Overview of AnyViewer
Remote desktop software is specially designed for remote into Windows computers from a computer, iPhone, Android, or iPad. You can use it to control your remote PC without the space limitations for remote access or remote support.
The ports used by AnyViewer
It uses UDP/TCP intelligent switching modes; its UPD port is 30196 and its TCP ports are 30192, 30193.
How to allow AnyViewer ports through the firewall
Usually, when you are using AnyViewer for remote access, you don't need to set port permission for the firewall. If the host computer has set strict filtering rules, you may need to open UDP 30196 and TCP 30192, 30193. Here are the detailed steps to allow AnyViewer ports through the firewall.
Step 1. On the Windows host computer, type "Windows firewall" in the search box and choose " Windows Firewall with advanced security".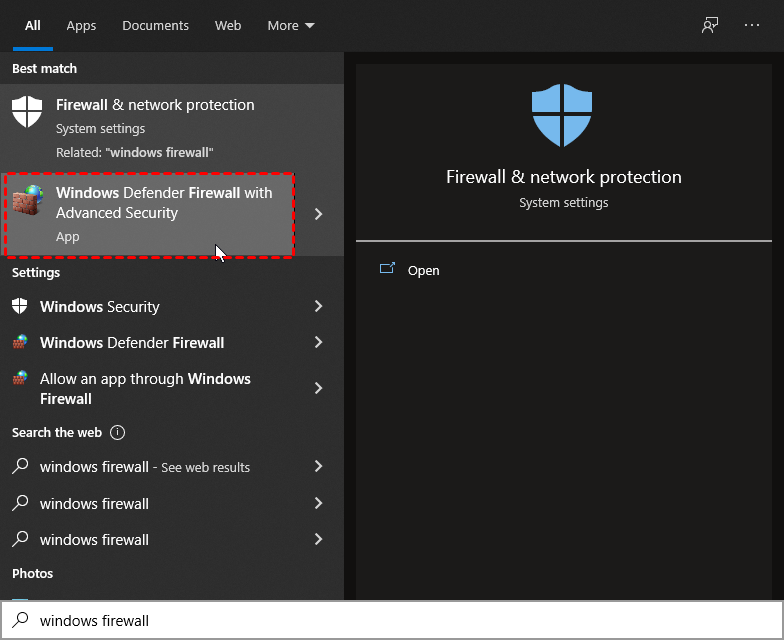 Step 2. Click "Inbound Rules" and "New Rule".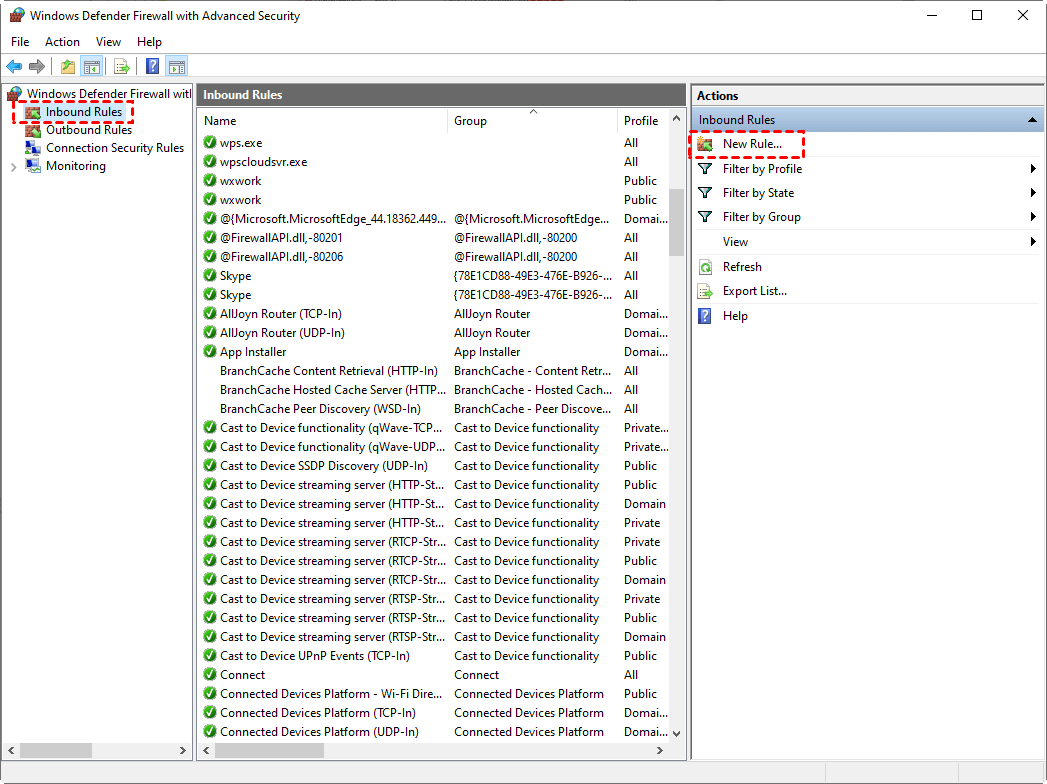 Step 3. Select "Port" and click "Next".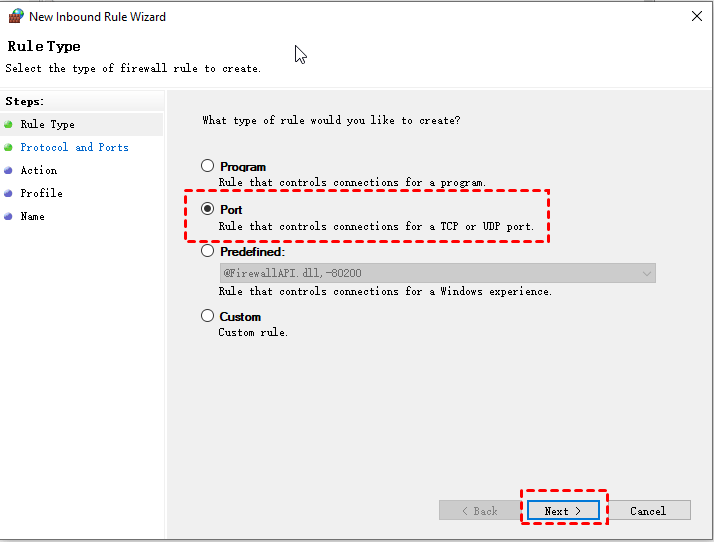 Step 5. Click "Specific local ports" and enter the port number "30192" under "TCP".
Note: To open UDP 30196, here you need to choose "UDP" and type "30196".
Step 6. Click "Allow the connection".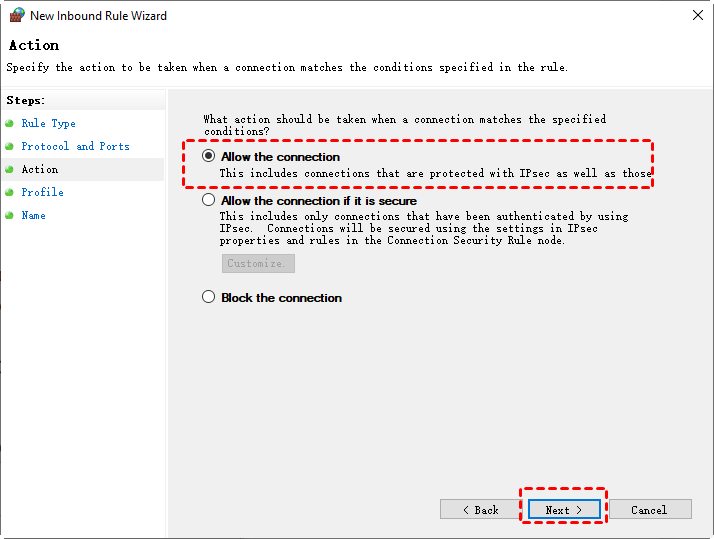 Step 7. Select the network types you want to use, name the rule, and hit "Finish".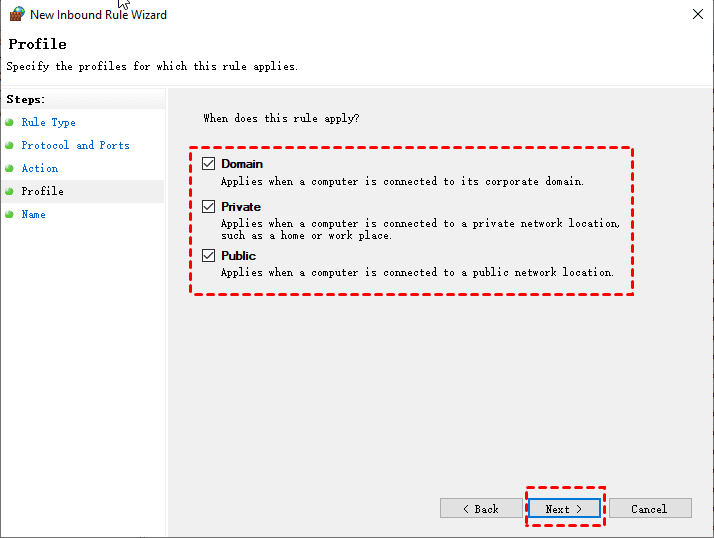 Then, perform the same steps to open TCP 30193.