AnyViewer, an overall remote access solution, offers different connection ways for various cases. To access your own unattended computer, we suggest you use one-click access or a security code. When you need to offer remote assistance to your clients or friends, you can request remote control and wait for your request to be allowed. Now, let's learn how to establish a remote connection between two computers.
Before achieving this, you should run AnyViewer on both devices and log in to the AnyViewer account on the controller's device. Here are the detailed steps.
Step 1. You need to get the client device ID, and it is displayed on Connect interface of Anyviewer on the recipient's pc, you can let your client/friend send it to you.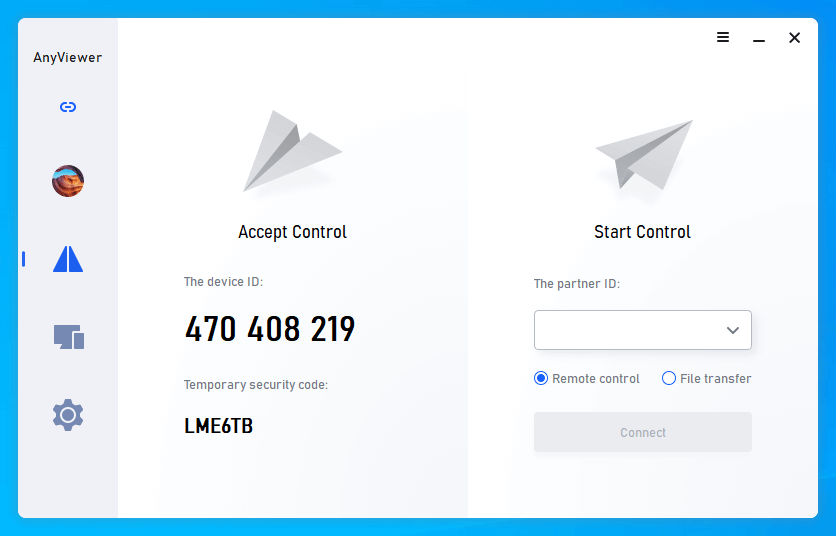 Step 2. And make sure Allow to accept remote control is enabled by default on the recipient's pc, the other option can be disabled or enabled based on your own need.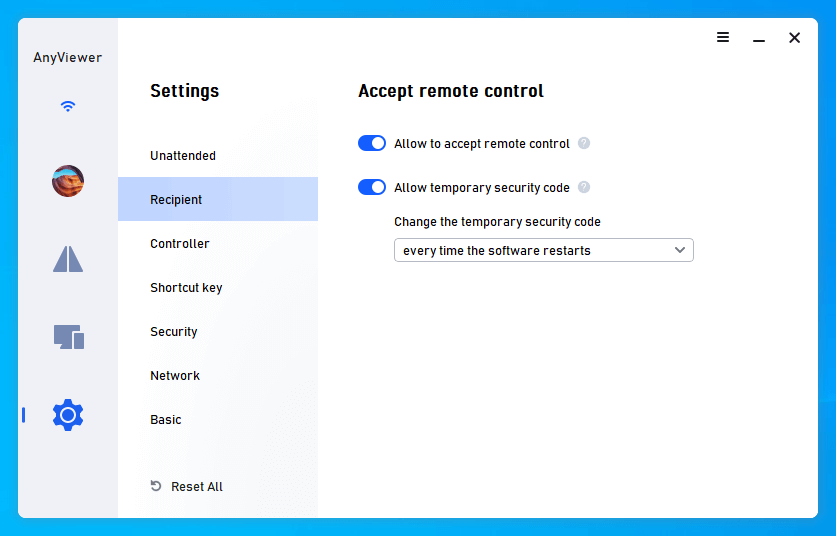 Step 3. Then, you can input to the device ID of the PC that needs support on the controller's computer Connect interface, and click Connect button.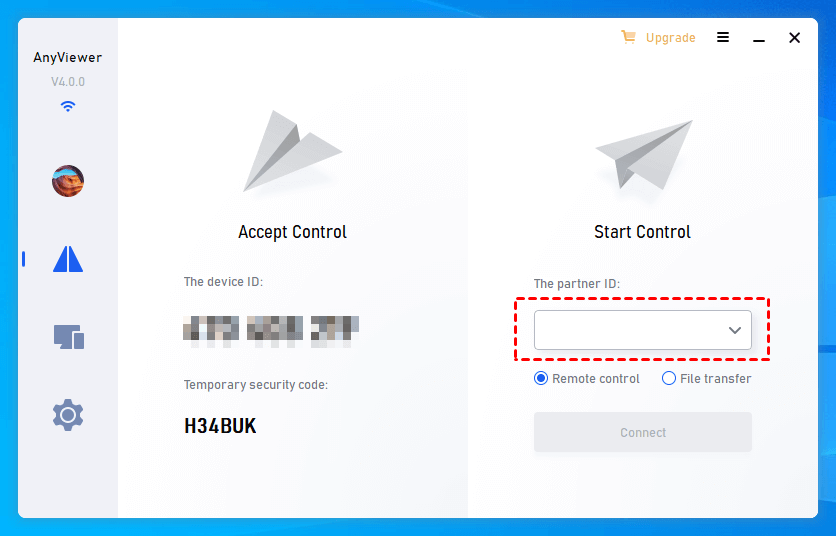 Step 4. Choose to Send a request to your partner to request remote control. Then, click OK button.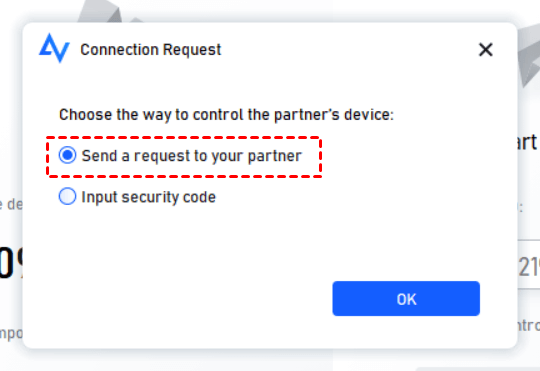 Step 5. Once your remote access request control is sent, the recipient pc on the other end will get a message that shows which computer is requesting control. Allow should be chosen to establish a remote connection between the two devices.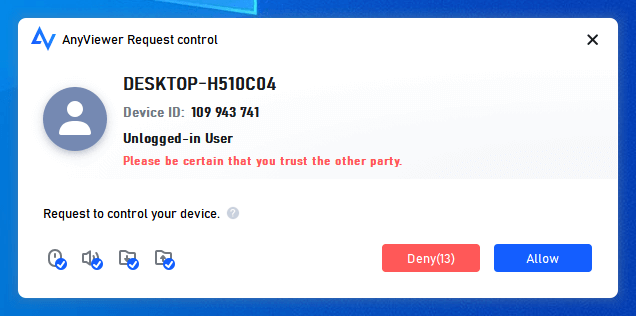 After the remote connection, you can not only offer remote assistance to your friends, but you can perform some operations on the recipient's computer.