AnyViewer, a reliable remote access software, enables you to take full control of a remote computer flexibly with two connection methods: Send a control request to your partner and Input security code. This guide mainly tells what to do before requesting remote control, how to send a remote control request and how to accept the request in AnyViewer.
Preparation work before sending remote control
Install and run AnyViewer on the computer that you need to control from far away and you can see its interface just as the following screenshot: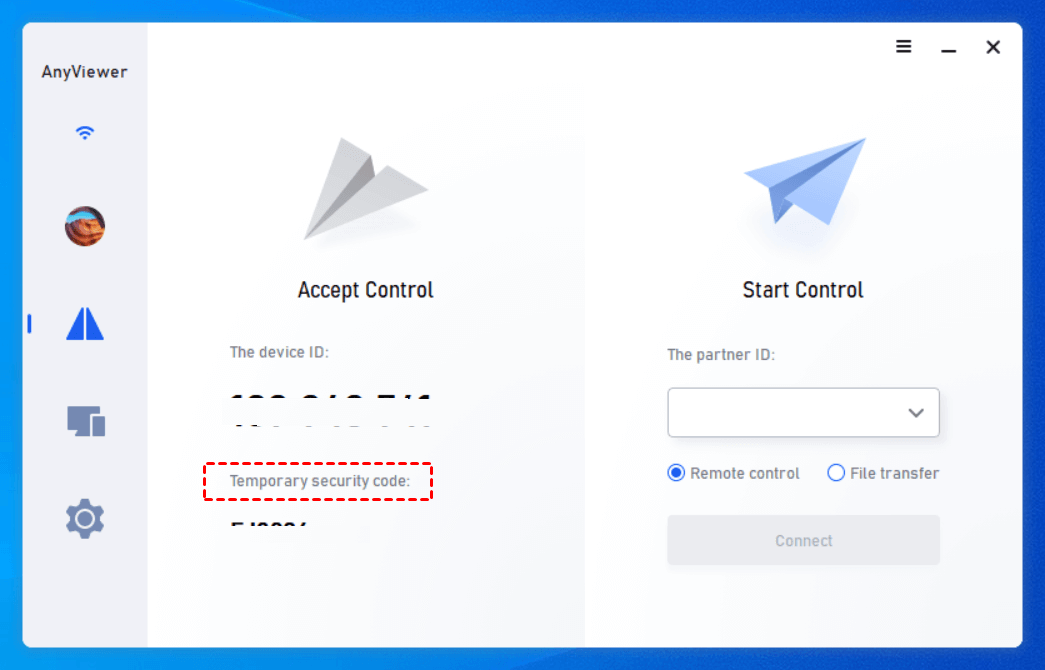 Click "Settings" and you can see the three items under the "Recipient" tab. Make sure "Allow to accept remote control" is enabled to allow this computer to receive a remote control request from another device. The other two options can be disabled or enabled, based on your own need.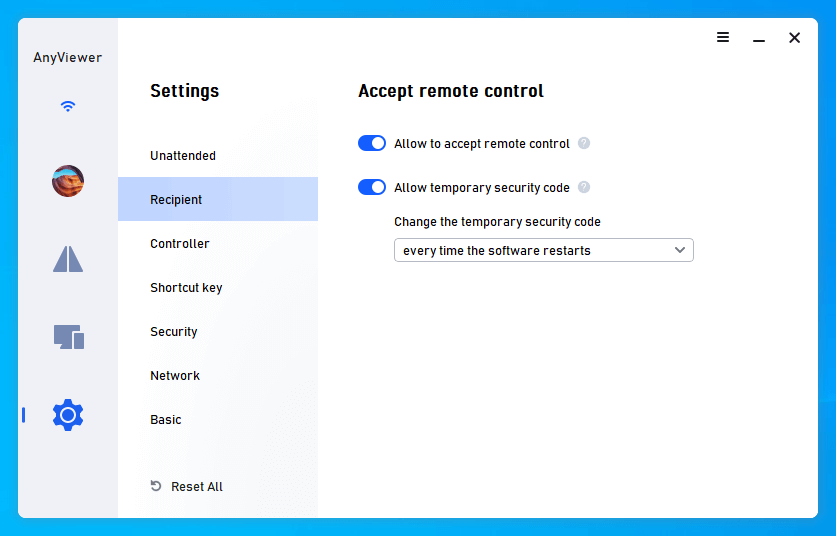 Send remote control request in AnyViewer
After enabling the remote computer to receive a control request, you can request remote control from your current computer. Firstly, install and run AnyViewer on the PC that you are using. Then, input the device ID of the remote PC and click "Connect".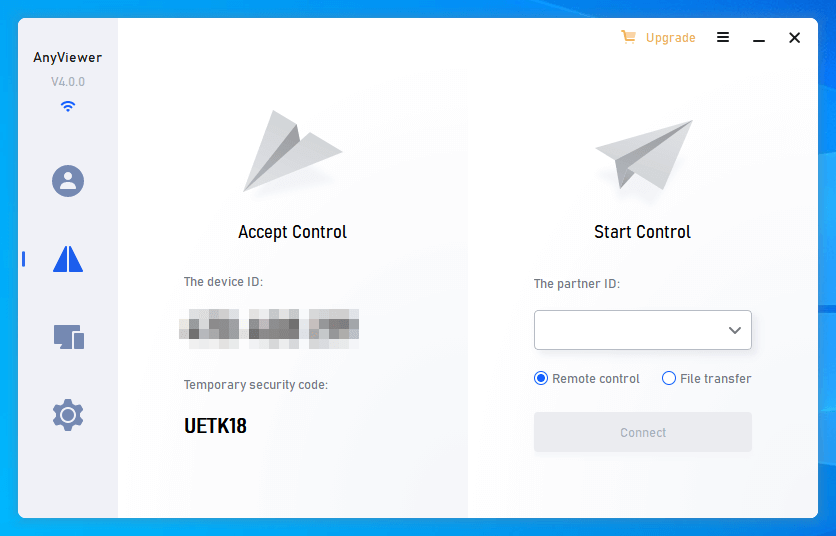 Finally, choose the first option and click "OK" to request remote control of another device.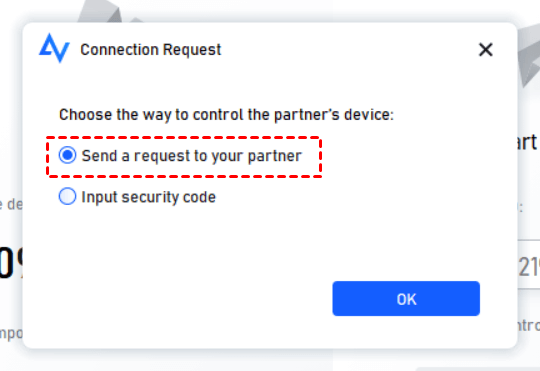 Accept remote control in AnyViewer
Once a remote control request is sent to the remote computer, a message "Request to control your device" pops up on the other end. Then the green button should be chosen to accept the request; otherwise, the remote connection will fail to establish.