AnyViewer can remotely access PCs from a PC, iPhone, or iPad for remote work, anywhere and anytime over the internet. When you use AnyViewer to remote access, please first create and log in to an account.
▶ Create and Log in to your AnyViewer account
Step 1. Download and install AnyViewer on a device.
Step 2. Run AnyViewer, click "Log in" on the left bar, then select "Sign up". If you have already created an AnyViewer account on its official website, you can log in directly.
Step 3. Type account name, email address, then click "Send". It will send a Verification Code to the email address. Then, check the verification code from your email and then type into here.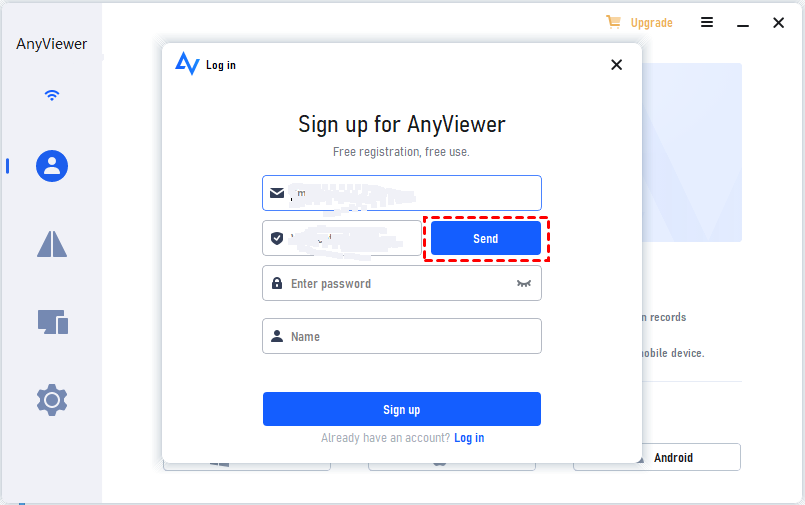 Step 4. Set a password, click "Sign up" to create an account.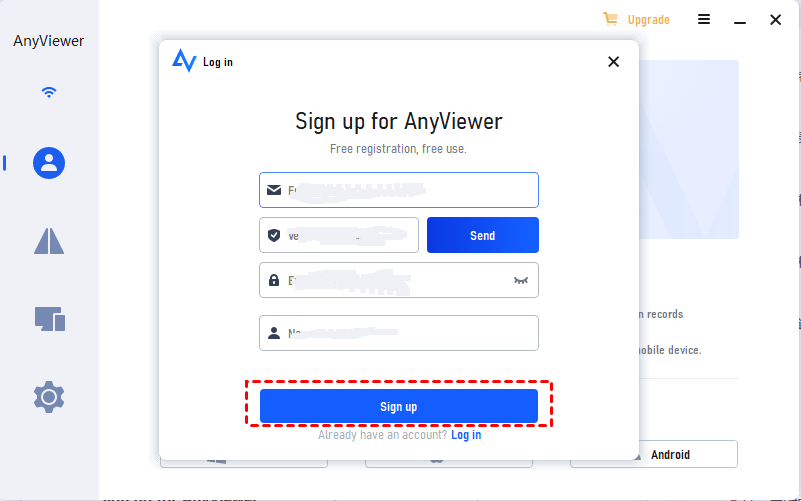 Step 5. When the account is created, it will automatically log in to this device. Once logged in, the device will be assigned to the account automatically. You also can log in to the account on other devices to use.
✍ Note: If you upgrade to an advanced plan, you can assign more computers, access in privacy mode, and control more computers simultaneously.
▶Log out of your AnyViewer account
To log out of your account, you can click the inverted triangle icon and choose "Log out". Here you can also change user name, password, and refresh.