Sometimes you may need to remotely control the computer through your mobile phone to perform some operations. Is this feasible? AnyViewer has now released the iOS app, which supports controlling the computer through Apple devices.
Step 1. Download, install and run AnyViewer for Windows on your Windows computer. On the home interface of AnyViewer, you can see the device ID and temporary security code of the computer.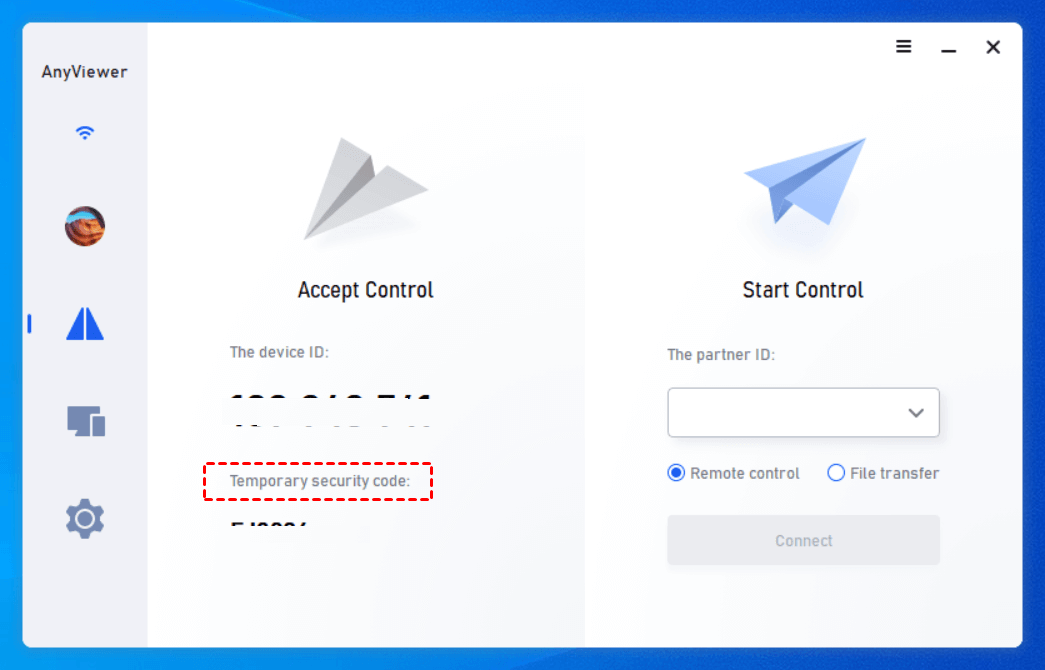 Step 2. Download AnyViewer iOS app from Apple App Store. Open AnyViewer on your Apple device and you will see the login interface. Enter your email and password to login to your account.
Step 3. Type the device ID of the computer and click "Connect" to begin the connection.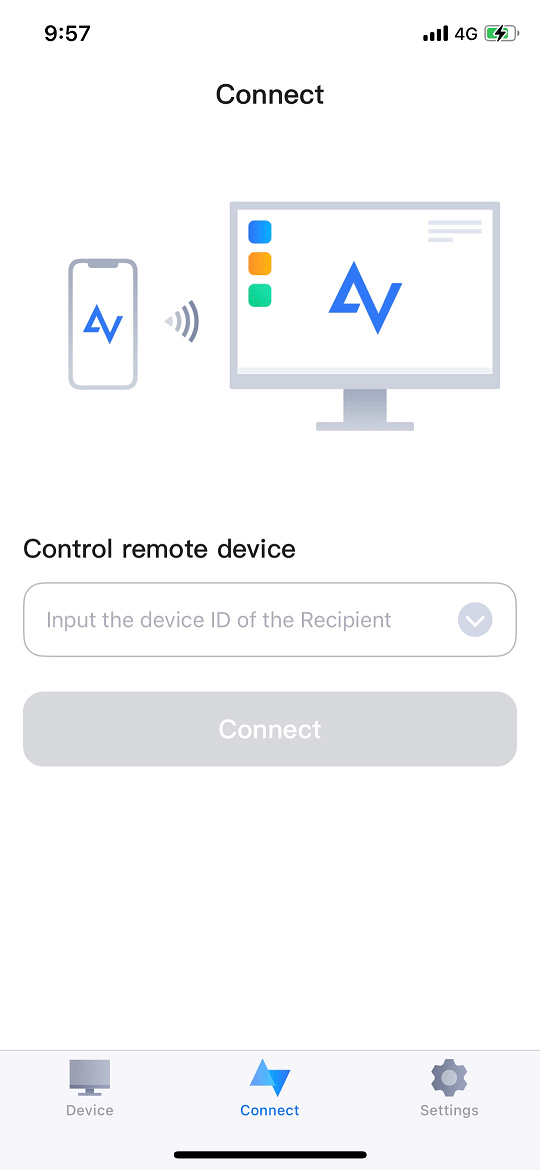 Step 4. Choose a mode to connect to the computer.
If you choose "Send control request", a pop-up message on the computer will pop up. The green icon should be chosen for receiving remote control.
If you choose "Security code", enter the temporary security code of the remote computer and you can see the desktop of the computer from your iPhone or iPad.
Step 5. After the connection is successful, you will see the computer interface on your Apple device. There are three buttons at the bottom right corner of the screen.
The first button can turn on or off the virtual mouse: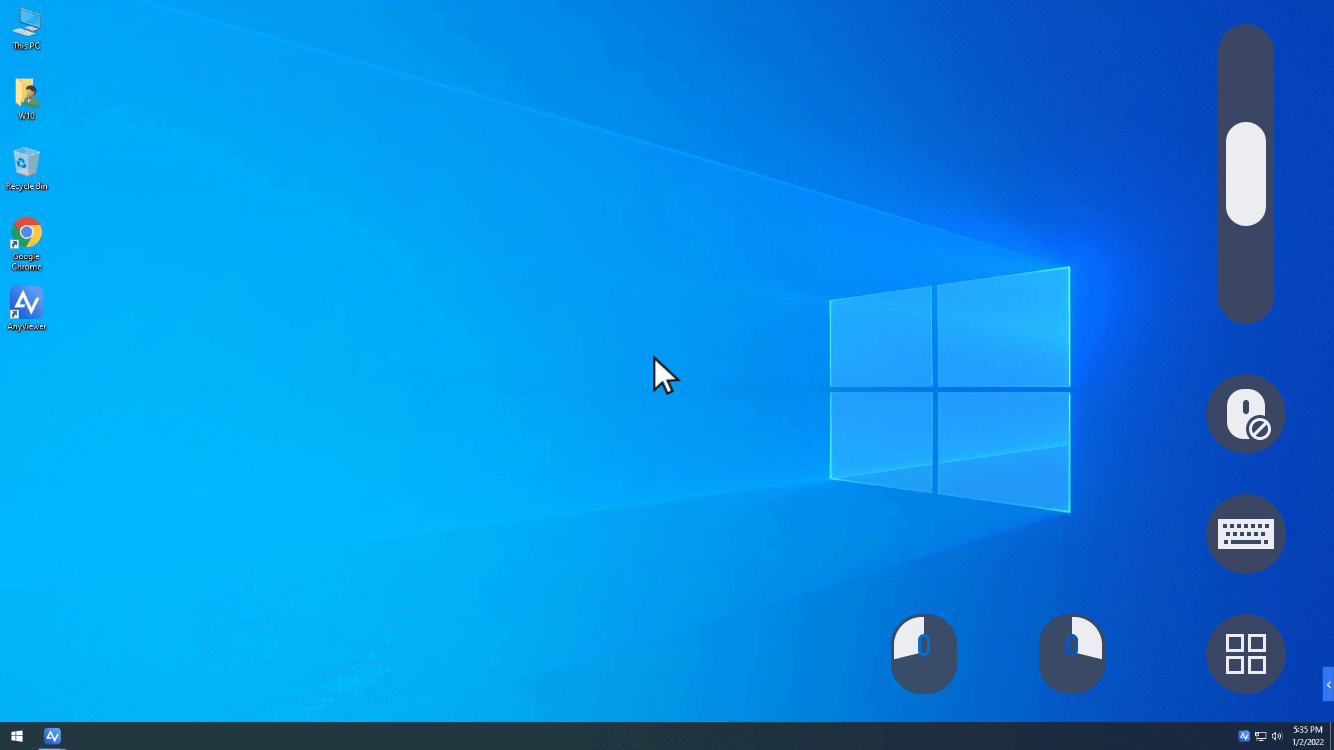 The second button can open the keyboard:
The third button can open the Menu: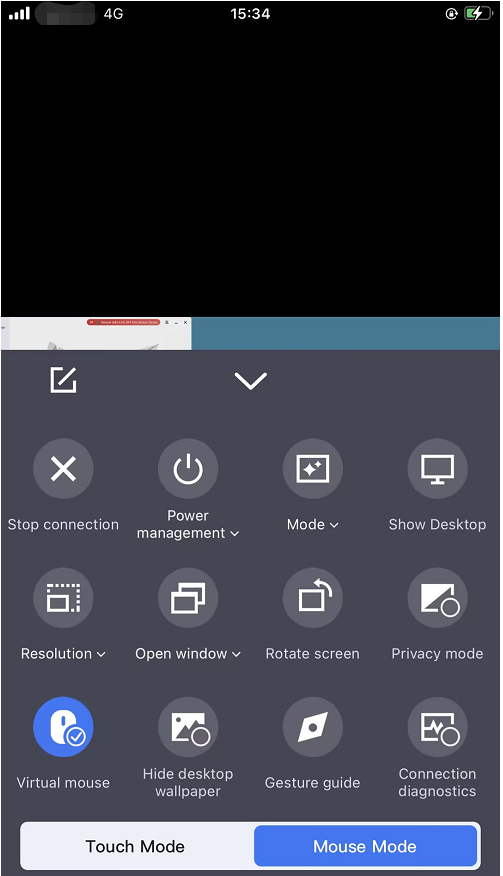 In Menu, there are many settings. For example, you can set the image quality, hide the desktop wallpaper, shut down the computer, stop the connection, and so on. After understanding these functions, you can do what you want on this computer.
Step 6. After you have successfully connected to a computer, you don't need to enter the device ID next time you want to connect again. Click "Device", you can see the recently connected computers. Click on a computer to connect again directly.
Step 7. You can see Gesture Guide, Beginner Tutorial in "Settings". You can also feedback or comment on it.