Sometimes you may need to remotely control the computer through your mobile phone to perform some operations. Is this feasible? AnyViewer has now released the iOS/Android app, which supports controlling the computer through Apple devices or Android devices with differeent methods.
Preparation work:
Step 1. Download, install and run AnyViewer for Windows on your Windows computer. On the home interface of AnyViewer, you can see the device ID and temporary security code of the computer.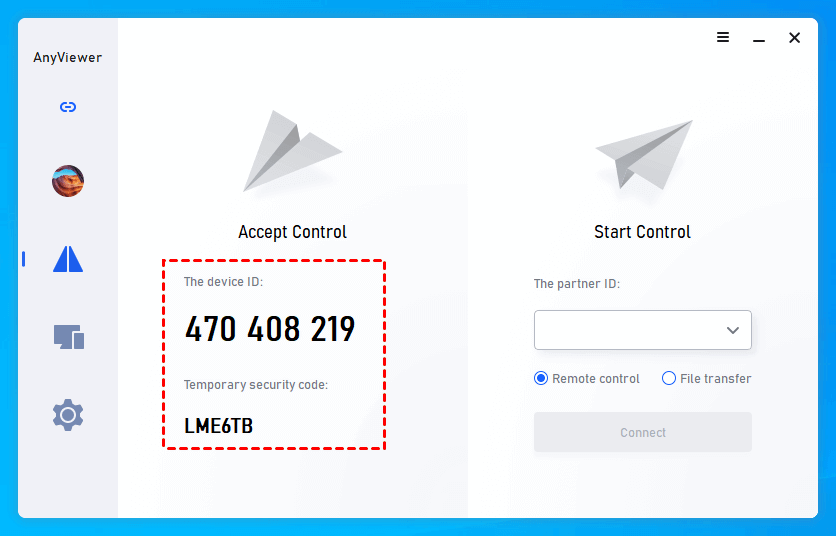 Step 2. Download AnyViewer iOS app from Apple App Store on your iPhone/iPad or download AnyViewer Android on your Andorid device. Open AnyViewer on your mobile device and you will see the login interface. Enter your email and password to log in to your account.
Option 1. Access PC from mobile device via device ID and security code
Step 1. On your iOS or Android device, go to Connect and input the device ID of the remote PC.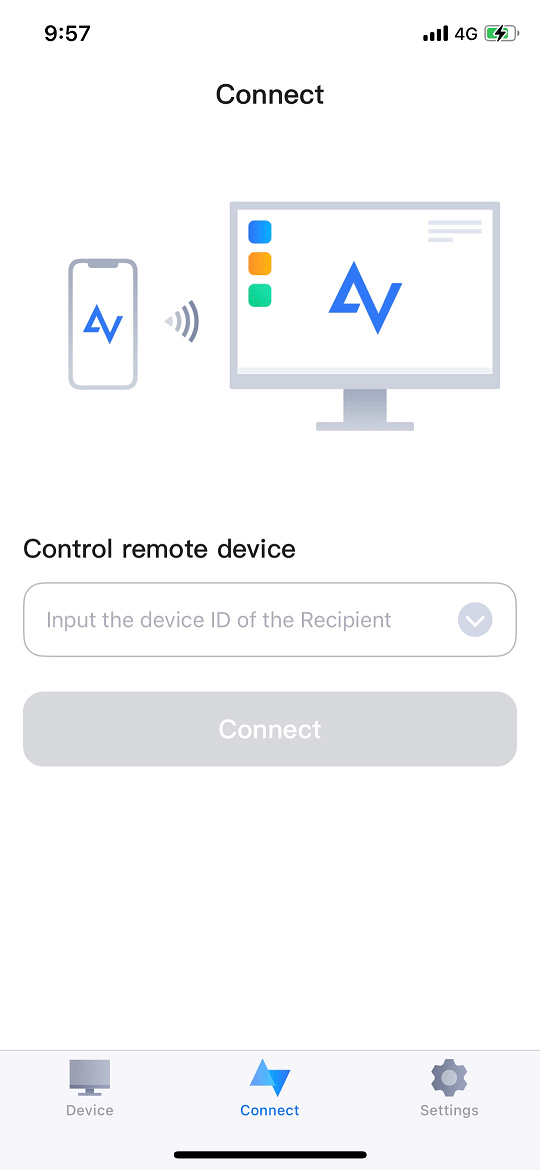 Step 2. Choose Security code and input the temoparryt security code of the remote PC (If you have set a fixed secruty code manaually, you can choose to input the fixed security cdoe).
Option 2. Access PC from mobile device via device ID and send control request
Step 1. On your mobile device, go to Connect and input the device ID of the remote PC.
Step 2. Tap Send control request. A pop-up message will dispaly on the remote computer. Allow should be chosen.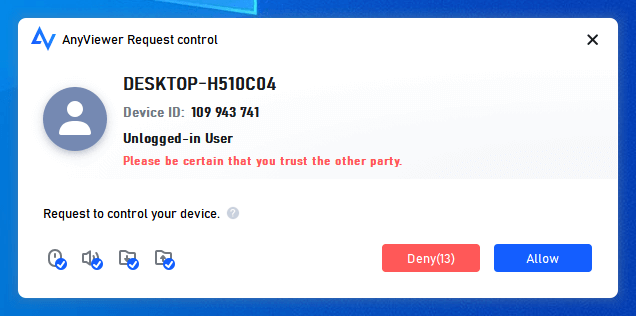 Option 3. Access PC from iOS or Android device with 1 click
Step 1. Log into the same account on the remote comptuer and make sure that the PC has been assigend to the account.
Step 2. On the mobile device, tap Device, locate the remote PC, tap it.
Step 3. Tap Remote control and you can get access to the PC with 1 click.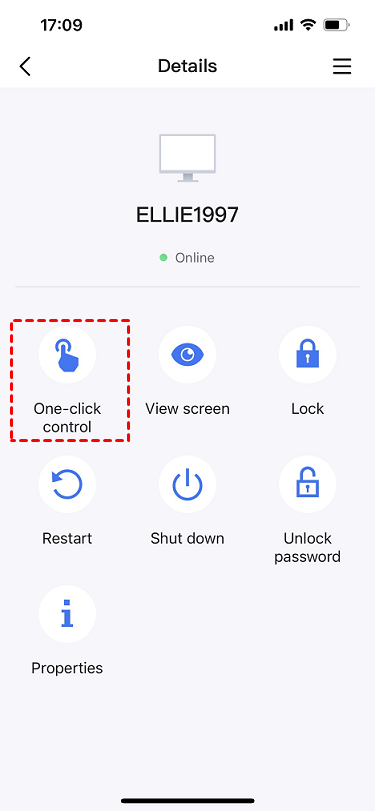 No matter which way you use to connect to PC from mobile deivce, after the connection is successful, you will see the computer interface on your iOS or Android device. There are three buttons at the bottom right corner of the screen.
The first button can turn on or off the virtual mouse: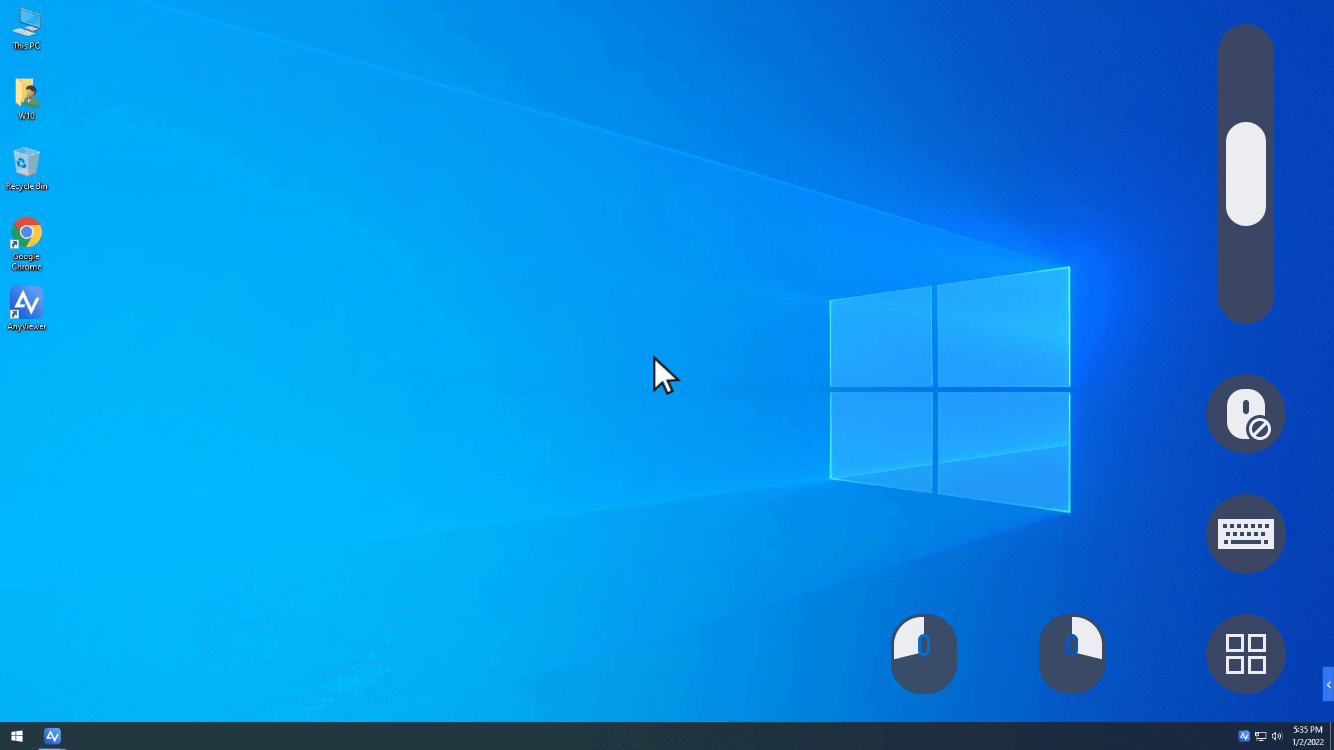 The second button can open the keyboard:
The third button can open the Menu: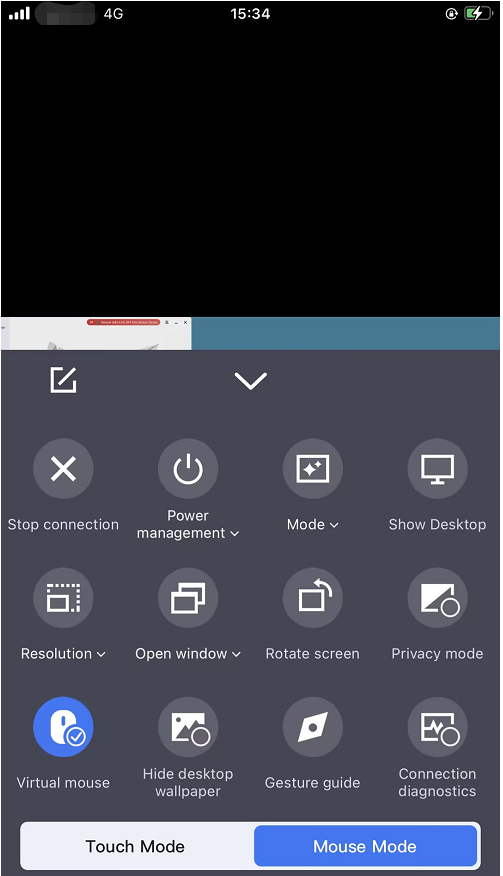 In Menu, there are many settings. For example, you can set the image quality, hide the desktop wallpaper, shut down the computer, stop the connection, and so on. After understanding these functions, you can do what you want on this computer.
You can see Gesture Guide, Beginner Tutorial in Settings. You can also feedback or comment on it.
In conclusion, the detailed steps provided above allow you to remotely control your computer using your mobile phone/iPhone, then you will be able to access certain contents on it to handle some official matters temporarily without carrying a computer while you're outside.