After you download, install and run AnyViewer, you can go to Settings > Basic to change the basic settings of the tool.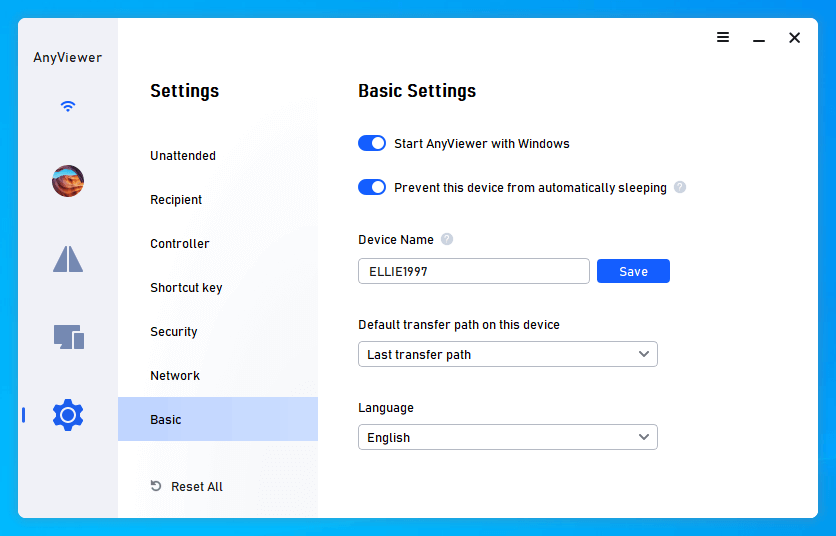 1. To enable the tool to boot when you start up your PC, enable "Start AnyViewer with Windows".
2. To change the computer name that is displayed when your partner receives the remote control request, you can input the name that you want to show in the box under "Device Name". And click "Save".
3. To change language, you can click the inverted triangle under "Language" and choose the language that you want to use.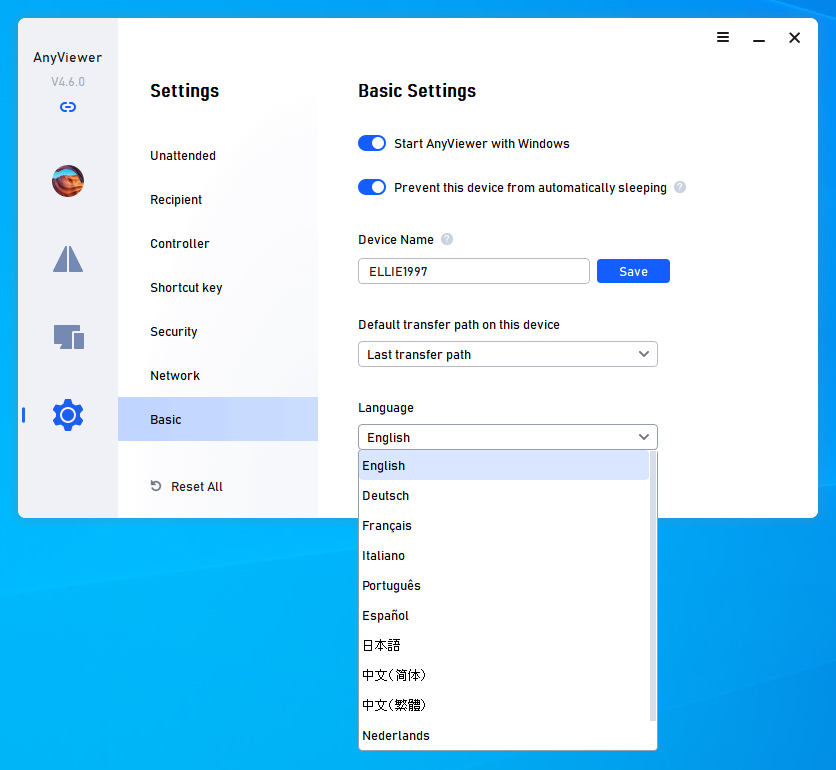 Then, you'll see a message saying that you need to restart the software. Click "OK" to restart the tool.