Sometimes you need to transfer files between two computers, can you use AnyViewer for this purpose? The answer is yes. In the latest version of AnyViewer, the file transfer function has been added, which can easily achieve the purpose of file sharing.
Step 1. The file transfer function requires version 3.0 and above. If your version is lower, please upgrade first.
Step 2. There are two ways to transfer files. The first is to directly select the "File transfer" option after entering the Recipient ID: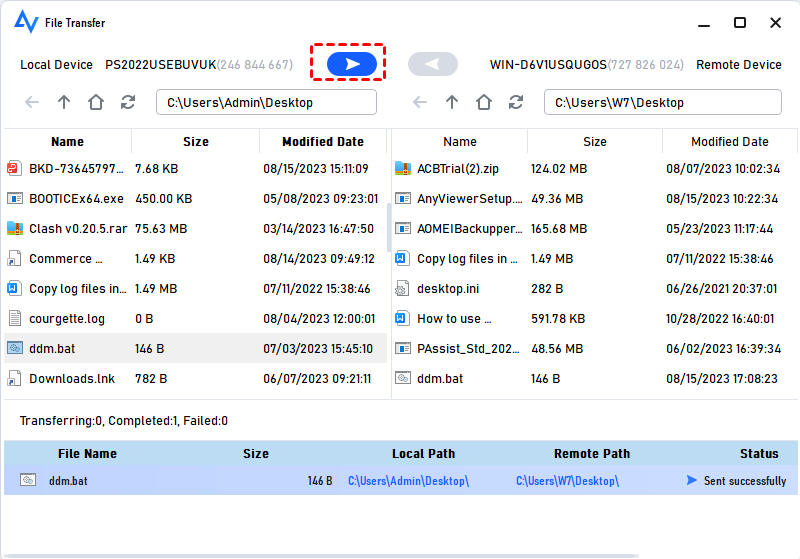 The second is to select the "Remote control" option. After the connection is successful, click the "Files" button in the menu bar: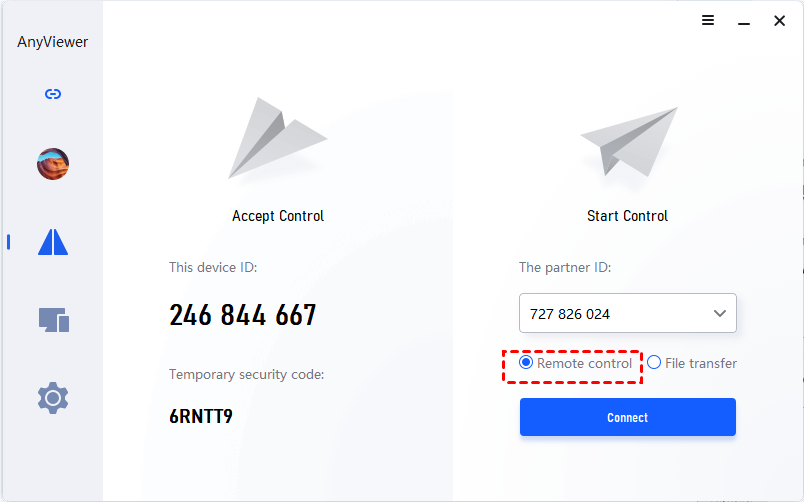 Step 3. In the "File Transfer" dialog box, the path of the Controller computer is displayed on the left, and the path of the Recipient computer is displayed on the right. If you want to transfer a file from the Controller to the Recipient, please select the file to send on the left, specify the location to save the file on the right, and then click the right arrow as shown below to start the transfer. If transferring from Recipient to Controller, please click the left arrow.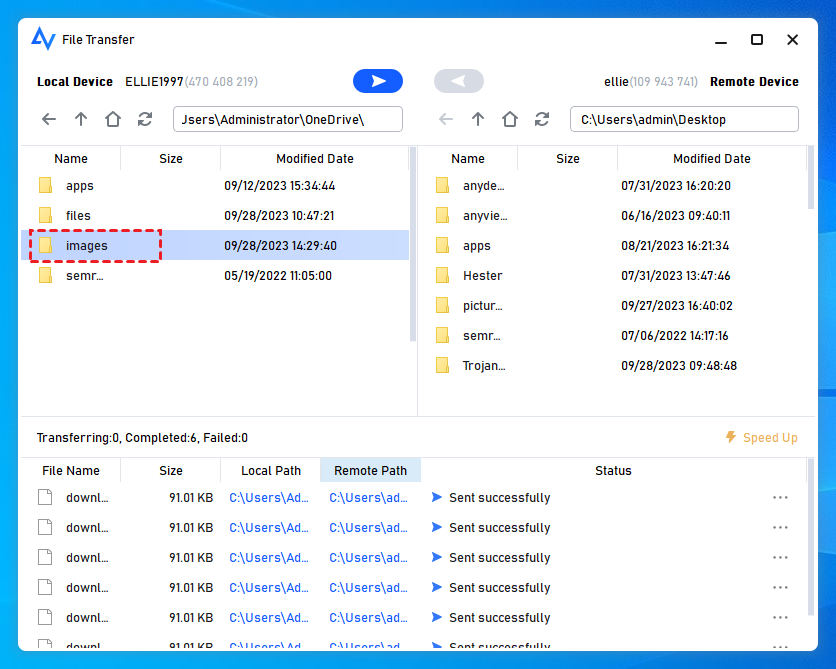 Step 4. You can see the transfer status at the bottom of the "File Transfer" dialog box. Right-click to pause or remove the transfer task. The dialog can be closed when the transfer is complete.