For remote work, you may need to control your work computer from home frequently. In this case, you can use AnyViewer to access your unattended work PC from anywhere. Here are the detailed instructions.
Access unattended computer just with one-click
Step 1. Download and install AnyViewer on the to-be-accessed work PC. Sign up for an AnyViewer account and log in to this account. Then the computer will be assigned to the account automatically.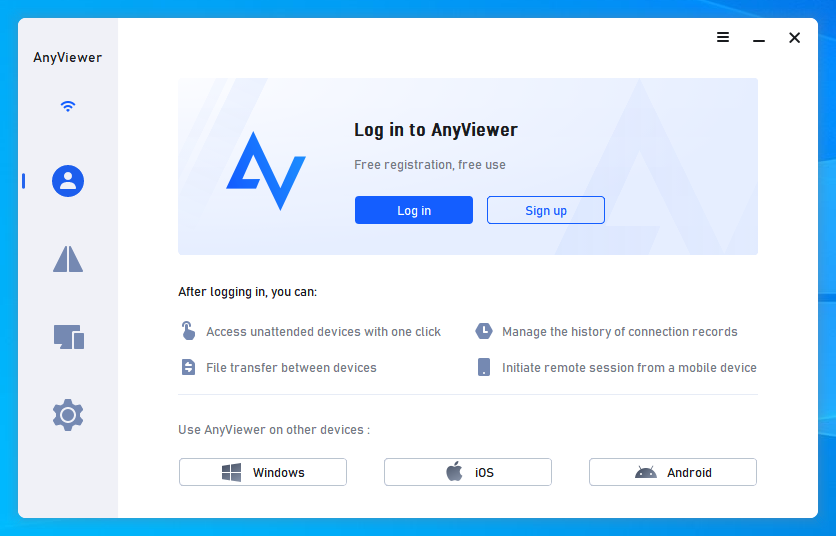 Step 2. Log in to the same account on the local PC, go to "Device" and locate the remote PC that you need to access. Then, you can click "Remote control" to take full control of it or click "View screen" to only see the screen of the remote computer.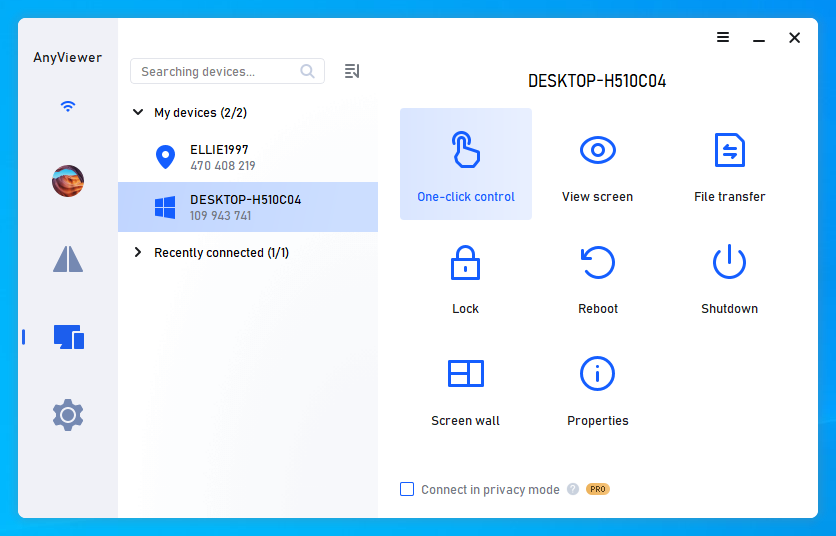 Then, you can take operations on the remote PC as you were sitting in front of it.

Notes:
AnyViewer needs to keep running on both computers during the remote session.
When you reboot Windows, the remote connection will be disconnected, click the "Remote control" and you could connect to the remote computer when it is still on the Windows login interface.
The computer should be set to not automatically enter the sleep/hibernate mode, but the monitor can be turned off.