Scenario: What is better than ConnectWise?
Good afternoon, all. I hope someone can assist me in this situation. I have officially launched a project that needs remote access between PCs, and we are trying to pick which remote desktop solution to go with. I tried ConnectWise for some days but would love to hear opinions about other alternative to ConnectWise. Cheers."
- Question from Tech Forum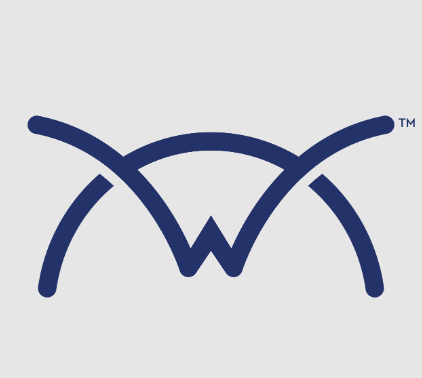 What is ConnectWise?
ConnectWise is a remote support, access, and meeting solution. With it, users can manage machines, provide updates, and repair PCs remotely. Users can also use remote meetings to hold online lectures and presentations. The vendor's value proposition is that their solution is fast, dependable, and contains the same capabilities as ConnectWise competitors.
However, many users thought choosing ConnectWise might be unwise for the following reasons:
➤It's complicated. Connectwise is well-known for its high learning curve. Consumers comment that it "never seemed to complete" taking time to grasp and maintain the tool.
➤It's costly. With ConnectWise, you're not only paying for the product, but also for the extensive training required to get the most out of it, as well as the overhead of the dedicated workers required to manage the tool.
Therefore, you may need to pick another remote control software rather than ConnectWise, keep reading.
List of free alternative to ConnectWise [4 options]
Considering ConnectWise Alternative? Here we provide you with several remote access software for Windows that offer similar benefits to ConnectWise. Check them out and find the best one for your work.
Option 1. AnyViewer [flexible all-in-one solution]
AnyViewer is a flexible all-in-one solution developed by a strong technical team. It is highly praised among users for its convenient yet powerful features: unattended remote access, file transfer, multiple sessions, multiple monitors, etc.
You can download AnyViewer on your devices for free and follow the next steps to start secure & stable connections.
AnyViewer is easy to set up with its intuitive interface:
Step 1. Start up AnyViewer on the host computer, and click Sign up to register a personal account.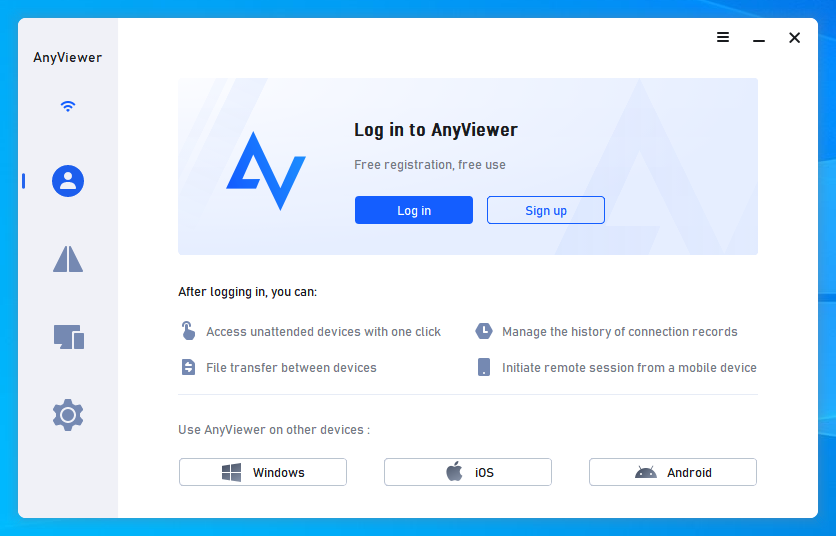 Step 2. Fill in the blanks and click Sign up.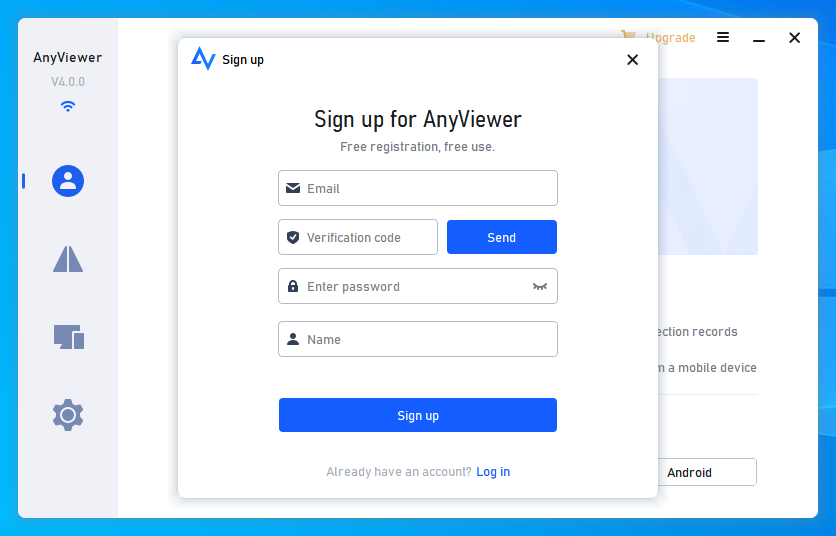 Step 3. On the client computer, launch AnyViewer, and log in with the same account. The client computer will automatically assign to the account when you successfully log in.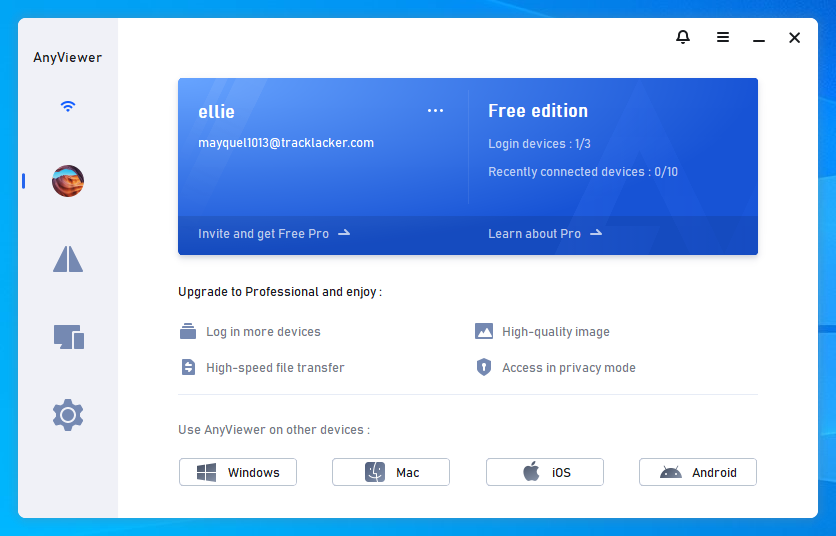 Step 4. Go to Device, click the host device, and select One-click control to start a connection.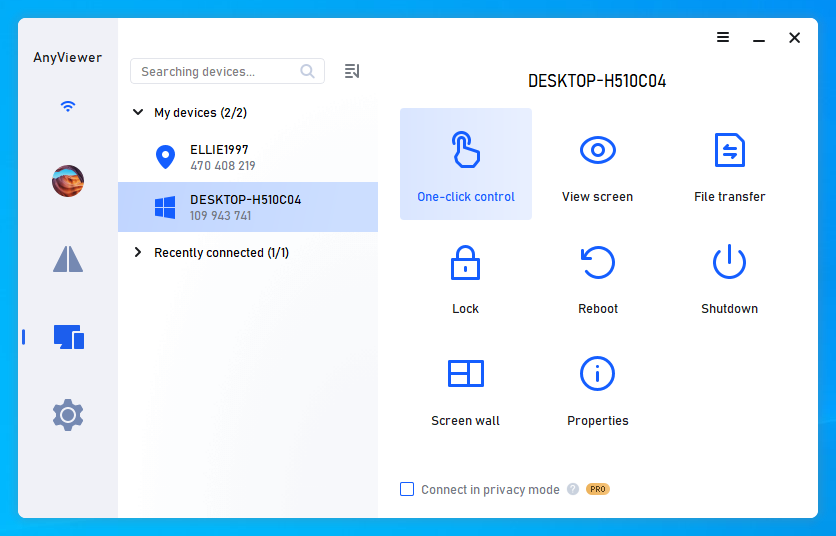 Now you can control the host computer like you were physically using it. There are several options you can use in the toolbar.
Tips:✎...AnyViewer also has different plans for business purposes at competitive prices. You can selectProfessional or Enterprise plan to enjoy more rights!
If you want to control multiple computers remotely, repeat the same steps to establish other sessions.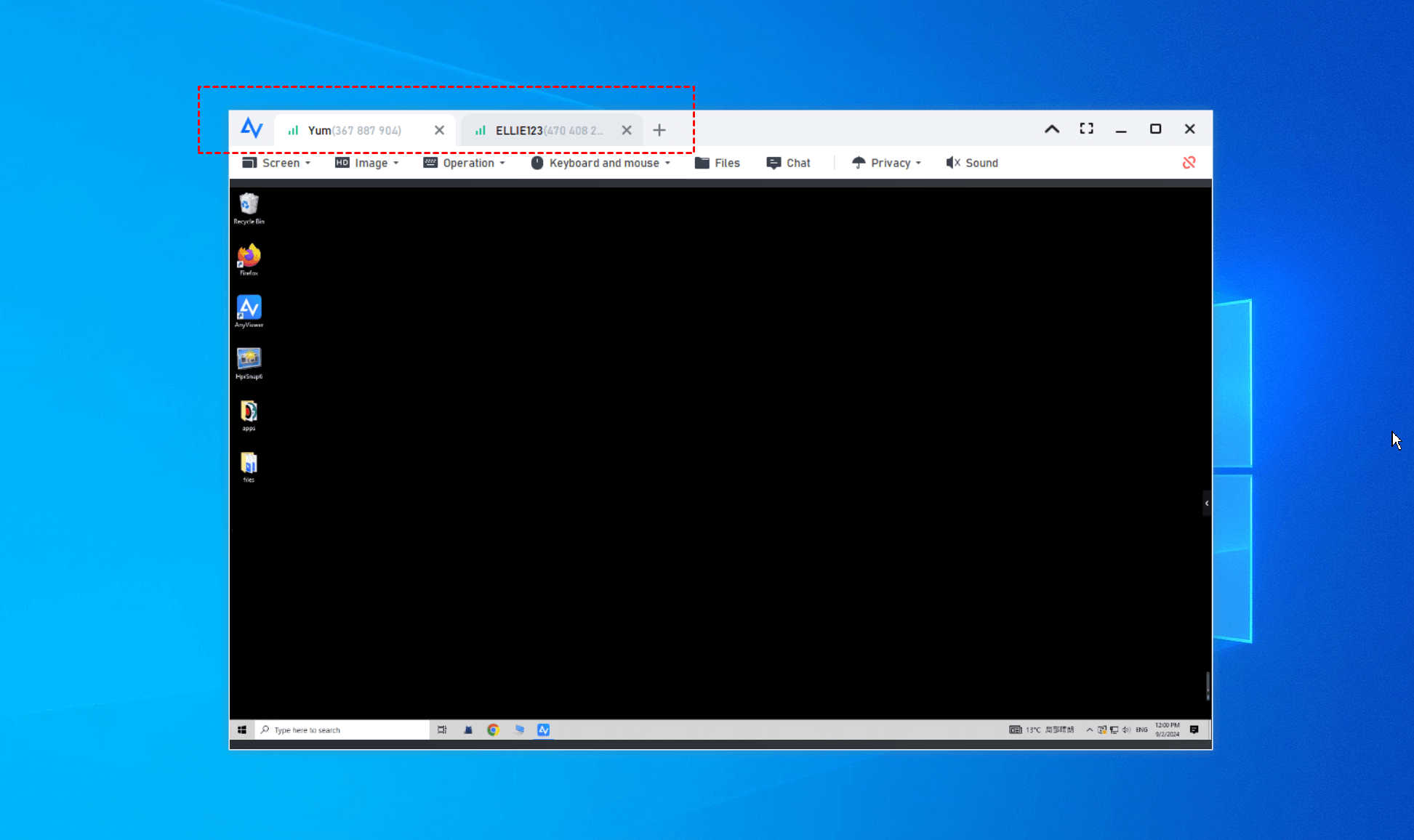 Option 2. Chrome Remote Desktop [limited features]
Chrome Remote Desktop is a Google extension designed for remote access and remote support between two computers. Due to its limited features, it is not a perfect solution for business users. For example, there is no direct file transfer feature, and you are only allowed to upload/download files. Furthermore, it does not support advanced features like multiple sessions and instant chat.
In conclusion, it is more convenient for individuals with a Google browser installed and an available Google account.
Here is how to perform remote access via Chrome Remote Desktop.
Step 1. On your computers, open Google Chrome and log in to the same Google account.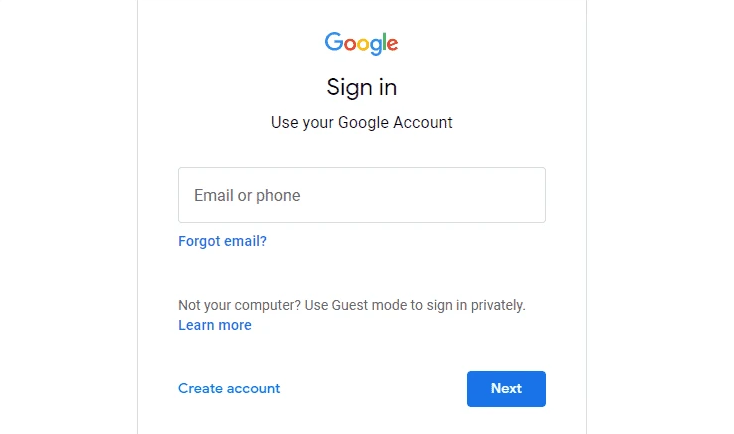 Step 2. Find Chrome Remote Desktop from Google extensions and click Add to Chrome.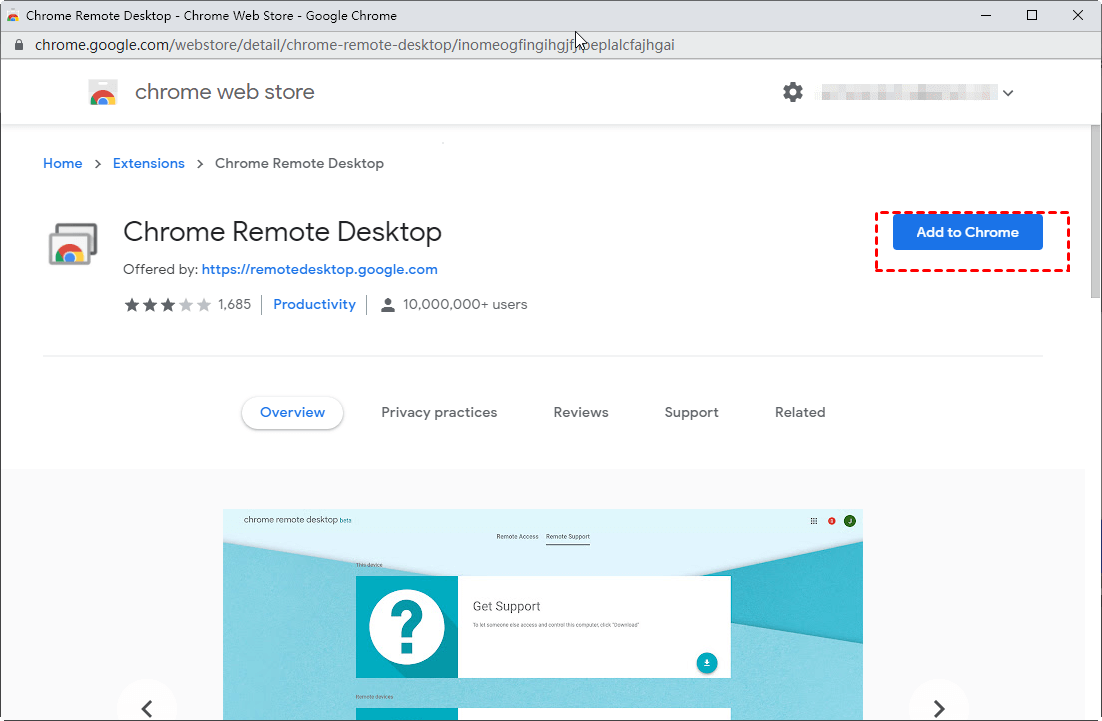 Step 3. When it is added, click Remote Access and the download button.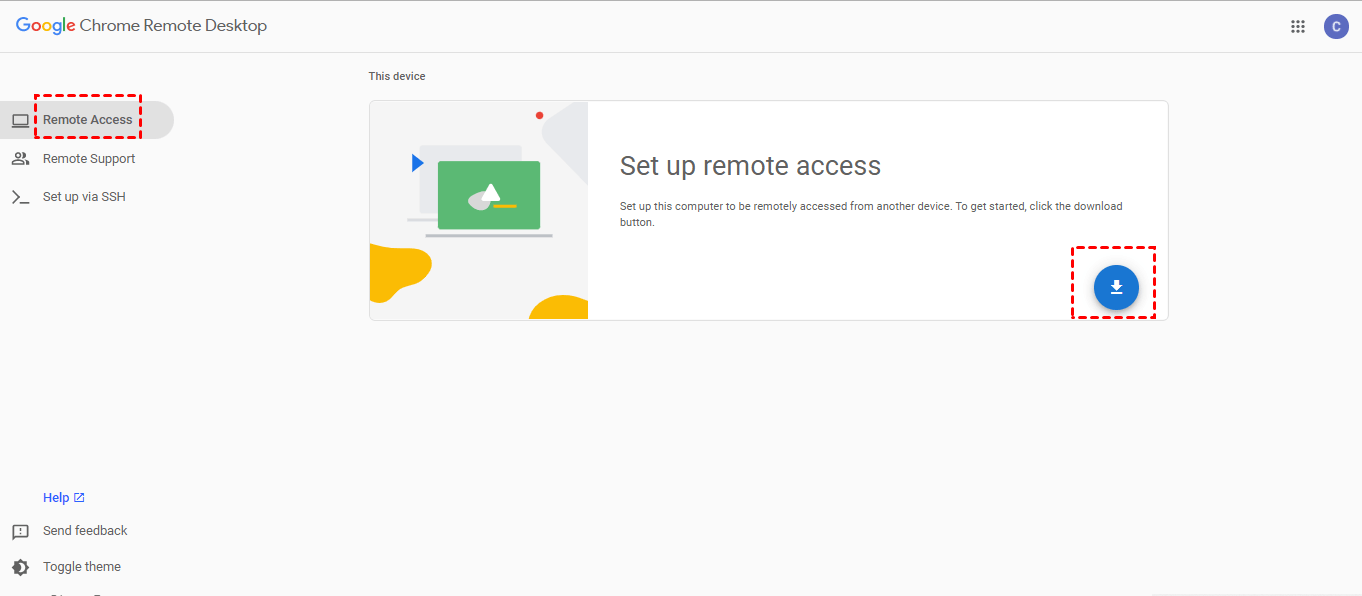 Step 4. Click Accept & Install.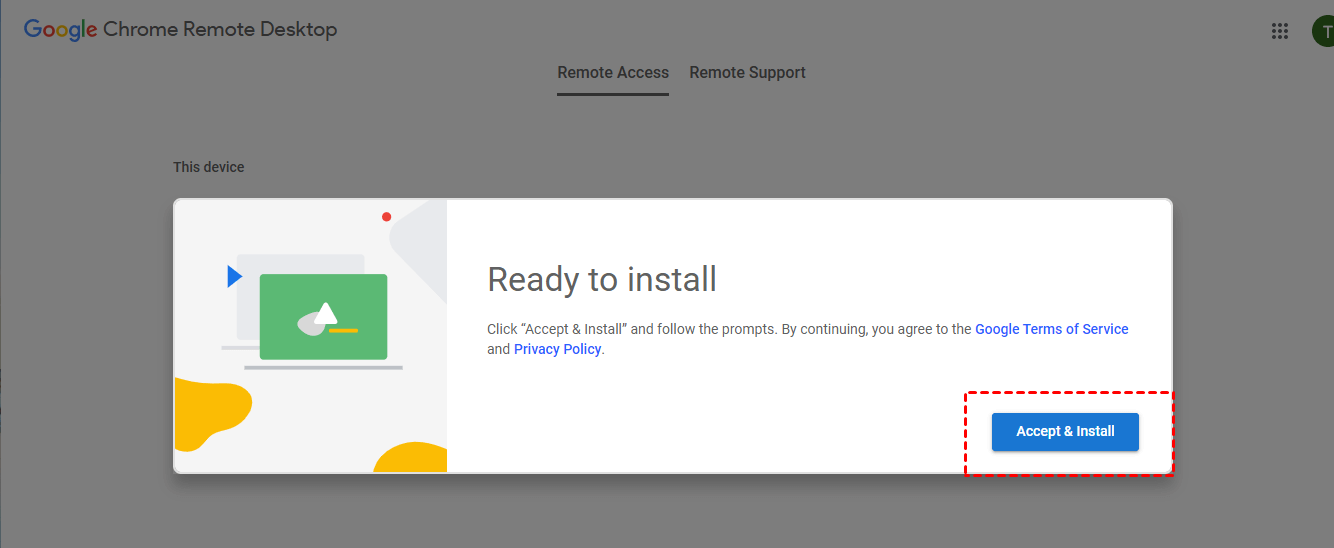 Step 5. Enter a name and click Next.

Step 6. Enter and re-enter a PIN, then click Start.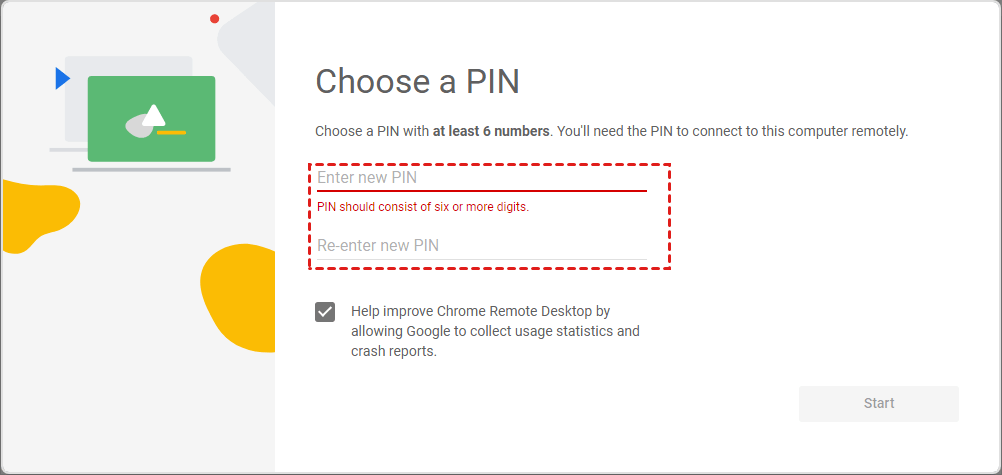 Step 7. There are available devices. On the client side, click the device you want to connect to.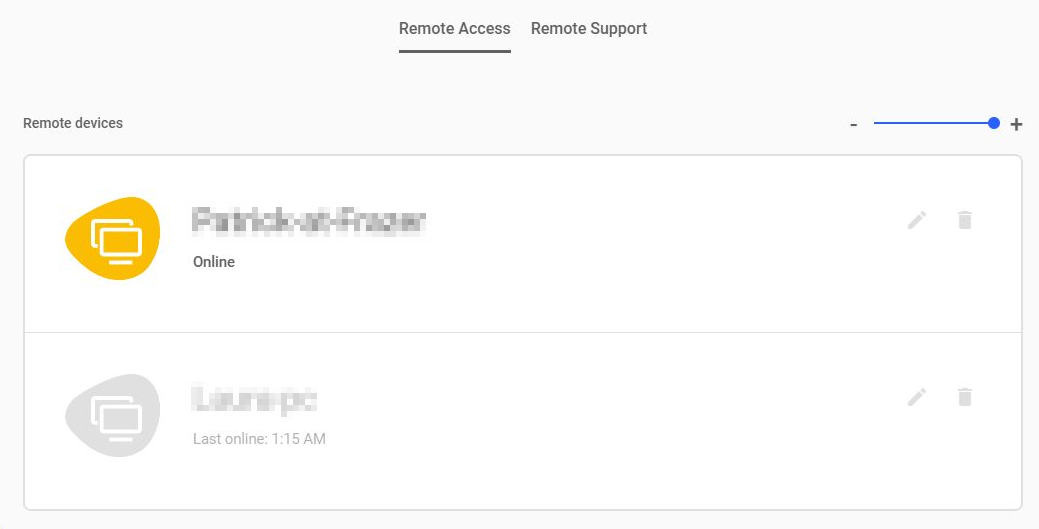 Step 8. Enter the PIN of the host, and click the blue arrow to start the session.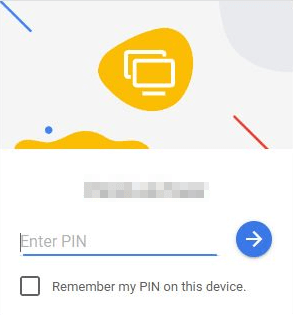 Option 3. Microsoft Remote Desktop [same network only]
The third alternative to ConnectWise is Remote Desktop Connection. As a Windows built-in program developed by Microsoft, it enables remote connection without extra downloading. However, there are limitations as follows:
By default, it only allows connection on the LAN, or you need to act Remote Desktop port forwarding.
Remote Desktop server-side restricts functionality on Windows Home/Standard editions, and you need to upgrade to Pro/Enterprise.
Step 1. On the remote PC, go to Settings > System > Remote Desktop, turn On Remote Desktop option, and click Confirm.
Step 2. Navigate to: Control Panel> System and Security > Windows Defender Firewall > Allowed apps. Click Change settings, tick Remote Desktop, and click OK.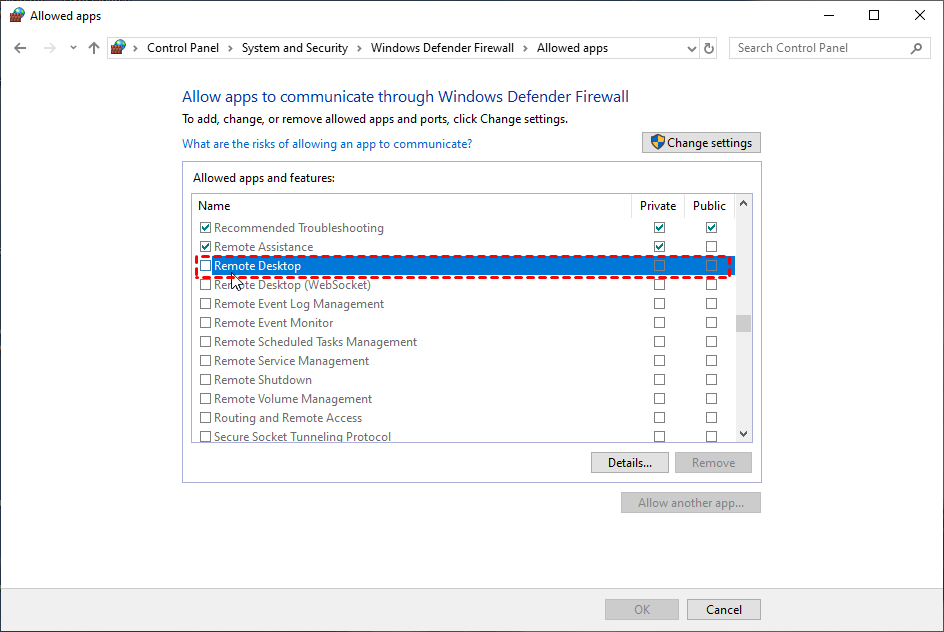 Step 3. On the local computer, open Remote Desktop Connection from the start menu.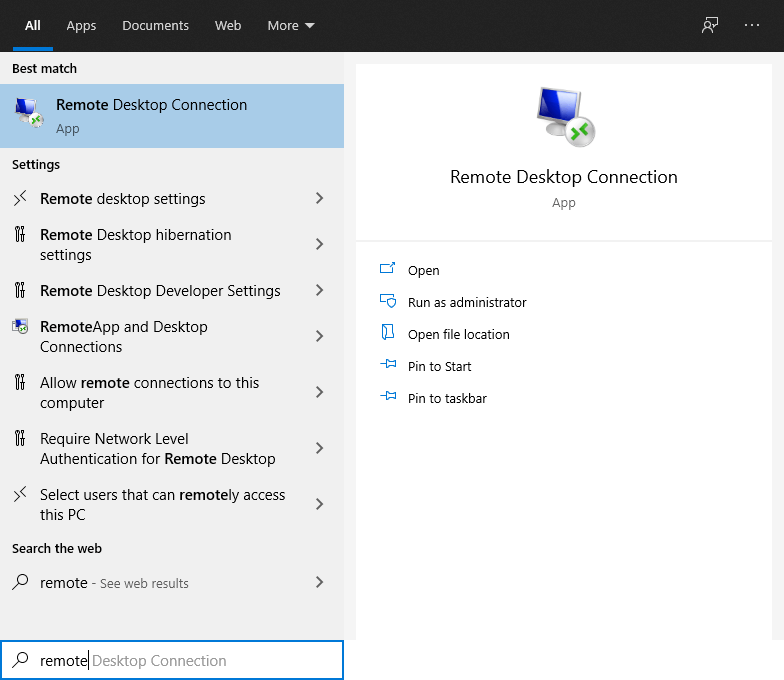 Step 4. Enter the IP address and username of the remote PC, then click Connect to start the session.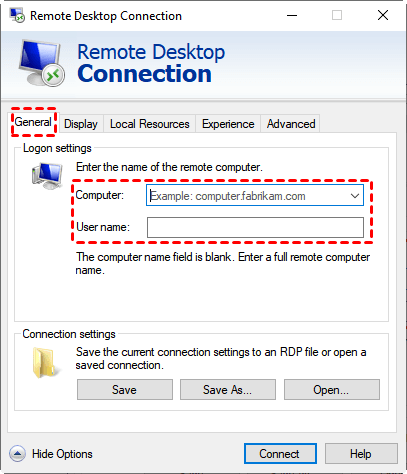 Step 5. If prompted, enter your credentials and click OK.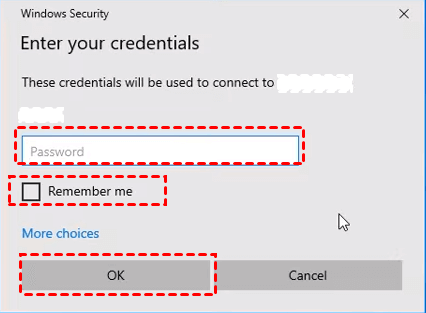 Option 4. Quick Assist [Windows 10, 11 only]
Quick Assist is a Windows built-in feature that allows remote connection between PCs. But it is only compatible with Windows 10, 11.
Step 1. Open Quick Assist from start menu.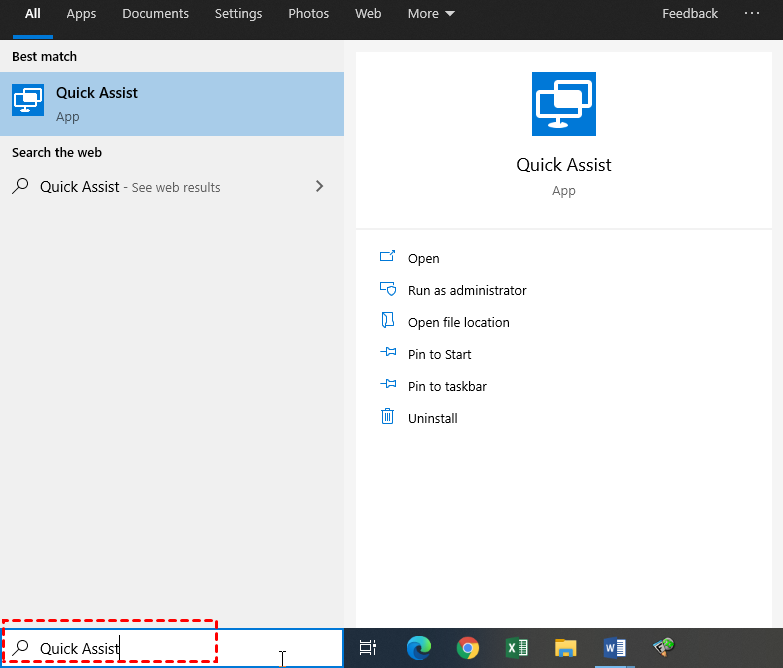 Step 2. On the client computer, click Assist another person.
Step 3. Sign in to your microsoft account and click Next.
Step 4. You will get a security code when you successfully log in. Please send it to your partner on the remote side.
Step 5. On the remote computer, launch Quick Assist, enter the security code, and click Share screen.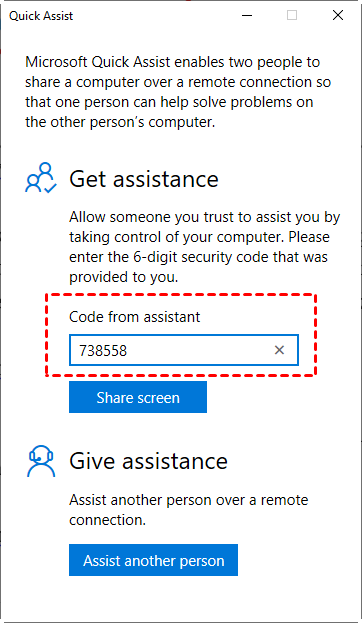 Step 6. Tick Take full control and click Continue.
Step 7. The remote computer will receive a request. Make sure that the client one is trusted and click Allow.
When the connection is established, you can manage the device remotely.

Conclusion
This post introduces four alternative to ConnectWise, each designed for different remote uses. If you are looking for a solution that includes comprehensive features, AnyViewer could be your best choice!