Can Quick Assist transfer files?
"I am running Quick Assist to help a colleague with computer problems (in the same LAN). The tool running fine except for one important thing that copy and paste don't work. I clear my clipboard, etc. But there's no effect. Can Quick Assist transfer files? If it can, may I use the copy-paste function through the Quick Assist program?"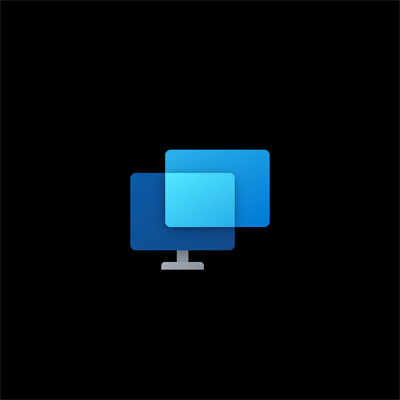 Sorry, the answer is negative
I'm sorry to say that the answer is negative and using Quick Assist on Windows 10, 11 for file transfer is not possible. As a Windows built-in feature that can give assistance or get assistance remotely, Quick Assist attracted many users. However, it lacks some important functions like file transfer. If you need to transfer files, you can resort to RDP.
How can you transfer files by Quick Assist if the content is text?
Although it's unavailable to directly use Microsoft Quick Assist for file transfer, the content of a document can be displayed by sharing messages in Quick Assist. There's a chat window between two computers, we can share messages or file links to know the content. The prerequisite is that the content of your file must be text in word or something else. Next, I will explain the concrete operation to share messages or file links with Quick Assist.
Step 1. On your computer, search "Quick Assist" in the search box and open it. If you are the one who gives assistance, choose "Assist another person" under the "Give assistance".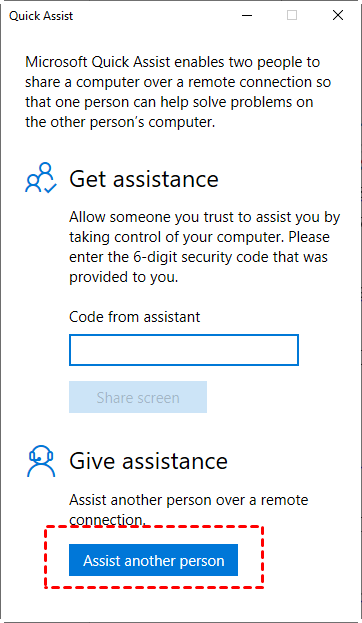 Step 2. Enter the email or phone number, click on "Next", input the password and click "Sign in". Then you will get a security code valid for 10 minutes.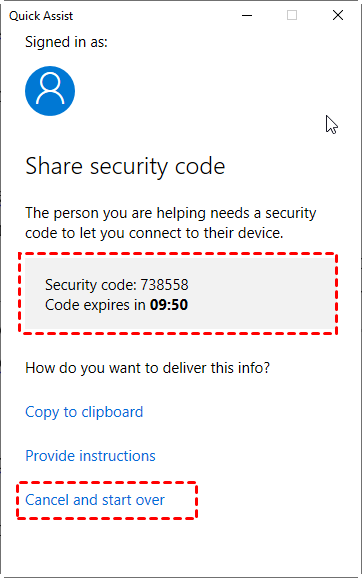 Step 3. For the one who gets assistance, enter the security code in the main interface of the Quick Assist, and click "Share Screen".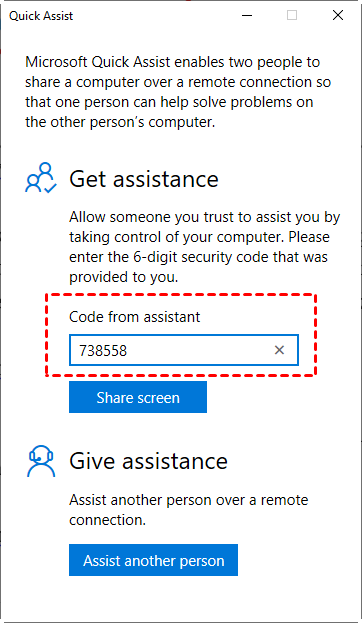 Step 4. Choose "Full Control" or "View Screen", and then click "Continue". On the remote PC, click on "Allow".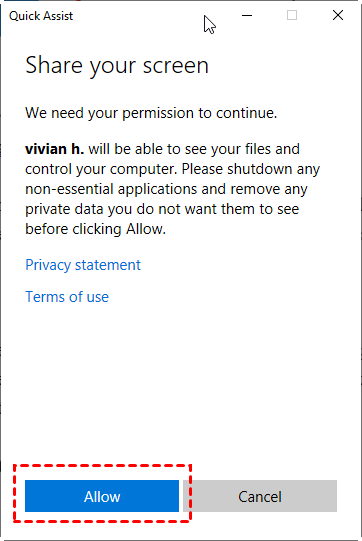 Step 5. Now, the computer interface of the person providing help is like the picture below.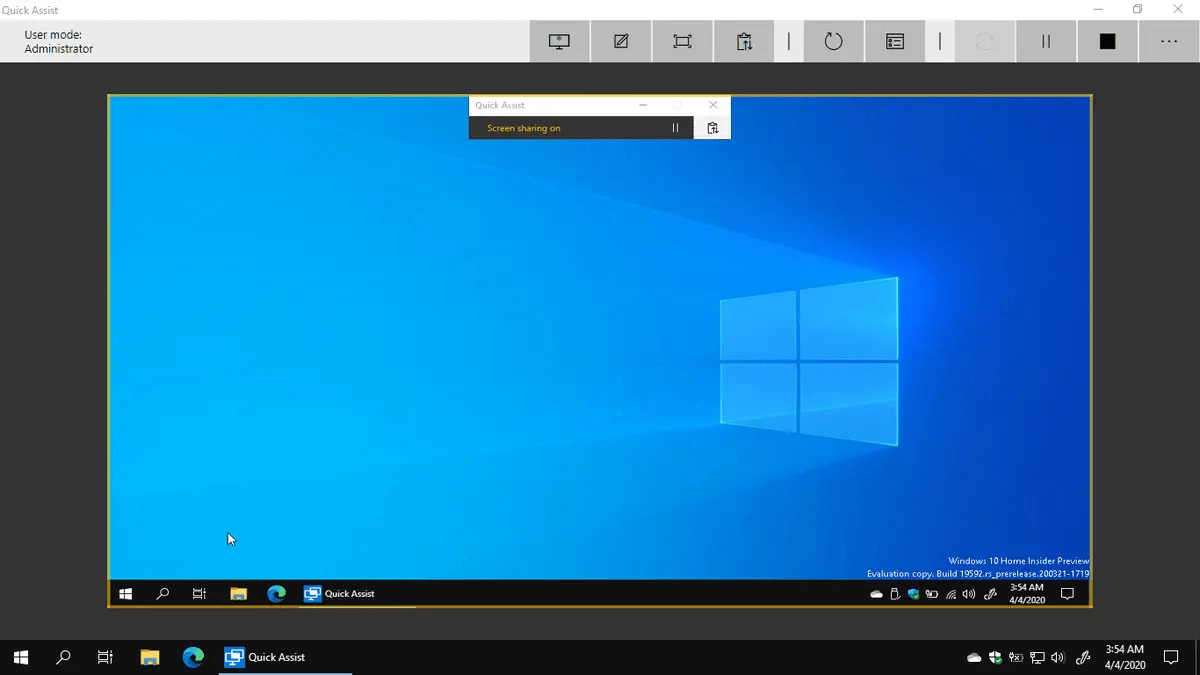 Step 6. At the top of the interface, the one who offers help can see a row of options. Choose the fourth one "Toggle Instruction Channel".

Step 7. Now, you can send and receive messages or file links.
Note: Quick Assist is devoid of the function to transfer files, and the chat window also gets cleared with every message that is sent, which is extremely troublesome.
Transfer files over Remote Desktop between two PCs
According to the feedback of many users, the connection of Quick Assist is too slow, causing them to waste a large amount of time running it and connecting to it. More importantly, it's unavailable to transfer files using Quick Assist. If you have got to realize the file transfer, it is recommended to use another Windows built-in feature, Remote Desktop.
Step 1. Open the Start menu, choose Settings and then locate on System, finally select Remote Desktop Turn on the "Enable Remote Desktop" option.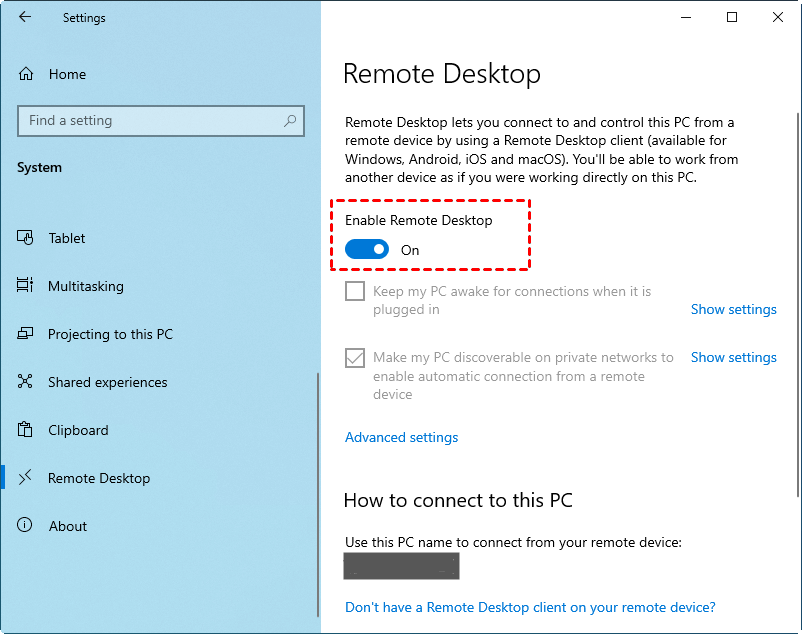 Step 2. On the local PC, search "Remote Desktop Connection" in the search box. And then open it.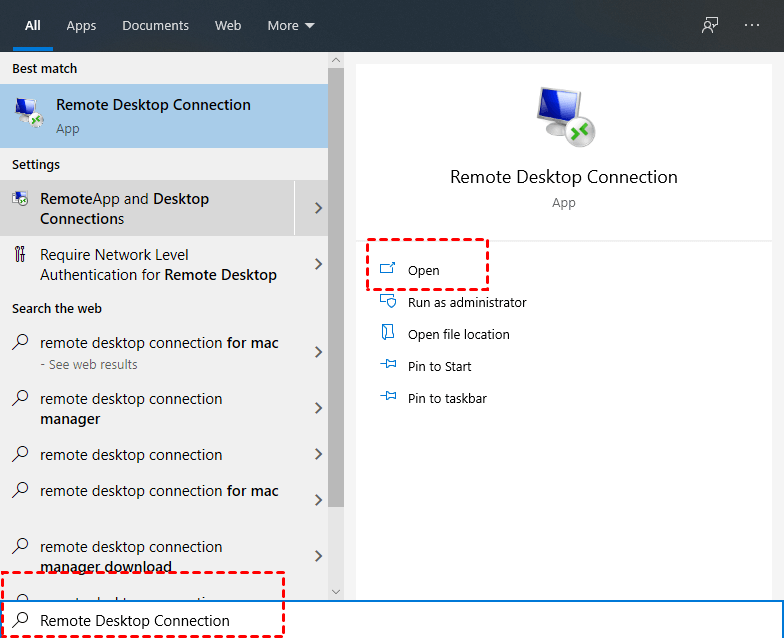 Step 4. Enter the IP address and the user name of the remote PC, and then connect.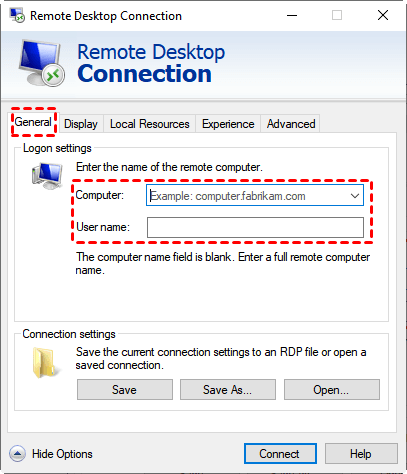 Step 5. After connecting successfully, copy the files and paste them onto your own computer. And then you can transfer files successfully.
Note: If the two computers are under different networks you need to use VPN or set port-forward.
AnyViewer: Transfer files without any limitations
Can Quick Assist transfer files? The answer is No. With Quick Assist, we just can share some messages and links, which is kindly troublesome. And the messages will be cleared with every message that is sent. What's more, the speed of Quick Assist urgently needs to be improved.
When we need to transfer files remotely, it's better to resort to other useful features like Remote Desktop Connection to realize the file transfer. However, if 2 PCs are not on the same LAN or you get into some RDP errors, you can resort to third-party remote access software to transfer files and send messages during remote sessions, such as AnyViewer, which can eliminate many troubles for you.
Note: It's worth having a try. The transfer speed and easy operation would give you a big surprise. Get one and follow me to enjoy it.
Step 1. Download, install, and launchAnyViewer on both Windows computers.
Step 2. On the Controller computer, go to Log in, and then click Sign up. (If you already have signed up on its official website, you can log in directly.)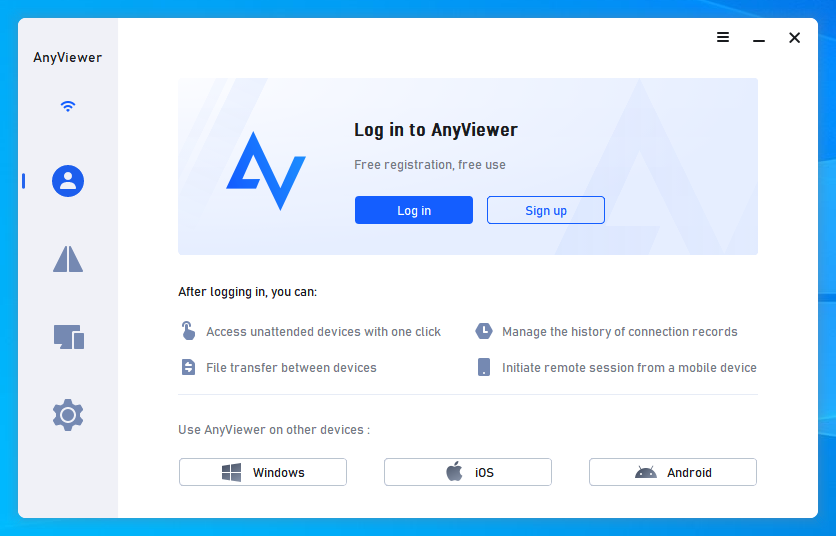 Step 3. Fill in the signup information.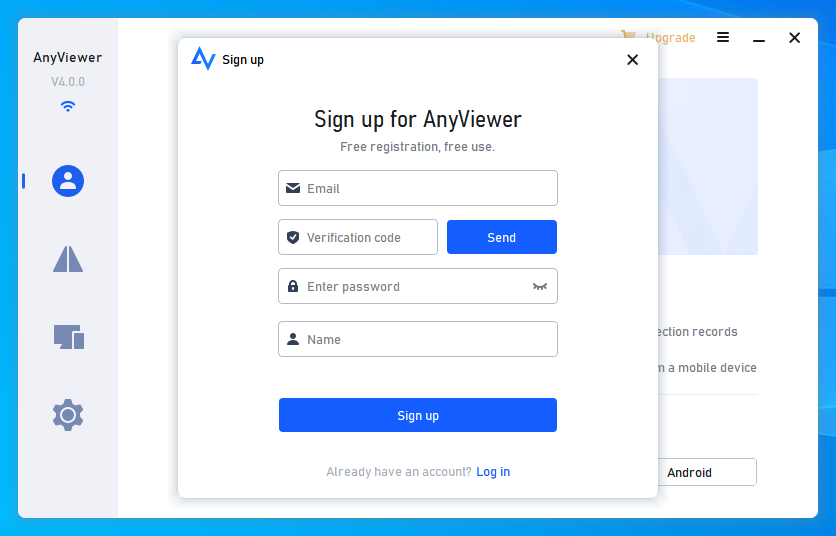 Step 4. Then you can see you successfully logged in to AnyViewer. Your device will automatically be assigned to the account you've logged in to.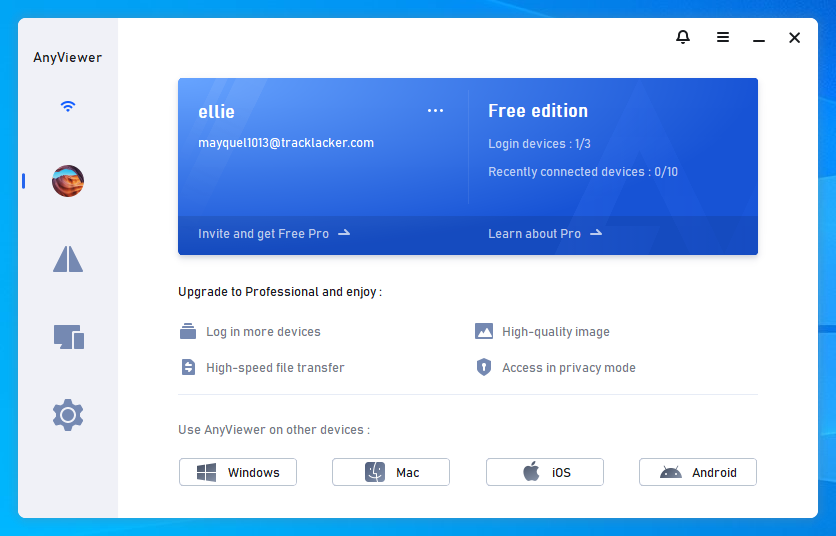 Step 5. Choose your target computer, and then click File transfer.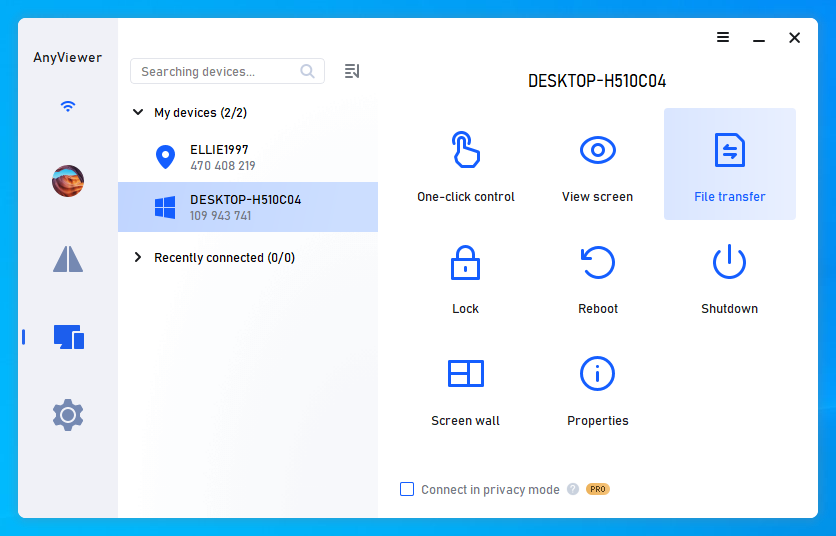 Tips:
You can also click
One-click control
to achieve
unattended remote access
to your office computer. Then you can completely control it just like you're sitting in front of it. After the connection is successful, you can also click the
Files
button in the menu bar to transfer files.

Step 6. Then a File Transfer dialog box will appear. The path of the Controller computer is shown on the left of the box, and the path of the Recipient computer is shown on the right. You're able to transfer files between devices freely by clicking the arrows after choosing the target files.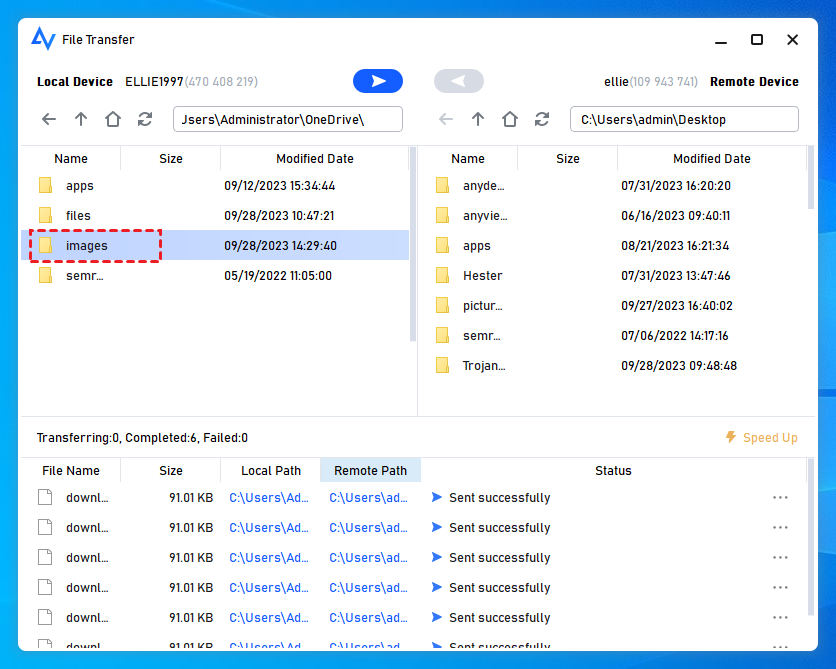 Conclusion
While it is impossible to perform Quick Assist transfer files, you can use AnyViewer. AnyViewer is more than a file transfer tool, but is also a remote control tool. With it, you can remotely access another computer with ease.