Can Quick Assist copy and paste?
"Hi, everyone. I am running Quick Assist to help a friend with computer problems. The tool runs fine except for one important thing. Copy and paste don't work. I clear my clipboard etc.. doesn't have any effect. So now I have a question, can Windows 10 Quick Assist copy and paste? I need to move files now. Hope somebody can help me out..."
Sorry, we have to say it can't.
Actually, we're sorry to tell you that we can't copy and paste in the Quick Assist program. Quick Assist, a Windows built-in feature that can be used to remotely help friends, colleagues... on IT-related issues, is widely used. However, copy and paste seem unavailable for file transfer in Quick Assist, which disappoints many users. At this time it's better to resort to some alternatives.
Free & professional alternatives to Quick Assist
Although it seems impossible to use Quick Assist to copy and paste files, we can try some alternatives to help us remotely assist our friend and realize copy & paste. Here in this part let's know the concrete steps. Keep reading.
Remote Desktop
Remote Desktop is also a Windows built-in feature, allowing you to remotely access or control a PC. With it you can offer technical support and copying & pasting the files is available when you connect to the remote PC successfully. Before the operation, you need to enable the Remote Desktop of the remote PC.
Step 1. On the local PC, search "Remote Desktop Connection" in the search box and then open it.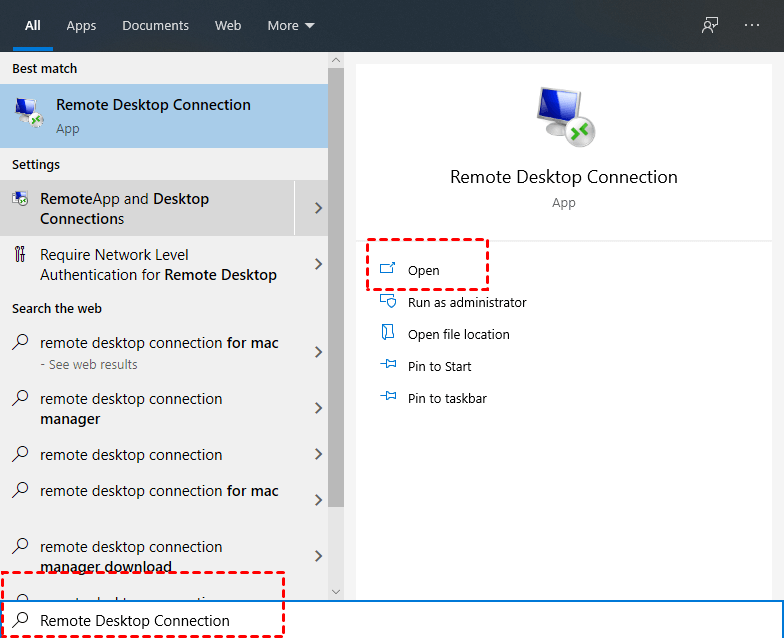 Step 2. Type in the IP address of the remote PC, and then click on "Connect".
Step 3. Input the credentials of the remote PC. Finally, click on "OK". After you establish Remote Desktop Session between the remote and local PCs, on your desktop, a screen of the remote computer desktop will pop up, just like the following screenshot: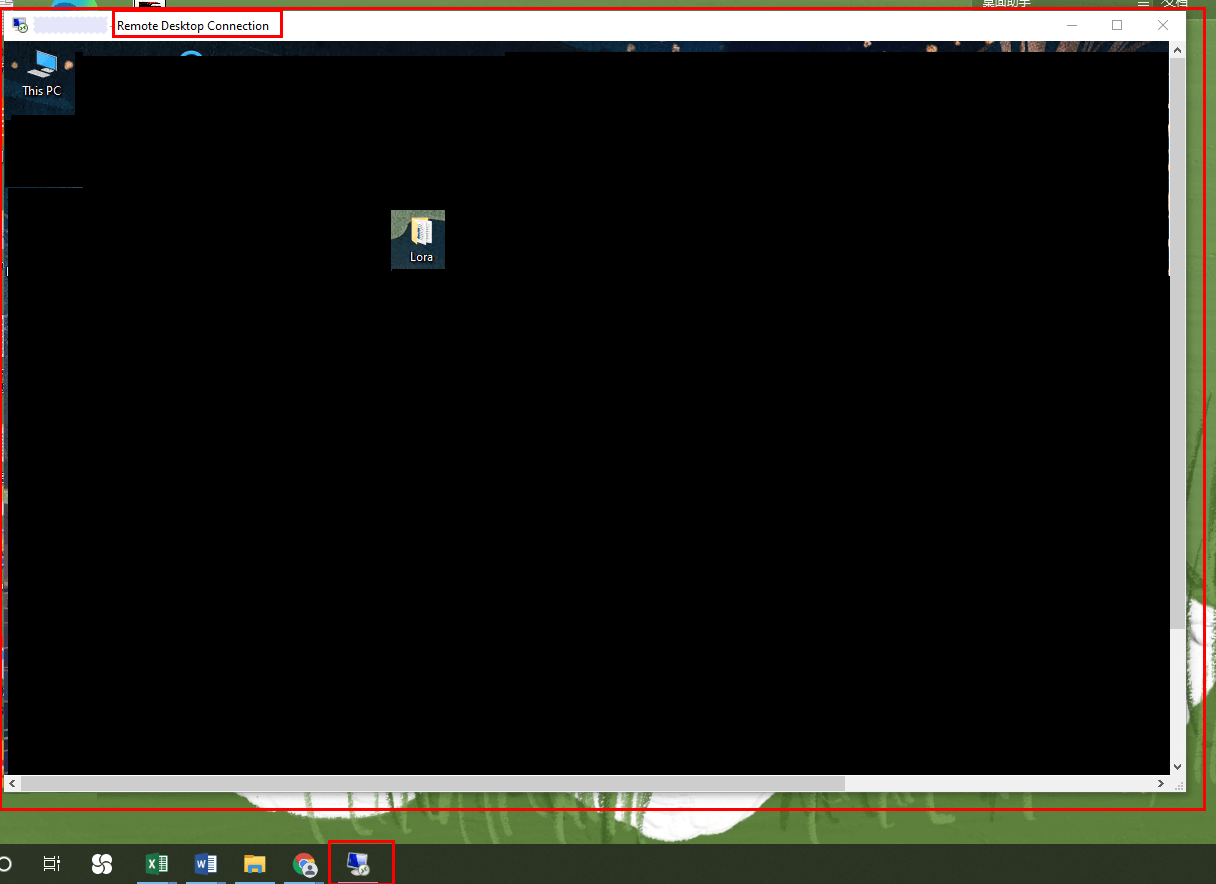 Step 4. Then, you can easily move the files from the remote computer to the local computer over a Remote Desktop Session. Suppose the file on the remote desktop is named "Lora", you can press "Ctrl+ C" to copy the files and then press "Ctrl +V" to paste the files on your own desktop.
If the files that you need are saved on another location rather than the desktop of the remote computer:
Step 1. Click on "This PC" and go to the folder that contains the files.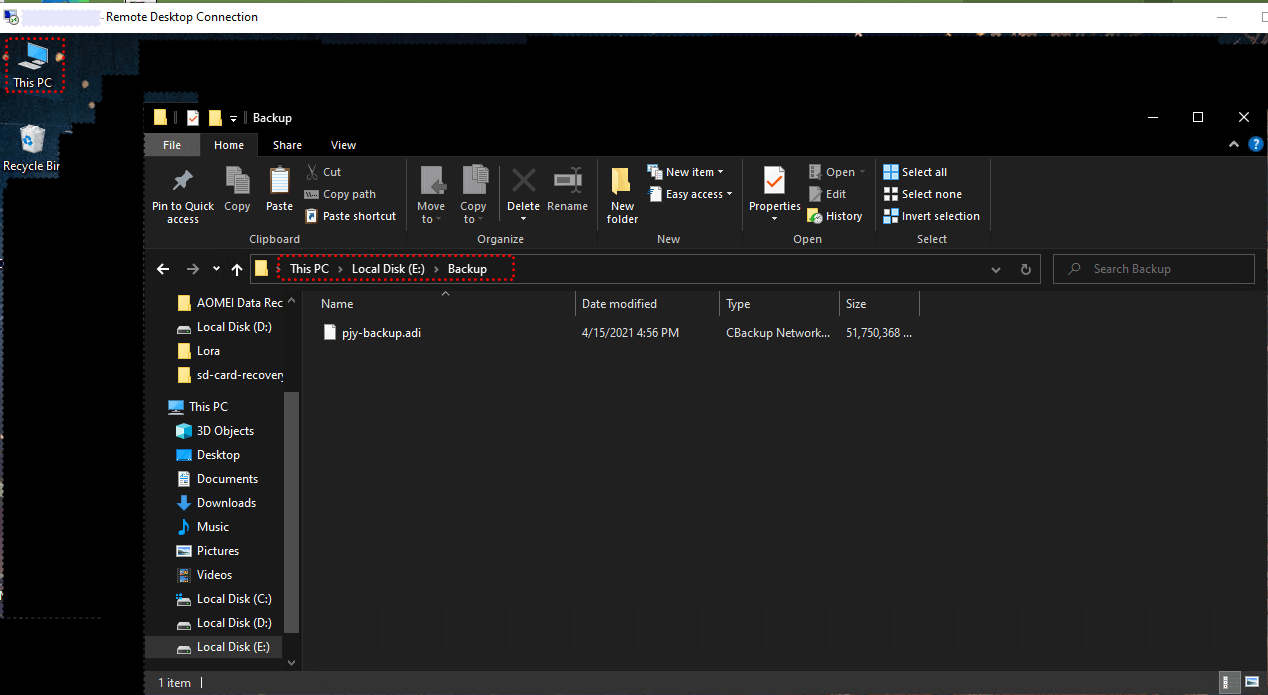 Step 2. Copy the files by pressing "Ctrl + C" simultaneously on the remote computer.
Step 3. Paste the files by hitting "Ctrl + V" at the same time on the destination location on the local PC.
Now the copy & paste is successfully been realized. Isn't it easy?
AnyViewer
Although we can copy and paste in RDP, the screen of the remote PC will be locked. That means the one in front of the remote PC can't see what's happening on his or her PC. To avoid the shortcomings, we can use AnyViewer to offer support.
★Tips:

High-security. AnyViewer is secured by Elliptic Curve Cryptography (ECC) encryption, protecting your data from leakage and making your remote session more reassuring.
Stable connection. Apart from the fast connection, the connection of AnyViewer is fairly stable and high-responsive.
Easy operation. AnyViewer is easy to set up and the operation is simple. Even though you are not familiar with computers, you can have a great experience.
Unattended assist. With AnyViewer, you can also assist the unattended access with one click.
iOS-supported. Apart from using a PC, we can also offer help by iPhone or iPad, allowing you to work out the issue without worries...
Don't wait anymore! Try it and enjoy it.
Conclusion
Can Quick Assist copy and paste? The answer is No. However, we can try some alternatives like RDP to help us achieve the goal. But if you don't want the screen of the remote PC being locked, AnyViewer is a good choice.