Overview of ConnectWise Control
Organizations and IT workers must be able to deliver effective and instant remote assistance in today's interconnected society. This is where ConnectWise Control, formerly ScreenConnect, comes into play. Its principal goal is to provide managed service providers (MSPs) and IT professionals with effective and safe software solution.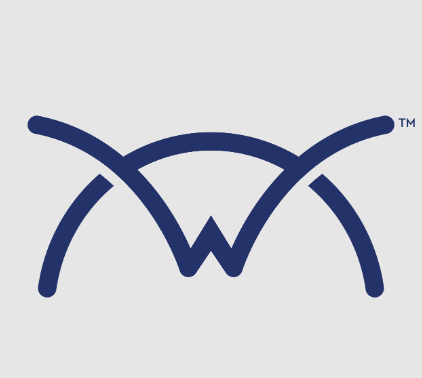 Its purpose is to facilitate remote technical support and troubleshooting, allowing IT experts to assist clients or colleagues with their computer systems remotely. As features and tools to better remote assistance, it provides screen sharing, file transfer, chat functionality, session recording, and remote rebooting.
Benefits of ConnectWise Control remote support software
ConnectWise Control remote support software offers several benefits to organizations and support teams:
Increased productivity: ConnectWise Control streamlines remote support operations by reducing the need for physical presence. Technicians can quickly resolve issues, perform updates, and configure settings remotely, resulting in improved productivity and faster issue resolution.
Enhanced customer experience: With ConnectWise Control, organizations can deliver superior customer experiences by resolving issues promptly and effectively. The ability to remotely assist clients reduces downtime, enhances satisfaction, and builds trust.
Cost and time savings: Remote support eliminates the need for costly on-site visits, reducing travel expenses and saving valuable time. ConnectWise Control's efficient features optimize support workflows, enabling technicians to handle more cases in less time.
Security and compliance: ConnectWise Control prioritizes security by offering secure remote connections and robust authentication mechanisms. The software ensures compliance with data protection regulations and safeguards sensitive information during remote support sessions.
Key features and functionality of ConnectWise Control remote support software
Here are more specific features of ConnectWise Control designed for remote support. These features empower support teams to deliver efficient, effective, secure remote support services, enhancing customer satisfaction and optimizing support operations.
Instant remote access: ConnectWise Control allows support technicians to establish instant, secure remote connections to client devices, regardless of their location. This feature eliminates the need for physical presence and enables technicians to diagnose and troubleshoot issues quickly.
Screen sharing and control: Technicians can view and control the remote client's screen in real time. This feature allows for collaborative troubleshooting, where technicians can guide clients through steps or directly resolve issues.
File transfer: ConnectWise Control facilitates seamless file transfer between the technician's machine and the client's device. This feature is handy for sending software updates, patches, or necessary files during a remote support session.
Chat and messaging: The built-in chat functionality in ConnectWise Control enables real-time communication between the support technician and the client. Both parties can exchange messages, providing clarifications, instructions, or general information during the remote support session.
Session recording: ConnectWise Control offers the ability to record remote support sessions. This feature allows technicians to capture essential details, review sessions for training purposes, or refer back to previous sessions for troubleshooting reference.
Remote reboot and reconnect: When a remote device requires a reboot or loses connection, ConnectWise Control allows technicians to restart the device remotely and automatically reconnect to the session without interruption.
Reporting and analytics: ConnectWise Control provides detailed reporting and analytics on support activities, including session duration, technician performance, and customer satisfaction metrics. This data can be used for analysis, process improvement, and resource allocation.
How much does ConnectWise Control remote support software cost?
Unfortunately, ConnectWise Control does not provide a free version. Instead, it presents a range of four-tiered plans encompassing remote support and unattended access. The platform also offers a 14-day trial, which does not necessitate using a credit card for activation. Allow me to elaborate on the breakdown of their tiered plans.
One: With the One plan, users are limited to a single-license restriction, allowing only one connection for one licensed user. This package grants access to 10 unattended machines. It provides a wide range of functionalities, encompassing remote assistance, virtual meetings, file exchange, printing capabilities, customization options, branding opportunities, mobile technical support, multi-monitor display, auditing capabilities, annotation tools, and two-factor authentication. The pricing for this plan is $27 per month when billed annually or $34 per month for monthly billing.
Standard: The Standard plan permits one user to establish up to three concurrent connections and unlimited unattended machines. In addition to all the features provided in the One plan, the Standard plan offers expanded chat options, remote commands, Wake-on-Lan functionality, VoIP audio communications, and support for mobile guest clients. This plan costs $42 per month per technician for annual billing or $54 monthly.
Premium: One user can establish up to 10 concurrent connections with the Premium plan. It encompasses all the Standard plan features and includes video recording, advanced reporting, remote diagnostic tools, and ConnectWise View for video streaming. This plan costs $52 per month per technician for annual billing or $64 monthly for monthly billing.
Unattended access: Subscribers of the Unattended Access plan are unlimited regarding the number of technician licenses or simultaneous sessions allowed. The direct access plan supports 25 unattended agents; users can add more agent accounts for an additional fee.
How to start ConnectWise Control remote support
Once you have ConnectWise Control remote support software downloaded on your computer, follow the steps below to start remote support.
Step 1. Log in to your ConnectWise Control account.
Step 2. Click Create to start a new session. The session will be given a default name and code. You can change the default name to a unique name as you wish. Then click Join.
Step 3. Direct the guest to your URL, instruct him to enter the default code, and click the button to join the session.
Step 4. Once the connection is established, the status will display that the guest has joined the connection. That means you have successfully complete ConnectWise remote login. You can start remote support.
Best free ConnectWise Control alternative for remote support
ConnectWise Control is a reliable and feature-rich remote support software. However, it doesn't provide a free version. If you want a free ConnectWise Control alternative for remote support, AnyViewer is highly recommended. AnyViewer is a free yet professional remote support software for Windows, iOS, and Android. Let's compare the AnyViewer Free plan with the ConnectWise ControlOne plan.
Step 1. Start AnyViewer on the host computer, click Sign up to create a new account, and log in.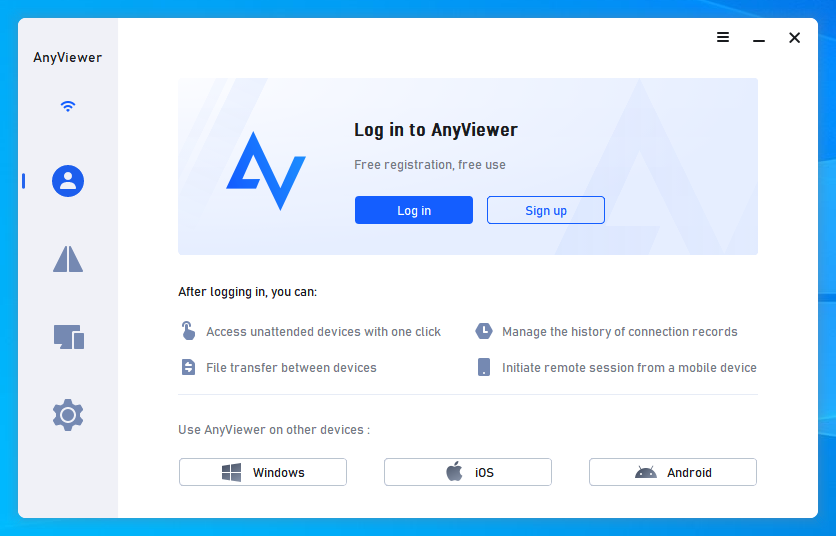 Step 2. Start AnyViewer on the client computer, and log in to the same account you just registered.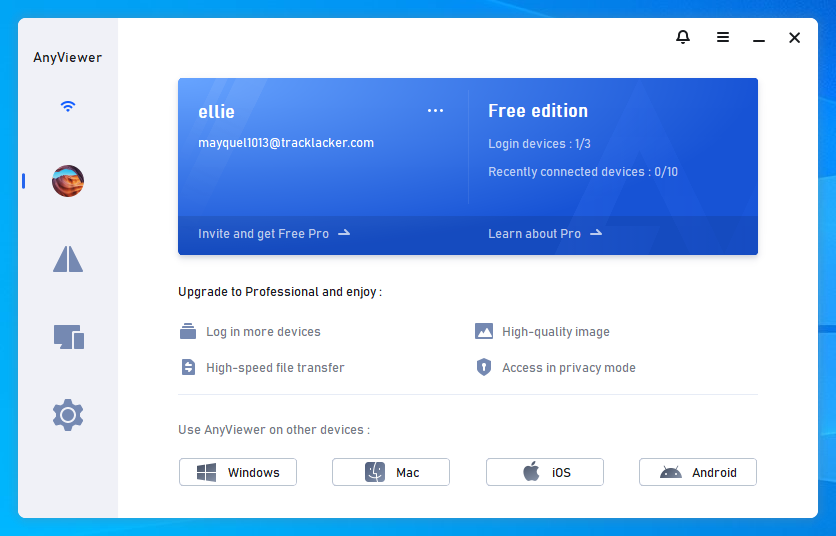 Step 3. Go to the Device section, select the target computer, and click One-click control.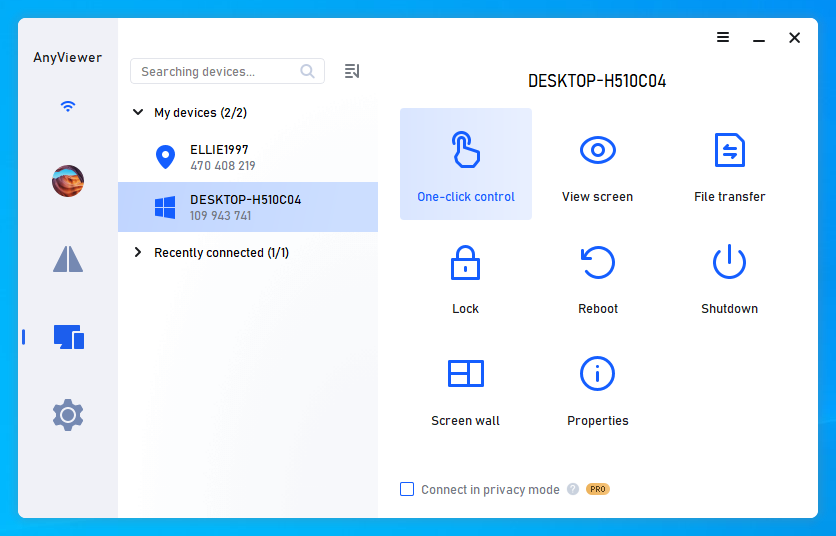 Notes:✎... It is recommended to upgrade to the cost-effective Professional or Enterprise plan to enjoy the following rights:

Assign up to 100 devices for unattended access.
Establish more concurrent sessions.
Access in privacy mode to well-enough protect data and privacy.
Start a connection with high-image quality.
The bottom line
ConnectWise Control remote support software provides reliable and feature-rich remote support solution that enables organizations to provide efficient and practical support to their clients. With its comprehensive functionalities, secure connections, and intuitive interface, ConnectWise Control enhances productivity, improves customer experiences, and reduces costs associated with on-site visits.
Regrettably, ConnectWise Control does not provide a complimentary version. Instead, you can use the best ConnectWise Control alternative, AnyViewer. It is a robust competitor of ConnectWise. Offering a comprehensive set of remote support and unattended access solutions, AnyViewer goes head-to-head with ConnectWise in delivering seamless connectivity and efficient troubleshooting. Its free version offers even more features than ConnectWise One plan.