What is the best free remote software?
So, I'm heading to college soon, but I'd like to be able to use my Windows 10 PC from home. Since I don't have much money, I was wondering if there is any trustworthy free remote support software, and if so, why. Thanks!"
- Question from a user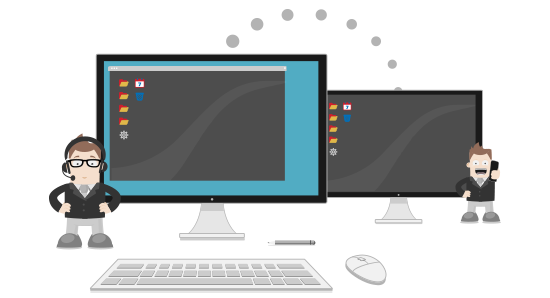 Three best free remote support software for Windows 10/11
With the use of remote support software, you can remotely access another computer from your own or even a mobile device. Free tools may be great depending on your demands. Additional information on free remote control software for Windows 10 and 11 is provided below.
Option 1. AnyViewer [professional third-party remote software]
AnyViewer is a professional remote desktop software that allows you to remote support Windows PC effectively in a stable connection.
✔ Pros
►It is easy to set up and no special computer knowledge is required when using AnyViewer.
►It is safe and stable.
►It offers several built-in features; you can chat, change the image quality, copy/paste, etc.
►It will adapt to different network conditions automatically without extra settings.
►It supports file transfer, multiple sessions, etc.
►It supports Windows (including Windows Home editions), Android, and iOS devices.
✖ Cons
►It only supports Windows PC as server side at present.
Then we will show you how to remote access another computer via AnyViwer. To perform this task, please download this software on both your devices.
Step 1. Open AnyViewer on the host PC. In the Log in interface, click Sign up. (log in directly if you have already signed up).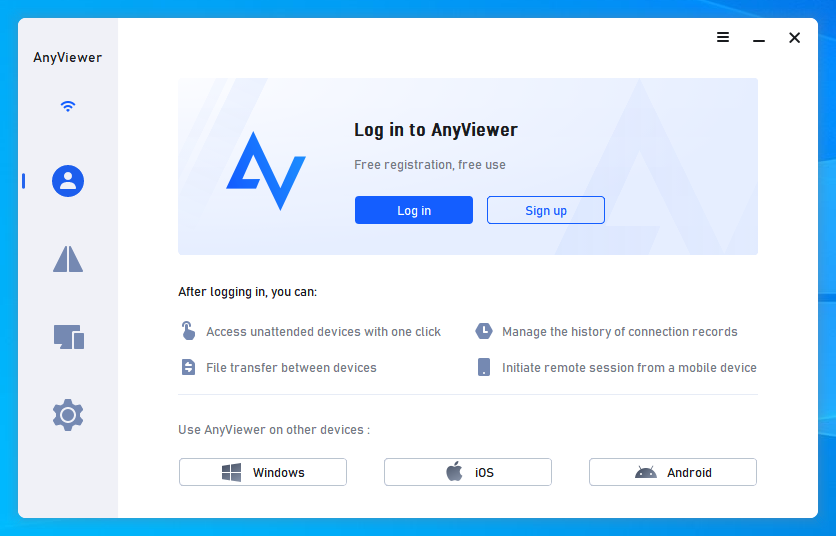 Step 2. Fill in the information.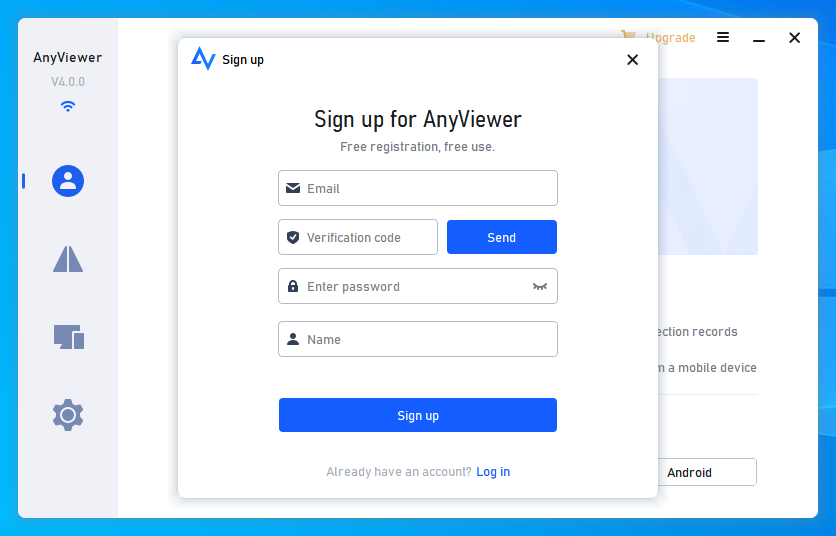 Step 3. When you log in to AnyViewer successfully, you can see your assigned devices.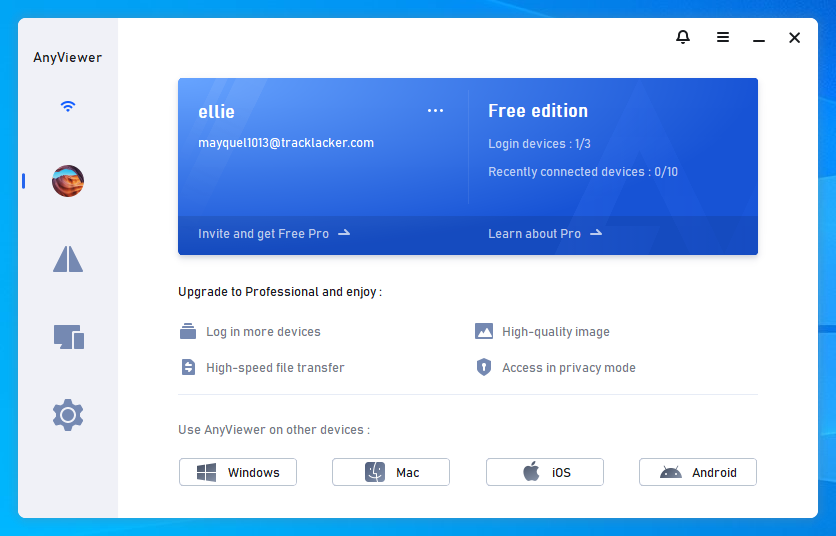 Step 4. Open AnyViewer on the client PC and log in to the same account. Go to Device, select the target PC and click One-click control to achieve unattended remote access.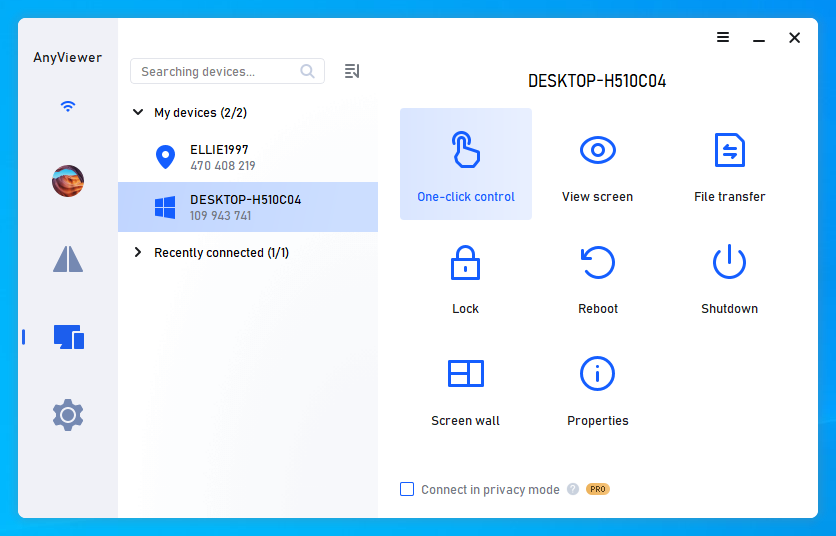 Option 2. Chrome Remote Desktop [Google extension]
Chrome Remote Desktop is a Chrome browser extension that enables remote access to a computer.
✔ Pros
►It works fine for individual use.
►It is easy to install if you have a Google browser installed.
►It supports file transfer and multiple monitors.
►It is compatible with Windows, Linux, Chrome OS, OS X, iOS, and Android.
✖ Cons
►It has unstable connection, which may lead to Chrome Remote Desktop lag.
►It does not support chat during a remote session.
►It does not support direct copy/pasting, if you want to transfer files, you are only allowed to upload/download files.
Step 1. Open Google browser both your computers, log in to the same account, and navigate to the Chrome Remote Desktop web page.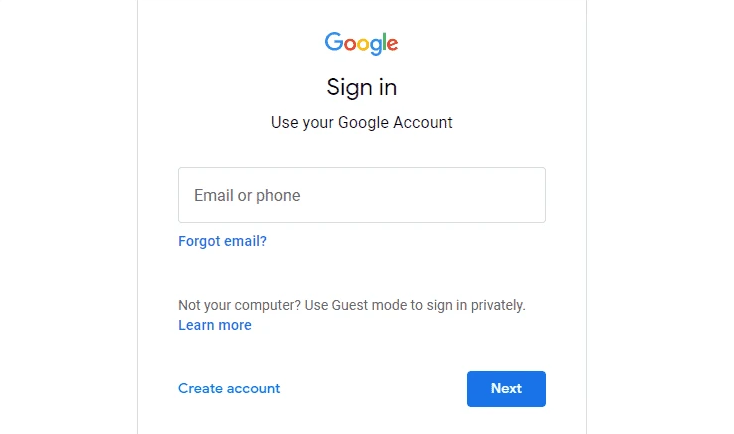 Step 2. Click Remote Access from the left panel and click the blue download icon.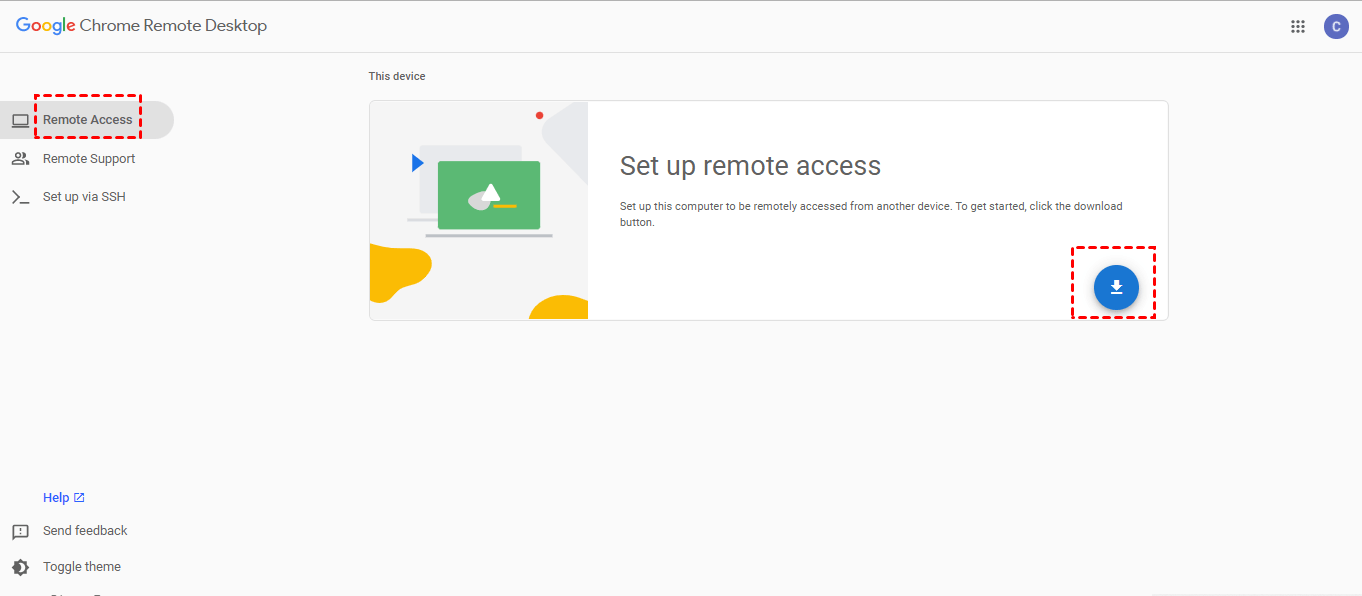 Step 3. Click Add to Chrome to add the program to your Chrome browser.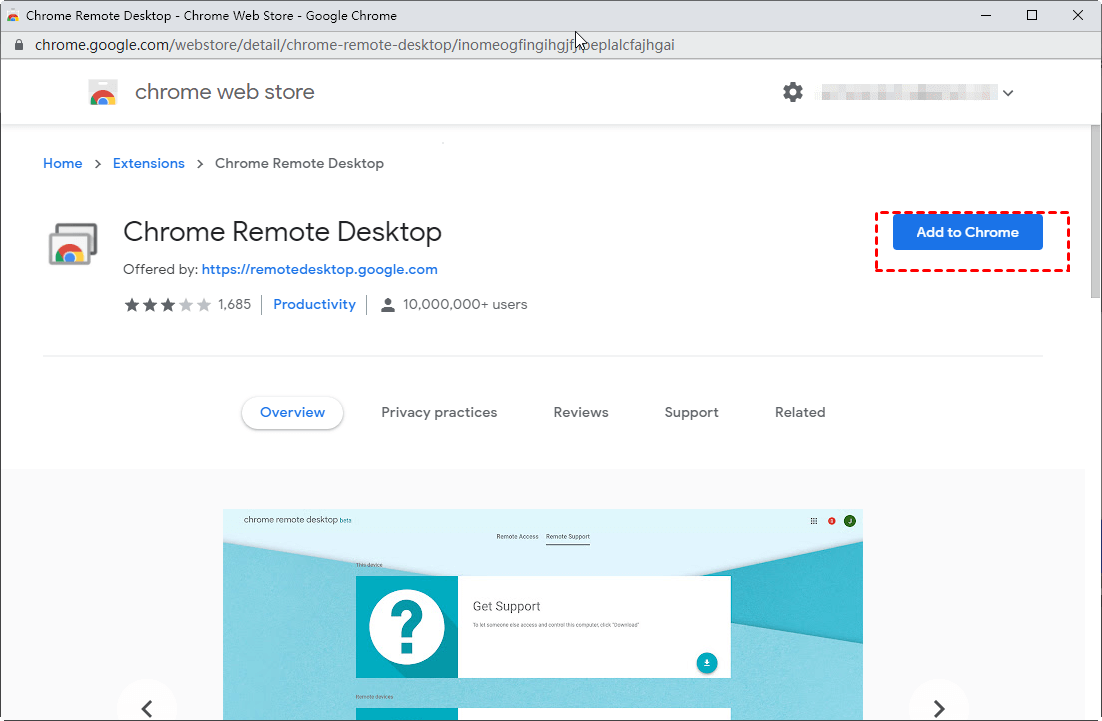 Step 4. Click Add extension to perform the download.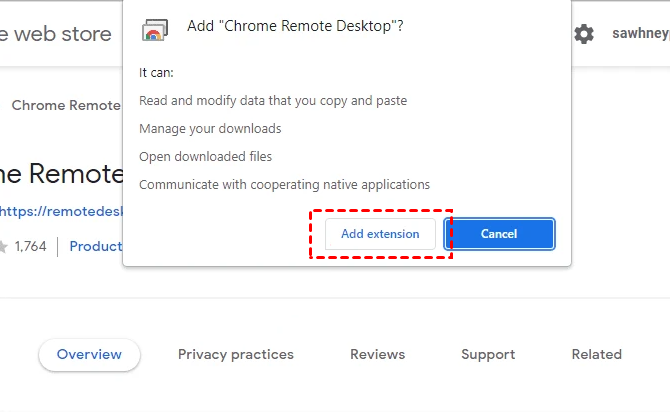 Step 5. Click Accept & Install to install the program.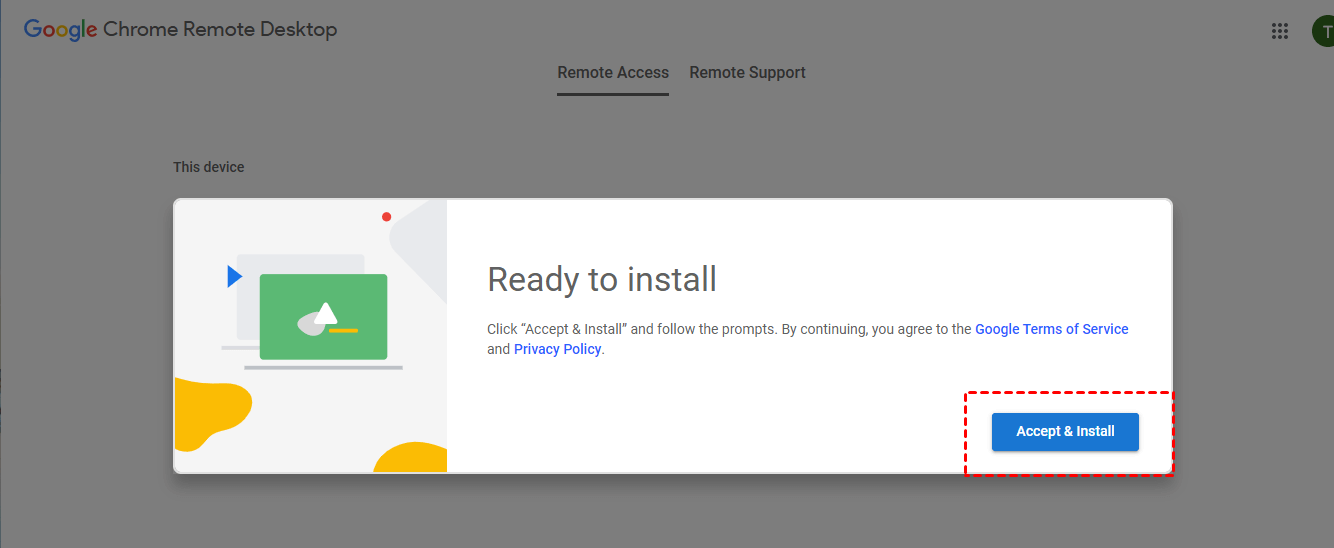 Step 6. Intype a name for your computer and then click Next.

Step 7. Enter and re-enter a PIN consisting of six or more digits.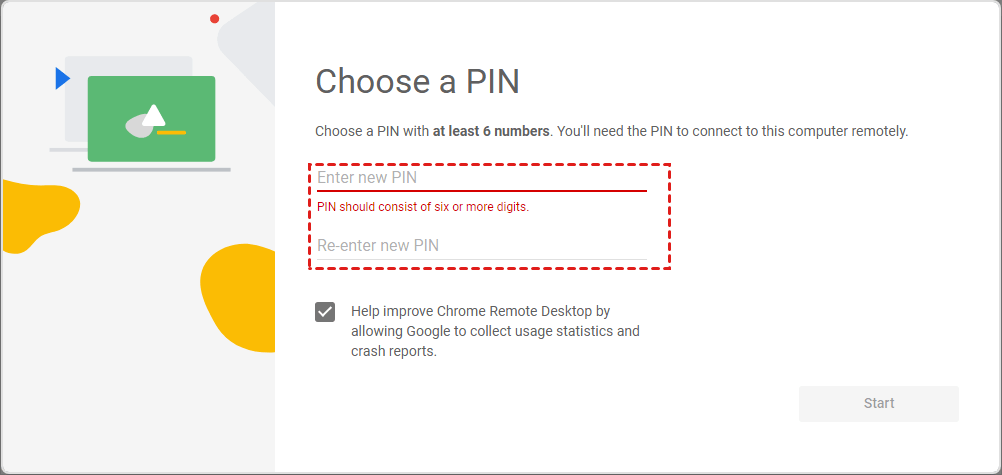 Step 8. Now you can see the remote devices, and click the target computer you want to connect to.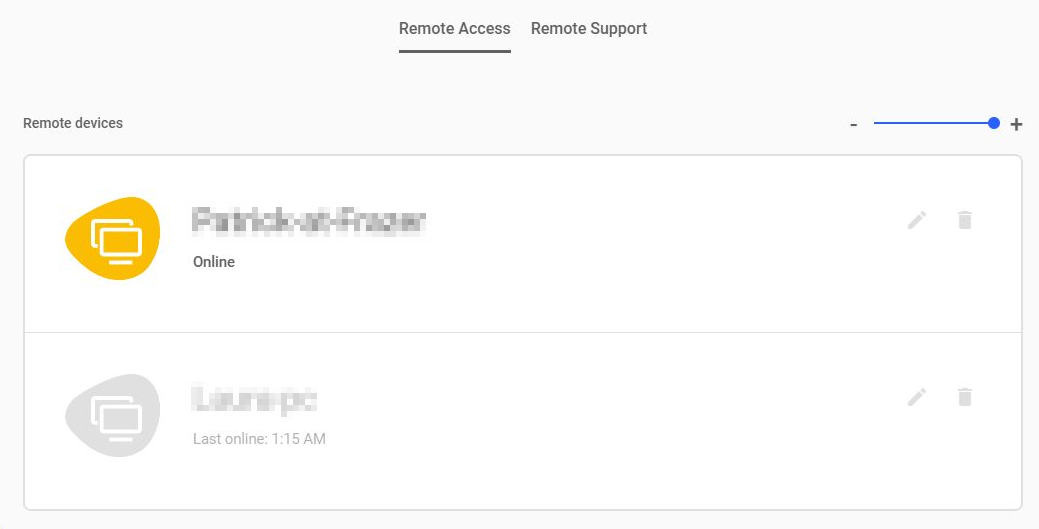 Step 9. Enter the PIN of the host computer, and click the blue arrow to achieve the remote connection.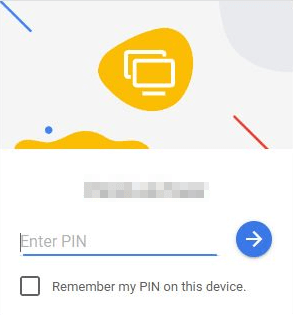 Option 3. Microsoft Remote Desktop [Windows built-in tool]
Microsoft Remote Desktop is also a completely free remote desktop software built into the Windows operating system.
✔ Pros
►It is a Windows built-in tool without download necessary.
►It supports file transfer and copy/paste files smaller than 2GB.
✖ Cons
►It only works for Windows and it does not support Windows Home/Standard Editions as host PC.
►It requires port forwarding or VPN setup when running in different networks.
►It will lock the host screen during the remote session.
►It has limited features, no chat, no multiple monitors, etc.
Step 1. On the host PC, navigate to Settings > System > Remote Desktop, turn On Remote Desktop and click Confirm.
Step 2. Launch Control Panel and navigate to System and Security > Windows Defender Firewall > allowed apps, then tick Remote Desktop.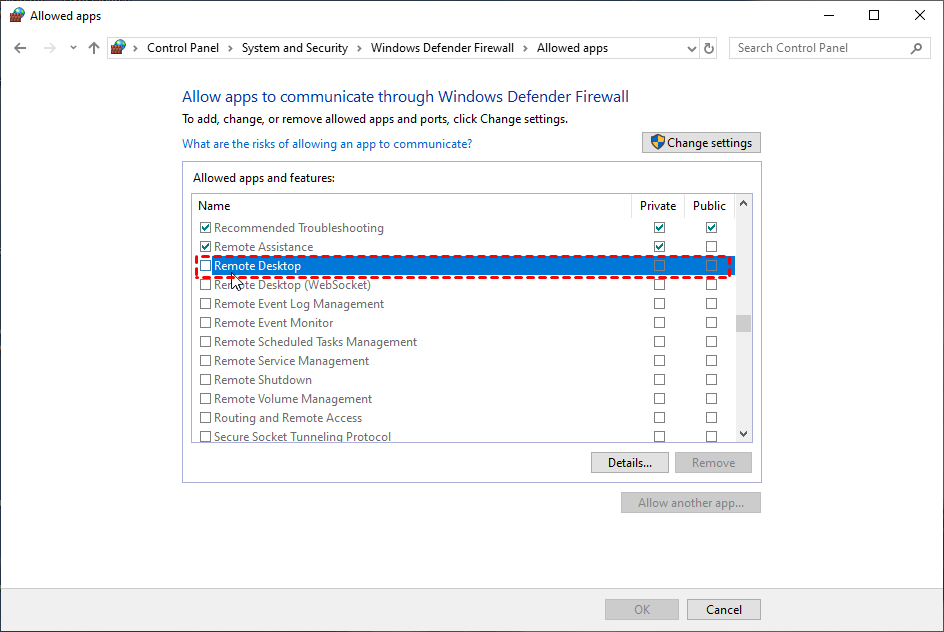 Step 3. On the client PC, press Win + R and input "mstsc".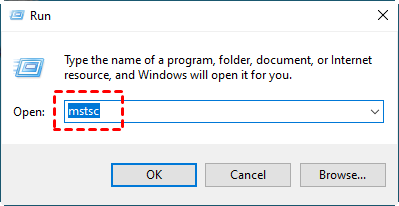 Step 4. Type in the IP address and username of the host PC, then click Connect.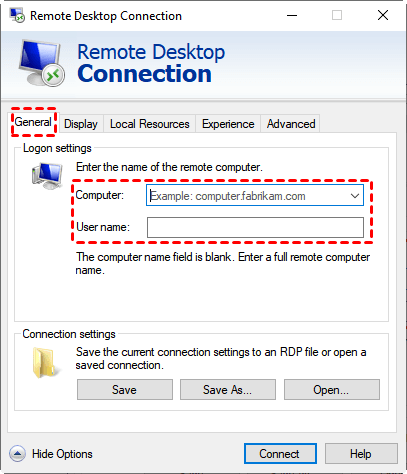 Step 5. Enter the password and click OK if prompted.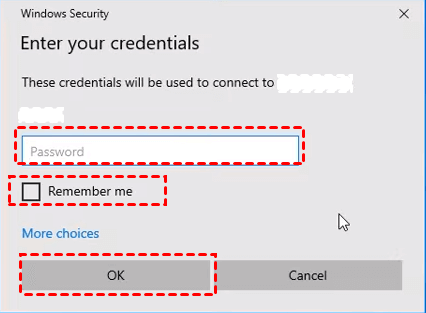 Bonus tip: How to remotely support Windows PC from phone [Android & iOS]
Is there any free remote support software for mobile devices? Of course, for example, all the programs mentioned above have Android & iOS versions. If you want to have an advanced remote desktop experience, we recommend you use AnyViewer.
Then we will show you how to remote support Windows PC from AnyViewer Android phone, you can also access the remote PC from iOS device using the similar steps below.
Step 1. Download, install and open AnyViewer for Android.
Step 2. Sign in with the same AnyViewer account that you used on the remote PC.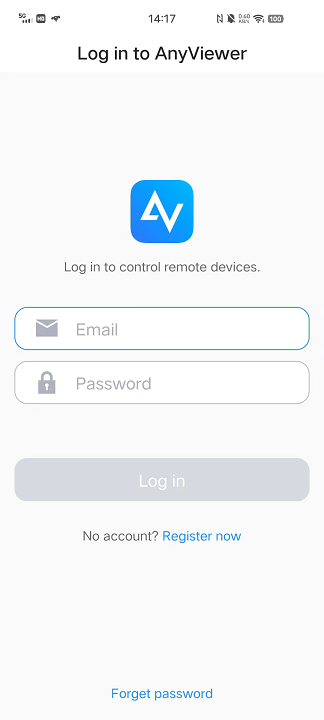 Step 3. Go to Device and tap the target device you want to control.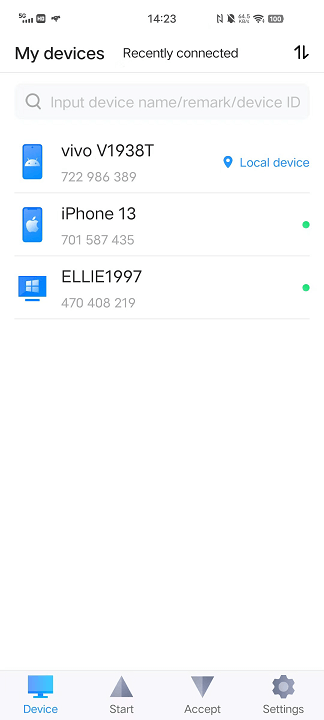 Step 4. Tap Remote control to achieve the unattended remote connection.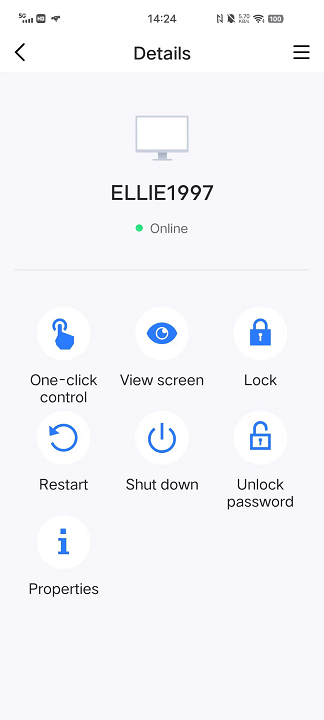 The bottom line
This post listed the top three free remote support software for Windows 10/11, and the pros and cons of each software are also described respectively. Get the one that fits your demands most!
Chrome Remote Desktop is convenient if you have Google browser and account. If you don't want to download other software, use the Windows built-in tool RDP. If you are looking for a user-friendly remote support tool with comprehensive functionalities, take AnyViewer as your prior choice.