How can I remote into multiple computers at the same time?
In today's world, remote control technology is widely used in our everyday lives. We use software that lets us control another computer from a distance to get our work and studying done. Sometimes, we might need to control many computers all at the same time. Here are some examples:
Imagine you're a teacher and you want to control 5 or 6 computers together for a class.
Picture being an IT person at a company. You need to manage all the devices there. It's much better if you can do it all at once instead of one by one.
Think about two friends with the same computer problem. You can fix both at once instead of separately.
Because of these situations, you might be wondering how to remote control multiple computers simultaneously. There's a free tool called AnyViewer that can help. It lets you control multiple computers together, which is really handy.
AnyViewer: Free & easy way to remotely control multiple computers simultaneously
AnyViewer is the free yet professional remote desktop software. It offers the convenience of remotely accessing multiple computers from any location at any time over the Internet, making it the best software for remote work and remote support.
What sets AnyViewer apart?
Now, let's delve into the distinct benefits that set AnyViewer apart from its competitors:
Free of charge. As a testament to its user-centric approach, AnyViewer stands as a free-of-charge solution, providing users with unfettered access to its suite of services.
Compatibility. AnyViewer displays its adaptability by functioning seamlessly with an array of Windows systems, iOS, and Android.
Unattended remote connection. AnyViewer allows users to remotely connect to their office computers from home or anywhere else.
Security. The utilization of Elliptic Curve Cryptography (ECC) encryption forms a robust shield around your data, significantly enhancing safeguarding, especially when the tool finds use in business contexts.
High performance. Backed by a formidable technical team, AnyViewer guarantees a steadfast and swift remote connection, enabling seamless interaction between one computer and either a singular or multiple PCs concurrently.
Rich features. AnyViewer offers rich features for remote work and remote support, for example, file transfer, text chat, screen sharing, etc.
How to remotely control multiple computers simultaneously via AnyViewer
The setup and utilization of AnyViewer are remarkably user-friendly. It presents a variety of connection approaches tailored to diverse scenarios, accommodating both attended and unattended remote computers. To learn how to remote desktop into multiple computers through AnyViewer, kindly refer to the following steps.
Before starting, please download AnyViewer on all computers in advance:
Plan A. Remotely access multiple unattended computers
If you're trying to remotely control multiple computers that belong to yourself, your families, or your trusted friends, then you can log on to the same account on these devices to achieve unattended remote access. For example, you need to remotely access two computers in your office from home.
Step 1. Launch AnyViewer on all computers.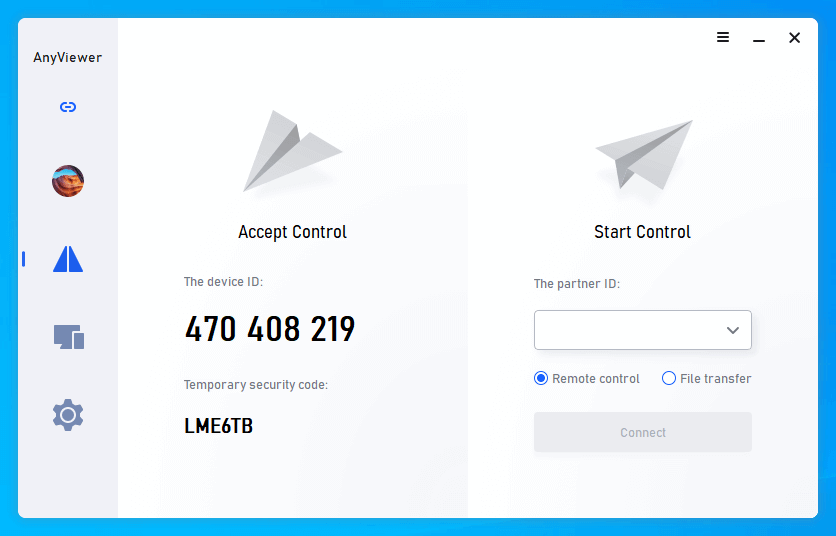 Step 2. Go to Log in, and then click Sign up. (If you already have signed up on its official website, you can log in directly.)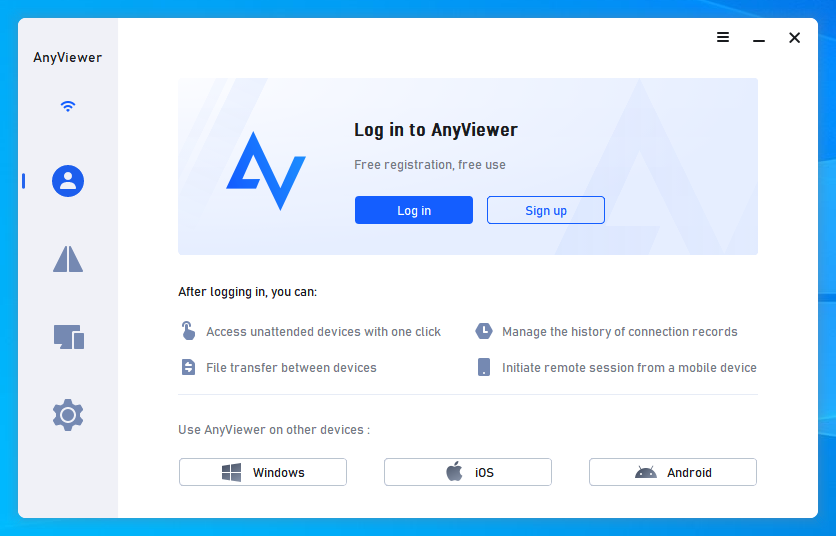 Step 3. Fill in the signup information.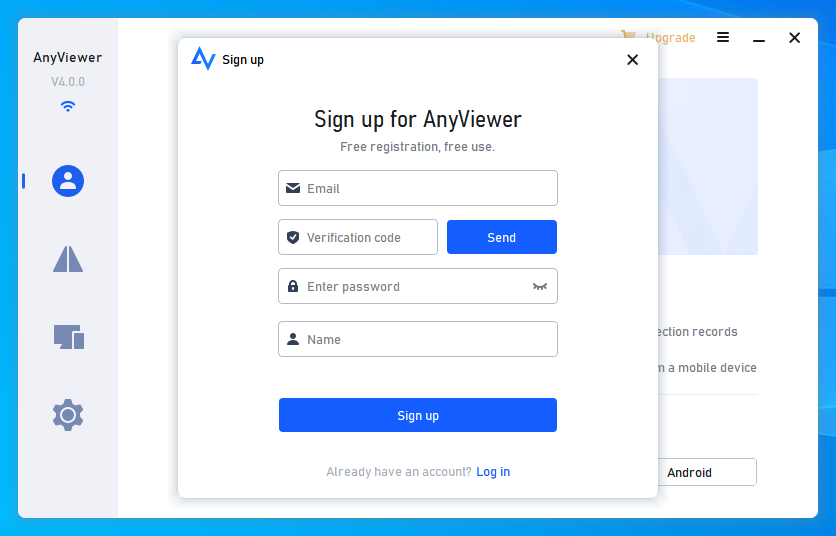 Step 4. Then you can see you successfully logged in to AnyViewer. Your device will automatically be assigned to the account you've logged in to.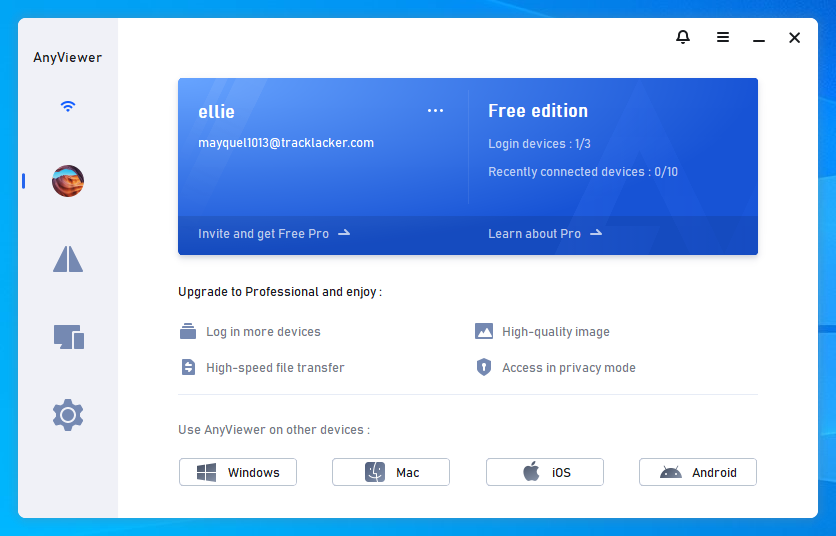 Step 5. Log in to the same AnyViewer account on the two devices, then click One-click control to achieve unattended remote access.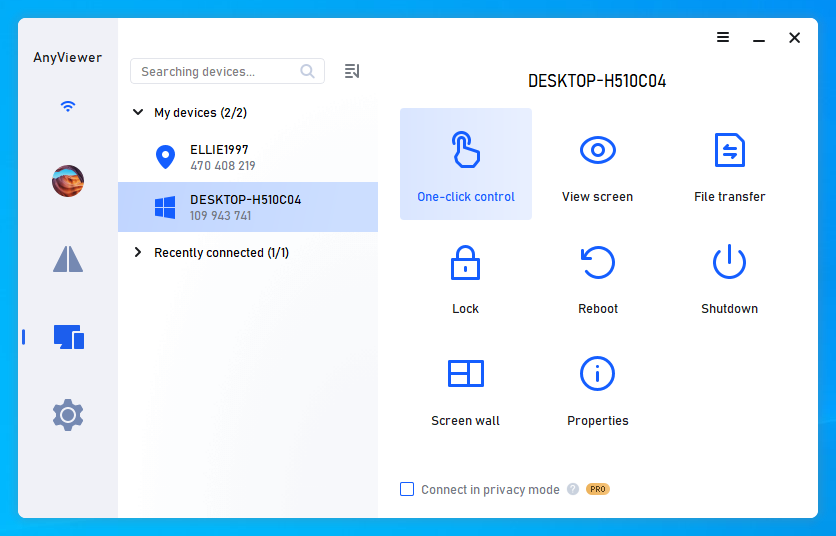 Step 6. Choose another device and then click One-click control again to achieve unattended remote access to more computers. When controlling multiple devices, you can click the tab to switch remote sessions from one to another.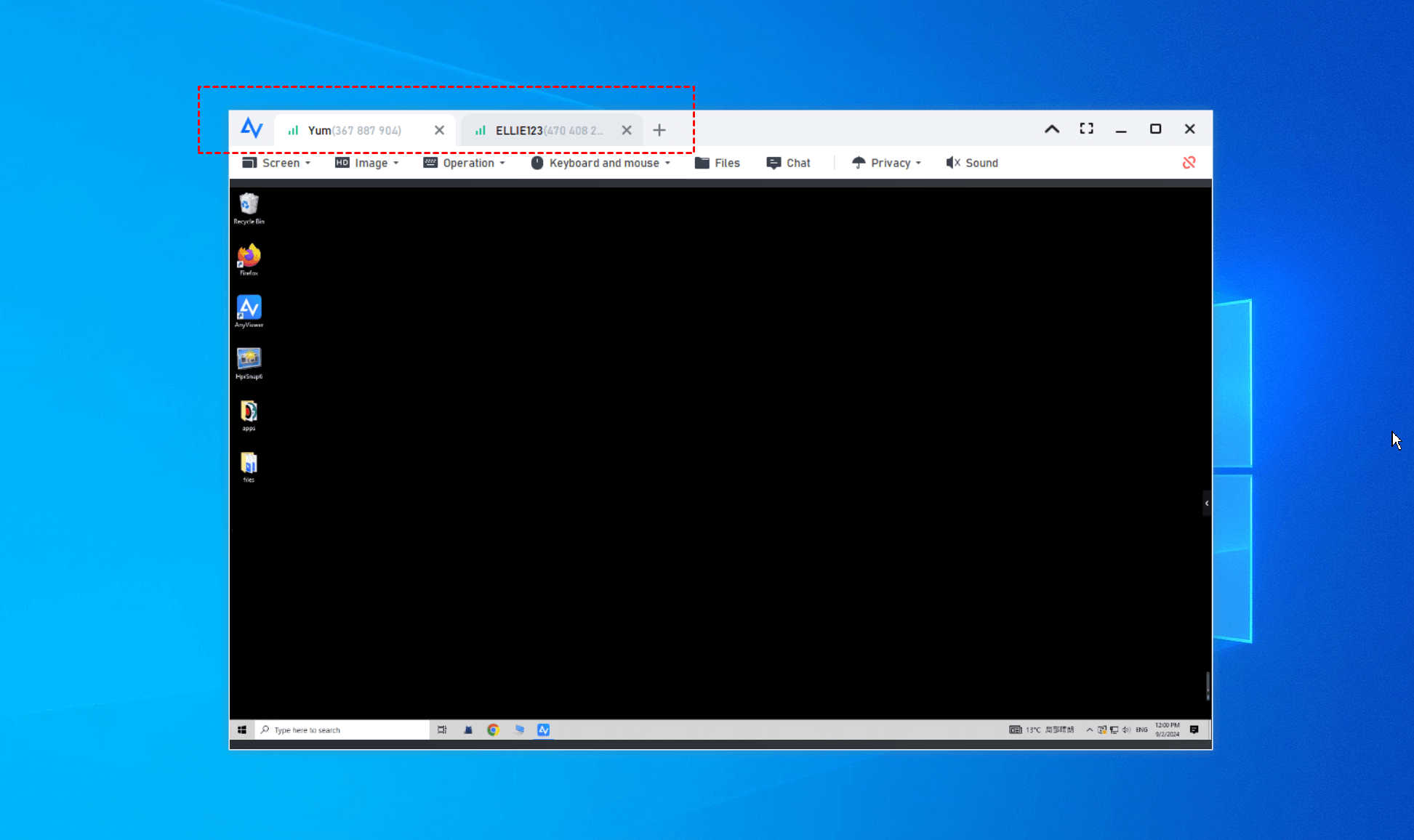 ✍ Notes: Free edition of AnyViewer allows you to remotely control two computers simultaneously. If you want to control more computers simultaneously, you can upgrade your account to a Professional or Enterprise plan. Then you'll have the following rights:

Assign more devices to achieve unattended remote access to more devices.
Connect to another computer in privacy mode, which means you can black the screen and block the mouse and keyboard of the remote computer.
Faster file transfer speed. Transfer speed for a free account is 500 KB/s, and for a paid account is up to 10 MB/s.
...
Plan B. Remotely support multiple attended computers
If you need to provide remote support to multiple untrusted computers, for example, the computers of your clients, you can send a control request to them to remotely control their computers.
Step 1. Download, install, and launch AnyViewer on all computers.
Step 2. On the local computer, input the device ID of the remote computer and then click Connect.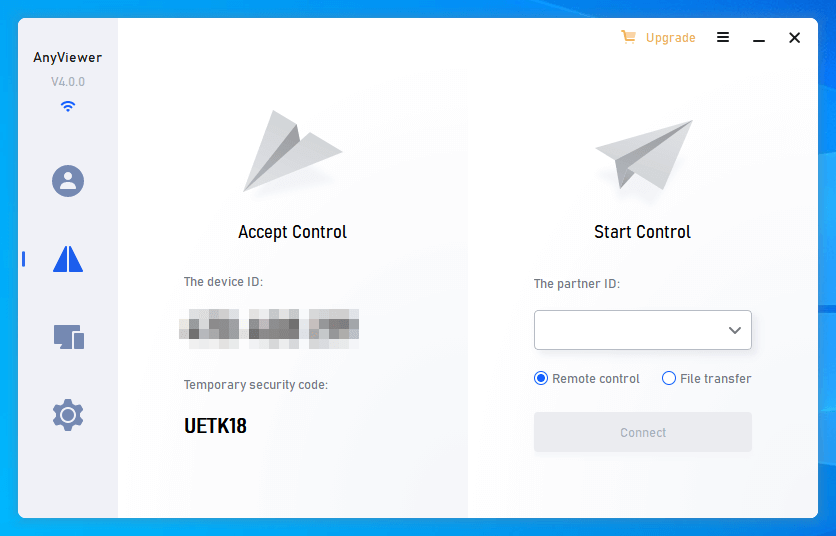 Step 3. Click Send a control request to your partner.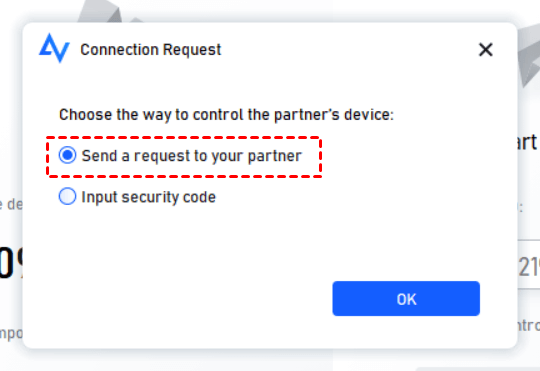 Step 4. On the remote computer, click Allow to make the connection successful.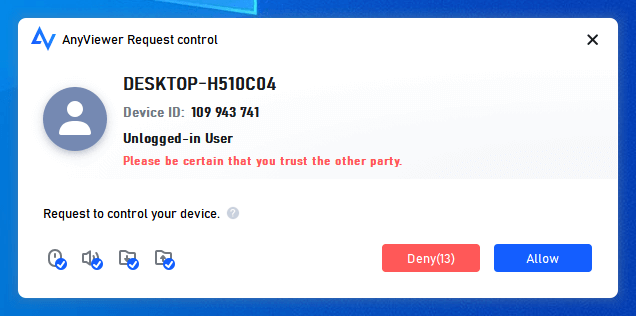 Step 5. Repeat the steps above to achieve remote control to more attended computers, then you can control two computers with one keyboard and mouse.
Kindly Notes:✎...

Some functions like file transfer are exclusive to users with an AnyViewer account.
Conclusion
Looking to efficiently control two computers with one keyboard and mouse? By perusing this article, you might already find the solution you seek. Through the utilization of AnyViewer, the ability to seamlessly oversee numerous computers concurrently becomes readily attainable. It's noteworthy that the robust technical foundation behind AnyViewer ensures not only the feasibility of controlling multiple computers remotely but also guarantees a reliable and seamless experience across these simultaneous connections.