I want to set up multiple Remote Desktop sessions on Windows Server 2016
"I need to help three of my friends to fix the same computer problem. To save my time, I want to run three concurrent RD Sessions so I can fix their problems all at once. What is the easiest way to allow multiple RDP sessions at a time on my Windows 2016 Server?"
How to enable multiple Remote Desktop sessions on Windows Server 2016?
In this part, the detailed steps on how to enable multiple Remote Desktop sessions on Windows Server 2016 will be introduced.
Step 1. Click the Search button next to the start menu then enter in " gpedit.msc".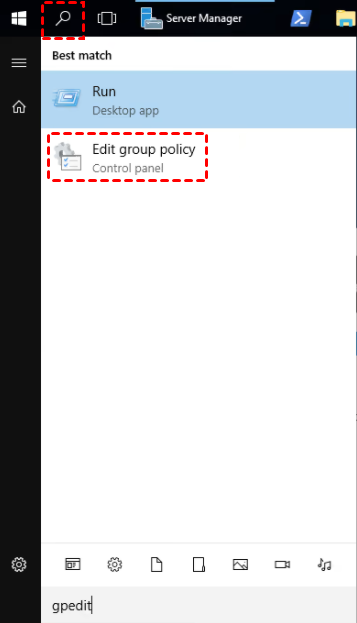 Step 2. Navigate here: Computer Configuration > Administrative Templates > Windows Components > Remote Desktop Services > Remote Desktop Session host > Connections.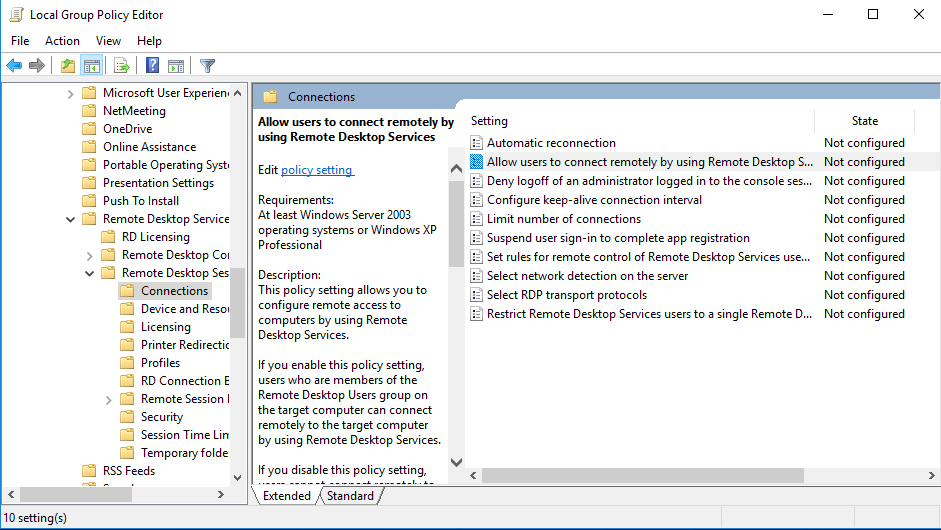 Step 3. On the right pane, find and double-click Limit Number of Connections.
Step 4. You can either set it to Enabled and set the number to the limit you wish to have, or just set it to Disabled.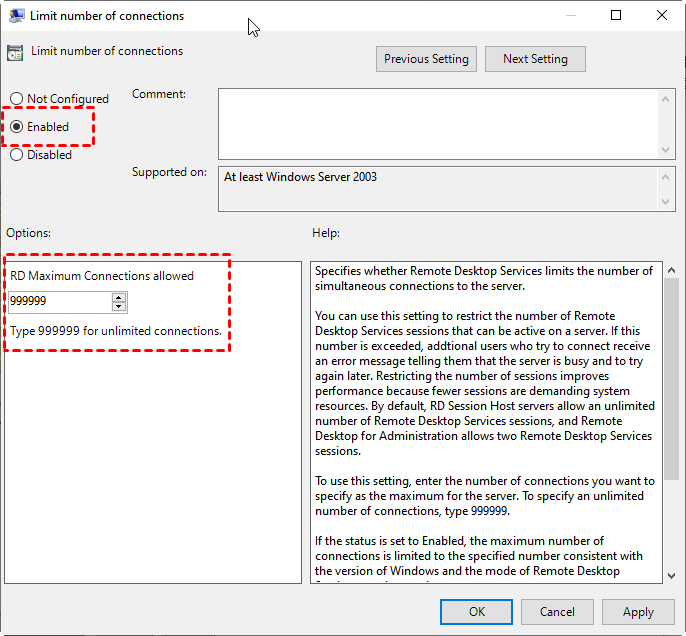 Note: Until now, you have configured your Windows Server 2016 for multiple Remote Desktop sessions, which means several simultaneous connections are allowed to your computer. But there's another thing you need to know.
Windows Remote Desktop only enables two concurrent sessions by default, which means that if a user logs on to the system locally, only one more user is allowed to access the system remotely at the same time. You'll need to buy an RDS Cal license from a qualified supplier if you want to access more than two sessions at once. You can purchase it from Microsoft.
Step 5. Again, on the right pane of Connections, find and double-click Restrict Remote Desktop Services users to a single Remote Desktop Services session.
Step 6. Set it to Disabled to turn off the user restrictions.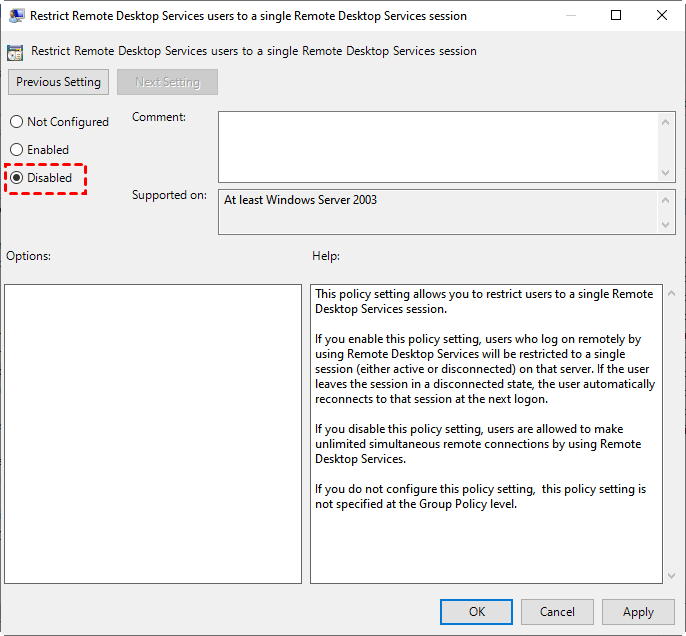 Step 7. Reboot the computer to make the changes apply. Then you can connect to several remote computers at once.
AnyViewer: free Microsoft Remote Desktop alternative supporting multiple remote sessions
As you can see, it's not free for you to achieve multiple Remote Desktop sessions using Windows Remote Desktop. If you are looking for free remote access software which enables you to carry on multiple remote desktop sessions on Windows Server 2016, here we recommend AnyViewer to you. With it, you can use your Windows Server 2016 to remotely control multiple computers.
AnyViewer is free yet professional remote access software for Windows, including Windows Server 2016. It is developed by a strong technical team, ensuring you stable and fast remote connections from one computer to one or multiple computers simultaneously. Read the following tutorial to learn how to establish multiple remote desktop sessions on Windows Server 2016 over AnyViewer.
Step 1. Download, install, launch AnyViewer on both your home and office computers.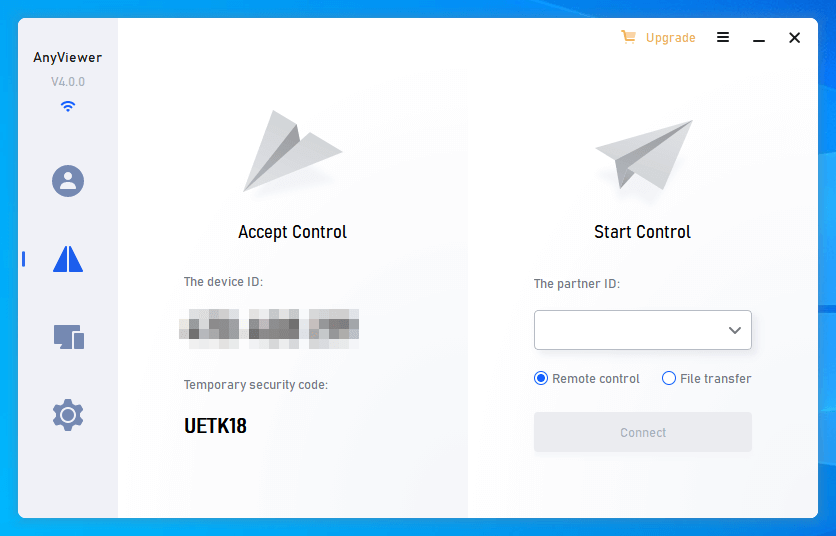 Step 2. Go to Log in, and then click Sign up. (If you already have signed up on its official website, you can log in directly.)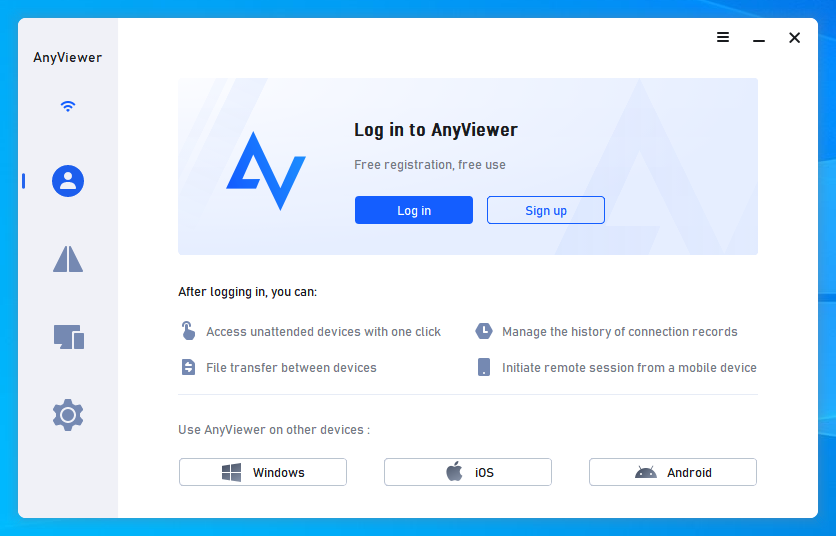 Step 3. Fill in the signup information.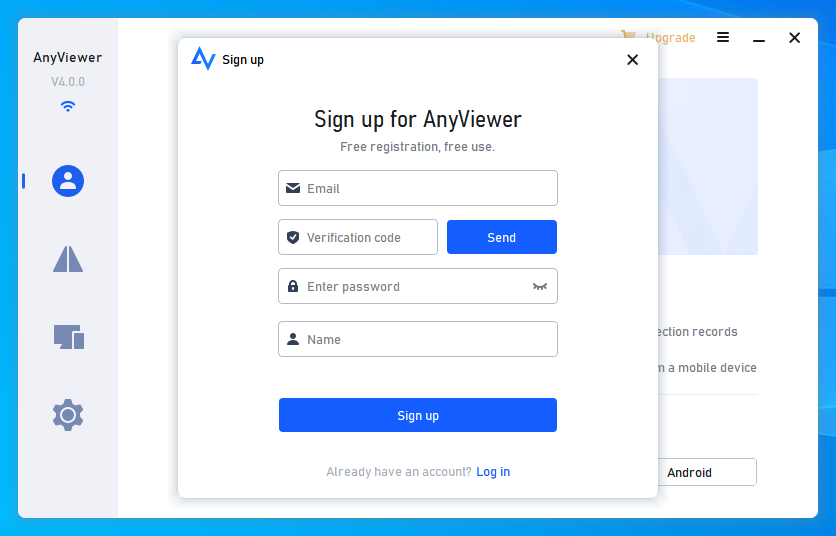 Step 4. Then you can see you successfully logged in to AnyViewer. Your device will automatically be assigned to the account you've logged in to.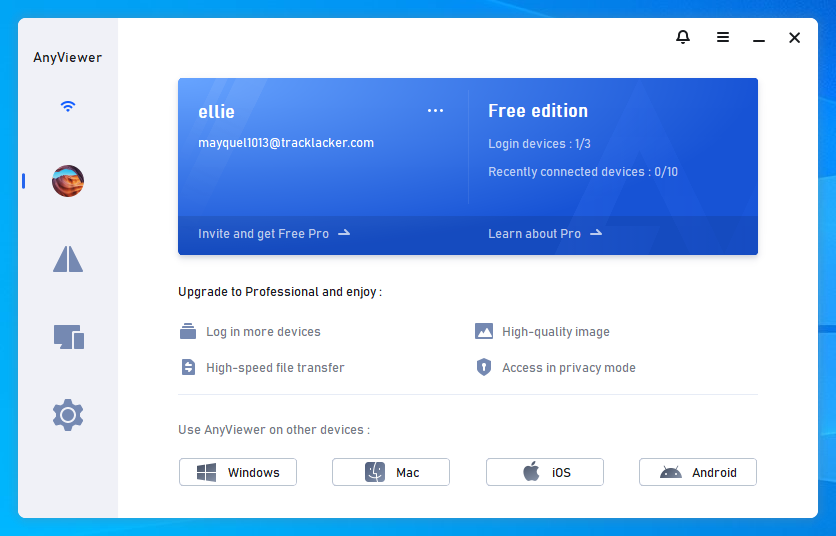 Step 5. Log in to the same AnyViewer account on the two devices, then click Remote control to achieve unattended remote access.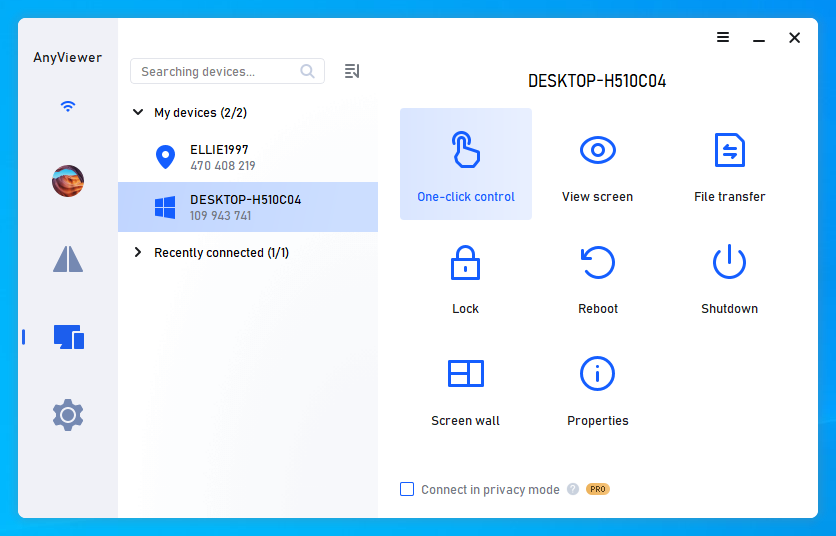 Then you can follow the same steps to start the second remote session, third remote session, fourth remote session...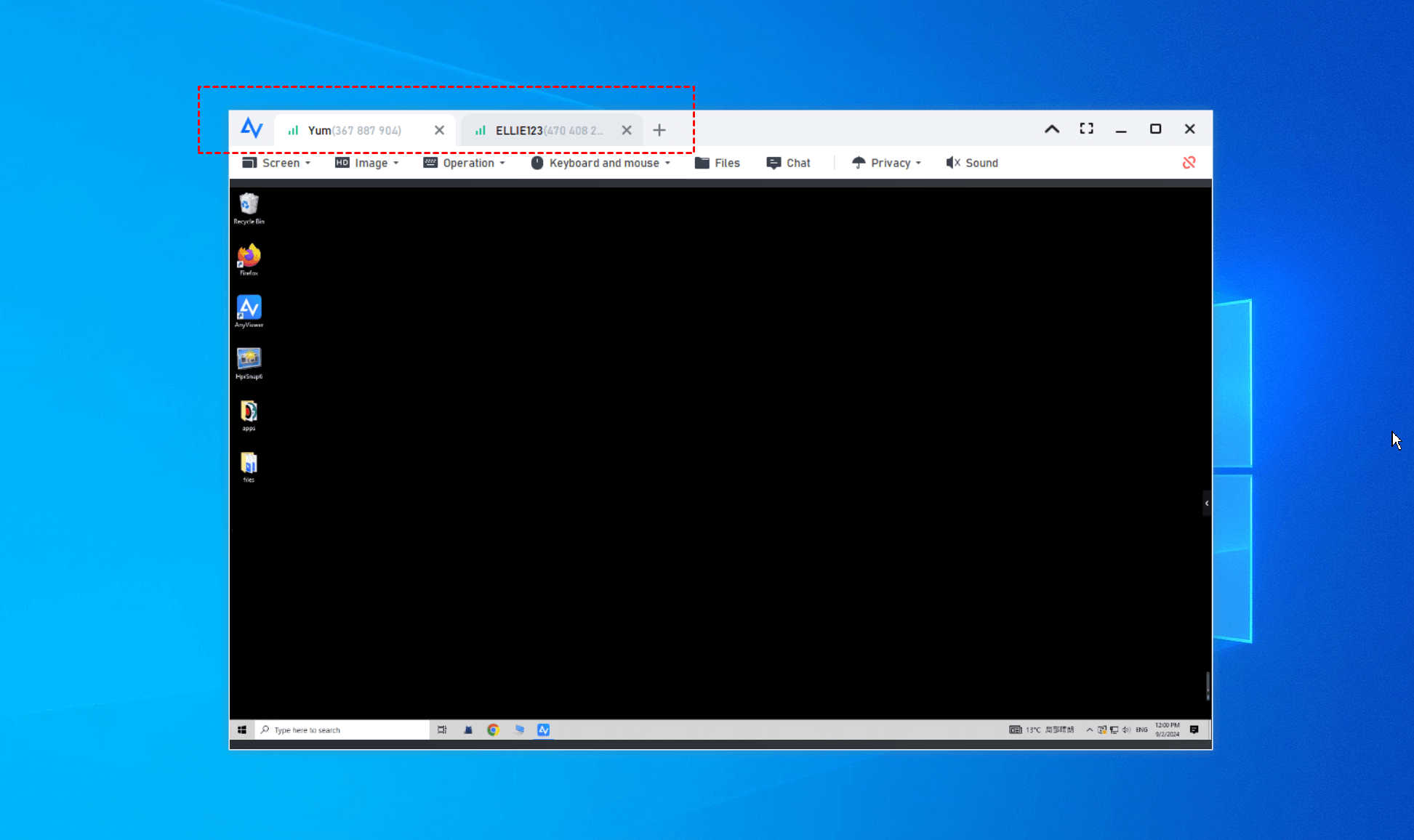 Note: If you want to start two more remote sessions, you need to upgrade your account to Professional or Enterprise edition, otherwise, you can only start two remote sessions.