Why is my Chrome Remote Desktop lagging?
"I've been using Chrome Remote Desktop for a long time and have been quite pleased with it. But sometimes it just wouldn't work as expected. It would connect with no problems but then it would lag and stutter and most often, freeze for quite a while. Each click takes roughly a second to register, making it virtually useless. Why is it so slow? Is there any way that I can use to speed up my Chrome Remote Desktop?"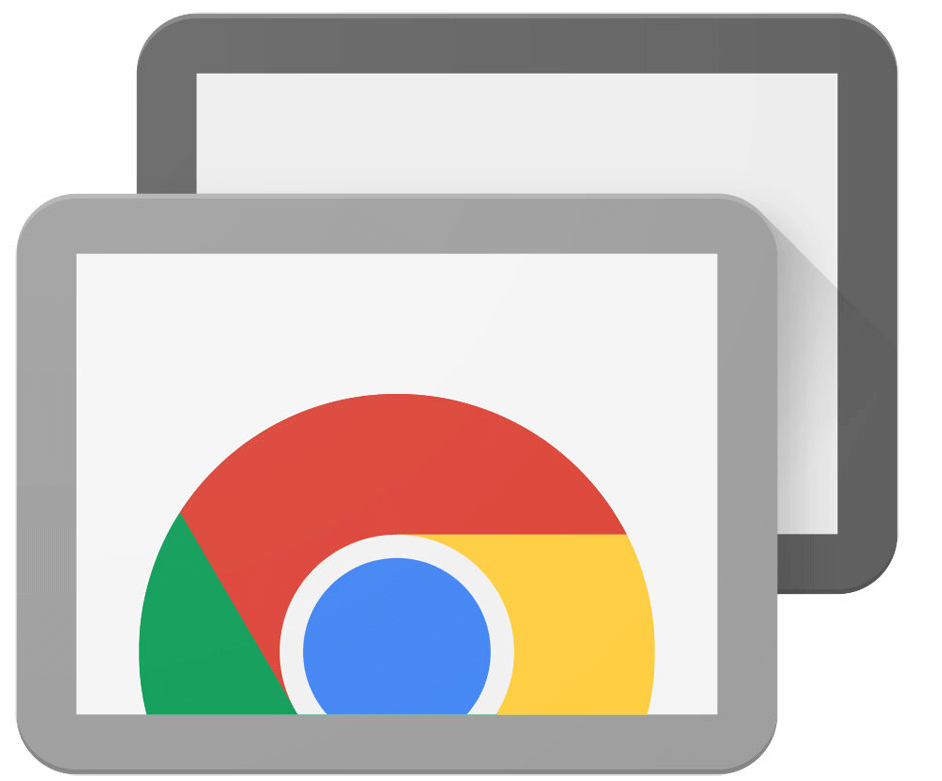 Chrome Remote Desktop lags: Fix it with three tested ways
The reasons why Chrome Remote Desktop is running slow when it connects to another computer cannot be different. In some cases, it is due to your internet connection. And if your CPU is busing in doing something else, like running a simulation of some sort, it can cause Chrome Remote Desktop to run slow. To realize how to fix Chrome Remote Desktop lagging issue, keep reading.
Way 1. Check internet connection
If your device is in a WiFi network, then your device may react slower. In such circumstances, you can open other programs to see their reaction speed; then it will be clear if there's something wrong with your internet connection.
Way 2. Set remote desktop executable higher on a priority list
Namely, it takes some computing to compress video before it's sent over the network. To speed up Chrome Remote Desktop connection, you can set remote desktops executable higher on a priority list.
Press Ctrl + Shift + Esc to open Task Manager. Go to the Details tab and set priorities of remoting_host.exe to High. Then you can restart Chrome Remote Desktop to see if the problem has been solved.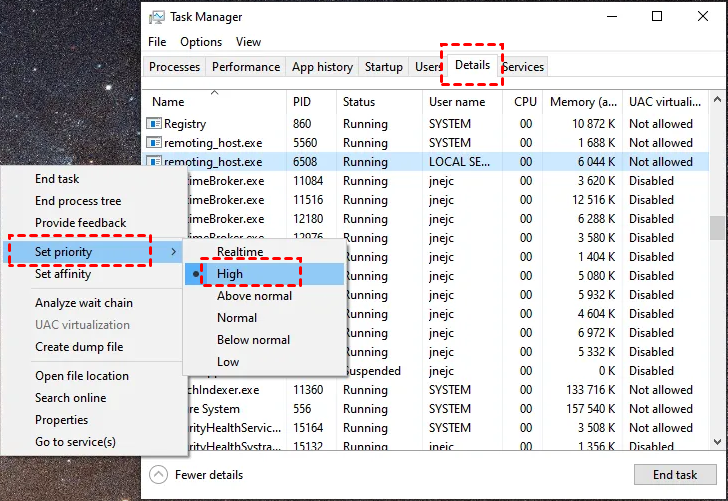 Way 3. Remove and reinstall CRD
Generally speaking, removing and then reinstalling Chrome Remote Desktop could help fix a lot of problems and it can be a Chrome Remote Desktop lag fix. Follow the steps below to get started.
Step 1. Expand Extensions in the upper-right corner of the Chrome browser and click Manage extensions below.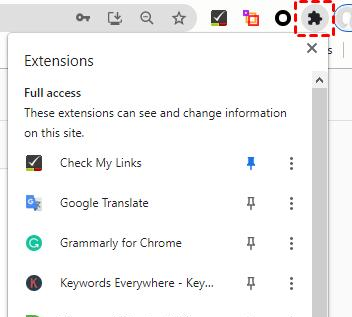 Step 2. In the main interface of Extensions, find Chrome Remote Desktop and click Remove.
Step 3. In the pop-up window, click Remove to confirm your removal.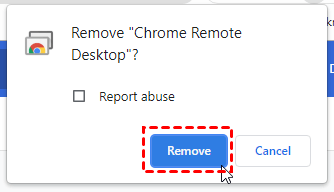 Step 4. Open the Chrome Remote Desktop download page. Click Remote Access first and then click the blue download button.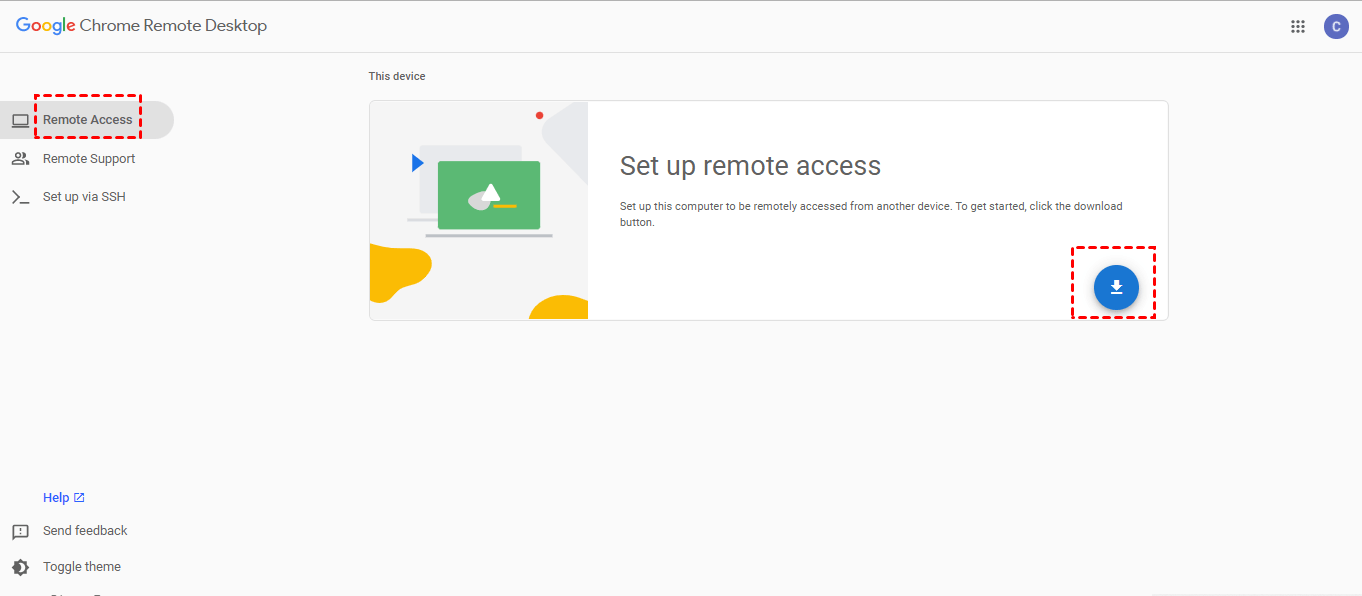 Step 5. After automatically jumping to the chrome web store, click Add to Chrome to download Chrome Remote Desktop.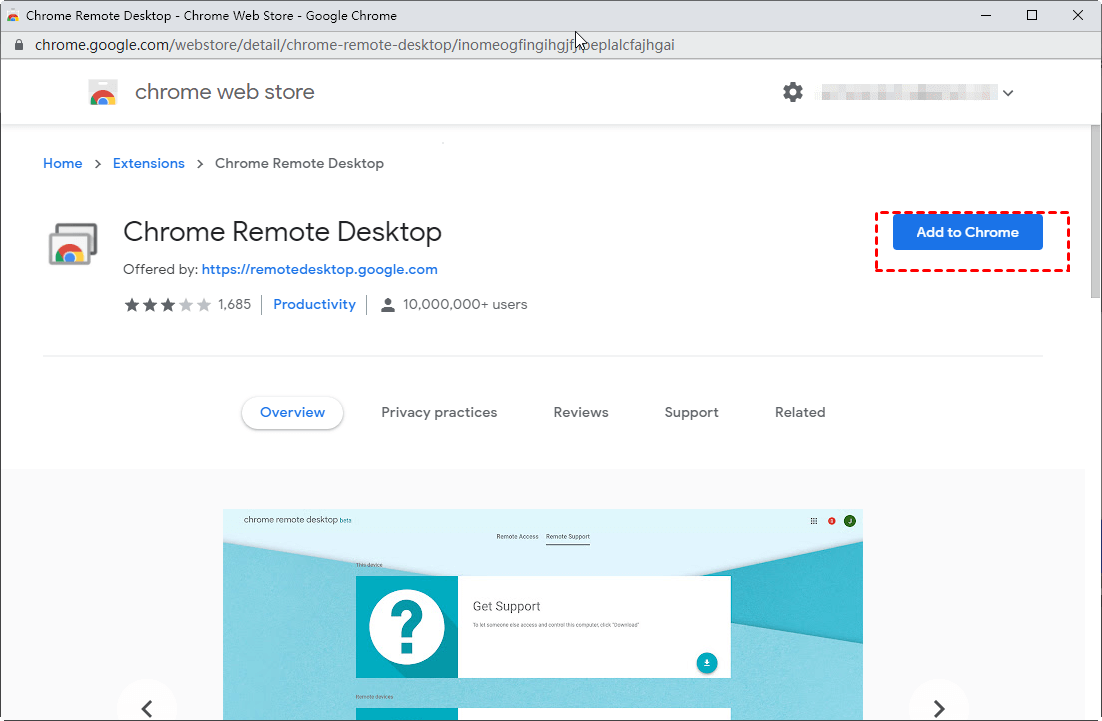 Step 6. Click Add extension to confirm the installation.
Step 7. Enter the name you want.

Step 8. Enter a PIN code you like and then click Start to finish the re-installation of Chrome Remote Desktop.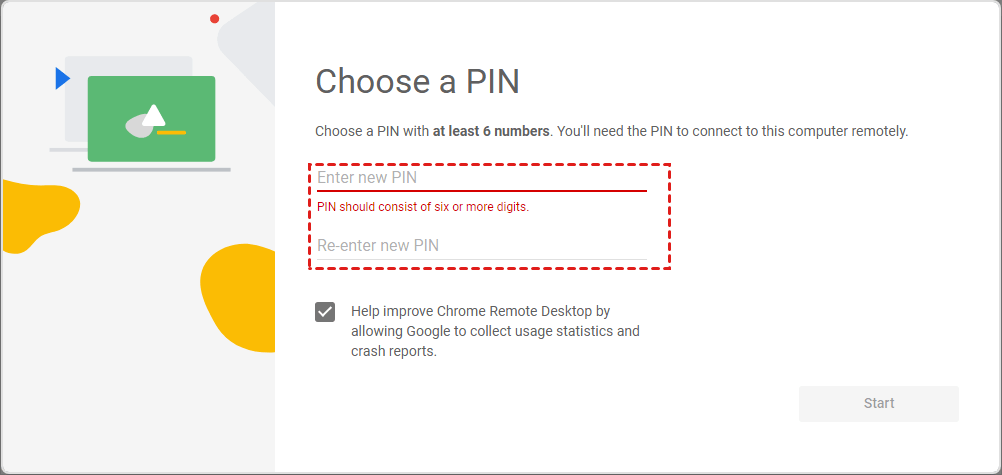 Fast remote control software without lag: AnyViewer
If the Chrome Remote Desktop lag problem still exists after trying the above two solutions, we suggest you choose another fast remote control software nearly without latency, AnyViewer. It is compatible with different versions of Windows and Windows Server. Here are some predominant features of AnyViewer:
It is developed by a strong technical team, providing you with a reliable and quick remote connection from one computer to another PC or more PCs without any breakdown.
It won't necessitate any changes to your computer's settings. You can begin remote access after both computers are connected to the Internet and running AnyViewer.
The recipient can block the mouse and keyboard of the controller, further improving the safety of the remote connection.
It offers you the easiest way to achieve unattended remote access.
Step 1. Download, install, and launch AnyViewer on both computers. To access a PC from Android/iOS, download AnyViewer mobile apps.
Step 2. Go to Log in, click Sign up and Fill in the signup information (If you already have signed up on its official website, you can log in directly).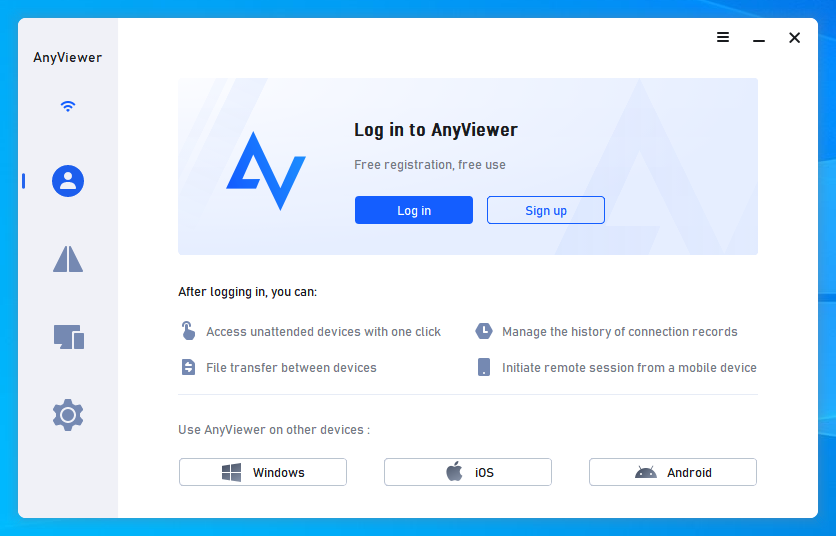 Step 3. Then you can see you successfully logged in to AnyViewer. Your device will automatically be assigned to the account you've logged in to, and you can see it on My devices list.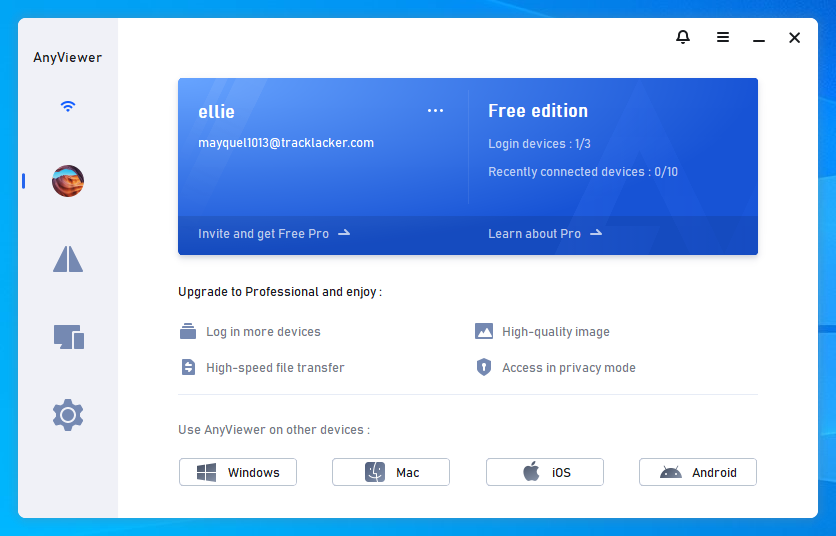 Step 4. Log in to the same AnyViewer account on the two devices; then go to Device and click the remote computer and you can achieve a direct connection by clicking One-click control.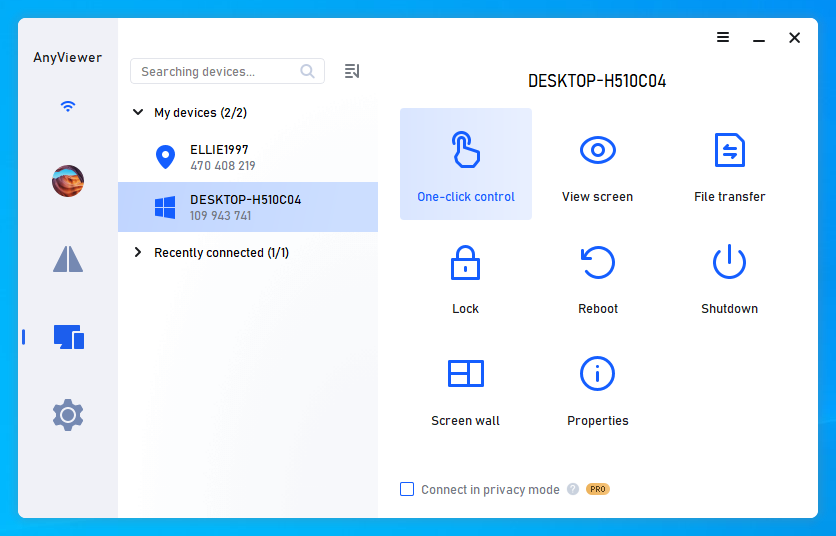 ✍ Note: You can also upgrade your account to a Professional or Enterprise plan to assign more devices for one-click control; and unlock advanced features, like connecting to another computer in privacy mode, high-quality image, etc.
Conclusion
How to fix the annoying Chrome Remote Desktop lag problem? In this post, we provide you with three solutions to fix this problem. If the problem still exists, you can try the fast remote control software without lag, AnyViewer. It is a great alternative to Chrome Remote Desktop.