Why is my Chrome Remote Desktop so laggy?
I've been using Chrome Remote Desktop for a long time and have been quite pleased with it. But sometimes it just wouldn't work as expected. It would connect with no problems but then it would lag and stutter and most often, freeze for quite a while. Each click takes roughly a second to register, making it virtually useless. Why is it so slow? Is there any way that I can use to speed up my Chrome Remote Desktop?"
-Question from Reddit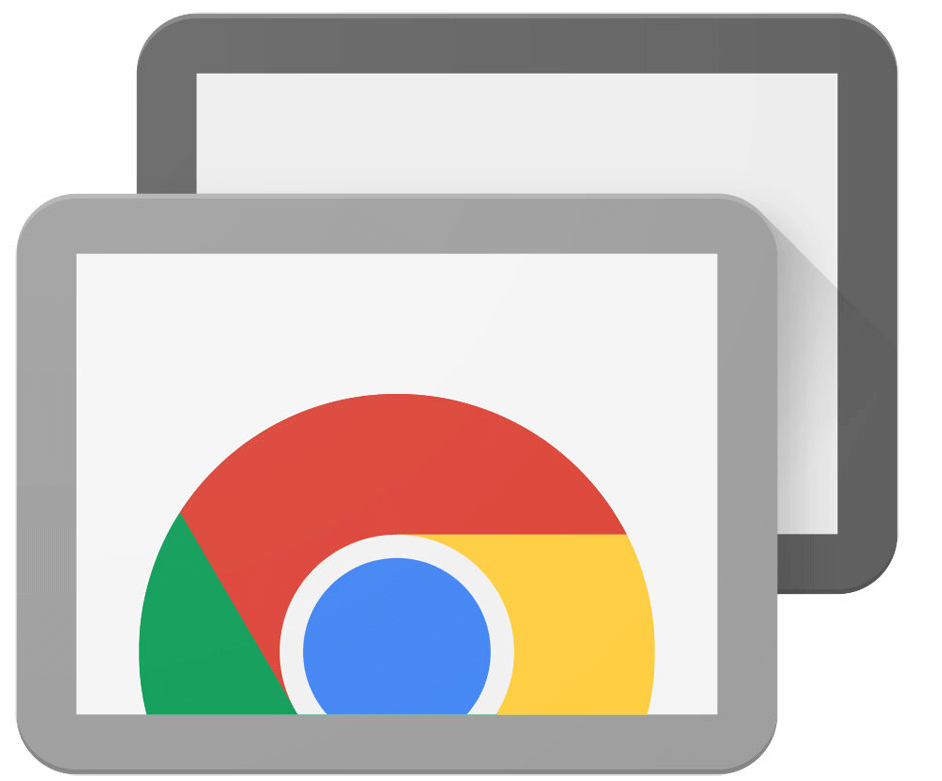 How to fix Chrome Remote Desktop lags [5 solutions]
Various factors can contribute to Chrome Remote Desktop lag when remotely accessing another computer. To address this concern, consider the five solutions listed below, each of which has the potential to assist you in resolving this issue.
Way 1. Check internet connection
To tackle Chrome Remote Desktop lag, assess your internet connection's quality, especially if you're using Wi-Fi. Test by running other programs to identify any connectivity issues. Persistent slowness in Chrome Remote Desktop might be due to insufficient internet speed, often overlooked by Internet Service Providers (ISPs) who prioritize download speeds. For optimal remote desktop use, strive for balanced download and upload speeds.
Way 2. Set remote desktop executable higher on a priority list
Namely, it takes some computing to compress video before it's sent over the network. To speed up Chrome Remote Desktop connection, you can set remote desktops executable higher on a priority list.
Press Ctrl + Shift + Esc to open Task Manager. Go to the Details tab and set priorities of remoting_host.exe to High. Then you can restart Chrome Remote Desktop to see if the problem has been solved.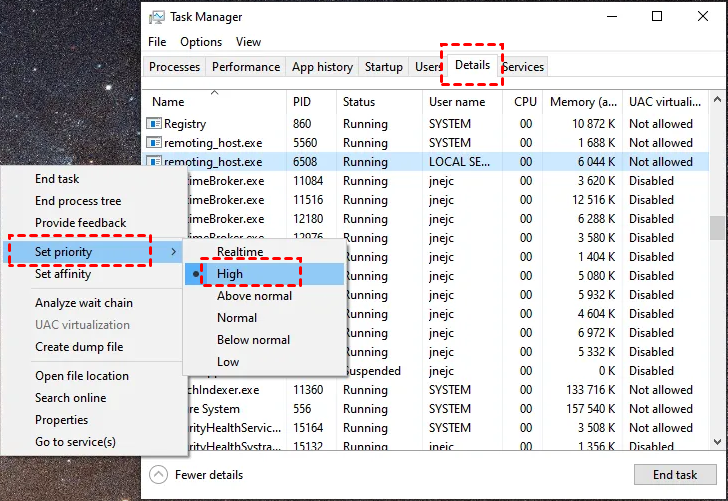 Way 3. Remove and reinstall CRD
Generally speaking, removing and then reinstalling Chrome Remote Desktop could help fix a lot of problems and it can be a Chrome Remote Desktop lag fix. Follow the steps below to get started.
Step 1. Expand Extensions in the upper-right corner of the Chrome browser and click Manage extensions below.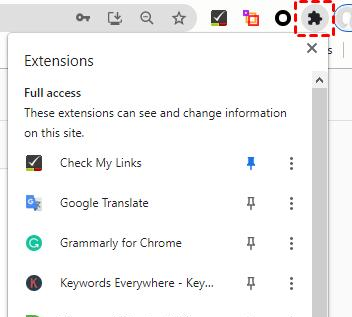 Step 2. In the main interface of Extensions, find Chrome Remote Desktop and click Remove.
Step 3. In the pop-up window, click Remove to confirm your removal.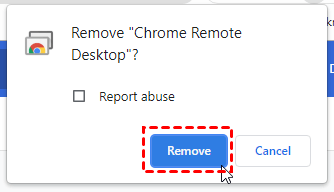 Step 4. Open the Chrome Remote Desktop download page. Follow the Chrome Remote Desktop tutorial to install the extension again.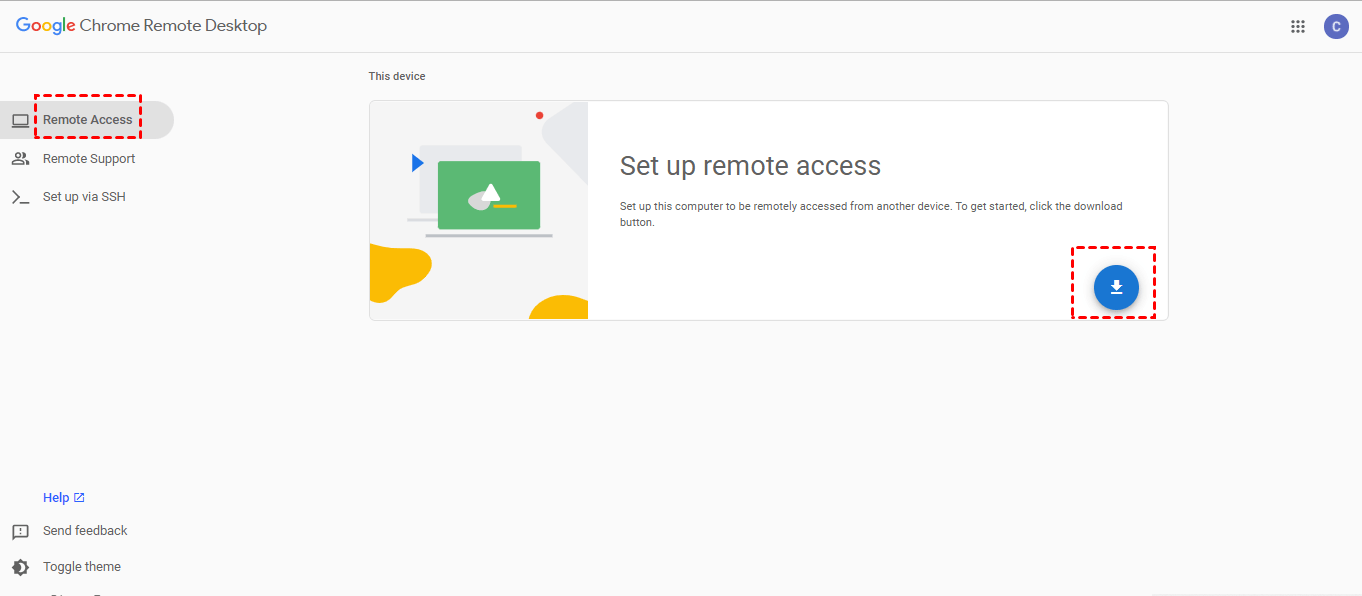 Way 4. Optimize font clarity in Chrome
In your pursuit of preventing lag and slowdowns in Chrome Remote Desktop, addressing font rendering issues during RDP usage is crucial. This is particularly relevant due to the potential graininess of fonts within the Google Chrome browser when accessed via Windows and RDP. Even if fonts appear satisfactory in other applications, discrepancies can arise here.
To guarantee the clarity and aesthetics of fonts, follow these steps:
Step 1. In the address bar of your Chrome browser, input the following command:
chrome://flags/#disable-accelerated-2d-canvas
Step 2. Proceed to disable the "Accelerated 2D canvas" option, and subsequently relaunch Chrome. This adjustment will also enhance text clarity.
Step 3. Enter the command below in Chrome's address bar to enable pixel canvas recording:
chrome://flags/#enable-pixel-canvas-recording
Step 4. Finally, restart Chrome to achieve clearer fonts, effectively enhancing your overall experience.
Way 5. Adjust computer resolution
If you are figuring out how to speed up Chrome Remote Desktop, lowering the computer resolution can help. It must be lowered on both devices in order to achieve a speedier internet connection. Doing this will consume less data and result in a faster Chrome Remote Desktop connection.
Bonus tip: AnyViewer - Fast remote control software without lag
If the Chrome Remote Desktop lag problem still exists after trying the above two solutions, we suggest you choose the free yet fast and stable remote control software nearly without latency, AnyViewer. It is compatible with Windows, iOS, and Android.
Besides, AnyViewer is rich with features. Here are some predominant features of AnyViewer:
Unattended remote access: AnyViewer lets authorized users or admins control computers or networks remotely without being physically present.
Effortless file transfer: AnyViewer makes it easy to move files between your devices, ensuring convenient access to important documents.
Smooth multi-Session handling: Managing multiple remote sessions becomes a breeze with AnyViewer's user-friendly interface, boosting productivity.
Seamless multi-monitor support: AnyViewer seamlessly adapts to multi-monitor setups, allowing smooth switching between single and multi-monitor displays.
Easy remote management: With AnyViewer, you can remotely lock, reboot, or shut down computers with a click, simplifying troubleshooting and control.
Step 1. Download, install, and launch AnyViewer on both computers. To access a PC from Android/iOS, download AnyViewer mobile apps.
Step 2. Go to Log in, click Sign up and Fill in the signup information (If you already have signed up on its official website, you can log in directly).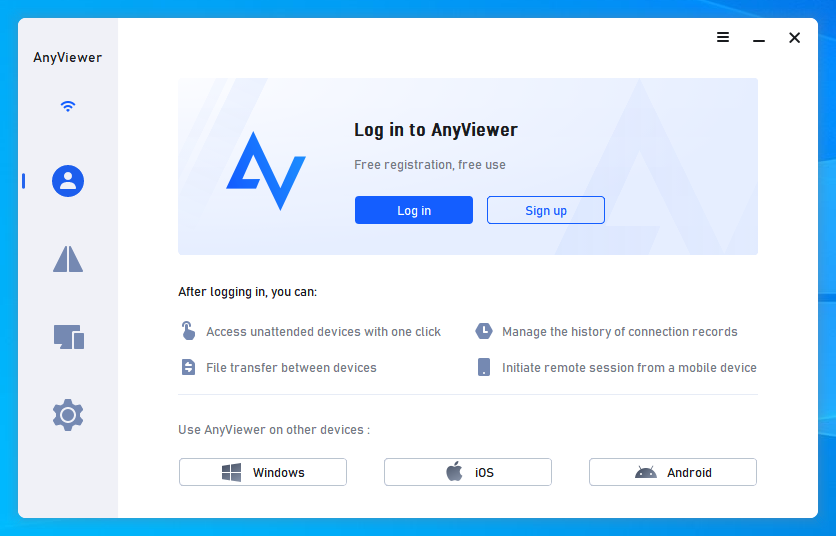 Step 3. Then you can see you successfully logged in to AnyViewer. Your device will automatically be assigned to the account you've logged in to, and you can see it on My devices list.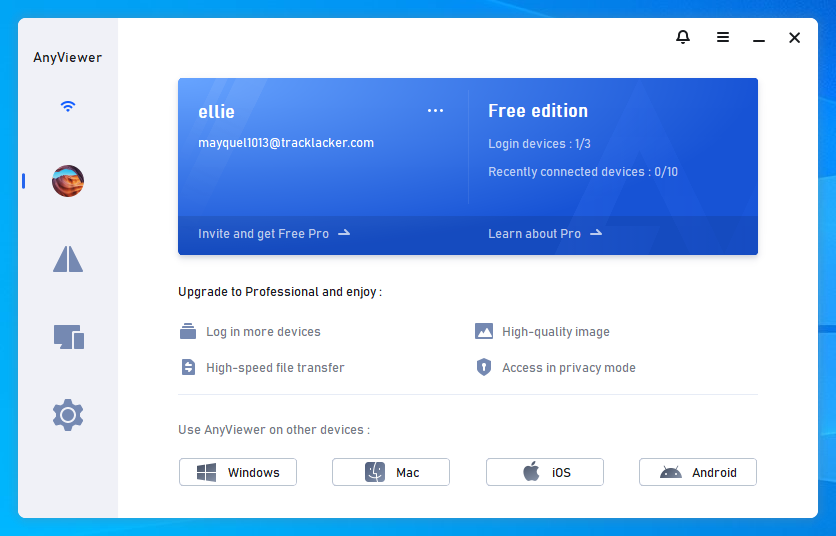 Step 4. Log in to the same AnyViewer account on the two devices; then go to Device and click the remote computer and you can achieve a direct connection by clicking One-click control.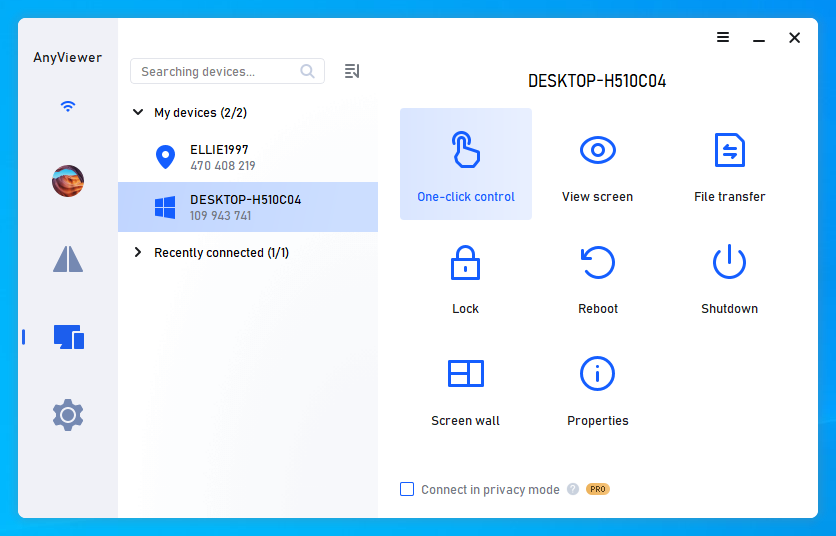 ★Tips: You can also upgrade your account to a Professional or Enterprise plan to enjoy more rights:

Assign more devices for one-click control.
Faster file transfer speed.
Connect to another computer in privacy mode.
High-quality image.
...
Conclusion
How to fix the annoying Chrome Remote Desktop lag problem? In this post, we provide you with five solutions to fix this problem. If the problem still exists, you can try the fast remote control software without lag, AnyViewer. It is a great alternative to Chrome Remote Desktop.