Chrome Remote Desktop error: "Some required components missing"
"When I tried to connect remotely to my work PC using Chrome Remote Desktop, it kept telling me that I had 'Some required components missing' and that I needed to make sure I was running the most recent version of Chrome on my computer. I've been having this issue for a few days and have read hundreds of articles online with no solution. Any ideas how this could be fixed?"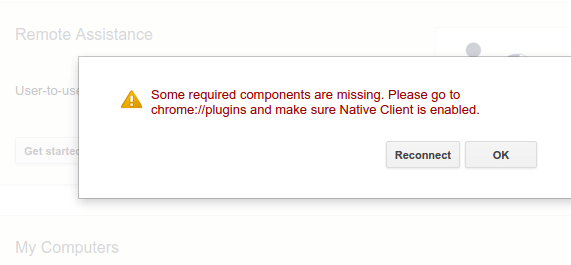 Two methods to fix Chrome Remote Desktop components missing
Here in this post, we sort out two methods tested by users to help you fix Chrome Remote Desktop components missing error when remotely controlling another computer via Chrome Remote Desktop.
Method 1. Update Chrome components
The first method is to update Chrome components. This method has been tested by many users on Reddit as useful. Just type in "chrome://components" in the address bar and then press Enter to open the page. Then update everything one by one, it should fix the problem. After the update, please remember to restart your Chrome browser.
Method 2. Remove and reinstall Chrome Remote Desktop
It has also been confirmed by many users that removing and reinstalling Chrome Remote Desktop could help fix Chrome Remote Desktop components missing error.
Step 1. Expand Extensions in the upper-right corner of the Chrome browser and click Manage extensions below.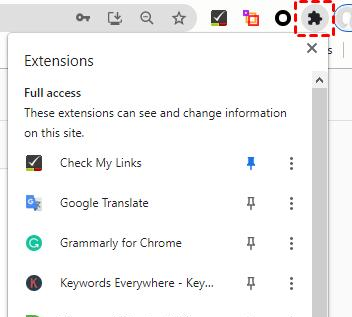 Step 2. In the main interface of Extensions, find Chrome Remote Desktop and click Remove.
Step 3. In the pop-up window, click Remove to confirm your removal.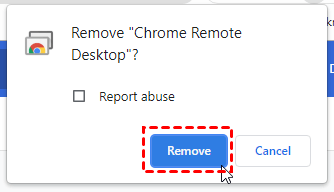 Step 4. Open Chrome Remote Desktop download page. Click Remote Access first and then click the blue download button. The next steps on how to set up and use Chrome Remote Desktop will be omitted here.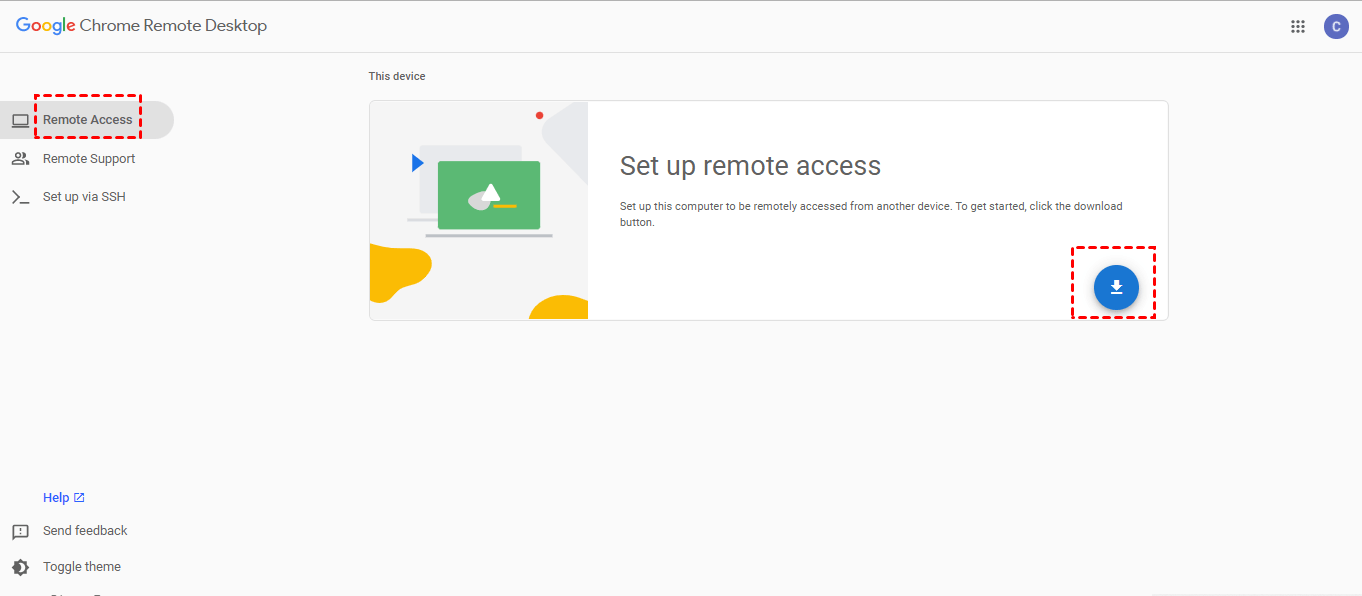 Best Chrome Remote Desktop alternative: AnyViewer
Just as Chrome Remote Desktop, AnyViewer is also a free and easy remote desktop software. What's different is that AnyViewer is designed especially for Windows. It supports multiple Windows versions. It is also worth mentioning that AnyViewer provides you with unattended remote access.
Comparison between Chrome Remote Desktop and AnyViewer
Multi-session. AnyViewer supports 2 concurrent remote desktop sessions, while Chrome Remote Desktop only allows 1 remote connection at a time.
Built-in chat. AnyViewer supports built-in text chat, while this key feature of a great remote desktop application is absent in Chrome Remote Desktop.
Ability to reconnect after reboot. AnyViewer allows you to reconnect to the remote machine after reboot if you have enabled AnyViewer to start with the computer, while Chrome Remote Desktop doesn't allow you to reconnect to the remote computer after reboot.
Preparation work:
Connect the client computer (the controller computer) and the host computer (the controlled computer) to the Internet.
Download and install AnyViewer on the client computer and the host computer respectively.
Step 1. Launch AnyViewer on both computers. Go to Log in, and then click Sign up. (If you already have signed up on its official website, you can log in directly.)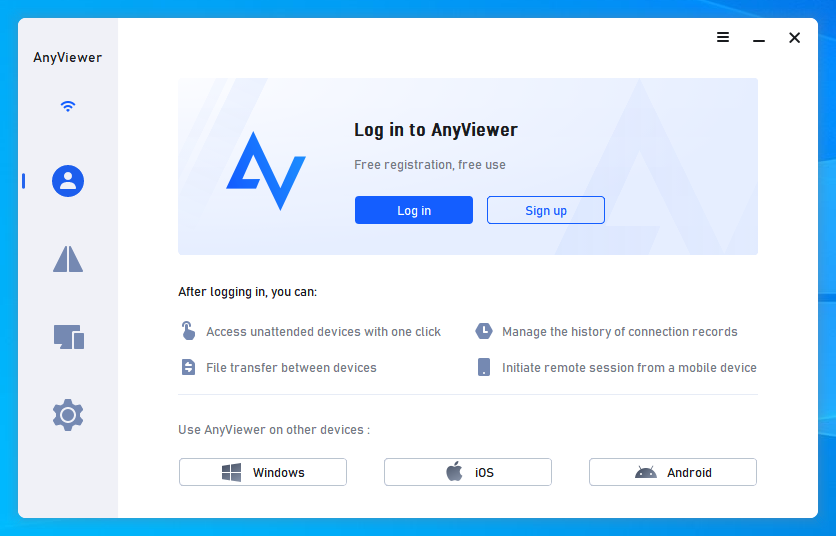 Step 2. Fill in the signup information.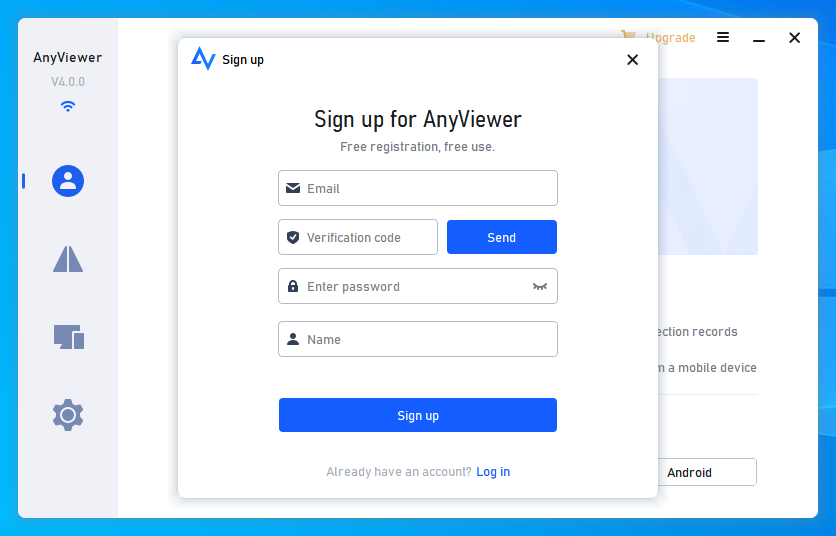 Step 3. Then you can see you successfully logged in to AnyViewer. Your device will automatically be assigned to the account you've logged in to.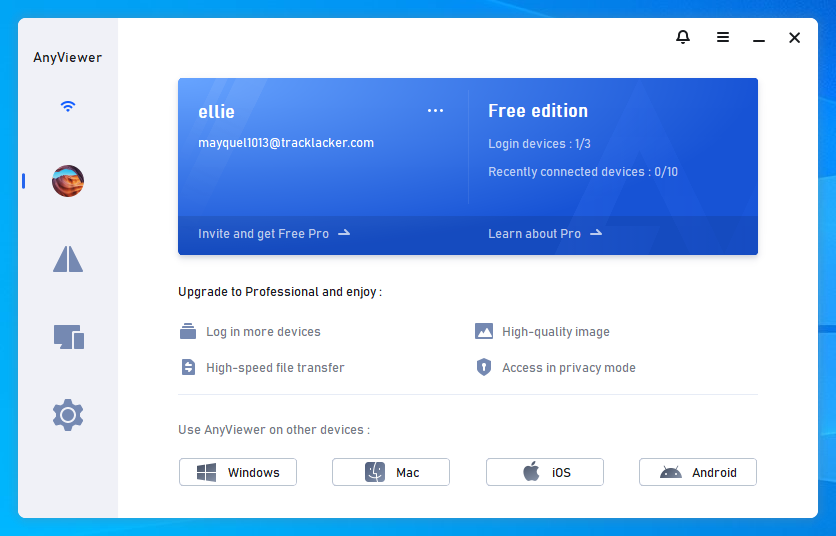 Step 4. Log in to the same AnyViewer account on the two devices, then click One-click control to achieve unattended remote access.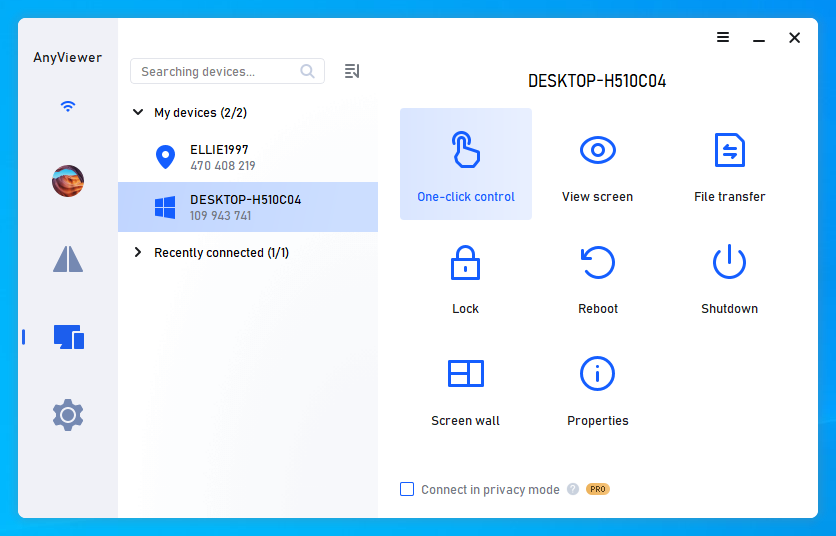 Notes:✎...

You can upgrade your account to a Professional or Enterprise plan. Then you'll have the following rights:

Assign more devices to achieve unattended remote access to more devices.
Connect to another computer in privacy mode, which means you can black the screen and block the mouse and keyboard of the remote computer.
Transfer files at a faster speed. Transfer speed for a free account is 500 KB/s, and for a paid account is up to 10 MB/s.
Conclusion
This post primarily provides you with two options on how to fix Chrome Remote Desktop components missing error. If you still can't fix it after trying the two methods, you are recommended to use the best Chrome Remote Desktop alternative AnyViewer.