What causes Chrome Remote Desktop timeout?
If you let others remote control your computer via Chrome Remote Desktop, they'll have full access to your apps, files, emails, and documents. However, in the process, you will be asked to confirm that you want to continue to share your computer every 30 minutes, or they will face Google Chrome Remote Desktop timeout problem.
This normal timeout appears because of security concerns. When you let someone else share your computer, you may notice that the access code that they use to control your computer expires in 5 minutes. Thus, to make sure the safety of your computer and everything on your computer, you need to confirm the connection after a period of time to avoid connection timeout.
How to fix Chrome Remote Desktop timeout problem?
Then how to set chrome remote desktop never timeout? Chrome Remote Desktop also provides you with a permanent way to access another computer. The detailed steps are listed as follows. Just note that you've already downloaded Google browser and added the extension on both computers.
Step 1. On the host computer, turn on remote access.
Step 2. Enter a name for your computer and then click Next.

Step 3. Choose a PIN with at least 6 numbers, and then enter it twice to start the program.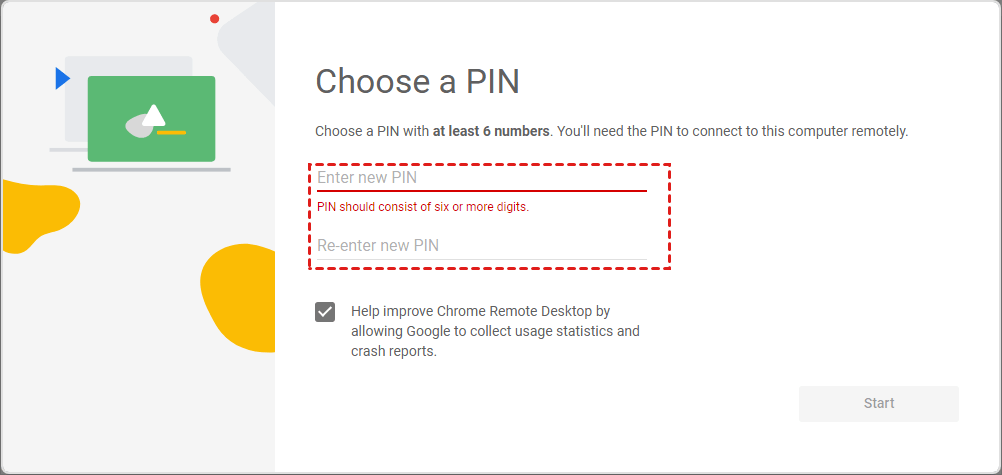 Until now, you've already created a permanent access code. Then you need to tell your PIN to whoever wants to access your computer. Then they enter the PIN required to access your computer to achieve connection without timeout. The detailed steps are as follow:
Step 1. On the client computer, open the Chrome browser and navigate here. Then log in to the same Google account. Once logged in, you can see the available computers.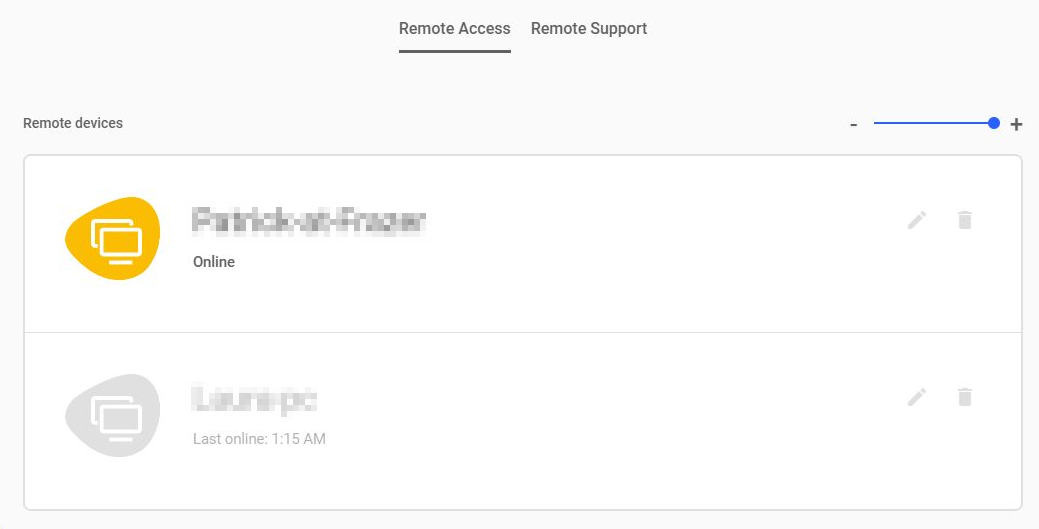 Step 2. Click on the computer set up previously, and enter its PIN. Then you could start your remote control.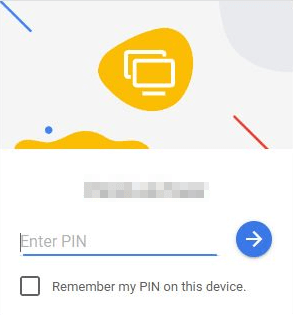 Chrome Remote Desktop is popular for its convenience, but its shortcomings are also obvious. In addition to the timeout problem mentioned above, Chrome browser and the same Google account are required for both computers. If you're tired of all these problems with Chrome Remote Desktop, you may need a remote access alternative.  
Best free Chrome Remote Desktop alternative: AnyViewer
AnyViewer is a free remote access solution that allows you to remotely access computers located anywhere. It is the best Chrome Remote Desktop alternative for the following reasons:
It is easy to set up. you only need two steps to prepare your AnyViewer for remote control. No more tedious setup process anymore.
You don't need an account to start your remote control. All you need to do is to download AnyViewer, then you'll get an automatically generated device ID as the connection prerequisite.
After confirming that AnyViewer is downloaded on both the client computer and the host computer, you need to set it up:
Step 1. Install and run AnyViewer on the PC you want to connect to. Remember the device ID on the interface.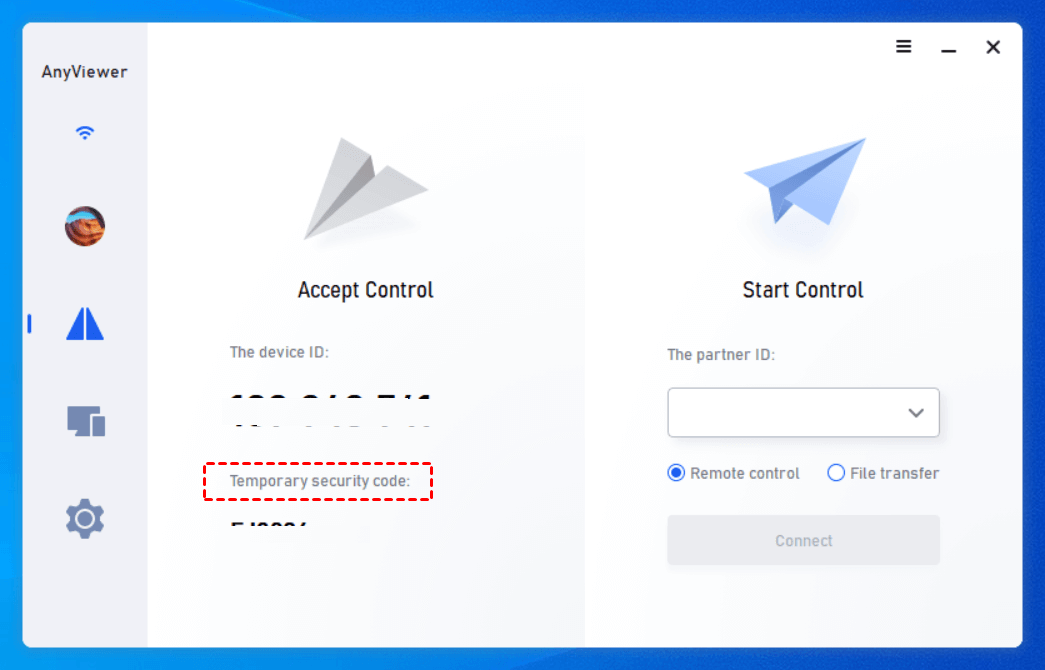 Step 2. Then select Settings > Recipient. Tick the third option. Then set a security code in the box.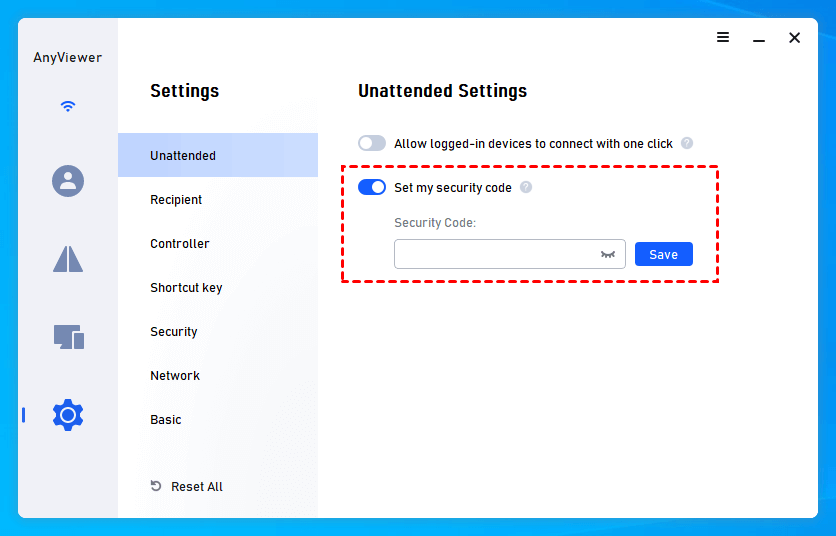 You could also use the automatically generated temporary security code to complete direct connection. Note that the temporary security code changes if you restart AnyViewr.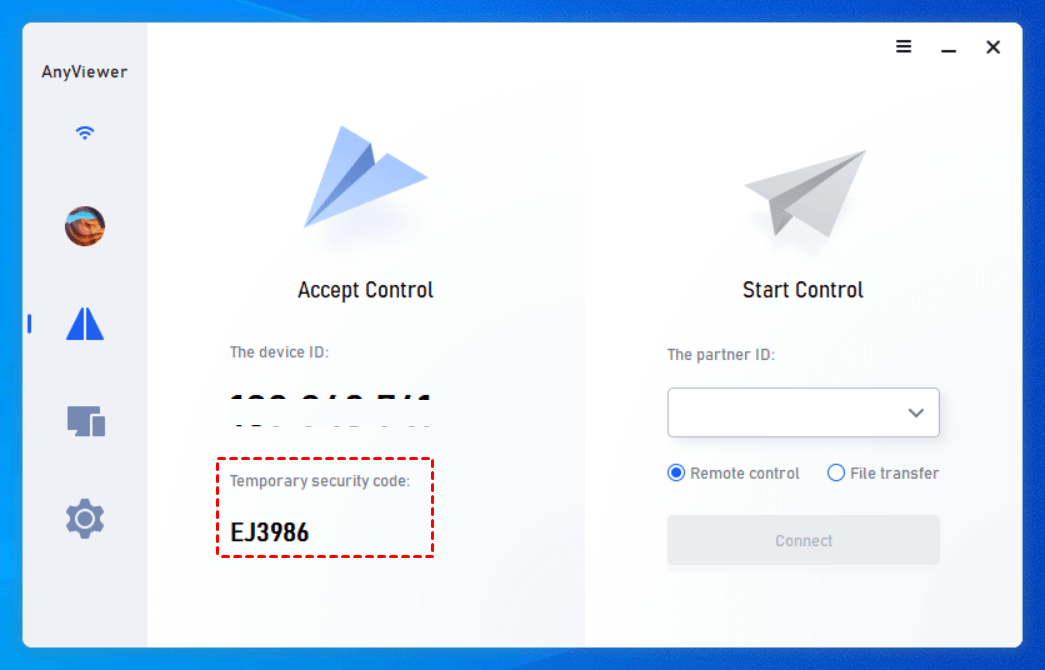 Until now, you've finished the setup process. If you are trying to remote access another computer, here's what you need to do:
Step 1. Input the device ID of the computer you want to connect to in the box. Then click Connect.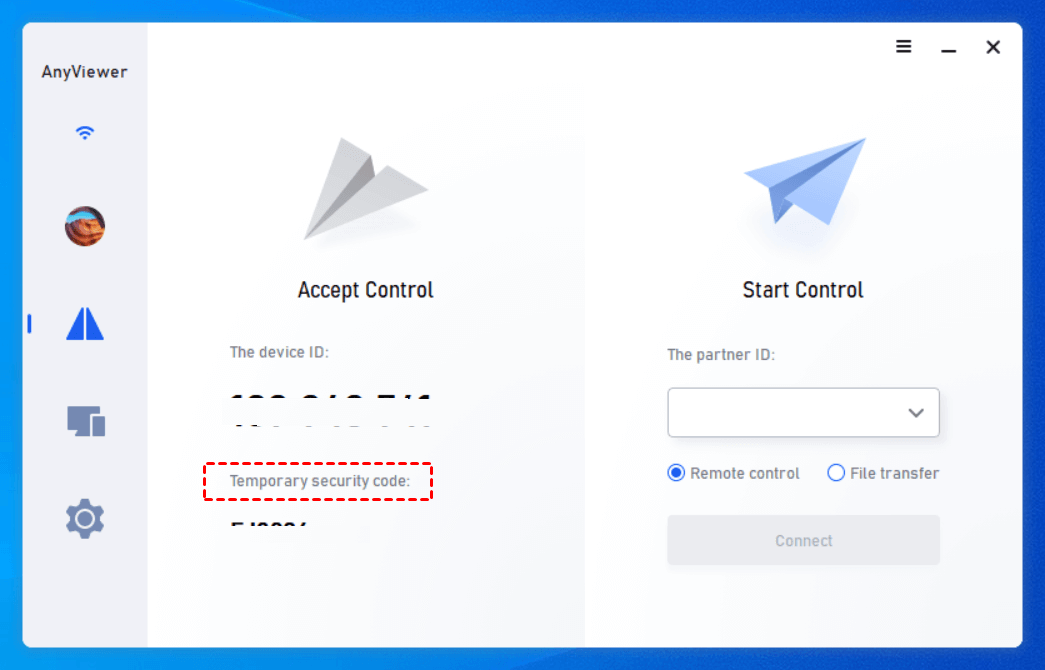 Step 2. Click Send a control request to your partner in the pop-up window.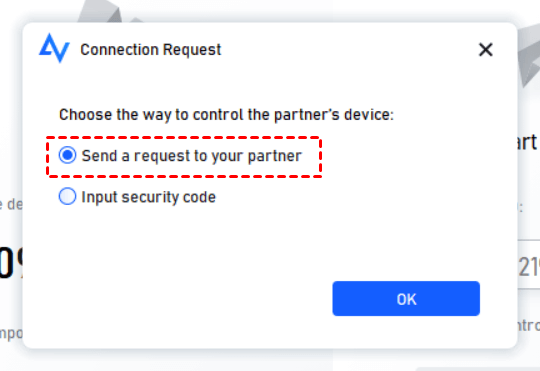 Step 3. The recipient will receive a pop-up request to control his computer. He needs to click Allow on the pop-up window to allow you to control it.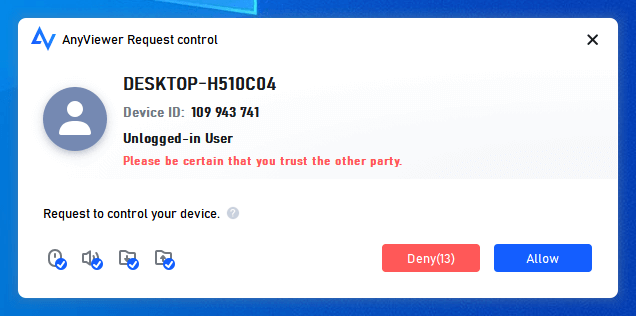 There's also another way to allow you to achieve direct remote access if you know the security code of the host computer. Click Input security code. The code you input could either be a permanent security code that the recipient set before or an automatically-generated temporary security code.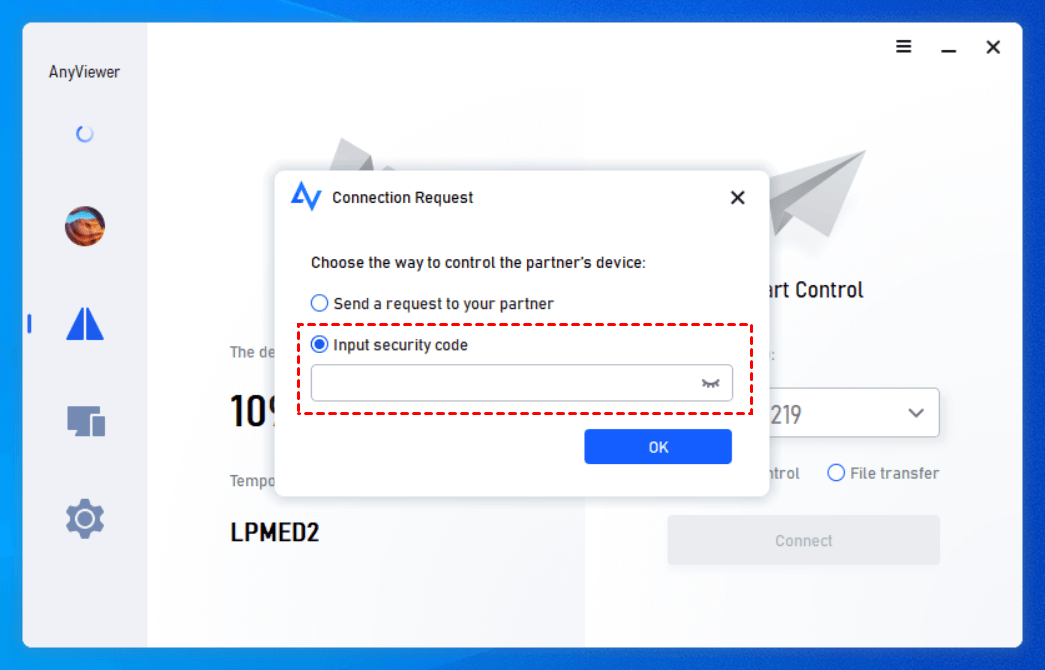 In conclusion, if you've encountered Chrome Remote Desktop timeout problem, you could try to achieve permanent access through PIN code, or you could just choose a simple and simple alternative, AnyViewer.