Chrome Remote Desktop setup won't complete: An unknown error has occurred
Have you ever tried to set up Chrome Remote Desktop, only to hit a frustrating roadblock? It happens when you're picking a PIN for the first time and suddenly, bam! An error message appears out of nowhere, saying "An Unknown Error has Occurred." Someone on Reddit faced this exact issue and asked if there was a way to find logs that could help unravel this mystery and fix the problem. Any ideas?
How to fix Chrome Remote Desktop "An unknown error has occurred" [5 solutions]
Below are five possible solutions to fix Chrome Remote Desktop "An unknown error has occurred" error.
Solution 1. Verify Your Internet Connection
In order to share your computer or connect to another computer that has been shared with you, it's crucial for both devices to have an active internet connection. To ensure this, open a new tab in your Chrome browser and attempt to visit a website. If the page doesn't load, it's advisable to inspect your computer's network settings for any potential issues.
Solution 2. Reinstall the "Chrome Remote Desktop Host"
A potential remedy for resolving the perplexing "An Unknown Error has Occurred" on Chrome Remote Desktop is to undertake the reinstallation of the "Chrome Remote Desktop Host."
Step 1. Begin by holding down the Windows key and simultaneously pressing the R key to unveil the Run box. Then, input "control panel" and click OK.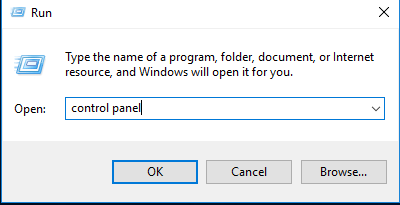 Step 2. Navigate to "Programs and Features" and proceed to double-click on "Chrome Remote Desktop Host" within the roster of installed applications. This action will initiate the uninstallation process.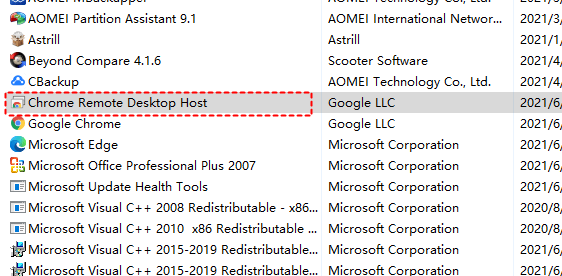 Step 3. Revisit https://remotedesktop.google.com and recommence the procedure from the outset. You can expect a smooth experience this time around.
Solution 3. Disable VPN or antivirus software
At times, the presence of third-party applications, such as VPNs or antivirus software, can lead to complications within Chrome Remote Desktop, resulting in the dreaded "An Unknown Error has Occurred" message on Remote Desktop Chrome. To address this, it's advisable to consider a temporary suspension of these applications in order to establish a seamless connection.
Solution 4. Dsiable Windows Firewall
In scenarios where Remote Support operates smoothly, yet the Chrome Remote Desktop host displays as "Offline," it's plausible that a firewall regulation linked to inbound encryption is hindering access. This very regulation could be the catalyst behind the confounding "An Unknown Error has Occurred" message that surfaces while attempting to introduce a PIN to activate your host.
Step 1. Initiate a search for "Windows Firewall" within the search box, and subsequently, open the application.
Step 2. Locate and click on the option labeled "Turn Windows Defender Firewall on or off".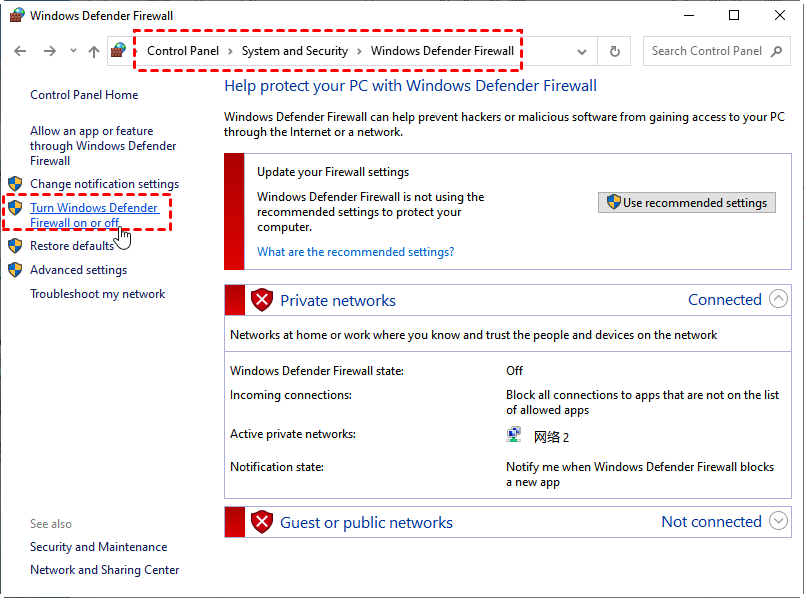 Step 3. Within this window, proceed to mark the checkboxes corresponding to "Turn off Windows Firewall" under both Private and Public networking settings.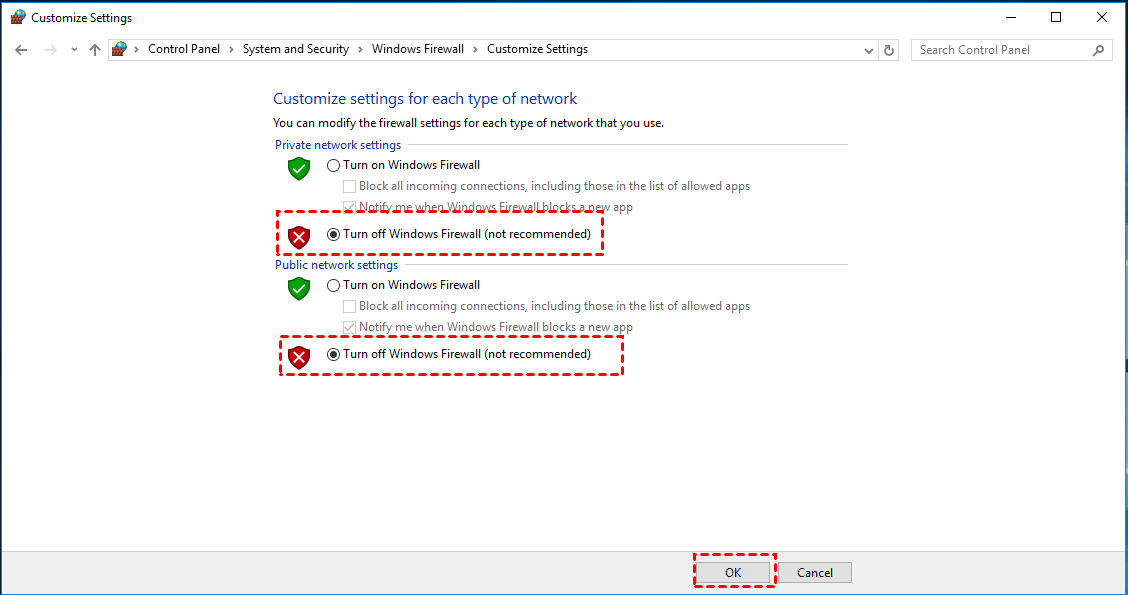 Solution 5. Try a Chrome Remote Desktop alternative
If your efforts with Chrome Remote Desktop have reached an impasse, it's worth considering a free Chrome Remote Desktop alternative. Enter AnyViewer, a commendable option in the realm of free remote desktop software compatible with Windows, iOS, and Android platforms. Notably, AnyViewer boasts distinct advantages that outshine those of Chrome Remote Desktop:
AnyViewer facilitates in-session text chat, a feature notably absent in Chrome Remote Desktop.
Simplified and intuitive file transfer mechanisms on AnyViewer set it apart from the file manipulation constraints of Chrome Remote Desktop.
Expect rapid and stable remote connections endowed with high-image quality via AnyViewer, a level of optimization that Chrome Remote Desktop might lack for resource-intensive tasks.
Step 1. AnyViewer on all targeted computers requiring linkage.
Step 2. Establish an AnyViewer account by registering or logging in if you possess one.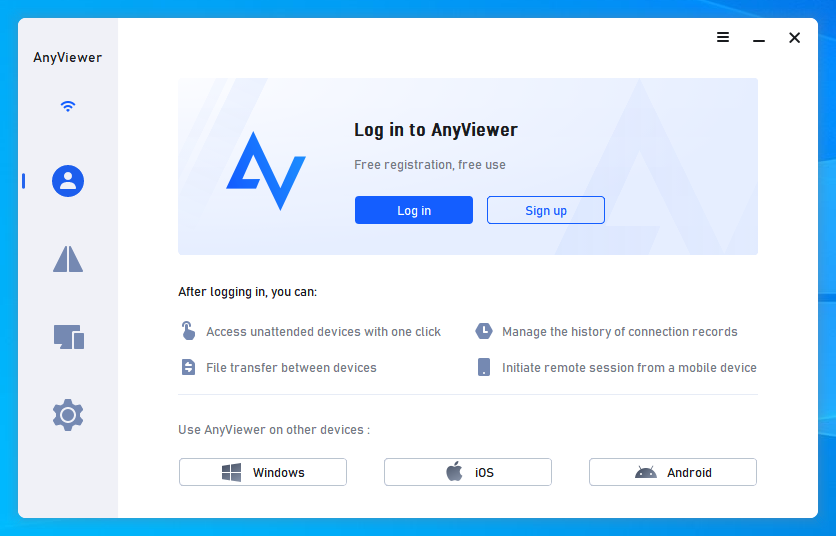 Step 3. Confirm a successful account login, thereby solidifying device associations.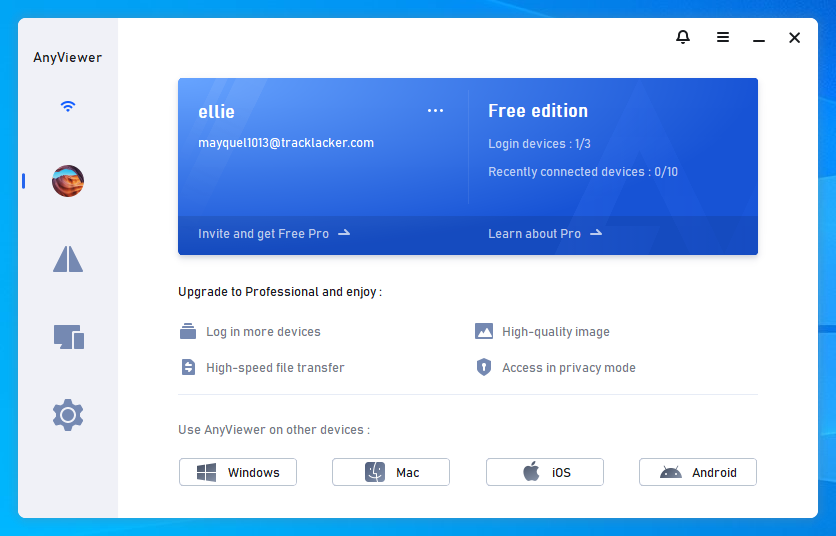 Step 4. Within the designated "Devices" section, pinpoint your desired remote computer for connection.
Step 5. Start the connection process by triggering "One-click control," effectively streamlining the establishment of a link between chosen devices.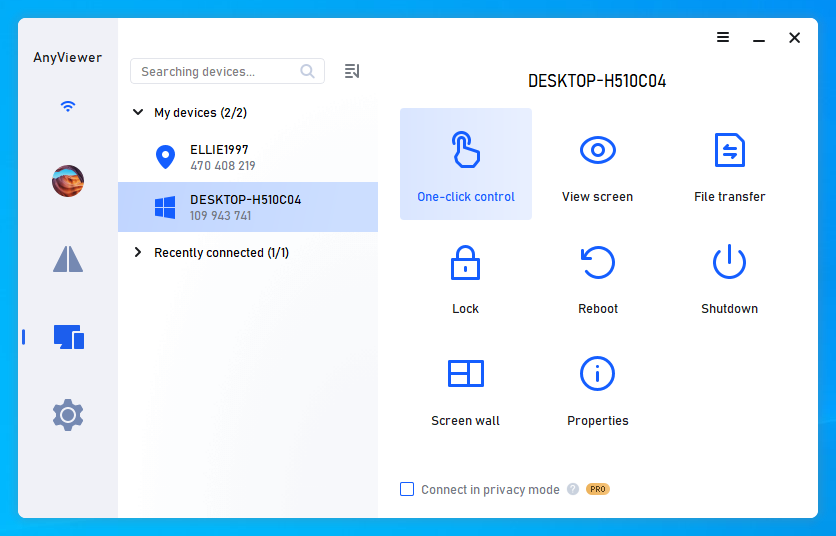 ★Tips:

For those seeking elevated capabilities, embracing a Professional or Enterprise plan within AnyViewer yields a plethora of invaluable advantages:

Significantly amplified allocations for unattended access device assignments.
Streamlined management of concurrent remote sessions, optimizing efficiency.
Experience accelerated file transfer speeds, expediting data interchange.
Revel in the inclusion of a privacy mode, reinforcing the security and confidentiality of connections.
... and much more.
The bottom line
Conquering the cryptic Chrome Remote Desktop"An Unknown Error Has Occurred" is within reach. Implement these five solutions, and consider the potential of AnyViewer as a versatile alternative, ultimately ensuring unimpeded remote access for your tasks and endeavors.