Does Microsoft Quick Assist have an unattended access function?
"I'm gonna use Microsoft Quick Assist to offer help to my family's PC. The issue is, my Mom and Dad are not good at operating PC so I don't want them taking time on entering code or allowing sharing. I'm wondering is it possible to use Windows 10 Quick Assist for unattended access? Thanks in advance."
Sorry, the answer is unavailable
I believe that many users may have ever wondered about the issue before. Because most of the child and the elder know little about computer. At this time, remote assistance of unattended access will be useful. However, we have to say the answer to the question is that Quick Assist doesn't have unattended access.
Microsoft Quick Assist allows someone to remotely connect to a user's device and then view its display, make annotations, or take full control. In this way, they can troubleshoot, diagnose technological issues, and provide instructions to users directly on their devices. But it requires the end-user to be at their computer and logged on and both PCs are having Internet.
Alternative to Quick Assist: Support unattended access
Although using Microsoft Quick Assist for unattended access seems impossible, we can resort to a free & professional alternative to Microsoft Quick Assist-- AnyViewer, which definitely can satisfy your needs to remotely assist a user for unattended access.
With AnyViewer, you can realize quick assistance for unattended access with one click if 2 PCs log into the same AnyViewer account. It's workable for multiple Windows versions, like Windows 11/10/8.1/8/7 and Windows Server 2022/2019/2016/2012 R2. The easy operation, fast connection speed and low latency can give you better feelings.
It's worth mentioning that you can also remotely assist unattended access from iOS devices, which makes remote assistance less limited and free.
Tick the blue button and follow me to operate.
Step 1. Download, install and launch AnyViewer on both computers. Go to Log in, and then click Sign up. (If you already have signed up on its official website, you can log in directly.)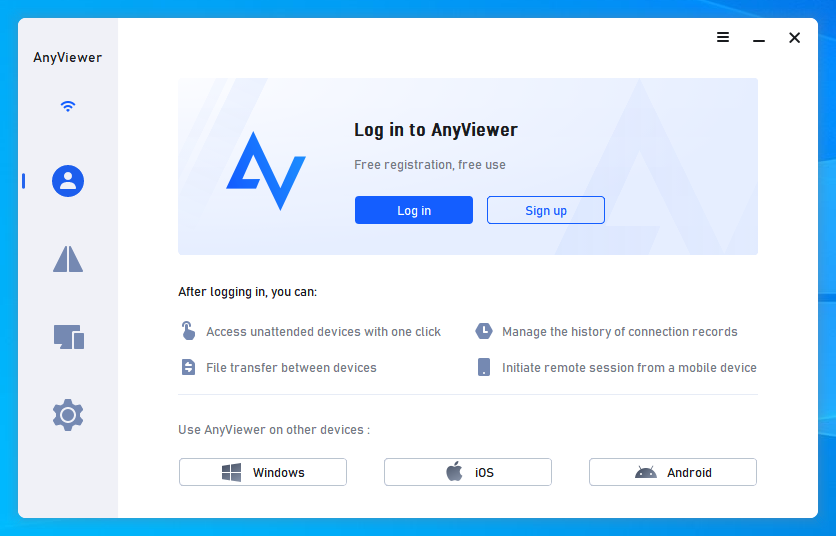 Step 2. Fill in the signup information.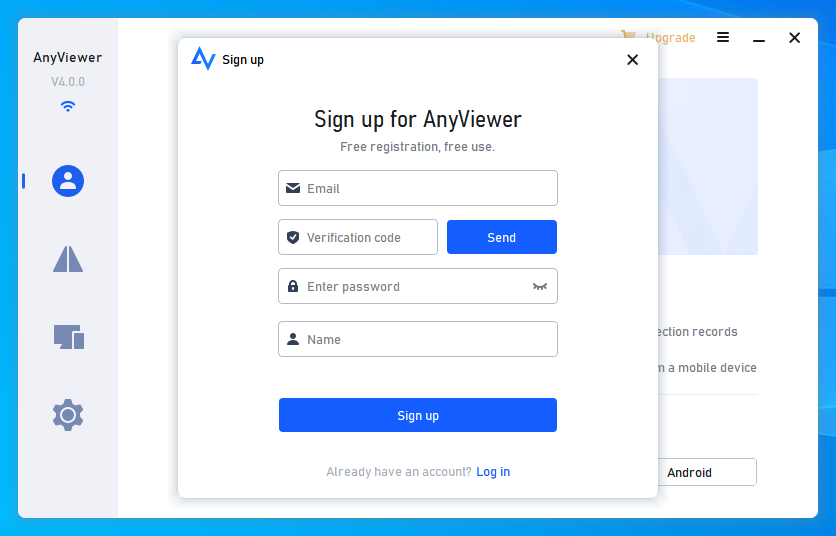 Step 3. Then you can see you successfully logged in to AnyViewer. Your device will automatically be assigned to the account you've logged in to.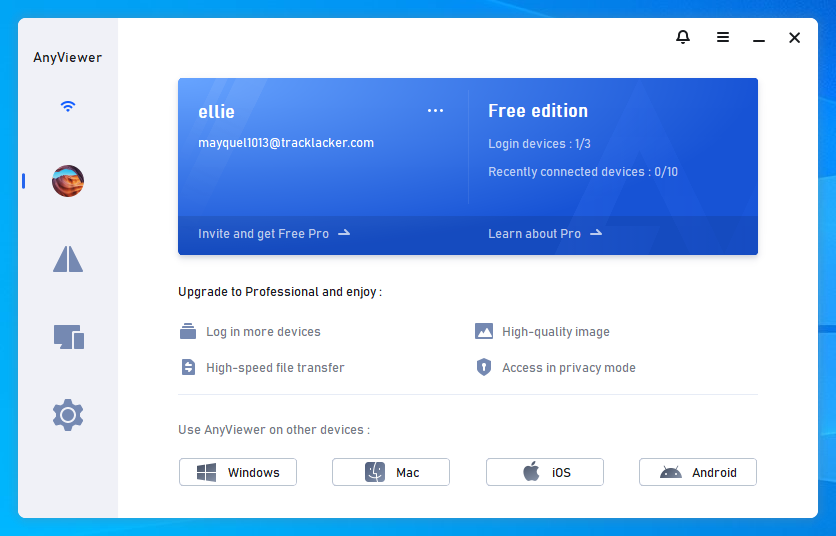 Step 4. Log in to the same AnyViewer account on the two devices, then you can achieve a direct connection by clicking One-click control.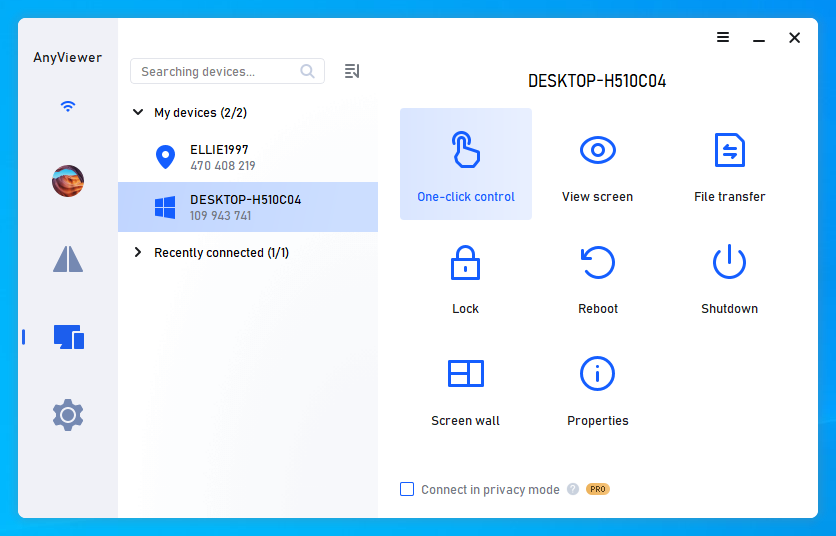 ☞ Note:
You can also
upgrade
your account to Professional or Enterprise edition to assign more devices and to connect to another computer in privacy mode.
It is worth mentioning that AnyViewer also has some practical functions. After the remote connection is successful, you can adjust the resolutions and image quality according to your needs. You can take operations, such as opening Task Manager to see what is occupying CPU storage, running CMD to fix corrupted file systems, and so on to offer technical support in the distance.

Conclusion
Can we use Microsoft Quick Assist for unattended access? From the post, we can know the answer is No. Unattended access is not available in Quick Assist. Under the circumstance, how can we offer help for unattended access? We can use AnyViewer to realize remote assistance with one click, which surely can guarantee your user experience. Why not have a shot?