The issue: TeamViewer authentication rejected
Hello everyone. After controlling my remote PC for more than a month, the connection abruptly broke while I was using it. When I tried to connect again, I received the message "Authentication Rejected." This PC has a simple, password-free connection to my account. Is there a solution? Thank you very much!"
- Question from TeamViewer Forum
How to fix TeamViewer authentication rejected [3 solutions]
Many users utilize TeamViewer to control PC remotely from anywhere and transfer files from remote computer to local computer. However, as the title of this topic says, you may get the same error "TeamViewer authentication rejected". This is usually caused by some unforeseen conflict with the TeamViewer service. In this part, we will help you to fix this problem, just read on.
Solution 1. Restart TeamViewer service
When talk about how to fix TeamViewer authentication rejected, the first solution is to restart the TeamViewer service and try again.
Step 1. Press Win+R, type in "services.msc", and hit OK.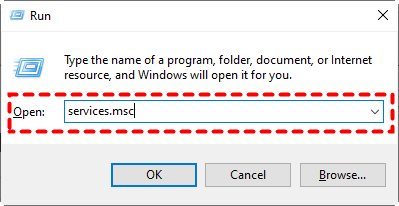 Step 2. Scroll down to find TeamViewer, right-click it and select Restart.
Now you can open TeamViewer and try to connect to your remote PC, please make sure you enter the right password or the connection could be rejected again.
Solution 2. Restart the remote PC
When TeamViewer authentication rejected before password, the recommended action is to reboot the remote PC. Ask someone to reboot the computer you want to connect to. If your computers are in the same local area network, you can easily reboot the remote device using CMD.
Note: On the remote computer, make sure you set up TeamViewer to start with Windows in advance, or TeamViewer is not available on the remote side after the reboot.
On TeamViewer main interface, go to Options > General > tick Start TeamViewer with Windows.
Step 1. On the local computer, press Win + R, enter "cmd" and hit OK.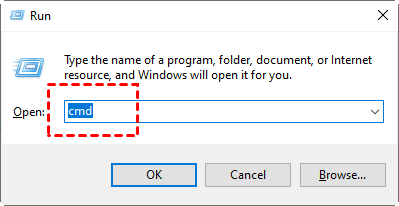 Step 2. Type in "shutdown /i" and press Enter to evoke the Remote Shutdown Dialog.
Step 3. Click Add and type in the computer name or IP addressof the device you want to restart, then select OK.
Step 4. Select Restart under What do you want these computers to do, and click OK to restart the device.
Solution 3. Switch to TeamViewer alternative without error
If you still do not work out "TeamViewer authentication rejected", we advise you use a reliable TeamViewer alternative like AnyViewer to permanently avoid such problems.
Benefits of AnyViewer:

Reliable. Developed by a strong technical team, it offers you a fast and stable connection without any interruption.
Free. It has free version without time limitations, which is completely free of charge.
Flexible. It supports flexible ways to remote access and transfer files.
Multi-function. It allows share screen, access multiple computers simultaneously, control multiple monitors, etc.
User-friendly. It provides several considerate features in a remote session, you can chat, change image quality, etc.
Compatible. You can also remote control Windows computer from Android/iOS devices.
Download and install AnyViewer on your devices.
Step 1. On the remote PC, go to Log in from the left pane, and click Sign up.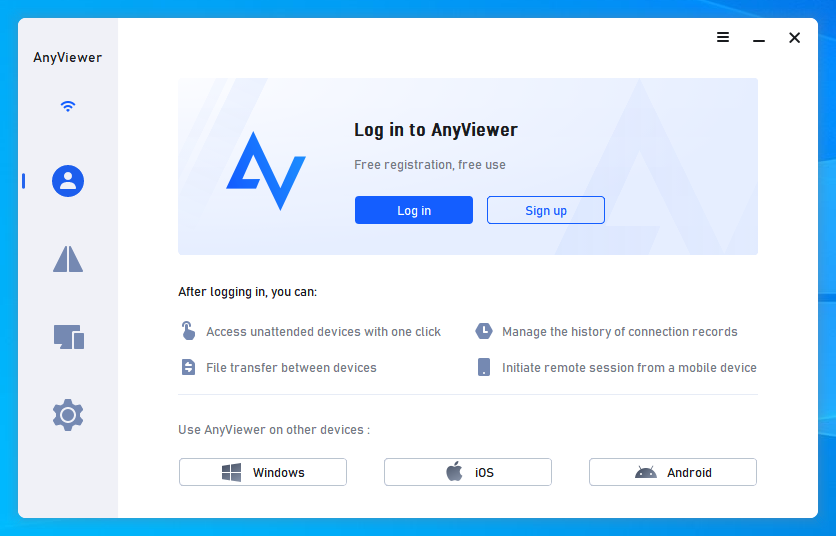 Step 2. Fill in the following information and click Sign up.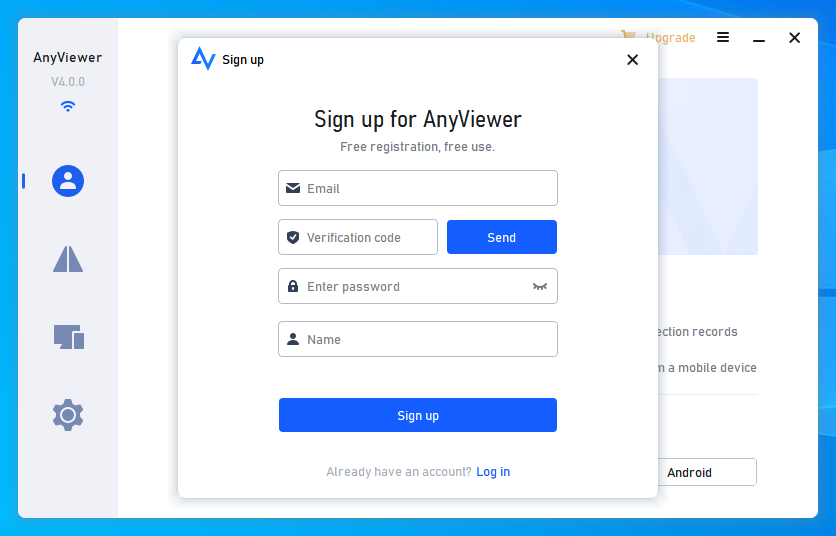 Step 3. On the local PC, open AnyViewer and log in to the same account. Then you can see your assigned devices.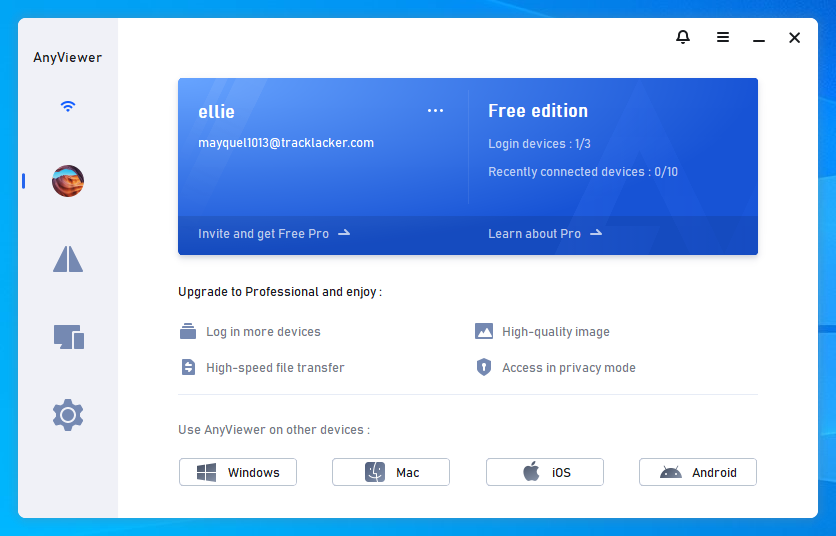 Tips:
You can upgrade to
Professional or Enterprise plan
to assign more devices at once, which is more convenient for you to connect to these devices with one click.
Step 4. Go to Device, select the target PC you want to connect to, and click One-click control to perform unattended remote access.
You can also tick Connect in privacy mode to better protect your data by blackening the remote computer and disabling the remote keyboard & mouse click when in remote sessions.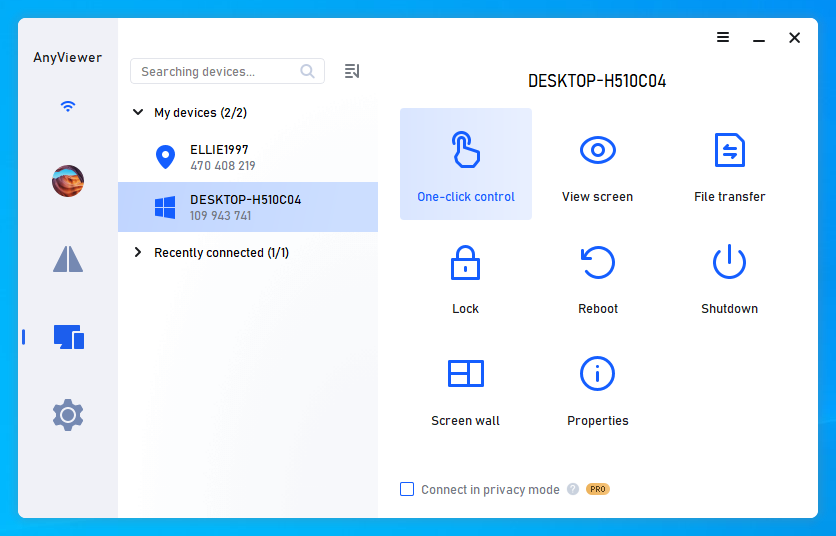 Conclusion
Now you may grasp how to fix the error "TeamViewer authentication rejected". We provided you with three tested solutions in this post. According to user feedback, this happens from time to time, and a simple reboot of the TeamViewer service or the remote computer can solve this problem.
If both reboot of TeamViewer and remote PC can not fix the error, we recommend you use more reliable remote access software AnyViewer to avoid such issues.