Why do you need a TeamViewer alternative?
"I have been using TeamViewer for remote control for a long time, but recently I found that more and more its functions can't be used unless you pay for them. It's really costly. So I want to find a TeamViewer alternative free. Is there any good recommendation?"
When you are using TeamViewer, do you also encounter this problem? This post introduces you to the basic operation steps of TeamViewer and the best free alternative to TeamViewer. 
About TeamViewer
TeamViewer is an application that can be used for remote control in the background of any firewall and NAT agent. It has functions such as remote control, file transfer, unattended remote access. It can be applied to multiple operating systems such as Windows, Mac OS, Linux, Android, Chrome OS, iOS, and iPadOS.
Preparation work:
Connect both the client computer (the controller computer) and the host computer (the controlled computer) to the Internet.
Download and install TeamViewer on the client and host computers respectively.
 Step 1. Select the purpose (commercial or personal) for downloading this software during installation. Here, take the free version of individual users as an example.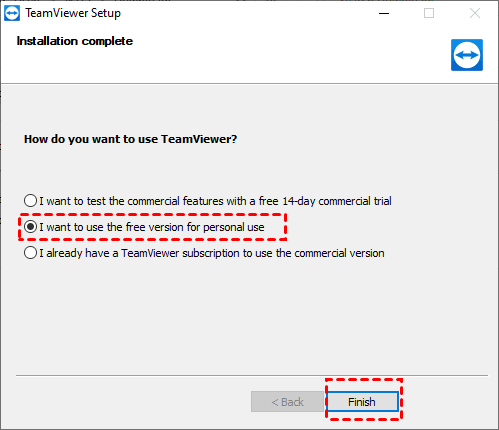 Step 2. Run TeamViewer on both computers. Select Login in the main interface. You need to create your own TeamViewer account for the first time. Click Next to complete account registration (you also need to verify the account before use).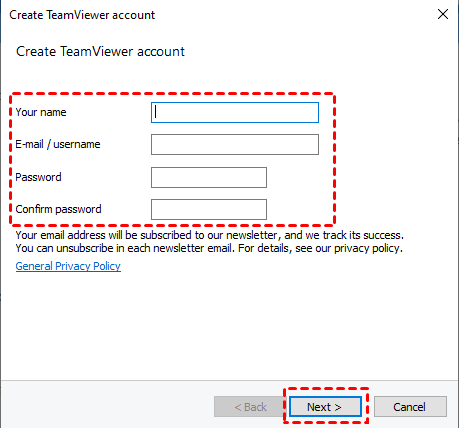 Step 3. Click Remote Control on the left side of the TeamViewer main interface on the host computer, enter the ID of the client computer under Partner ID, and click Connect.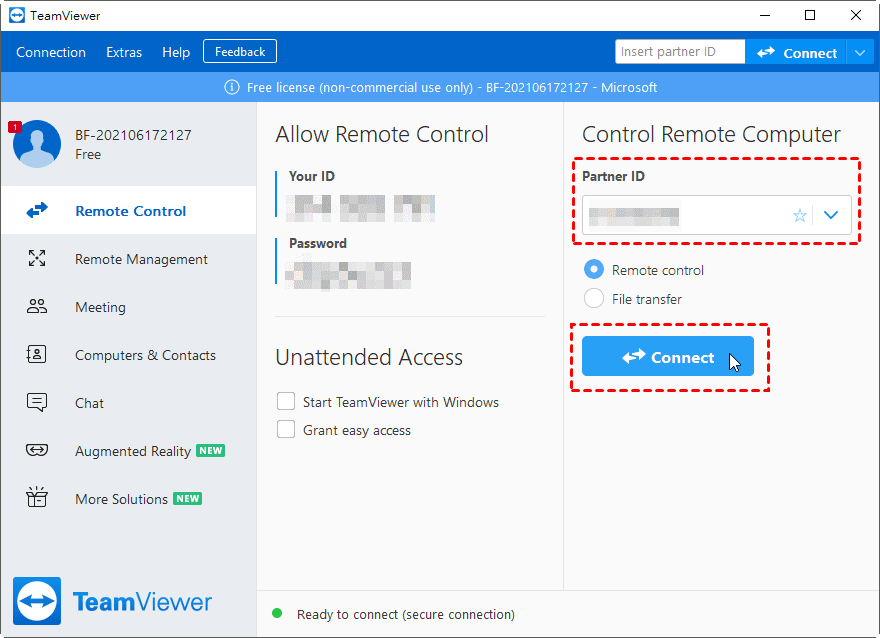 Step 4. Enter the password of the host computer in the TeamViewer Authentication window to realize the remote control.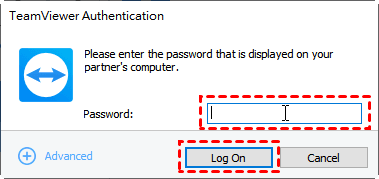 However, you may encounter the following problems when using TeamViewer:
It only allows two devices to log in to the same account at once. Otherwise, you need to re-register.
It only allows up to five devices to be connected at once. Otherwise, the system will automatically judge the user as a commercial user, and will only give him a seven-day trial period.
Its free version has limited features.
When you are facing these problems, you might as well try a TeamViewer alternative free to achieve better remote control.
Free TeamViewer alternative: AnyViewer
AnyViewer is a totally free remote control software for Windows, no matter you are using it for personal use or commercial use. It is comprehensive remote access, remote control, and remote support solution that allows you to remotely access and control computers from anywhere. 
It supports multiple Windows versions, including Windows 10/8.1/8/7 and Windows Server 2019/2016/2012 R2. It has no limitation on the number of remote connection devices and allows remote technical support.
It is easy to operate. You don't need to create an account to achieve remote access. It also provides you with unattended remote access, you can remotely control another device even there's no one sitting in front of it.
Next, we will show you a table of the comparison of TeamViewer free version and AnyViewer free version to make you have a clearer understanding of their pros and cons.
How to use AnyViewer?
Preparation work:
Connect the client computer (the controller computer) and the host computer (the controlled computer) to the Internet.
Download and install AnyViewer on the client computer and the host computer respectively.
Set up AnyViewer
Step 1. Run AnyViewer on both computers.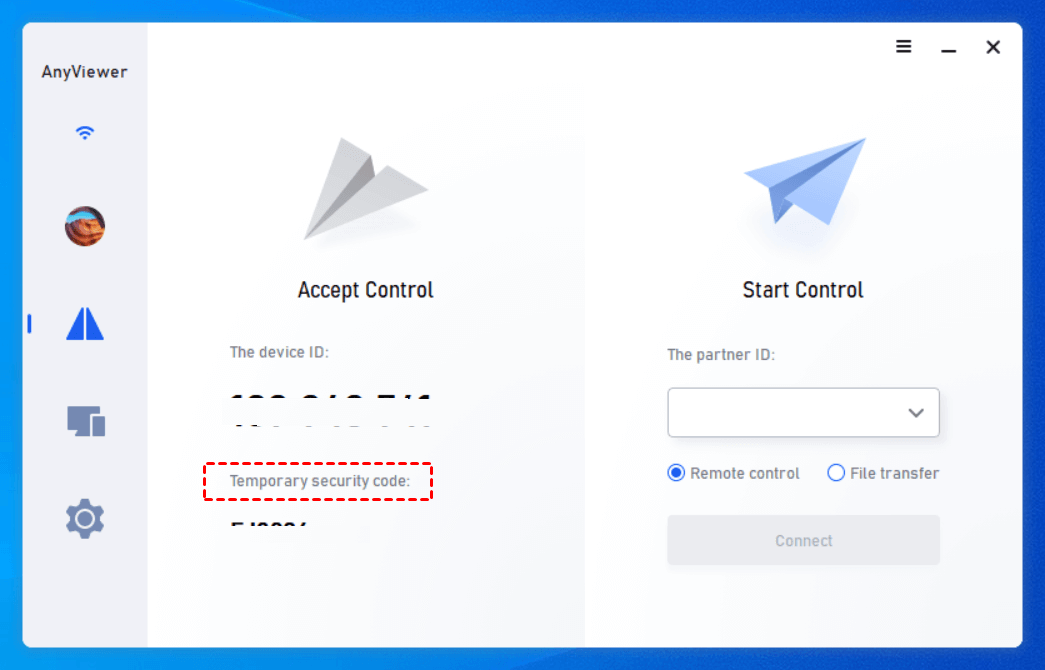 Step 2. On the host computer, click on Setting and then Recipient. Tick the third option. Then set the security code you want in the box. Then click OK to finish the set-up process.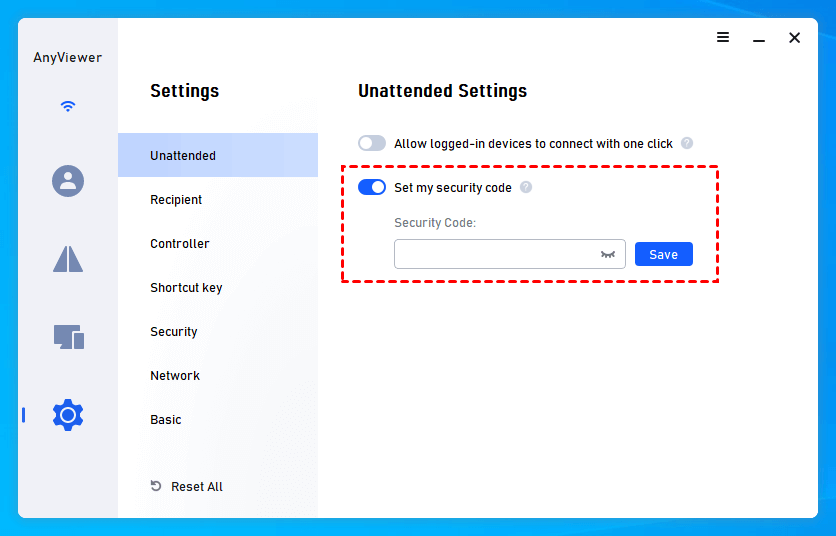 Remote control over AnyViewer
You've already configured it for remote control. On the client computer, enter the device ID of the host computer. After entering the device ID, you'll be given two options:
Option 1: You can send a control request; then the host computer will receive a pop-up request. People sitting in front of the host computer could either allow it or deny it.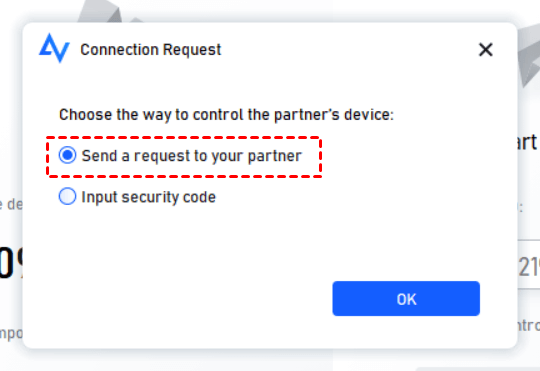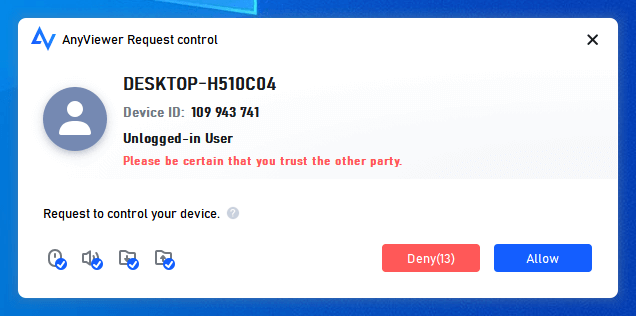 Option 2: You could also input a security code of your home PC to achieve remote assistance directly. You can either input a permanent security code or a temporary security code.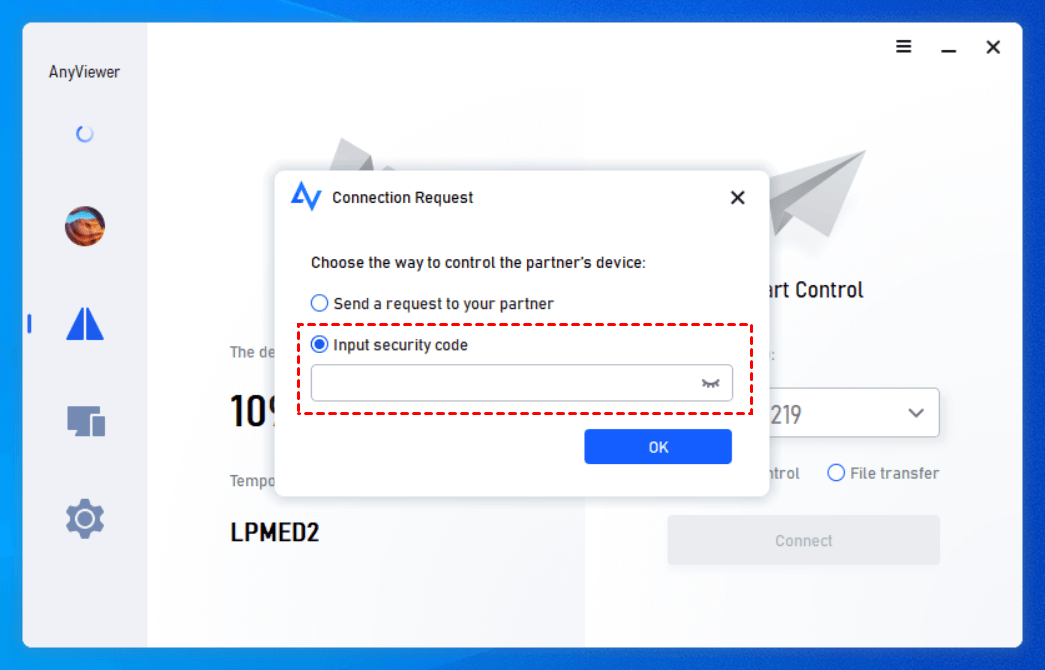 Tip: A permanent security code is set by you in advance. A temporary security code is automatically generated and will change every time. Both security codes allow you to establish the connection directly.
AnyViewer can also provide users with some practical functions for remote control after a successful connection. Such as lock, logout, restart, Command Prompt (CMD), etc.

Users can choose image quality according to the network connection speed. If the network connection speed is better, it can provide a higher image quality. The default wallpaper hiding function makes the remote connection smoother.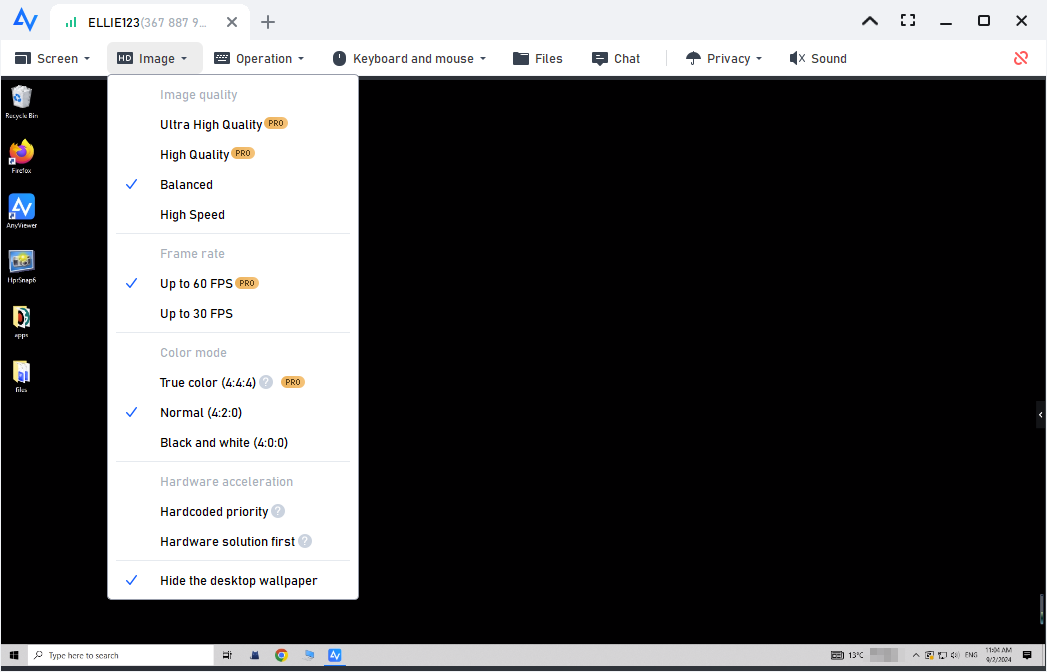 AnyViewer also provides users with different resolutions. Users can choose according to their preferences.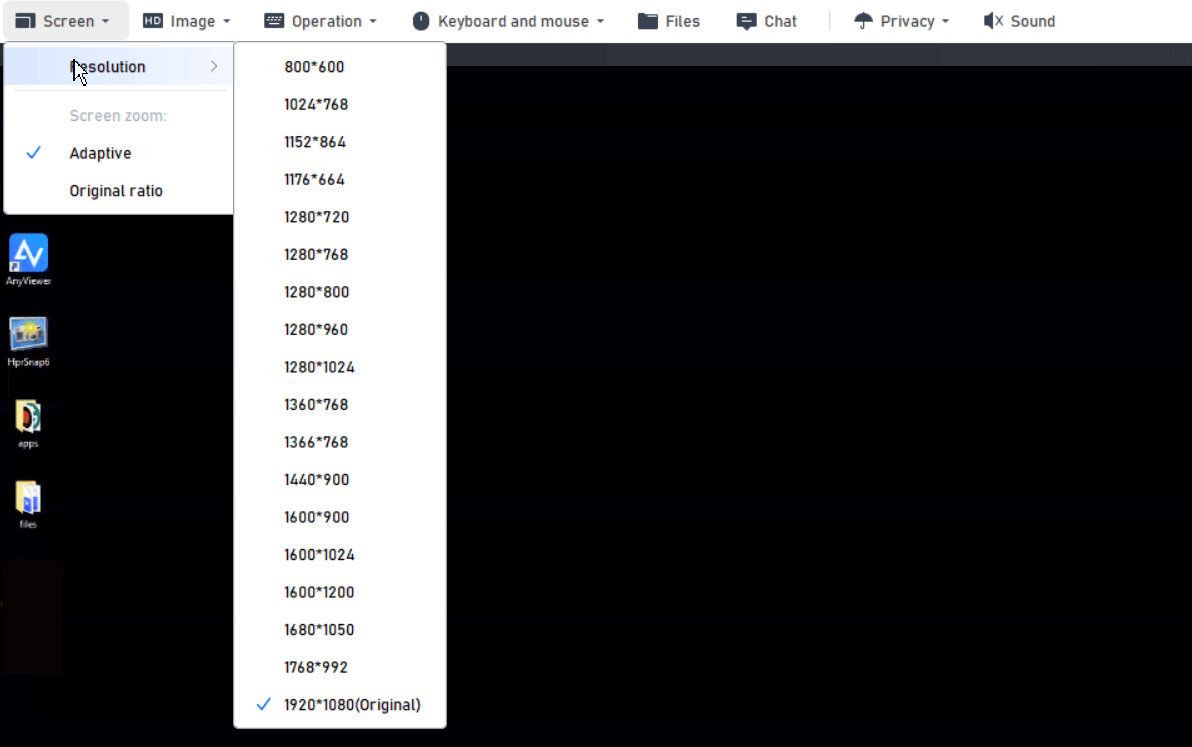 Conclusion
This post introduces the remote control software TeamViewer and its alternative AnyViewer. Anyviewer is totally free and much more convenient compared to TeamViewer. Besides AnyViewer, we've also made a comparison of RemotePC vs TeamViewer before. The results showed that both RemotePC and TeamViewer have lots of limitations.