Is pcAnywhere still available?
pcAnywhere, released by Symantec, is used for connection to a personal or corporate computer from a long distance. In 2012, Symantec recommended users stop using pcAnywhere after certain vulnerabilities were exposed. In 2015, Symantec announced that pcAnywhere is no longer available.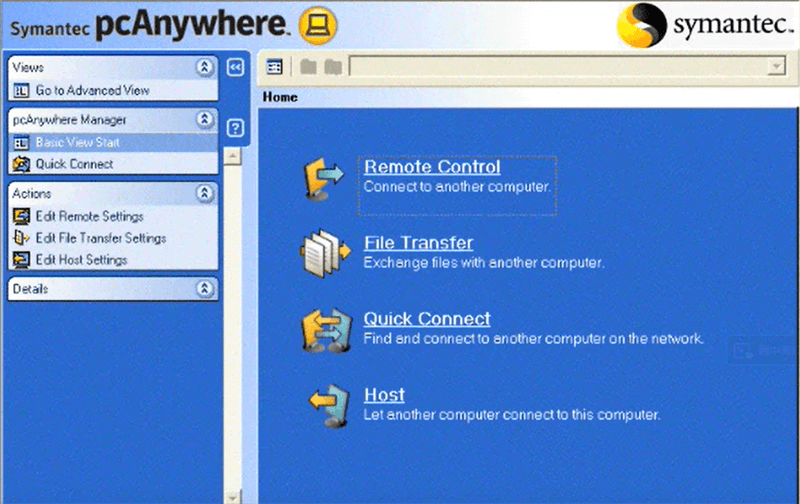 Get the best free pcAnywhere alternative - Anyviewer
Since Symantec pcAnywhere was discontinued already, you might want to look for an alternative to pcAnywhere. Here AnyViewer is highly recommended to access and control a remote computer quickly out of these highlights:
☞ High security: The whole remote session is secured by Elliptic Curve Cryptography (ECC) encryption and you don't need to worry about data leakage.
☞ Quick installation: You can download and install the reliable alternative to pcAnwhere on your computers just within a few seconds.
☞ Intuitive and user-friendly interface: AnyViewer offers users an intuitive and user-friendly interface, making it easy to operate even for a ☞green hand.
☞ Powerful features: AnyViewer supports secure unattended remote access, chat in session, file transfer, and so on, assisting you in convenient remote work and effective remote support.
☞ Two sessions supported: You are allowed to start two remote sessions from one computer for managing multiple computers at the same time from one PC. To start three or more remote sessions from one computer, you can upgrade to an advanced plan.
Step-by-step: How to use pcAnywhere alternative
Now, download the best free pcAnywhere alternative and follow the steps to remotely access PC from anywhere.
Way 1. Perform secure unattended remote access with one-click
This way is very suitable to access your own work computer when it is unattended.
Step 1. Install and run AnyViewer on your computers. Sign up for an AnyViewer account and sign in to the two computers. The device will be assigned to the account once logged in.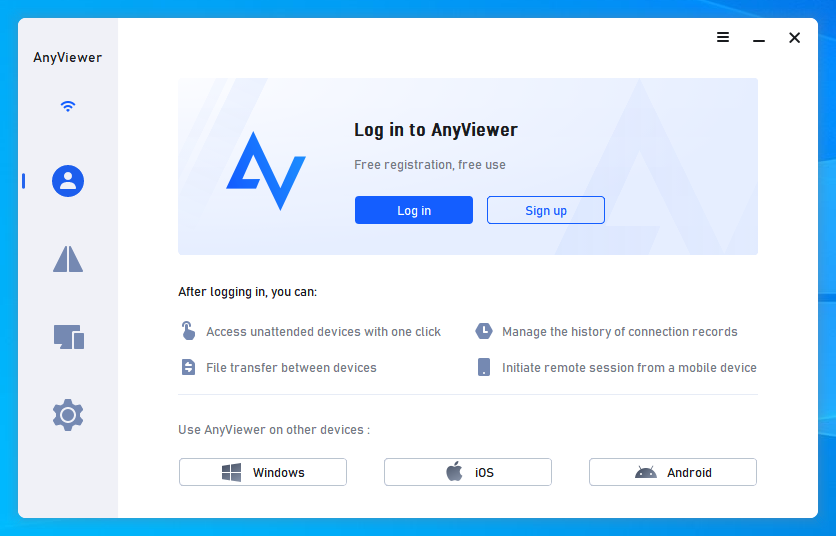 Step 2. On your local computer, click Device and find out the remote PC that you want to access in My devices list. Click it and click One-click control.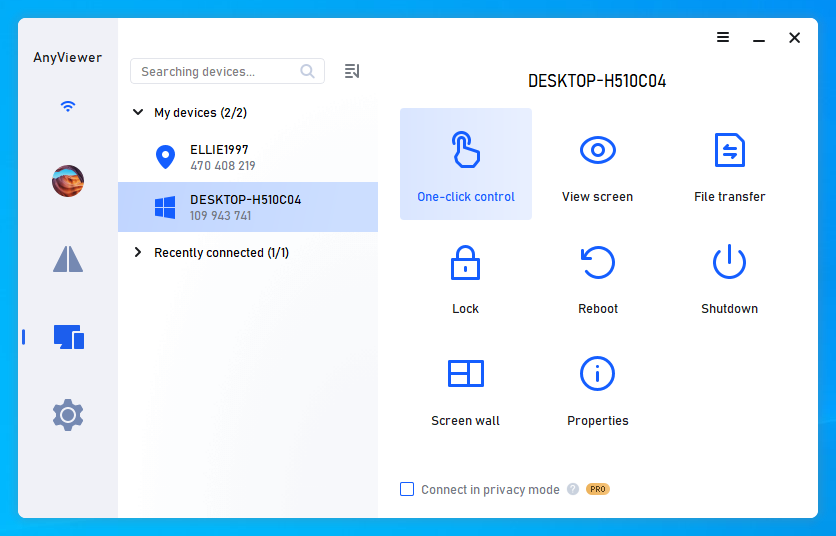 Then you can remote into the computer over the internet for free and you can see the screen of the remote computer and run apps on it.

Way 2. Access attended computer by sending a control request
This way is for accessing your friend's computer for once to offer remote support.
Step 1. On the host computer, install and run AnyViewer.
Step 2. On your local computer, install and launch AnyViewer. Sign up for an AnyViewer account and sign in to it.
Step 3. Click Connect, input the device ID of the host computer, and click Remote control. Then, click Connect.
Step 4. Choose Send a request to your partner and click OK.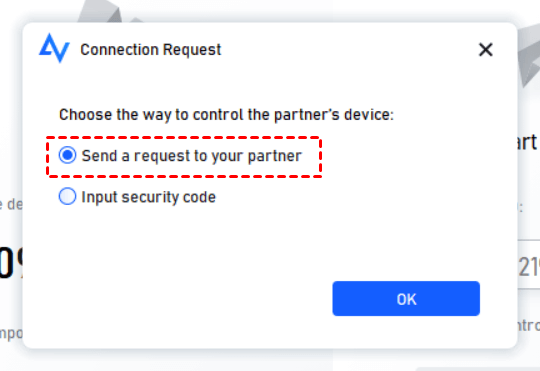 Step 5. Then your friend will receive a prompt. Once the request is allowed, you can access the remote computer for resolving technical issues.
Wrap things up
If you are looking for a remote access utility to replace pcAnywhere, AnyViewer can be a great choice. As a pcAnywhere alternative, it is more secure and user-friendly. Apart from accessing computers from computers, it is available for access from iOS/Android devices.