A brief introduction to Remote Desktop Services
Remote Desktop Services is built into the Microsoft Windows operating system, making it accessible to a large user base. In this post, we will look in depth at Microsoft Remote Desktop Services.
What is RDS?
Microsoft Remote Desktop Services is a collection of Windows operating system components that each fulfill a specific purpose. It combines several capabilities that allow users remotely access Windows applications and graphical desktops in a Remote Desktop connection.
RDS is primarily targeted at business users. Remote Desktop server end does not support Windows Home/Standard editions. Despite being a Microsoft-centric remote access solution, remote desktop clients for macOS, Android, and iOS devices are also available at the Microsoft store.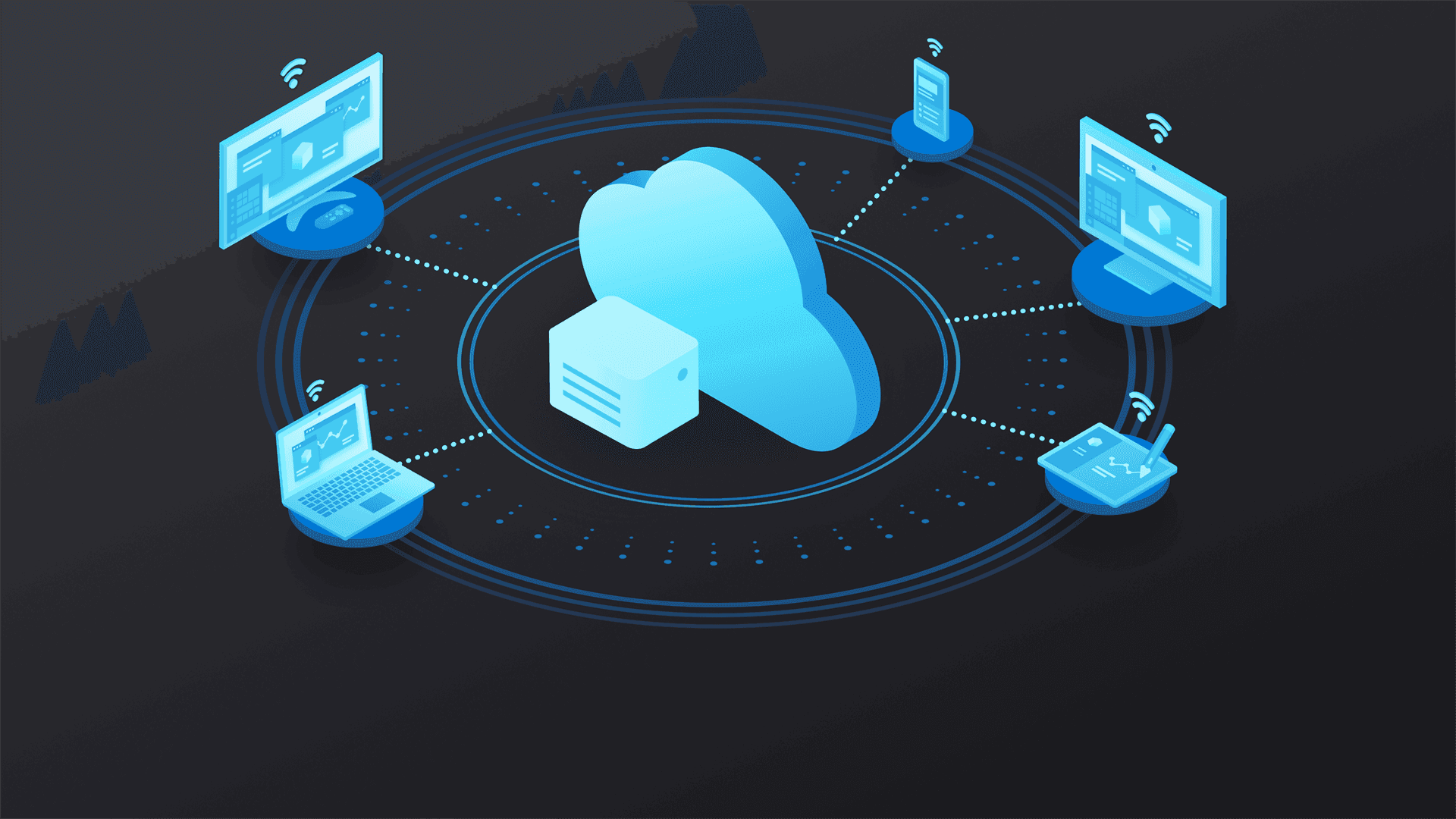 Benefits of Remote Desktop Services
Following are the benefits of Remote Desktop Services environment, which may help you better understand its functionalities.
Windows applications can be supplied to devices that lack the ability to run them natively. This includes machines with insufficient resources as well as those running different operating systems such as iOS or Android.
Rather than upgrading all end-user devices, more computer resources can be delivered to centralized, cloud-based apps that are used remotely to provide increased performance.
Data can be saved in the distant end, making it more secure in the case that a user device fails or is stolen.
It can decrease the time necessary to configure new user devices by delivering apps and desktops from a master image in the cloud to a device that supports a Remote Desktop client.
How to perform RDS via Remote Desktop [Windows OS / Windows Server]
RDS enables users to connect to Windows devices that support Microsoft Remote Desktop Protocol. RDP is a very popular communication protocol that supports communications between remote clients and servers. Microsoft has a built-in RDP platform called Remote Desktop Connection, which offers a convenient way for users to access Windows devices from different locations.
Here in this part, we will respectively cover how to perform RDS via Remote Desktop on Windows OS and Windows Server OS.
✍️Before you start:
Part 1. Enable Remote Desktop on host computer
The steps to enable Remote Desktop on Windows OS and Windows Server are different, follow the guide according to your operating system.
►Enable Remote Desktop on Windows OS
Open Settings > System > Remote Desktop > Turn on Enable Remote Desktop.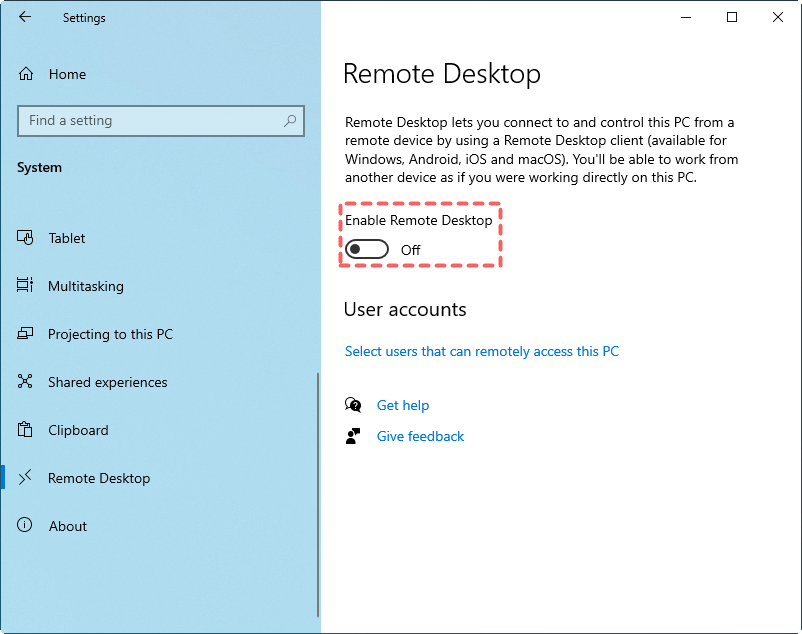 ►Enable Remote Desktop on Windows Server OS
Step 1. Open Server Manager from the Start menu.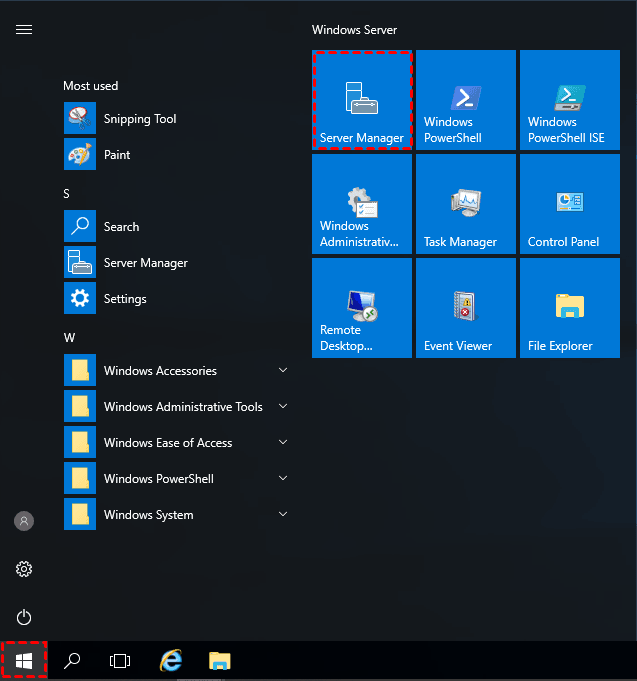 Step 2. Click Local Server from the left pane, and click Disabled next to Remote Desktop.
Step 3. Go to Remote tab, and tick Allow remote connections to this computer.
Step 4. Click OK if you receive the following message.
Step 5. Back to Server Manager, press the refresh icon to save the change.
✍️Note: When you enabled Remote Desktop, we recommend you open the Firewall rights, or your session may be blocked by Windows Firewall.
Step 1. Launch Windows Firewall, choose Allow an App or Feature Through Windows Defender Firewall.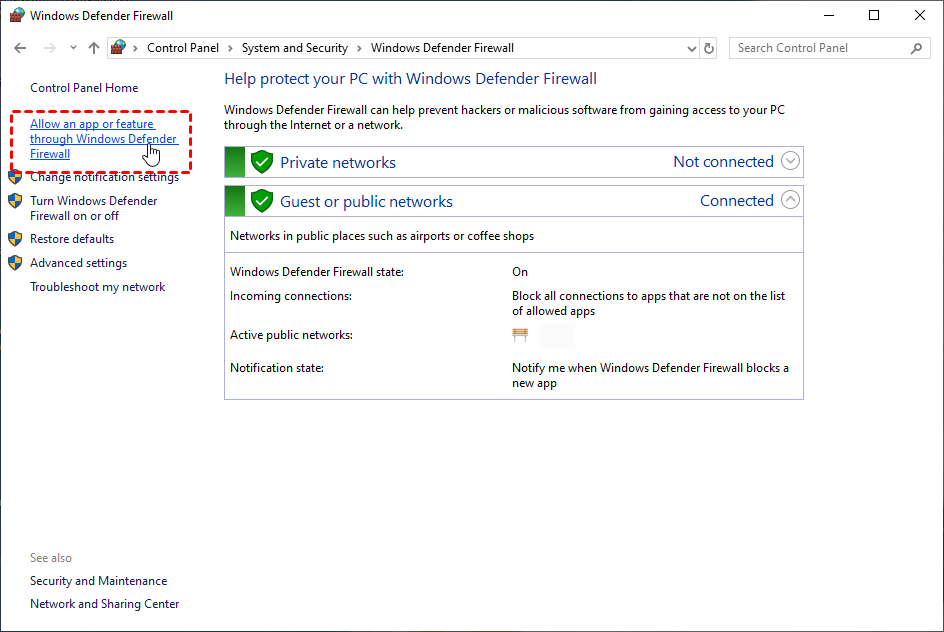 Step 2. Tick Remote Desktop, then click OK.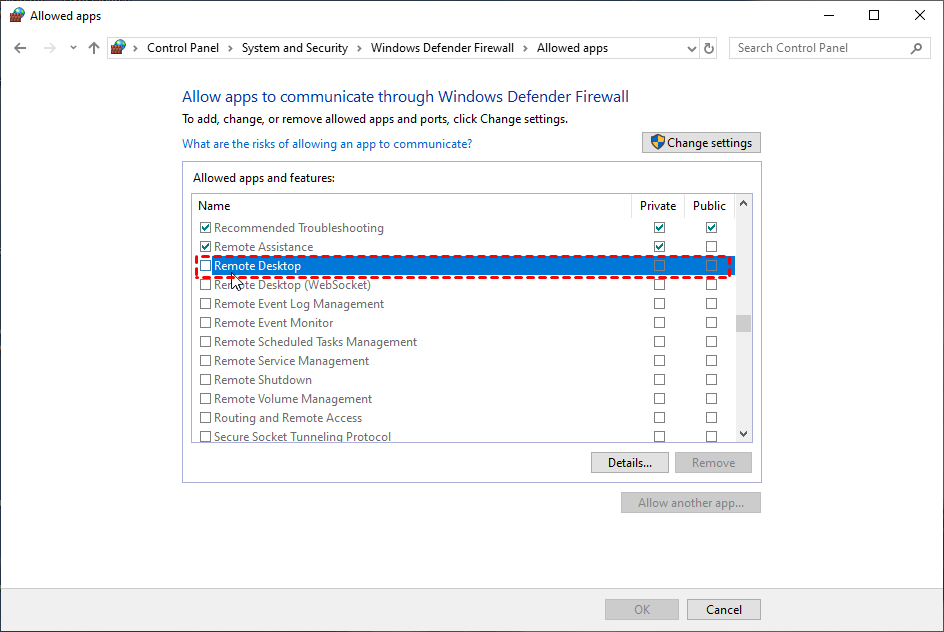 Part 2. Establish a remote session from client
Both Windows OS and Windows Server OS can start a remote connection with the same steps below.
Step 1. On the client computer, search Remote Desktop Connection from the start menu and click Open.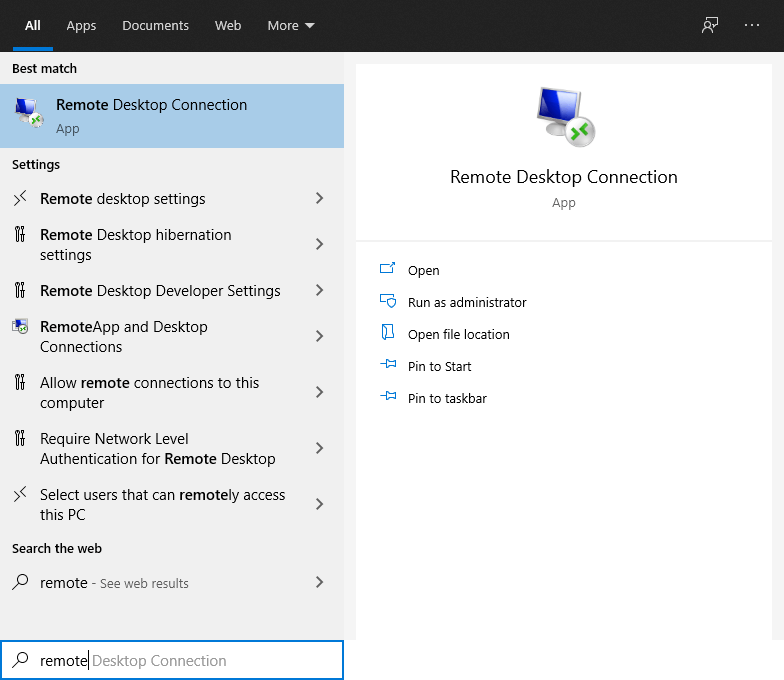 Step 2. Input the IP address and username of the device you want to connect to, then click Connect.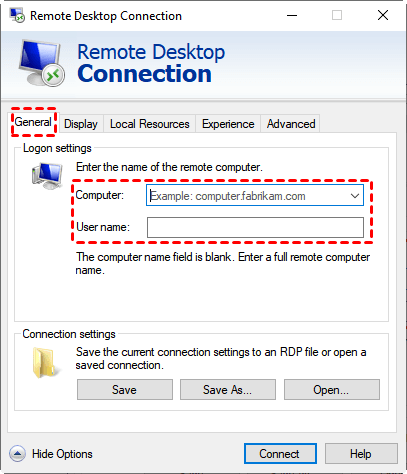 Step 3. Enter your credentials and click OK.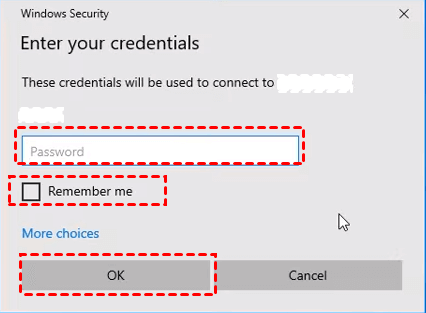 As we said before, RDP client is also compatible with other operating systems. You can download RDP client app to access Windows computers from Android, iOS, or macOS devices.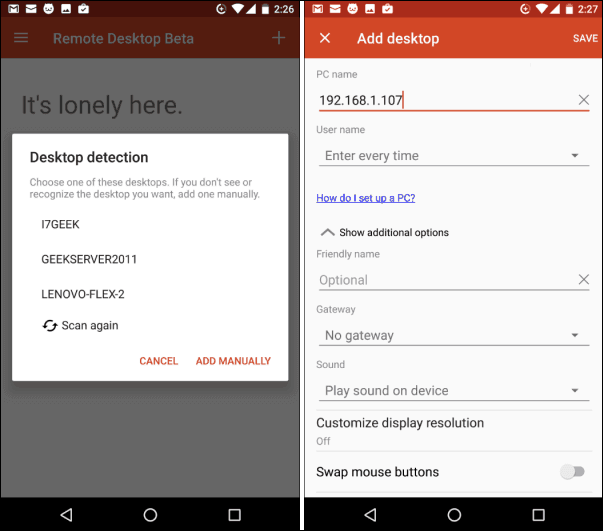 Bonus tip: How to easily access remote computer over the Internet
As it is complicated to connect Remote Desktop via Internet, here we will provide you an easier way to access remote computers in different networks without manual settings. AnyViewer, allowing you to establish remote connections in all network conditions.
In addition, AnyViewer has the following advantages over Remote Desktop Connection:
Windows Home/Standard editions can use AnyViewer without limitations.
Users can enjoy rich features like unattended remote access, flexible file transfer, multiple sessions, etc.
Instant chat is available in a remote session.
Download AnyViewer on your devices and let's start unattended remote access with simple steps.
Step 1. Start up AnyViewer on host computer, and click Sign up for account registration.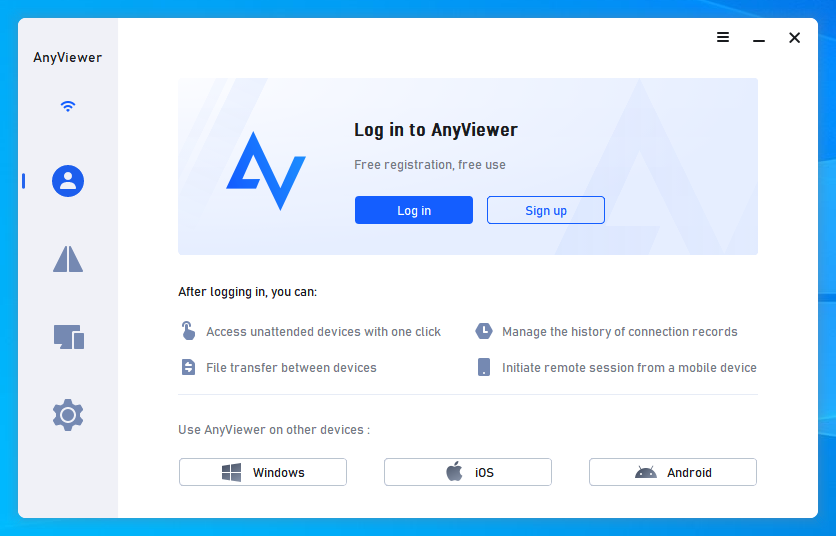 Step 2. Complete the information and click Sign up.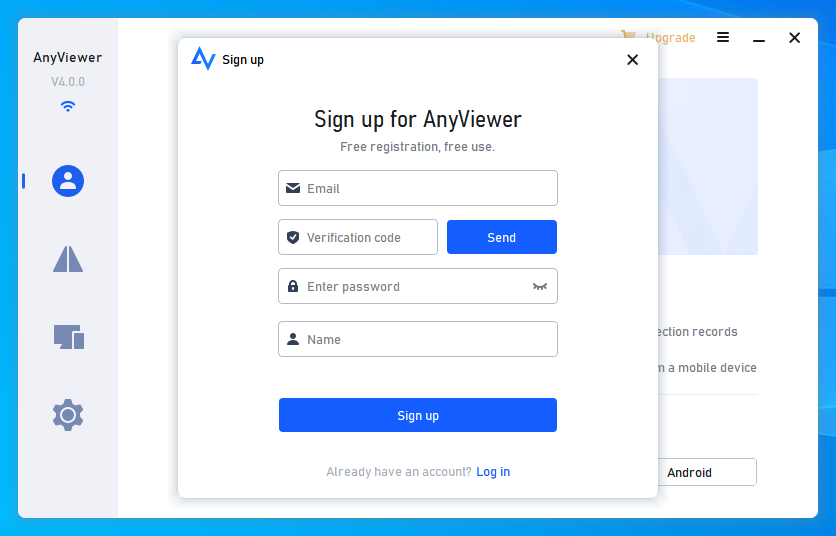 Step 3. On client computer, start up AnyViewer, sign in to the same account, and your device will be automaticallyassigned to the account.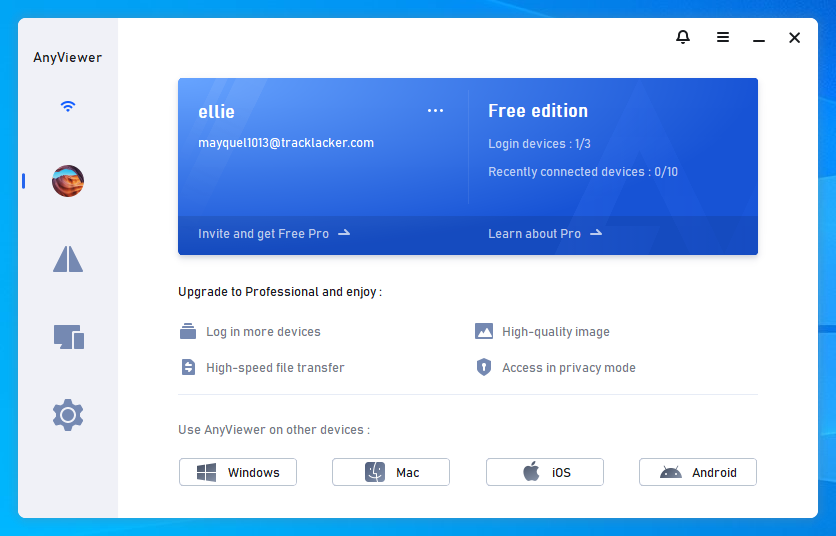 Step 4. Go to Device interface, select your home computer from the list, and click One-click control to start a remote session with that device.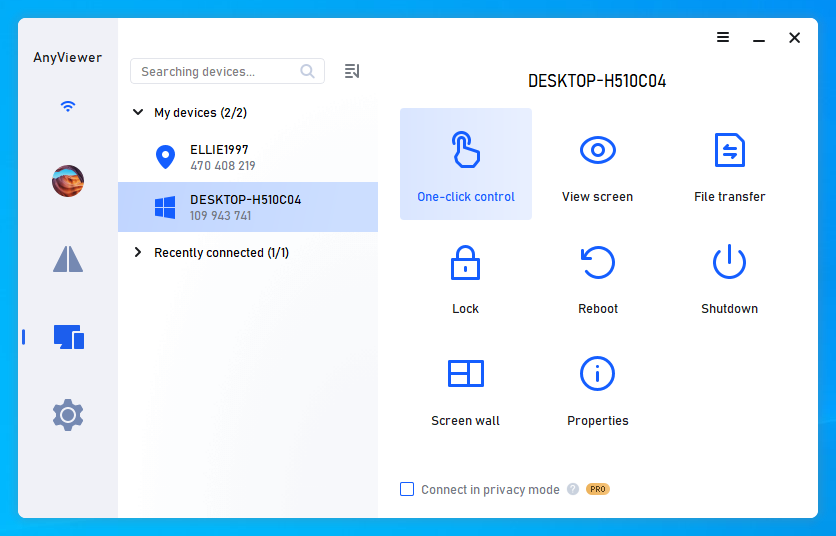 Now you can see and take control of the host computer.
AnyViewer also has an iOS and Android app, you can access remote computer from mobile devices in different network environments.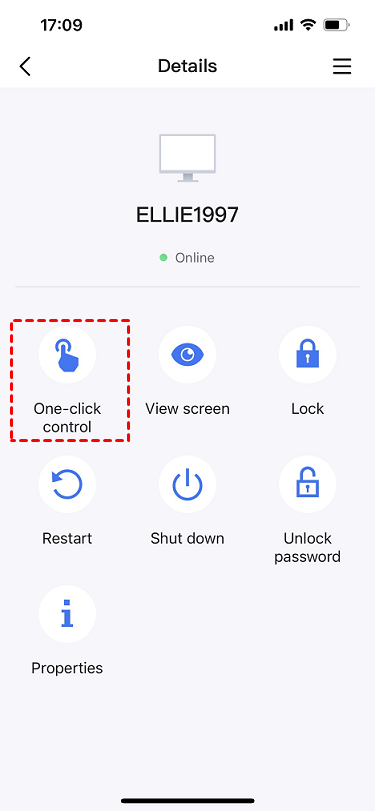 ✍️Tips: You can upgrade to Professional or Enterprise plan to enjoy more rights!
The bottom line
After reading this post, you may have a further understanding of Remote Desktop Services and you can easily establish a remote desktop connection whenever you want. Don't forget to forward the RDP port when your devices are on different networks, or you can use AnyViewer instead.