Why need to enable Remote Desktop on Windows Server 2019?
Remote Desktop makes it possible to access computers remotely for work or other things. Many users have benefited from this feature. It is acknowledged that Remote Desktop in Windows 2019 is disabled by default, which means that we have to enable it manually if we tend to use it.
How do I enable Remote Desktop on Windows Server 2019?
In fact, there are several ways to enable Remote Desktop on Windows Server 2019. So you can choose one of them that is suitable for you to enable RDP on Server 2019.
Method 1. Enable Server 2019 RDP from Server Manager
Step 1. Click on the Start button and you can see Server Manager.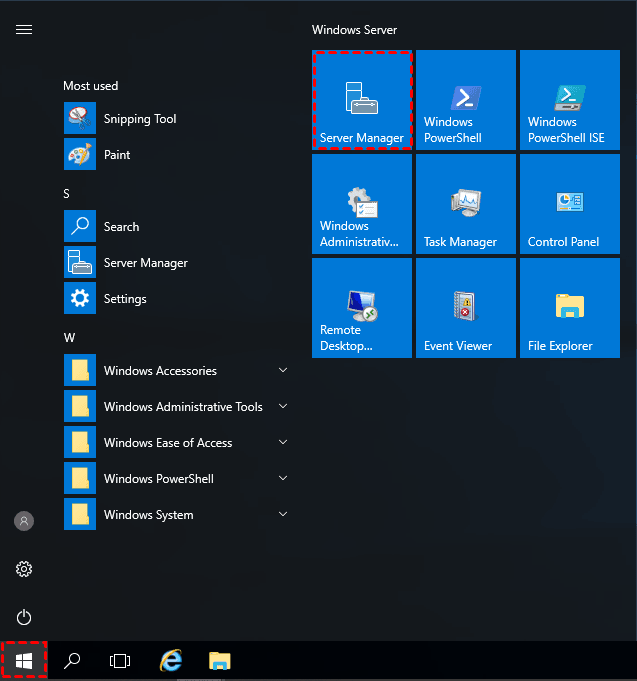 Step 2. Click on "Local Server" on the left in Server Manager window. We can see that Remote Desktop is "Disabled".
Step 3. Click on the "Disabled" text to open the "System Properties" window, and then locate on the "remote" tab.
Step 4. Tick "Allow remote connections to this computer" in the "Remote desktop" tab.
Step 5. You'll receive a warning message after the above step, click on OK.
Now, Remote Desktop may still show as Disabled, you can refresh or press Control + F5 to refresh to "Enabled".
Method 2. Allow Remote Desktop on Win Server 2019 from Powershell
Step 1. Search "PowerShell" in the Search box and then select Run as Administrator.
Step 2. Type the following command and then press the "Enter" key.
☞ Set-ItemProperty-Path 'HKLM:SystemCurrentControlSetControlTerminal Server' -name "fDenyTSConnections" -value 0
Step 3. By default, remote desktop connections are blocked by the Windows Firewall. Execute the following command to configure the firewall to allow remote desktop connections.
☞ Enable-NetFirewallRule -DisplayGroup "Remote Desktop"
Method 3. Empower Remote Desktop by using Command Line
Step 1. Search CMD in the search box to open Command Prompt.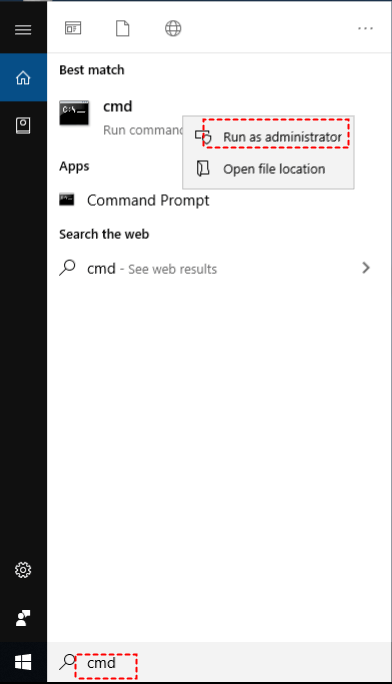 Step 2. Type SystemPropertiesRemote and press the "Enter" key.
Step 3. Now you can see System Properties. Select the "Remote" tab, and choose " Allow remote connections to this computer" in the "Remote Desktop" box.
Method 4. Using Group Policy
Step 1. Press Win + R and enter "gpedit.msc" to open Group Policy.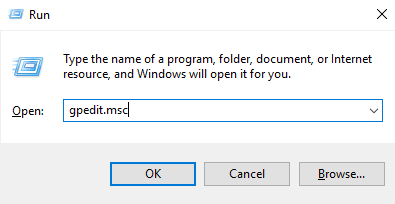 Step 2. Navigation:
  Computer Configuration\Administrative Templates\Windows Components\Remote Desktop Services\Remote Desktop Session Host\Connections
Step 3. In the right pane, double click on " Allow users to connect remotely by using Remote Desktop Services."
Step 4. Select "Enabled" and click on "OK".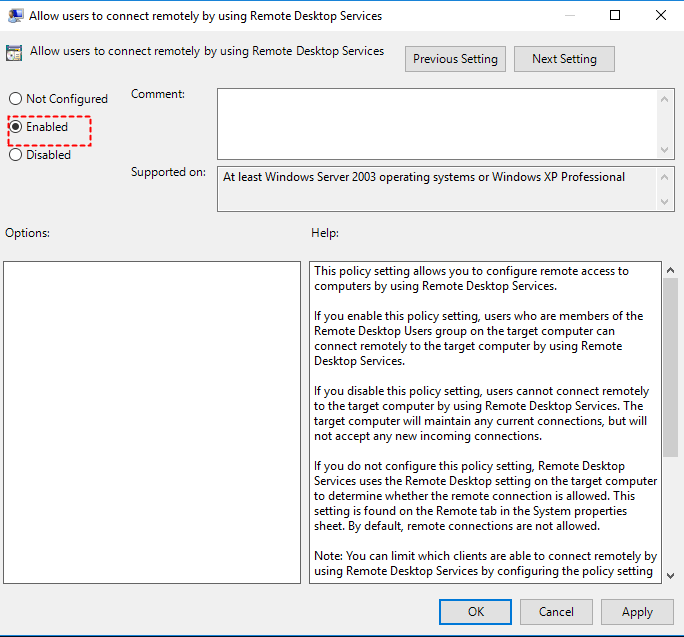 A free & easy remote access software for 2019: AnyViewer
The feature Remote Desktop provides great convenience for many people, which allows people to control a remote PC without sitting in front of the computer. But we can't deny that we still need to enable it manually in some of the computer editions, like Windows Server 2016, 2019. 
 If you consider that the process of enabling is too troublesome to operate, you can also choose a Remote Desktop alternative, like AnyViewer, a free & easy remote access software. It supports Windows Server 2019/2016/2012 R2 and Windows 11/10/8.1/8/7, making it possible for you to remote into PCs or Servers, anywhere, anytime over the internet. You don't need to enable or disable any Settings. Now, let's clarify the concrete instructions.
Before you connect, make sure this two things:
Both the local PC and the Remote PC are connected to the Internet
Download and install AnyViewer
Step 1. Run AnyViewer and you can see the device ID, temporary code and Settings from the main interface of the AnyViewer.
Step 2. On the local PC, input the device ID of the remote computer, and then click on " Connect".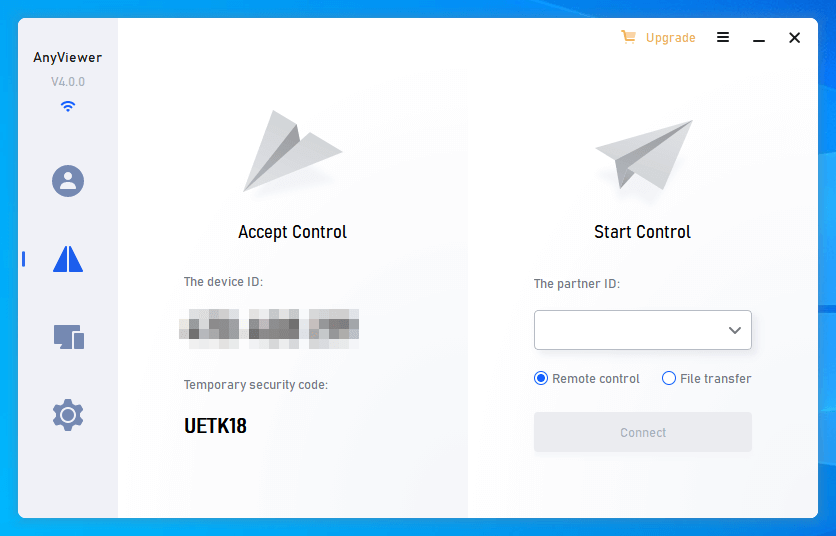 Step 3. Choose the first option " Send a control request to your partner".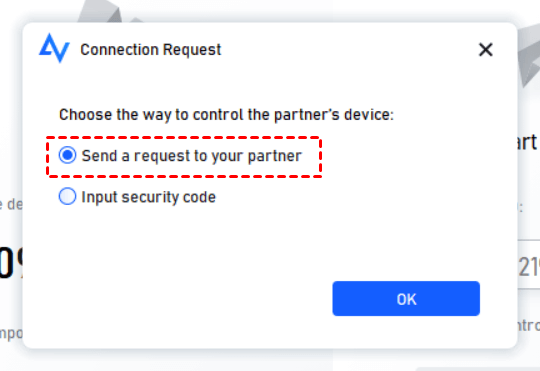 Step 4. On the remote PC, there will be a pop-up request, click on the icon hook and then you can control the remote PC successfully.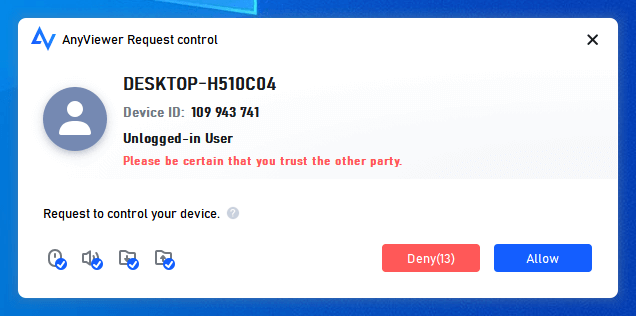 Conclusion
There are 4 methods to enable "Remote desktop in Windows Server 2019", such as using manager server, Powershell, Command Prompt and so on. If you wanna make it easier, you can also resort to the 3rd party software, AnyViewer, which can give you an immersive experience.