How do I increase screen size in TeamViewer?
Here's a screenshot of what I'm seeing. The TeamViewer session on the local computer goes full screen, but the remote screen is too small. I can't read and use it. Is there a way to TeamViewer make screen bigger?"
- Question from TeamViewer Community
3 solutions to fix TeamViewer remote screen too small
Here we'll introduce three to fix TeamViewer remote screen too small. Keep reading if you have the same problem.
Solution 1. Re-scale the remote screen
The process is very easy. Please select Scaled in Scaling from the View menu bar. The window will then fill the entire screen.

Solution 2. Change the resolution of the remote screen
You can also change the resolution of the remote screen. Go to menu bar View and choose the resolution you want from the pull-down menu in Performance.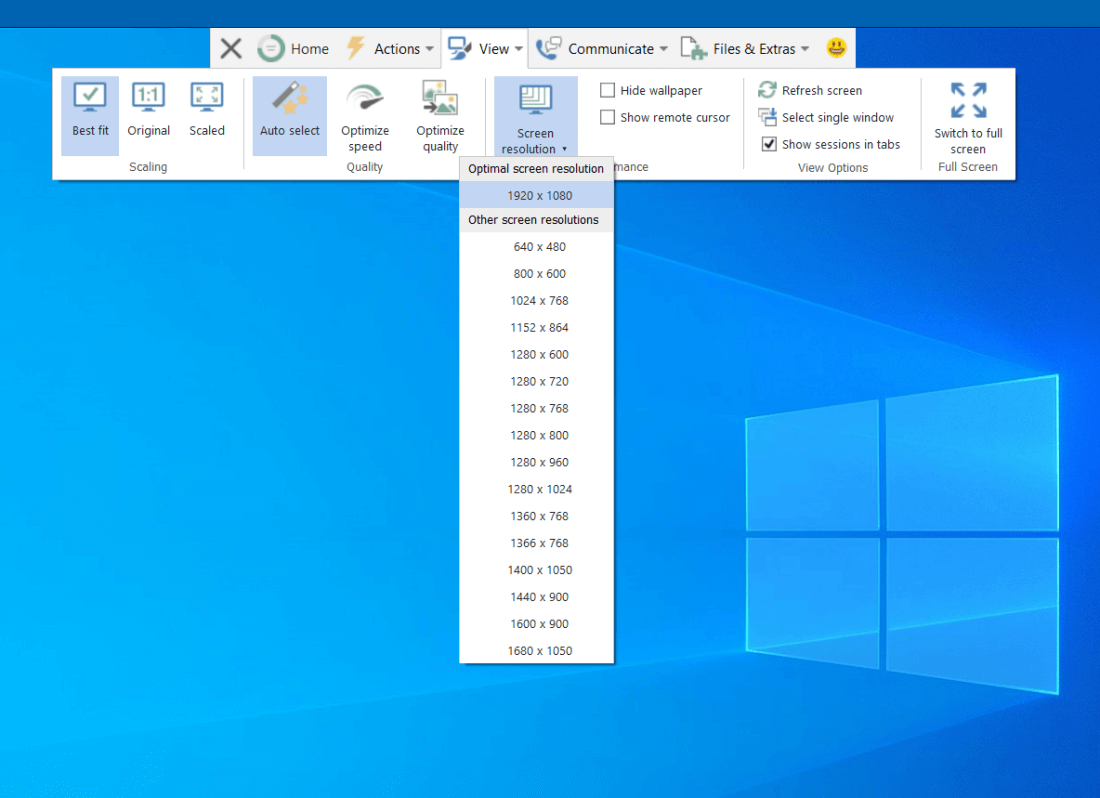 Some users have reflected that there is no pull-down when they try to access the other resolutions from the pull-down menu. It can be caused by the following three reasons:
There is no screen plugged into the remote computer.
The screen on the remote computer is very old.
There is an issue/bug with the remote screen.
Solution 3. Set the display settings on both systems
The final solution on how to increase screen size in TeamViewer is to set the display settings the same on both systems.
Step 1. Select Start > Settings.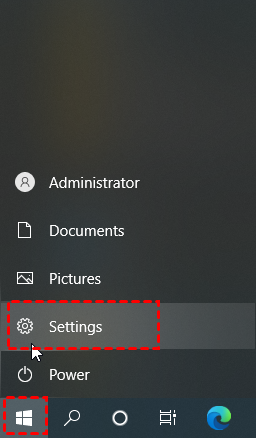 Step 2. Go to System > Display. Change the display resolution of the local computer to the same as the remote desktop display. Then reboot the computer and try again.
AnyViewer: Free TeamViewer alternative
TeamViewer is one of the most famous remote desktop software. But it has limitations. Although it has claimed to be free for private use, some users reflected sudden connection breakdowns even though they have followed the terms. Besides, users also reflected facing TeamViewer connection problem sometimes.
Like TeamViewer, AnyViewer is a free remote desktop tool. The difference is that AnyViewer is free for both private and business uses. You can get a Professional or Enterprise plan for more features, but the free plan is adequate enough for normal users who need to control their office computer from home or control their home computer from outside.
Besides, it is very easy to change resolutions during remote session. Let's take a look.
Step 1. Install and run AnyViewer on both your work and home computers. Navigate to Log in and then Sign up on the Controller computer (if you have already registered on the official website, you can log in directly).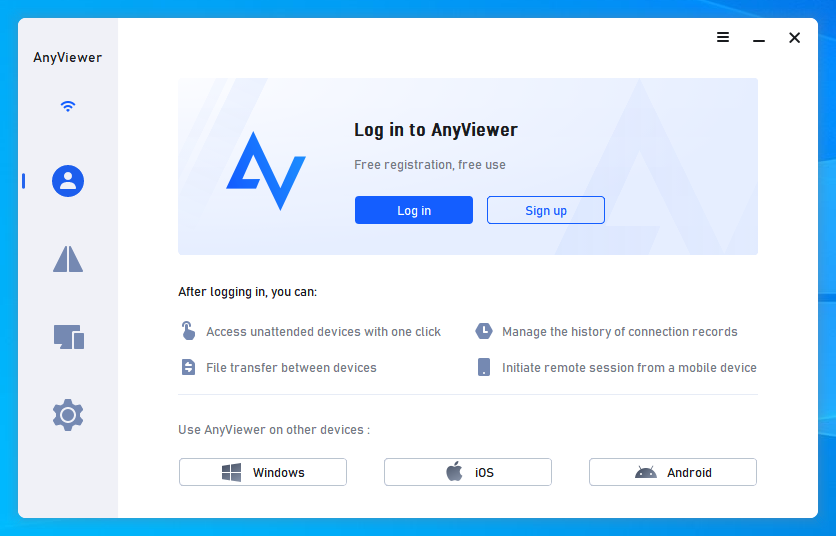 Step 2. Fill out the sign-up form.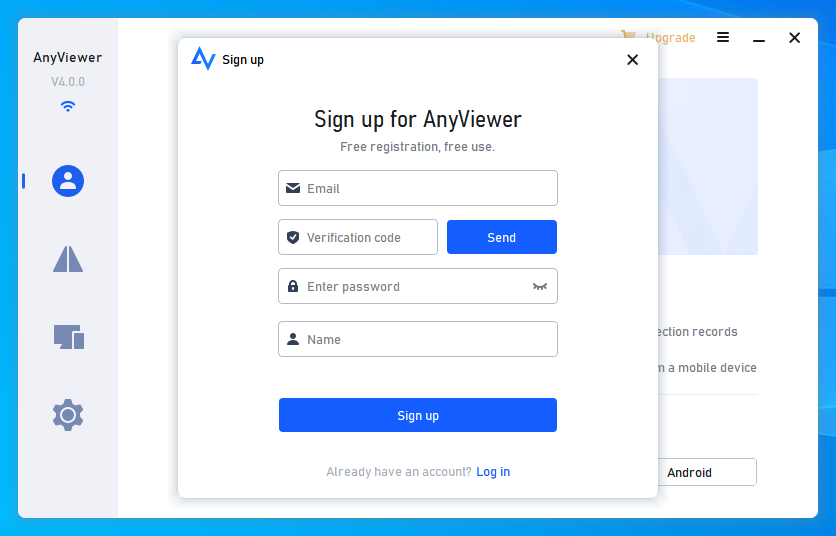 Step 3. You should now see that you have successfully logged into AnyViewer. Your device will be assigned to the account to which you have logged in automatically.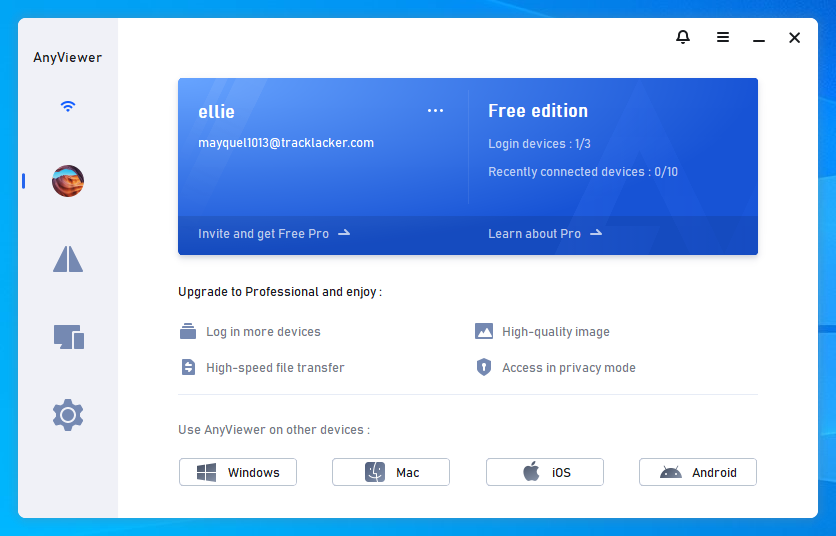 Step 4. On both devices, log in to the same AnyViewer account, then click One-click control for unattended remote access.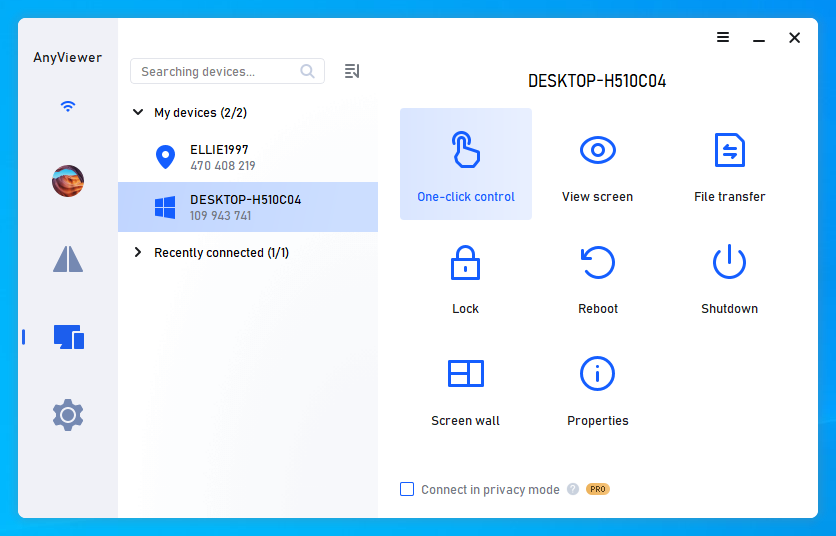 Step 5. After connecting successfully, you'll see the remote desktop. Then you can completely control it and provide remote support just like you're sitting in front of it. You are able to change the resolution to the one that you need by clicking Screen. If you don't know the appropriate screen resolution, you can also click Adaptive to adapt automatically.

Step 6. Click Mode to change the image qualities.
Closing words
This post has 3 solutions to fix TeamViewerremote screen too small.Besides, wehave also introduceda free TeamViewer alternative, AnyViewer.It allows you to change screen size easier.Try it right now.