Brief introduction of Chrome Remote Desktop and TeamViewer
Google Chrome Remote Desktop and TeamViewer, both are remote access applications, allowing you to access a PC or other device from afar. Chrome Remote Desktop is a Google-developed Chrome extension available from the Chrome Web Store, whereas TeamViewer is a standalone application. They both work when using a computer or a cell phone. According to some users, they are thinking about which one is better. This tutorial will list detailed comparisons between them to guide you to make a choice.
Chrome Remote Desktop vs TeamViewer: compatibility, security, pricing, performance...
In the following part, Chrome Remote Desktop vs TeamViewer from the perspective of compatibility, security, pricing... will be shown for you.
Compatibility
When it comes to compatibility, it's worth mentioning that Chrome Remote Desktop can be run on a Chrome web page, which means the process is more convenient and doesn't need any extra installation. And it's workable for Linux or Raspberry Pi, iOS, OS X, Chrome OS, Android, Windows, and Linux. For TeamViewer, the web client is available via all popular web browsers, but the host PC has to download the standalone App. Of course, it also supports a large number of platforms like Linux, ChromeOS, macOS, and so on.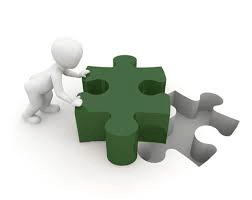 Security
Google Chrome Remote Desktop vs TeamViewer in security: Both of them are secure, but the encryption algorithms are different. TeamViewer includes a number of security features, such as encryption that is supported by 4096-bit RSA private/public key exchange and 256-bit AES session encoding and device authentication, as well as virus protection, remote data backup, and remote device monitoring. This employs the same level of security as https/SSL and is, by today's standards, absolutely secure.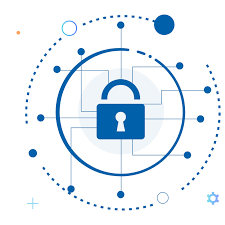 In addition, Chrome Remote Desktop is sufficiently safe, too. To protect data security, it uses an encrypted combination protocol and the AES encryption technique via a secure SSL connection. The PIN can be used to safeguard the connection while starting a remote session.
Performance
Chrome Remote Desktop and TeamViewer in performance: They are easy-to-use as well as possess simple interfaces. And TeamViewer offers a range of insights into the device to which you are connecting. For responsiveness, TeamViewer is better than Chrome Remote Desktop. And in the perspective of features, TeamViewer support file printing, screenshot, annotation, remote back up, etc, which lacks in Chrome Remote Desktop.
Pricing
Chrome Remote Desktop is a completely free application. There are no restrictions on the number of devices that can be used. And we can control up to 100 devices. For TeamViewer, it's also free for personal usage. However, the price of TeamViewer for commercial use ranges from $50 to $200, with a maximum of 300 users.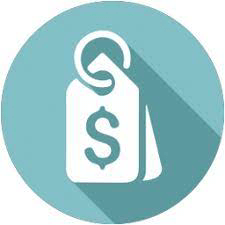 Restrictions
Compared to TeamViewer, Chrome Remote Desktop doesn't have a chat window and the wallpaper of the host computer won't be black when in a remote session. Moreover, it needs the Google account and the account of both sides need to be the same.
For the TeamViewer, on the other hand, the speed of transferring files and the high price for commercial use make people feel frustrated.
Operation
Operation of Chrome Remote Desktop
Step 1. On 2 PCs, open the Chrome Remote Desktop download page. Click on Remote access and then click the blue download button.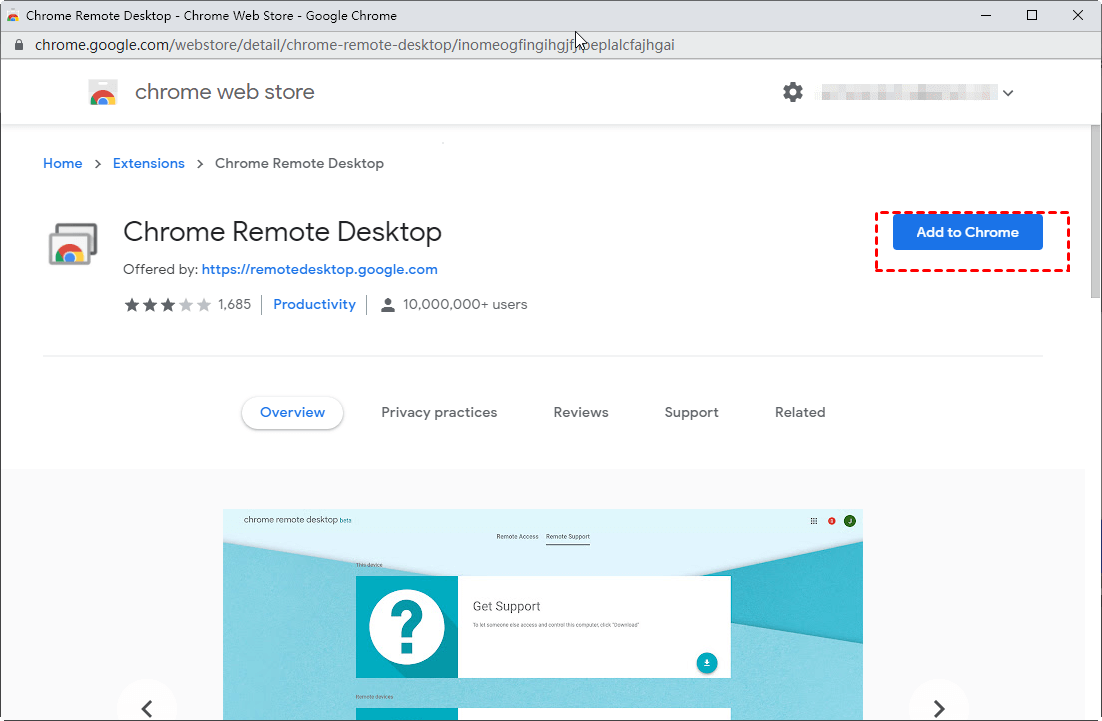 Step 2. Then the window will jump to the chrome web store, click Add to Chrome.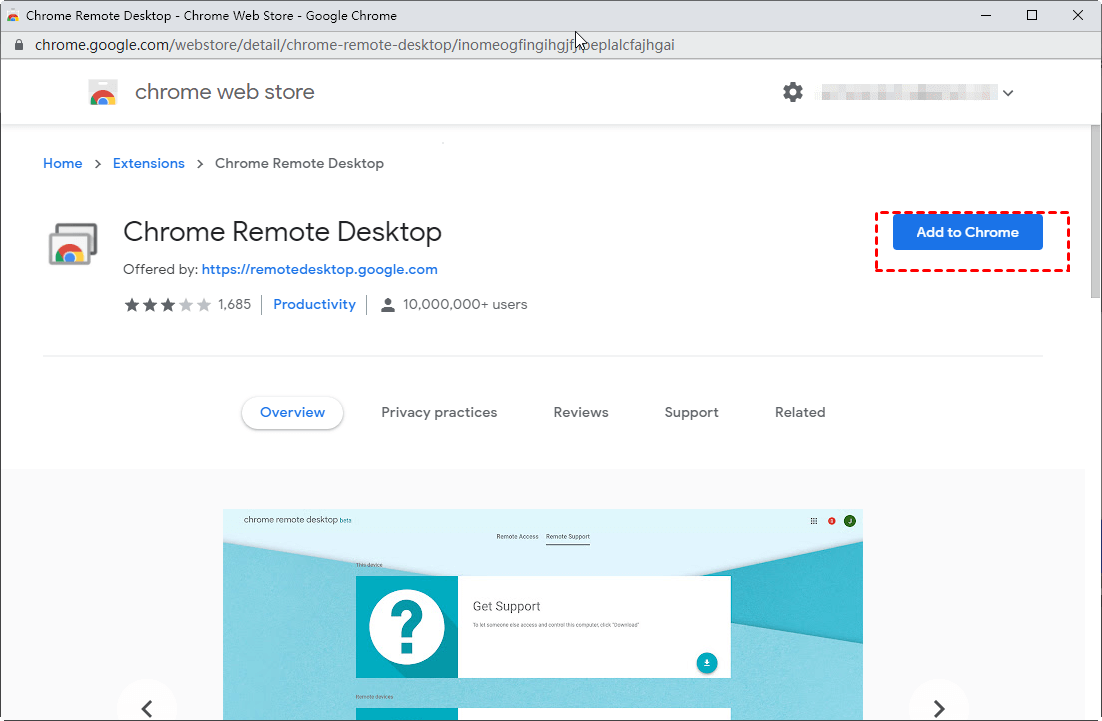 Step 3. Click on Accept & Install to install it.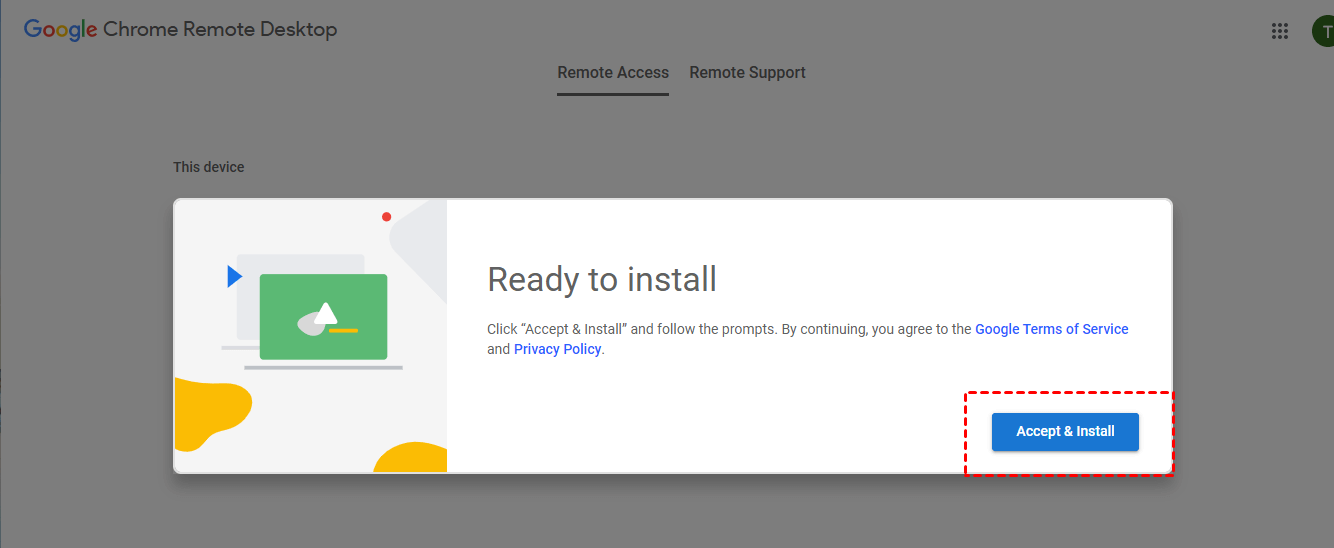 Step 5. Enter a name and then click Next.

Step 6. Choose a PIN with at least 6 numbers, and then enter it twice to start the program.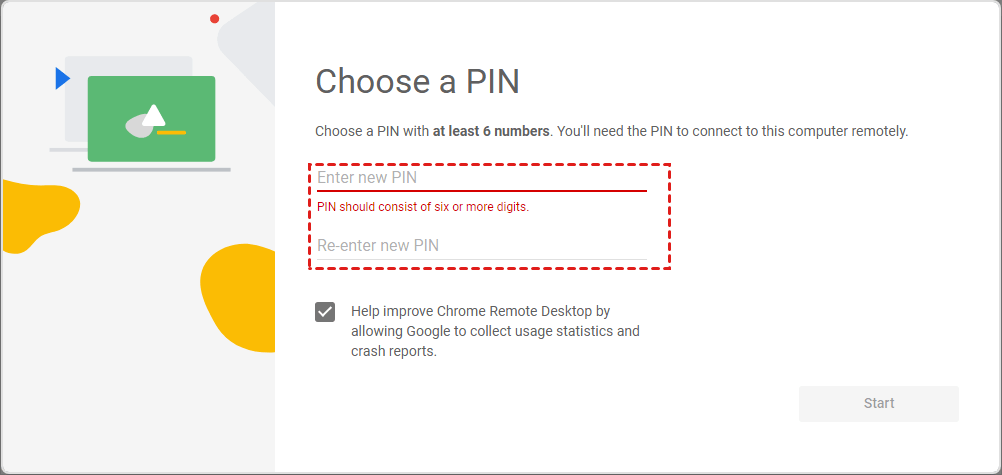 Step 7. On the local PC, open the Chrome browser and navigate here. Then log in to the same Google account. Once logged in, you can see the available computers.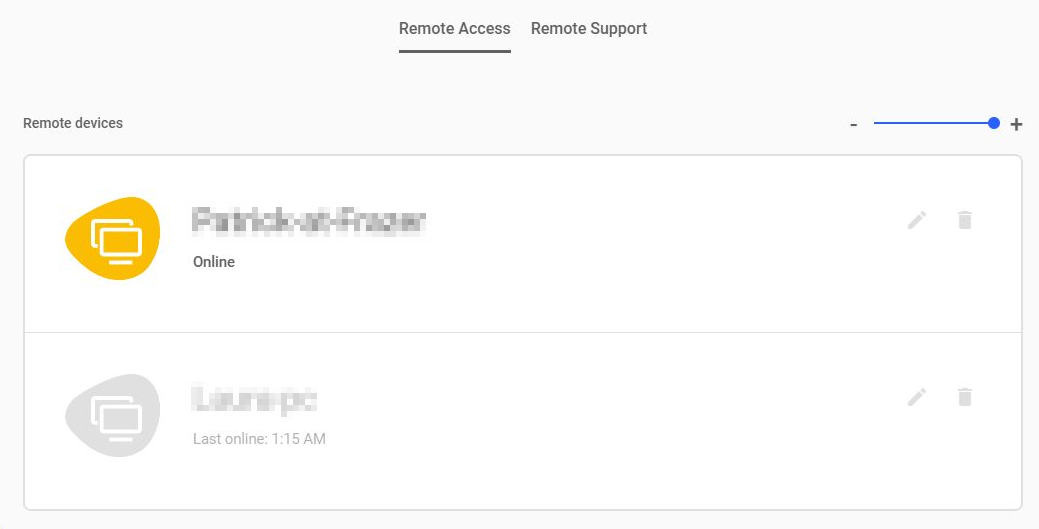 Step 8. Click on the computer set up previously, and enter its PIN. Then you could start your remote control.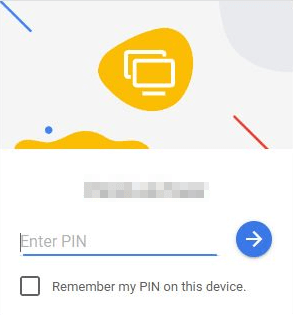 Step 9. After successfully connecting, click the arrow icon on the right side. In the File Transfer column, you can find the options of Upload file and Download file, and then you can transfer the file according to your own needs.

Operation of TeamViewer
Step 1. Tick the second option "I want to use the free version for personal use".(take the free version of individual users as an example)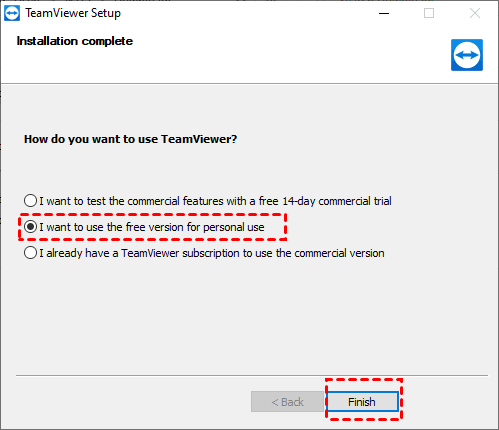 Step 2. Run and open TeamViewer on both computers. Select Login in the main interface. Create your own TeamViewer account for the first time. Click Next to complete account registration.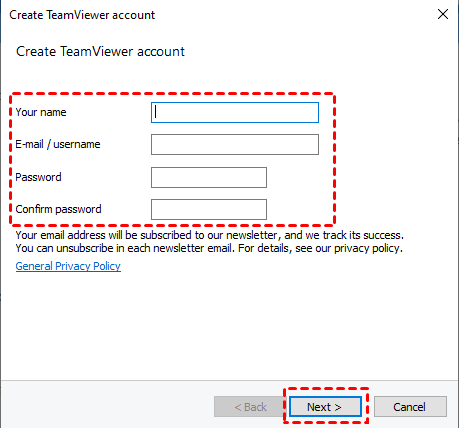 Step 3. On the client PC, click Remote Control on the left side, enter the ID of the host computer under Partner ID, and click Connect.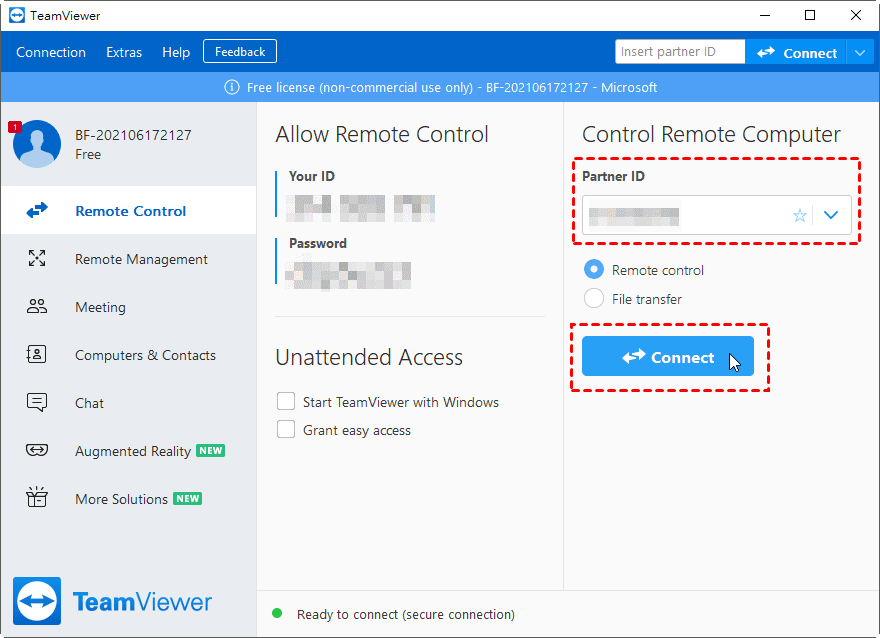 Step 4. Enter the password of the host computer in the TeamViewer Authentication window to realize the remote control. And then click on "Log On".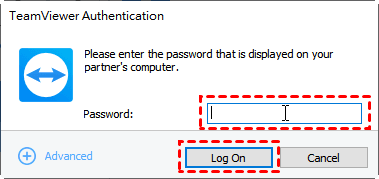 A free remote access software-- AnyViewer
After the comparison between Chrome Remote Desktop vs TeamViewer from the aspects of compatibility, security, pricing, and so on, there must be an answer in your heart. We can't go to extremes to say which is best, but we can choose the one suitable for us.
In the course of using Chrome Remote Desktop, we may meet with different kinds of issues like Chrome Remote Desktop unable to reach the host, which needs a long time to fix. Although there is a free version of TeamViewer. But the free restrictions on TeamViewer have become stricter, so many people may not be able to use it. And the price for commercial use is too high, which seems hard to afford. Therefore, we recommend you to use a free remote access software-- AnyViewer.
Like TeamViewer, AnyViewer is also a standalone app for remote access. From the perspective of security, AnyViewer adopts ECC (elliptic curve encryption) algorithm, which is even stronger than the AES algorithm of CRD. And for the performance, flexible methods of connection, easy operation, rapid responsiveness, and the clean interface of AnyViewer are appraised by many users. And it's compatible with Windows 11/10/8.1/8/7 and Windows Server 2022/2019/2016/2012 R2. Here are the concrete steps for the operation of AnyViewer.
Before the connection:
Download and install AnyViewer.
Make sure your network is accessible.
Step 1. Go to Log in, and then click Sign up. (If you already have signed up on its official website, you can log in directly.)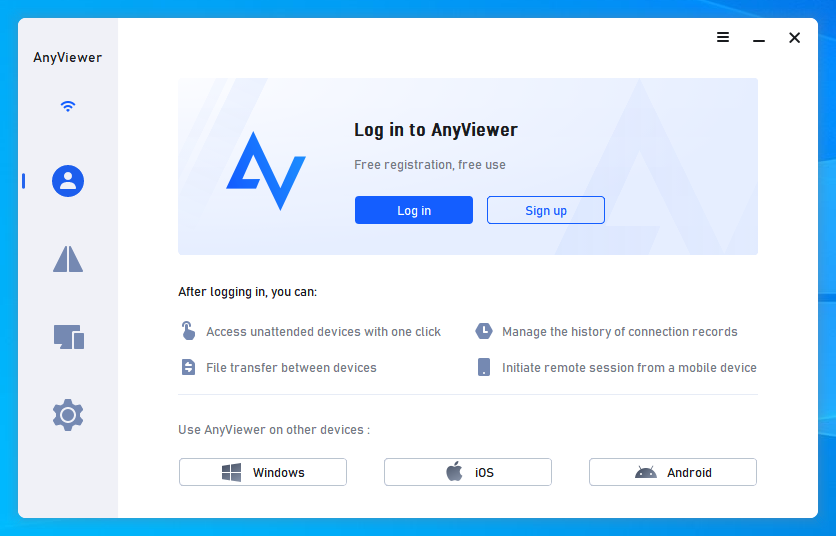 Step 2. Fill in the signup information.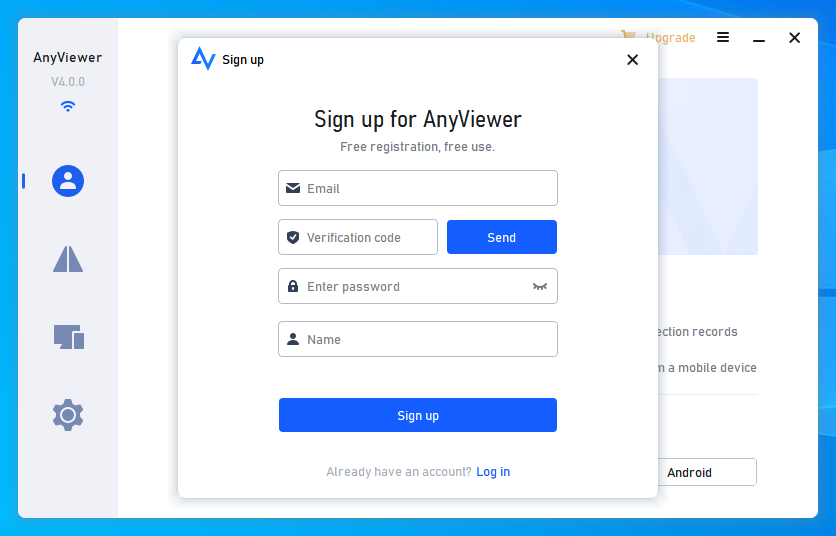 Step 3. Then you can see you successfully logged in to AnyViewer. Your device will automatically be assigned to the account you've logged in to.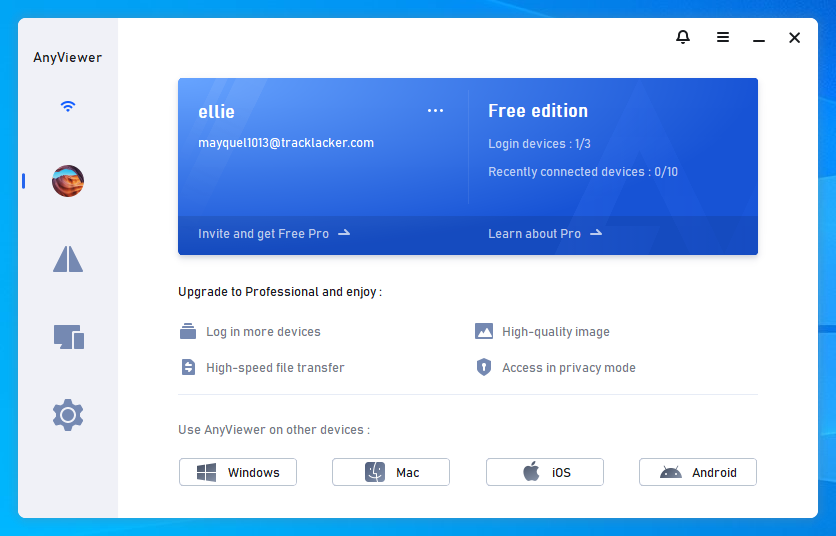 Step 4. Log in to the same AnyViewer account on the two devices, then you can achieve a direct connection by clicking One-click control.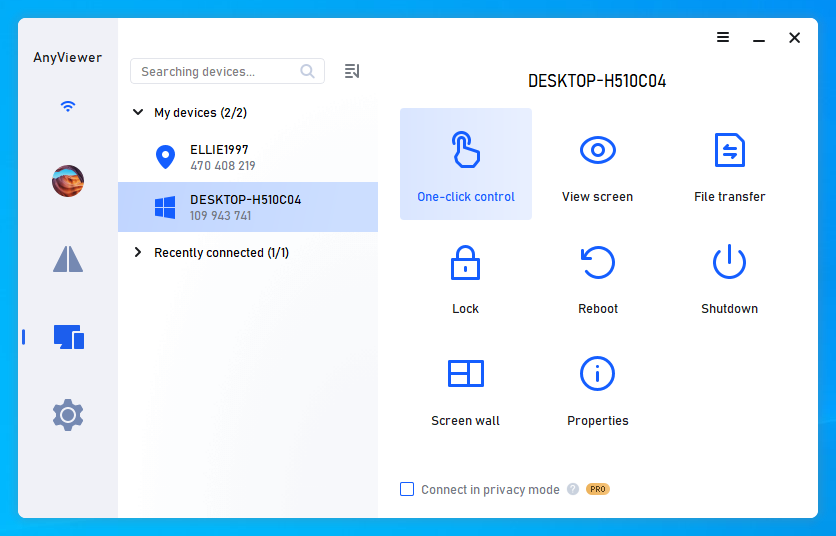 Note: You can also upgrade your account to Professional or Enterprise edition to assign more devices and to connect to another computer in privacy mode.
After successfully connecting, AnyViewer can also provide various practical features suitable for remote access. For example, you can remotely lock, log out, restart the host computer. You can also adjust the resolution and image quality. The default wallpaper hiding function also makes the remote connection smoother.

Conclusion
Chrome Remote Desktop vs TeamViewer, which one is better? I believe everyone's answer is different, because only what suits you is the best. If you are concerned about the price, then you can choose Chrome Remote Desktop. If you pay more attention to usage feelings, TeamViewer is better. If you're seeking software concentrating on all the advantages, AnyViewer is the most suitable choice for you!