Splashtop vs LogMeIn
Remote access software is among the most important in today's remote and collaborative work contexts. Splashtop and LogMeIn are two of the most widely used applications for this. Is Splashtop better than LogMeIn? Here is a thorough comparison of Splashtop vs LogMeIn. Let's look at their varied features to see if one of these remote desktop choices meets your needs.
Overview
►Splashtop
Splashtop is a software solution that allows for both remote access and remote support. Splashtop claims to provide a safe, high-performing solution to match particular use cases and boasts 30+ million clients and users among both large and small enterprises globally.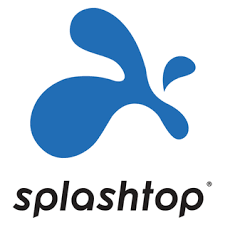 ►LogMeIn
LogMeIn is an application that allows you to control another computer from anywhere in the world. You may simply access all the crucial files on your work computer using this program whether you're at home or away. It is also utilized by IT specialists to assist you in troubleshooting computer issues remotely.
Compatibility
Splashtop vs LogMeIn support several popular operating systems as follows.
| | | |
| --- | --- | --- |
| Operating System | Splashtop | LogMeIn |
| Windows | √ | √ |
| macOS | √ | √ |
| Android | √ | √ |
| iOS | √ | √ |
Features
Both Splashtop and LogMeIn provide many features that make remote collaborations more effective. The following are the essential remote access features they offer. However, most features are designed for paid plans. For example, in Splash's free version, you can only offer your family or friends remote support. LogMeIn does not offer a free version, you must purchase a license to use it, and the available features will vary according to your chosen plan.
| | | |
| --- | --- | --- |
| Features | Splashtop | LogMeIn |
| Unattended remote access | √ | √ |
| File transfer | √ | √ |
| Concurrent sessions | √ | √ |
| Multiple monitor support | √ | √ |
| Remote reboot | √ | √ |
| Real time chat | √ | √ |
| Mobile accessibility | √ | √ |
Pricing
The two programs provide a range of pricing alternatives, enabling customers to compare more thoroughly.
►Splashtop
Splashtop offers a free version named Splashtop Personal for users to perform basic but limited remote access for free. It has three business access plans (7-day free trial): Business Access Solo, Business Access Pro, and Business Access Performance.
Business Access Solo is billed annually at $60. It is designed for individuals and allows access to up to 2 computers per license.
Business Access Pro is billed annually at $99. It is designed for individuals and teams, allowing access to up to 10 computers per license.
Business Access Performance is billed annually at $139 per user to access up to 10 computers per license, and it can save 20% when you have 4-9 users and save 25% for 10+ users. It is designed for the best image color, audio quality, and more.
Splashtop plan comparison:
►LogMeIn
LogMeIn does not have a free plan. It offers three different pricing plans (14-day free trial) for individuals, power users, and small businesses. All require billed annually.
LogMeIn plan comparison: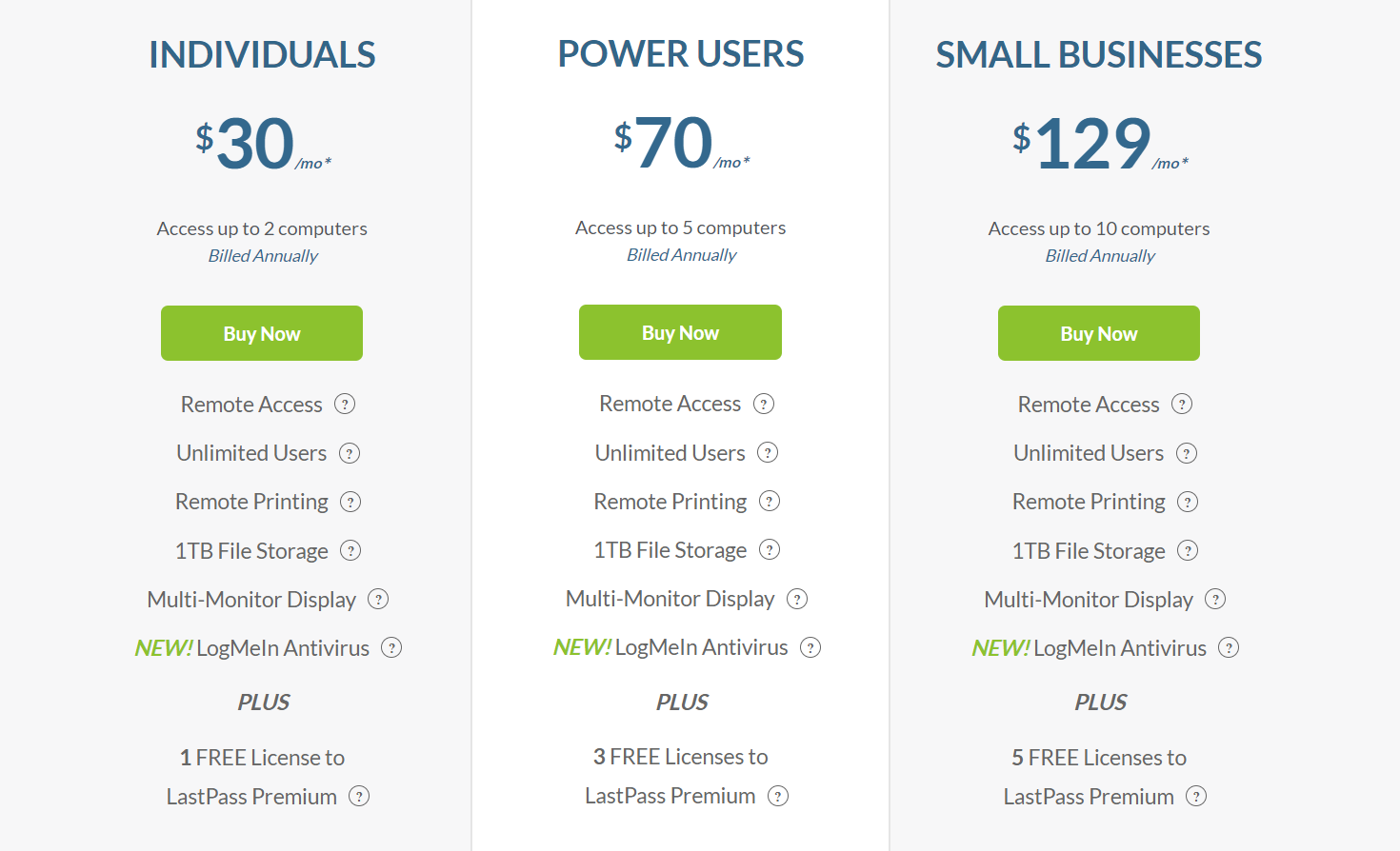 In short, Splashtop is better for individuals to use its Personal version for free. Splashtop costs less per installation for businesses, whereas LogMeIn provides a more premium service solution. If you want to enjoy the same services as LogMeIn provides at a lower price, we recommend you select a LogMeIn alternative free.
Security
►Splashtop
Splashtop's remote access solutions are extremely secure. All connections are secured with TLS and 256-bit AES encryption. Splashtop also includes top security features like device and two-factor authentication.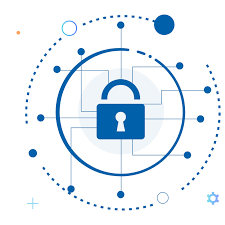 ►LogMeIn
Is LogMeIn safe? LogMeIn uses industry-standard techniques and protocols to encrypt and authenticate interactions. It is protected using SSL/TLS (OpenSSL). The PKI certificate of the LogMeIn server is used to validate its identity. The host's identity is validated using a pre-assigned identifier and shared secret. These credentials are transmitted from the host to the server over an encrypted SSL/TLS connection. Not even the LogMeIn staff can see or access the data sent between your machines.
Are you looking for the best alternative to Splashtop and LogMeIn?
Splashtop and LogMeIn charge high for their advanced features. In this case, you may look for other cost-effective alternatives. There are many Splashtop and LogMeIn alternatives on the market, and the powerful remote desktop software AnyViewer could be the best option.
Why do you need AnyViewer?
Free version. AnyViewer has an entirely free version that includes all the core functionality stated above. Unattended access, file transfer, concurrent sessions, remote reboot, instant chat, and other services are all offered without charge.
Safe. AnyViewer has never suffered a data breach. Your data is protected during the session using end-to-end encryption with the powerful 256-Bit Elliptic Curve Cryptography (ECC) technique.
Fast & Stable. It was created using cutting-edge technologies to assist you in setting up a dependable and speedy remote connection.
AnyViewer is incredibly simple to use. Download, install, and launch it on your computers, and then you can begin using one-click remote control in a few simple steps.
Step 1. On the host machine, click Sign up to register a new account and log in.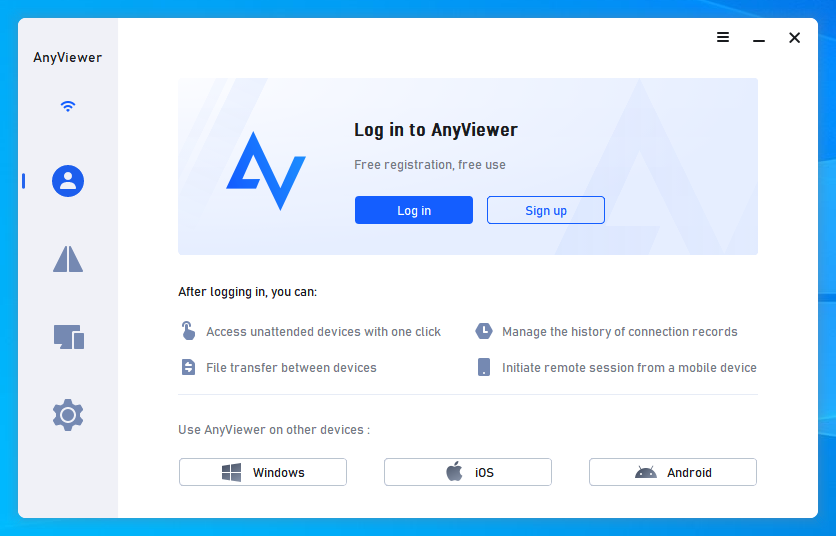 Step 2. Log on to the client computer using the same account. The account will be assigned to your device once you successfully logged in.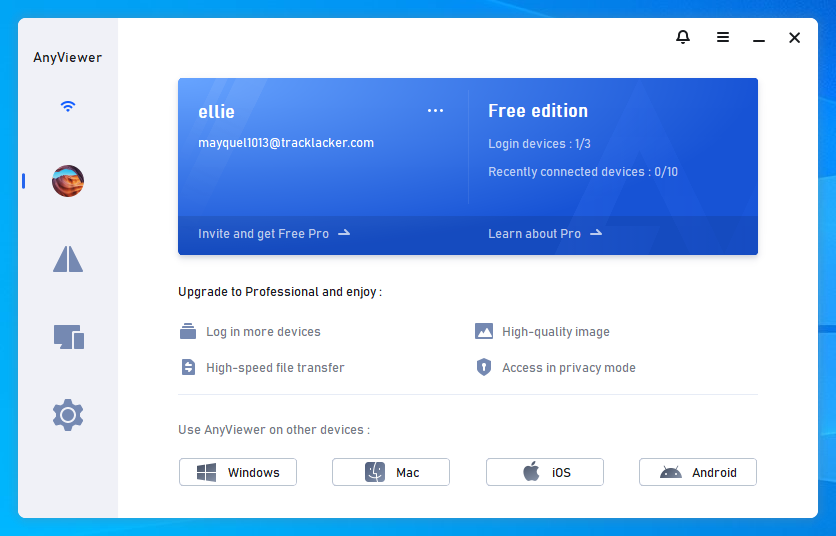 Step 3. You can see the list of assigned devices by going to the Device interface. Click the device you wish to connect to and then click One-click control.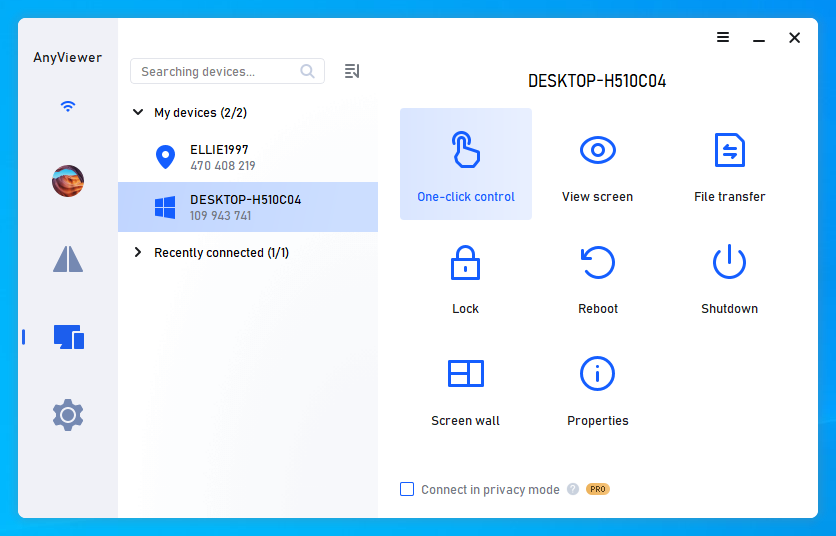 Notes:✎...AnyViewer also has reasonably priced plans for business purposes. We suggest upgrading your account if you have more than two remote PCs. After that, you can benefit from more rights for a modest fee.

Manage up to 100 unattended devices.
Connect to up to 10 devices simultaneously.
Transfer an unlimited number of large files (1TB per file) at the same time.
...
Conclusion
Splashtop vs LogMeIn: which one is better for you? Splashtop is more suitable for large companies or organizations because it is more customizable and provides numerous enterprise-level capabilities at a lower cost. LogMeIn is ideal for small firms that want remote access to 10 or fewer PCs, but it is pretty pricey. If both products are out of your price range, we recommend AnyViewer, which has numerous free capabilities for individuals and cost-effective options for businesses.