Can I drag and drop in Remote Desktop?
I use remote desktop on a daily basis and I find that I often need to quickly transfer files between my physical PC and the RDP, or even between different multiple remote sessions. I'm also aware that there is a copy/paste option available in Remote Desktop. What I'm looking for is a direct drag and drop function. So I want to ask, can I drag and drop in Remote Desktop?
- Question from Annie
The answer is Yes!
Fortunately, the answer to this question is Yes. Remote Desktop, as a Windows built-in feature, allows people to remotely access a PC from another PC, which provides a large amount of convenience for many users. With Remote Desktop, we can not only realize file transfer by using copy and paste, but also drag and drop.
How do I enable drag and drop in Remote Desktop on Windows 11, 10, 8, 7?
Here in this part, we'll talk about how to use RDP to drag and drop the files so that the whole session will be more efficient and more convenient. Before the operation, enable the Remote Desktop on the host PC, otherwise the computer can't connect to the remote PC.
Part 1: Connect to the remote PC
Step 1. In the PC that you want to control, click the"Start" button and go to "Settings" > "System" > "Remote Desktop". Here you can see the PC name of this computer. Keep it in mind, as you need to use it for accessing this computer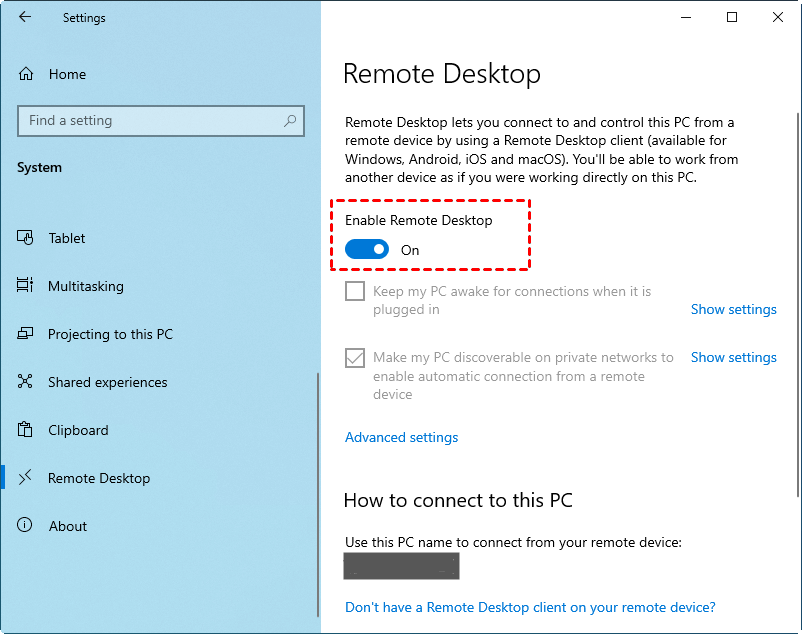 Step 2. Drag the slider to enable Remote Desktop. Then, click "Confirm".

Note: By default, any user who has an administrative account on the host PC is allowed to access it, thus you need to set a strong password for your administrative account.
Step 3. Type "Firewall" in the Search box, choose Windows Defender Firewall, and click "Allow an app through Windows firewall".
Step 4. Click "Change Settings" and Check Private and Public for Remote Desktop. Then, click "OK".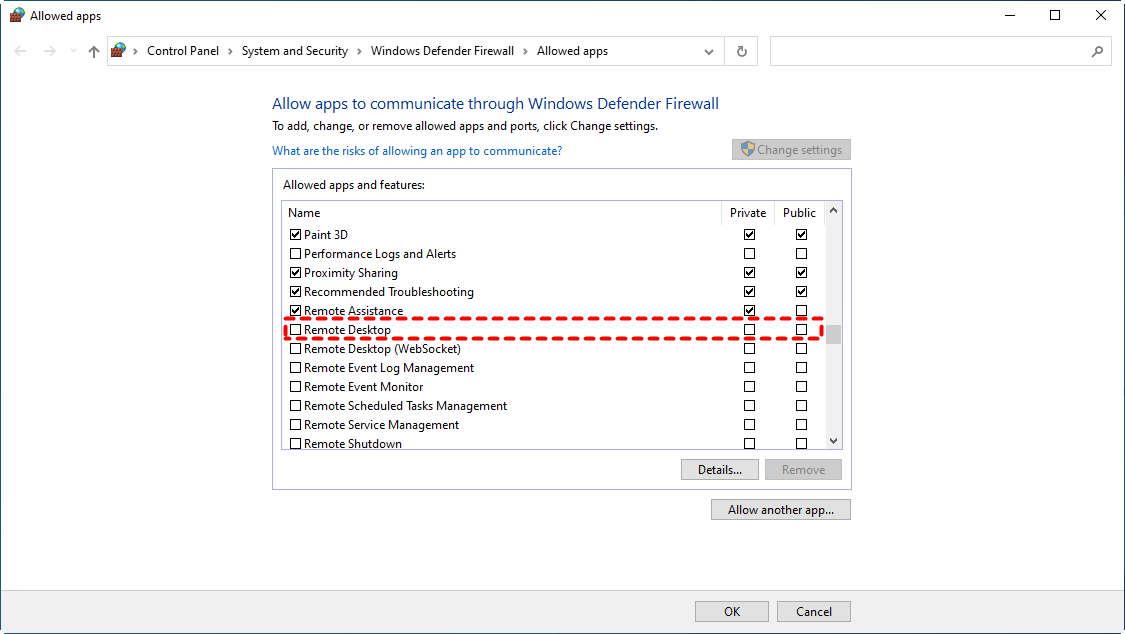 After enabling Remote Desktop and allowing the tool in the firewall, you can run Remote Desktop Connection to control the computer.
Step 5. In the PC that you use to control another PC, input "remote desktop connection", double click "Remote Desktop Connection" to open it.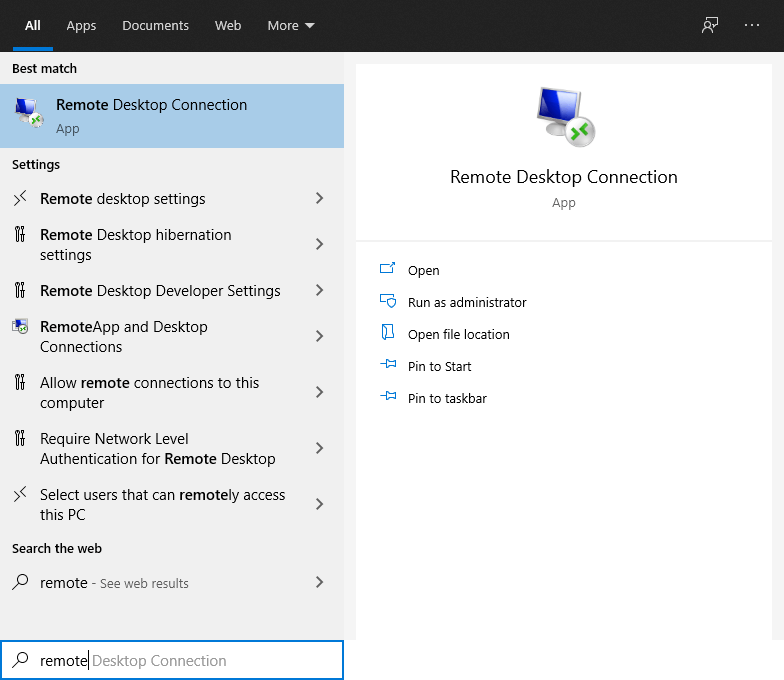 Step 6. Now, you'll in Remote Desktop Connection. Type the PC name or the IP address of the remote PC and click "Connect".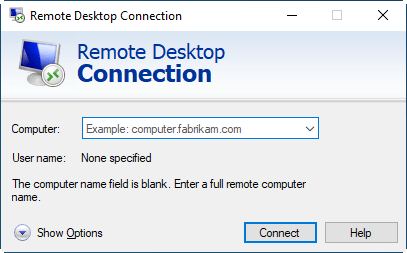 Step 7. Then, you'll be asked to input the password and user name and the password of the host PC to connect to it.
Step 8. Now the remote connection is being established.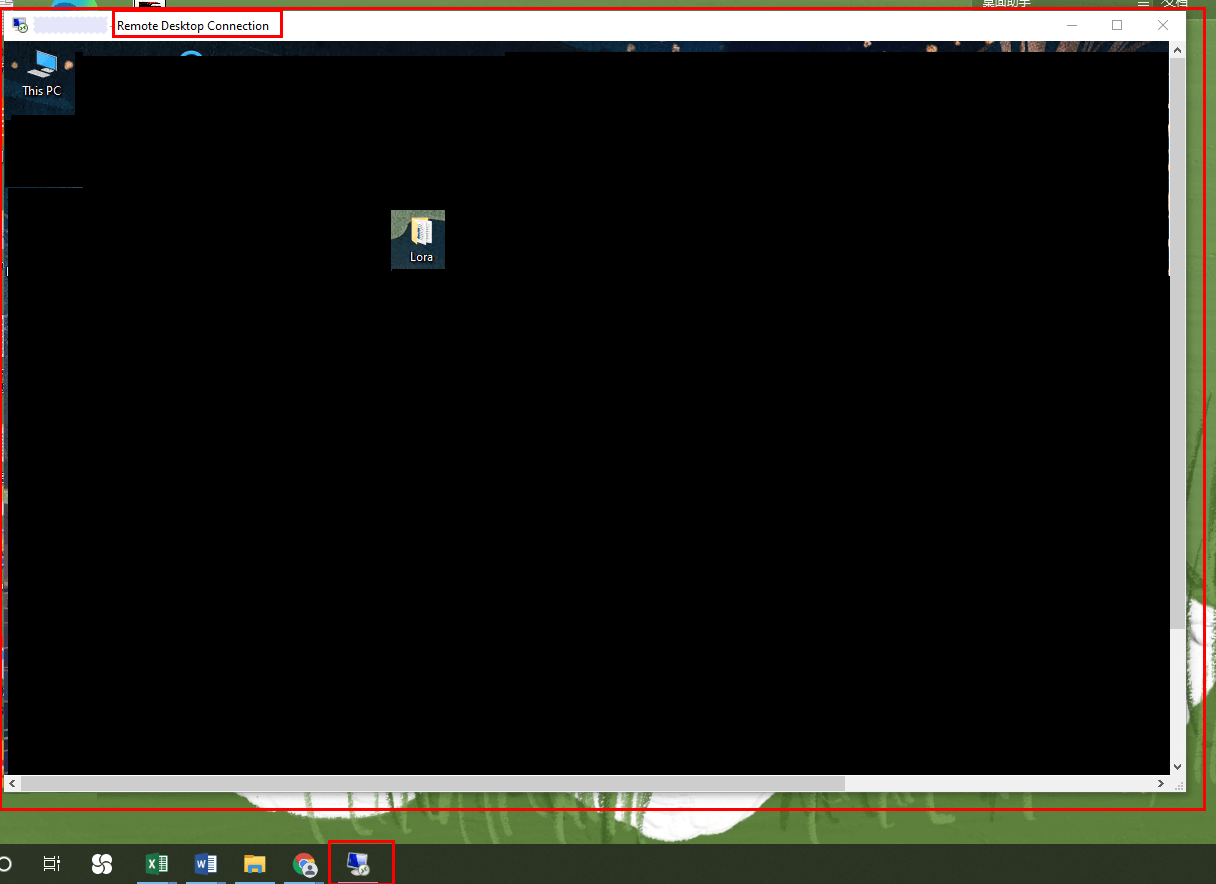 Part 2: The ways to drag and drop in Remote Desktop
Step 1. Now suppose the file or folder is located on local desktop.
Step 2. Hover the mouse cursor over the file or folder and long press the on-screen left mouse button.
Step 3. Move the finger to drag the selected item to the desired location.
Step 4. Tap the on-screen left mouse button to drop in respective location.
Bonus tip: What we can do if drag and drop not working?
However, what if you meet with "drag and drop not working"? Don't worry, it's just because the local drives are not redirected. Here are 2 ways can help you figure it out. Keep reading!
Method 1. Disable "Do not allow drive redirection" option
Step 1. Press Win + R and then enter "gpedit.msc" in the dialog box. Click on "OK" or press the "Enter" key.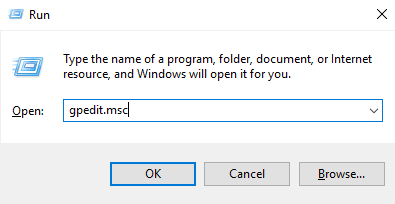 Step 2. Navigation:
Computer Configuration > Windows Components > Remote Desktop Services > Remote Desktop Session Host > Device and Resources Redirection > Do not allow drive redirection
Step 3. Double click on it and then set it to "Disabled". And then exit to see whether the issue remains.
Method 2. Change the registry key
Step 1. Press Win + R and then enter "regedit" and then press the "Enter" key.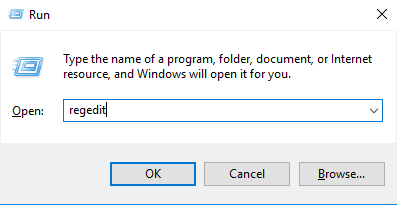 Step 2. Navigate to:
HKLM\SOFTWARE\Policies\Microsoft\Windows NT\Terminal Services\fDisableCdm
Step 3. Double click on fDisableCDdm adn then change the value data to 1.
Free & Secure alternative to Remote Desktop: AnyViewer
We already know the answer to the question "Can I use drag and drop in Remote Desktop on Windows 11, 10, 8, 7?" is Yes. But if you are looking for a remote access software that will be not limited by the same LAN and easy to set up, we strongly suggest you to use AnyViewer. You even can get remote access with one click if you log into the same account on 2 devices.
If you upgrade to Professional and Enterprise version, then you can enjoy:
★Tips:

Assign more devices and remote into more devices simultaneously.
Experience Privacy mode to blacken the remote screen and disable the keyboard & mouse of remote PC.
...
Step 1. Install AnyViewer. Sign up for the AnyViewer account and then log in to this account on the two computers. Once logged in, the PC will be assigned to the account automatically.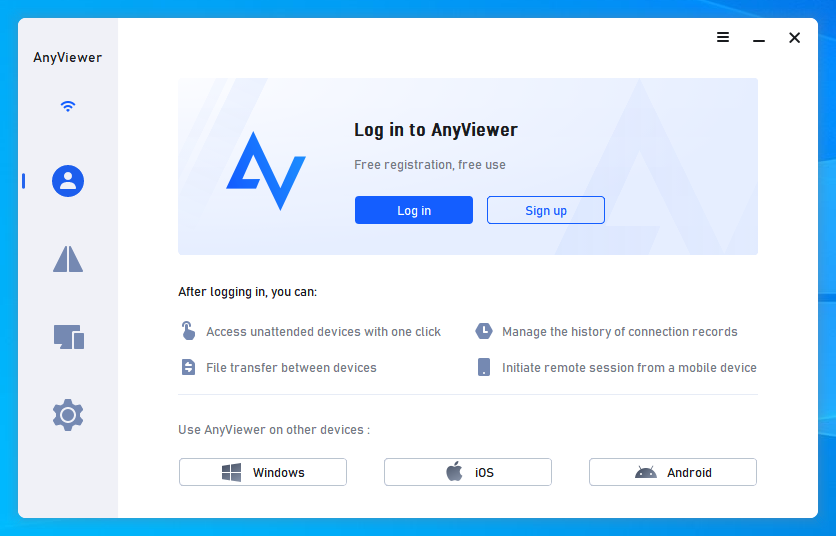 Step 2. After logging in, you can see your interface as the following picture.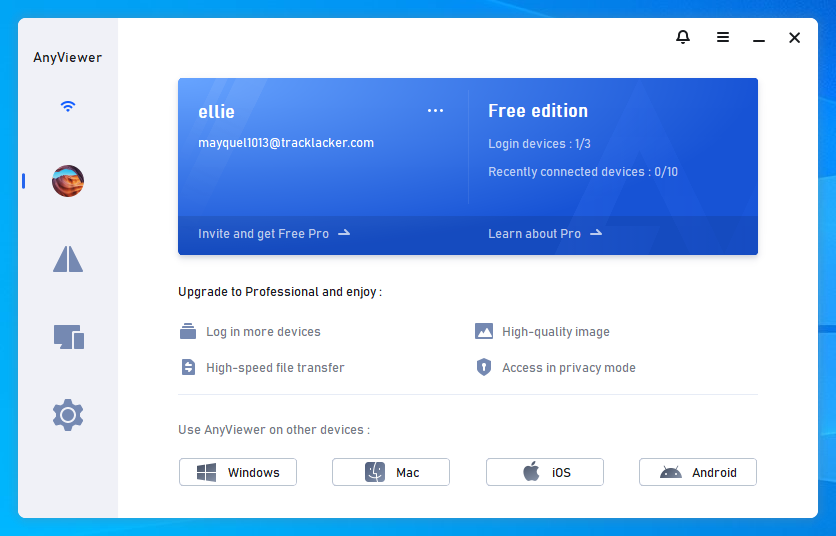 Step 3. On the client computer, go to "Device", locate and click the PC that you need to control. And then click "Remote control" to achieve remote connection with one click.