Overview: Zoho Assist vs LogMeIn
Remote support software is an important tool that people use for remote access. It enables users to connect to any remote desktop or device to provide remote support and quick remote access and remote control. Zoho Assist and LogMeIn are both popular remote desktop software. But Zoho Assist vs LogMeIn, which one should you choose?
What is Zoho Assist
Zoho Assist, powered by Zoho, a leading cloud software company, is a reliable and secure remote desktop solution that enables you to perform on-demand or scheduled remote connections, as well as provide organizations with easy on-demand remote support to efficiently serve their customers. It is a cloud-based platform that requires no installation to use and offers a free version and a variety of pricing options to meet the different needs of businesses and individuals.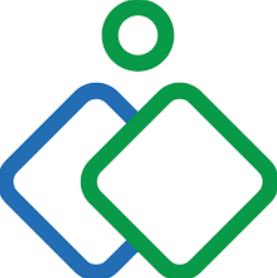 What is LogMeIn
LogMeIn, also known as LogMeIn Pro, is one of the most popular remote access software programs on the market. It belongs to the same company that created the collaboration tool GoToMeeting, which is aimed at large organizations. It is an application that allows you to control another computer from anywhere in the world. LogMeIn also has remote desktop products such as LogMeIn Rescue, Central, and Pro. One of them, LogMeIn Rescue, is a product designed to provide users with professional remote support services.
Comparison of Zoho Assist vs LogMeIn Rescue
LogMeIn vs Zoho Assist, which should you choose? In this article, we will compare Zoho Assist and LogMeIn Remote Support based on the following parameters to help you understand their differences and help you better decide on the right tool for you.
Operating systems
Zoho Assist vs LogMeInRescuesupports several popular operating systems as follows:
| | | |
| --- | --- | --- |
| Operating System | Zoho Assist | LogMeInRescue |
| Windows | √ | √ |
| MacOS | √ | √ |
| Android | √ | √ |
| iOS | √ | √ |
| Linux | √ | √ |
Features
Both Zoho Assist and LogMeIn offer several features that make remote collaboration more effective. Below are the basic remote access features they offer. However, the majority of features are only available in subscription plans. And there is no free version of LogMeIn.
| | | |
| --- | --- | --- |
| Features | Zoho Assist | LogMeInRescue |
| Unattended remote access | √ | √ |
| File transfer | √ | √ |
| Screen sharing | √ | √ |
| Multi-channel communication | √ | × |
| Instant chat | √ | √ |
| Remote support | √ | √ |
| Screen capture | × | √ |
| Screen recording | × | √ |
Security
Security is a key concern for many users of remote technology. Zoho Assist vs LogMeIn, Who is more secure? Let's take a look at Zoho vs LogMeIn security.
Zoho Assist
To ensure secure and encrypted communications, Zoho Assist uses SSL 256-bit AES encryption, maintains session logs, and provides an audit trail. As a cloud-based solution, there is no software to download and Zoho Assist takes care of regular updates. In addition, it has a user-friendly firewall and can be easily configured for a seamless workflow.
LogMeIn
Is LogMeIn safe? LogMeIn solutions use industry-standard encryption and authentication technologies and protocols for all connections. It is protected using SSL/TLS (OpenSSL). the LogMeIn server's PKI certificate is used to authenticate its identity. Pre-assigned identifiers and shared secrets are used to authenticate the host. These credentials are exchanged between the host and the server via an encrypted SSL/TLS connection. It provides authentication and defense against eavesdropping, tampering, and forged messages.
Pricing
When considering a remote access solution, it's critical to think about pricing. Both Zoho Assist and LogMeIn offer a variety of pricing options, and by comparing them below, you can find the pricing option that best fits your budget and needs. But you need to know that there is no free version of LogMeIn.
Zoho Assist
It is worth mentioning that Zoho Assistant has a free version. The free version supports five unattended PCs and one remote technician. It offers many features including live chat, clipboard sharing, user management, multi-monitor navigation, two-factor authentication, and support for multiple operating systems.
In addition to this, Zoho Assist offers other paid options:
LogMeIn
Unfortunately, LogMeIn Rescue does not offer a free plan and requires users to pay for access. And LogMeIn Rescue is $108.25 per month (billed annually).
AnyViewer: Best free remote support & remote access software
If you want free remote support software, LogMeIn is not your choice as it does not offer a free plan. You can use the free version of Zoho Assist, but it is limited in its functionality and does not provide you with a pleasant experience.
What could be better than Zoho Assist and LogMeIn? Professional remote desktop software is highly recommended. AnyViewer is your best choice!
AnyViewer is an all-in-one remote access and remote support software, and with the free version of AnyViewer, you can enjoy many features. Let's compare the free versions of AnyViewer and Zoho Assist.
Step 1. On both of your devices, install, and launch AnyViewer. Navigate to "Login" on one of the computers and click on "Sign up" (if you've already joined the official website, you can log in now).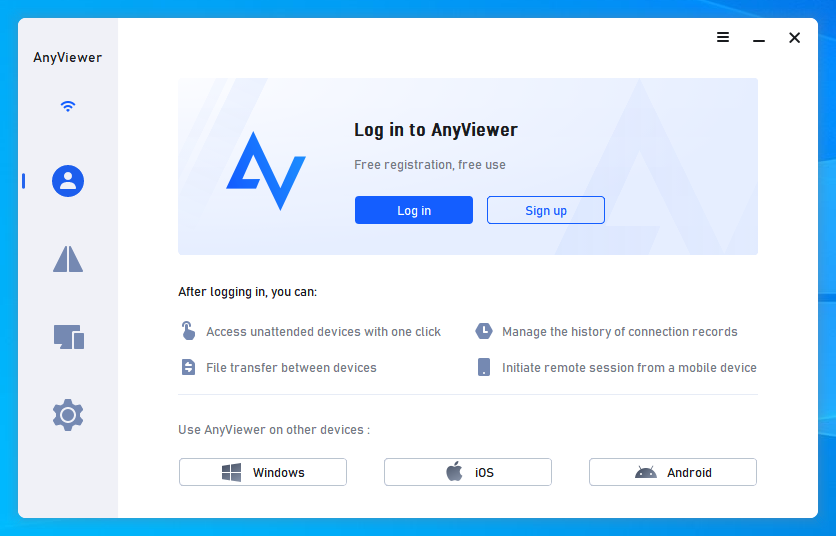 Step 2. Fill out the sign-up information to create an AnyViewer new account.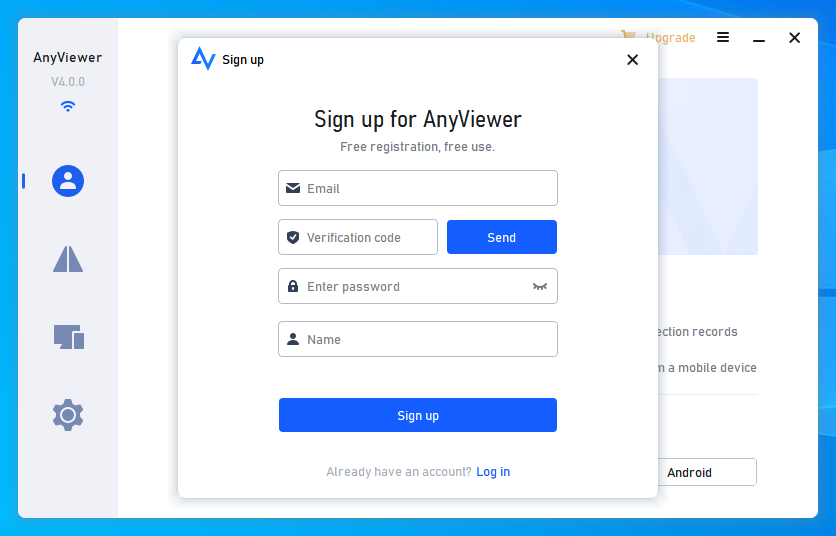 Step 3. After successfully logging into AnyViewer, your device will be automatically assigned to the account you logged into.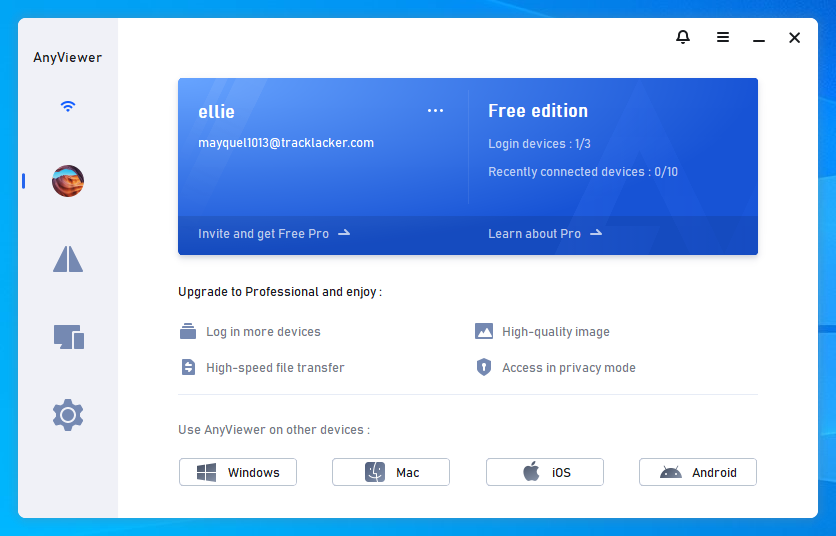 Step 4. On the other device, sign in with the same AnyViewer account. Then select the computer you want to connect to in "Devices". To gain unattended remote access to the computer, click on it and select "One-click control."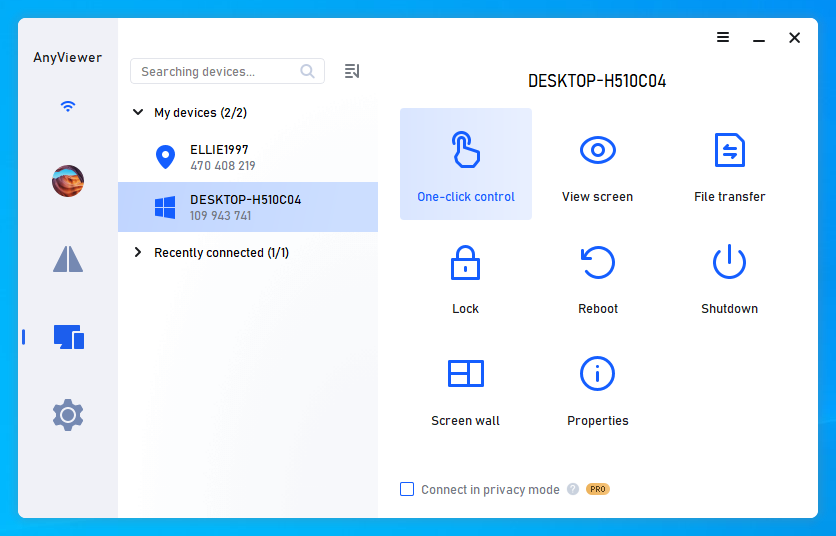 ★Tips: You can update your account to a professional or enterprise plan. Then you'll have the following rights:

Connect to up to 10 devices simultaneously.
Manage up to 100 unattended devices.
Enjoy numerous handy features, such as Privacy Mode, which allows you to deactivate the remote PC's keyboard and mouse and black out the screen.
You are allowed to transfer an infinite number of large files simultaneously (1TB per file).
Enjoy high-image quality
...
​​​​​
Conclusion
This article primarily compares Zoho Assist vs LogMeIn. You can choose according to your budget and the features you need. But AnyViewer is one of the best options both in terms of price and features. Download it now and try it!