Zoho Assist overview
Zoho Assist is a remote support and remote access software designed to help businesses and IT professionals provide remote technical support to their clients or colleagues. It allows users to access and control remote computers or devices over the internet, enabling them to troubleshoot issues, perform software installations, and assist users from a distance.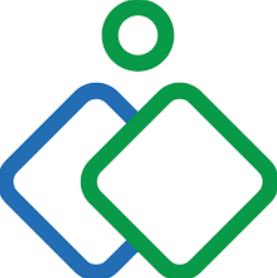 While it offers many useful features for remote support and access, here are some potential limitations to be aware of. For example, here are some real comments from its users:
At times, delays may arise, extending the resolution process.
The software required constant internet, where a blink can mess the system up and cause Zoho Assist not working.
Sometimes remote calls fail to connect effectively.
Top free Zoho Assist alternatives [10 options]
For those who are seeking Zoho Assist alternatives, here are ten options for you. Each of them has its key features and unique pros and cons, choosing according to your own needs.
Option 1. AnyViewer [highly-recommended]
The first option is the highly recommended Zoho Assist alternative. It is free yet professional remote access & remote support software AnyViewer. It is the best alternative to Zoho Assist. Within AnyViewer, a plethora of impressive features are available, adeptly catering to the remote access needs of a vast array of users.
Key features:
All-in-one attended & unattended remote access.
Fast file transfer speed.
Free multi-session support.
Multi-monitor switch.
Text chat in session.
Remote restart & reconnect support.
Mass deployment.
Pros:
Stable and fast connection regardless of whether you are using it over WiFi or a network.
Setting up remote connections is typically straightforward, and the software provides clear instructions and guides.
Remote session secured by end-to-end Elliptic Curve Cryptography (ECC) encryption.
Affordable prices of a professional and enterprise plan for more functionalities.
Cons:
Mac & Linux are not supported at present.
Option 2. TeamViewer Remote
Another alternative to Zoho Assistis TeamViewer Remote. It is one of the trusted remote access, control, and support solutions, designed to save you time and money by enabling you to connect to any device, any time, any place. Through the power of TeamViewer Remote, you gain the ability to securely establish connections with your IT systems, enabling you to extend seamless support from any location with immediate effect.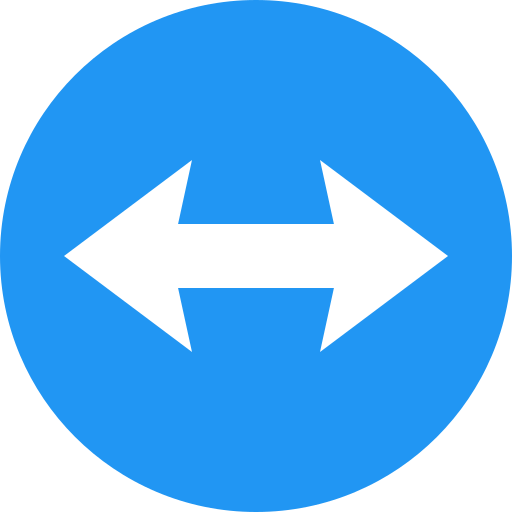 Key features:
Secure unattended access.
Mobile device access.
Secure file transfer of any size.
Wake-on-LAN (WoL).
Chat/messaging.
Pros:
Secured by top-tier security with end-to-end 256-bit AES encryption, two-factor authentication, and various industry-grade features like conditional access and SSO.
Highly compatible, covering the highest combined total of 127 manufacturers for mobile devices, operating systems, and embedded devices on the market today.
Stable and immersive remote access and support sessions with fast transfer speeds and high image quality.
Cons:
Free license is only free for private use. Commercial use requires paid licenses.
The cost for paid licenses may be far beyond the affordable of many organizations or individuals.
Very limited features for a free license.
Poor or unreliable internet connectivity can negatively impact performance.
Option 3. AnyDesk
AnyDesk is a popular remote desktop software that allows users to access and control remote computers and devices over the internet. It is designed to provide remote support, remote access, and collaboration capabilities.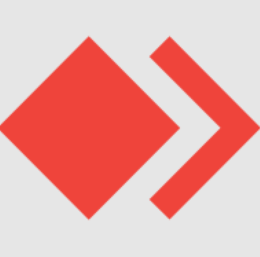 Key features:
Over-the-Internet remote session.
Initiate remote control from mobile.
Access to sleeping/powered-off computers.
Remote management of servers & workstations.
Instant message.
File transfer.
Session record.
Pros:
AnyDesk offers cross-platform compatibility, supporting Windows, macOS, Linux, FreeBSD, iOS, and Android without any additional fees.
Users can relish a seamless experience with 60 fps on local networks and most internet connections.
At the software's core lies DeskRT, an intelligent codec facilitating smooth compression and transfer of image data between connected computers.
The software is fortified with Banking standard TLS 1.2 technology, ensuring protection against unauthorized access to the computer.
Cons:
Free version for personal use only. When commercial use is detected, your connection will be blocked.
Doesn't work as expected on low-resolution devices.
When attempting to access Android devices using a laptop, numerous issues may surface.
At times, a recurring problem arises, displaying 'Waiting for Image' when connected through a mobile hotspot.
It's not ideal for large file transfers.
Option 4. Splashtop
Splashtop serves as a versatile remote desktop software designed to cater to the needs of both individuals and businesses. It offers various plans tailored to different needs, including personal use, remote support, and remote access for IT teams.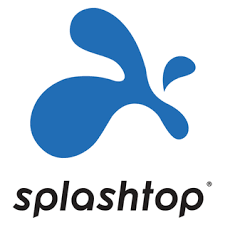 Key features:
Unattended Android remote access
One-to-many file transfer
Multi-monitor remote desktop
Remote desktop audio
Two users into one computer
User computer management
Pros:
Installation and support are easy for non-technical people.
Secured by TLS and SSL encryption, device authentication, and multiple levels of password protection to ensure secure remote access and protect sensitive data.
Smooth 4k streaming on multiple screens.
Great flexibility, offering black screen options.
Exceptional support through its SOS feature, which comes to the rescue in case of connection corruption on client computers.
Cons:
Free access to Splashtop Personal is limited to your local home network; an outside network connection requires a subscription.
The application's list of computers takes around a minute or more to update when a remote system goes offline.
The abundance of configuration options for remote access can be overwhelming and, at times, challenging to comprehend.
Recently, there have been intermittent issues with streamer access loss and unreliable system online status indications in the Dashboard.
Option 5. Chrome Remote Desktop
Chrome Remote Desktop by Google is a free, browser-based solution. It's easy to set up and use, requiring only the Chrome browser and a Google account. With a simple interface, it allows remote desktop access from any device with Chrome. Ideal for casual users in need of basic remote access functionality.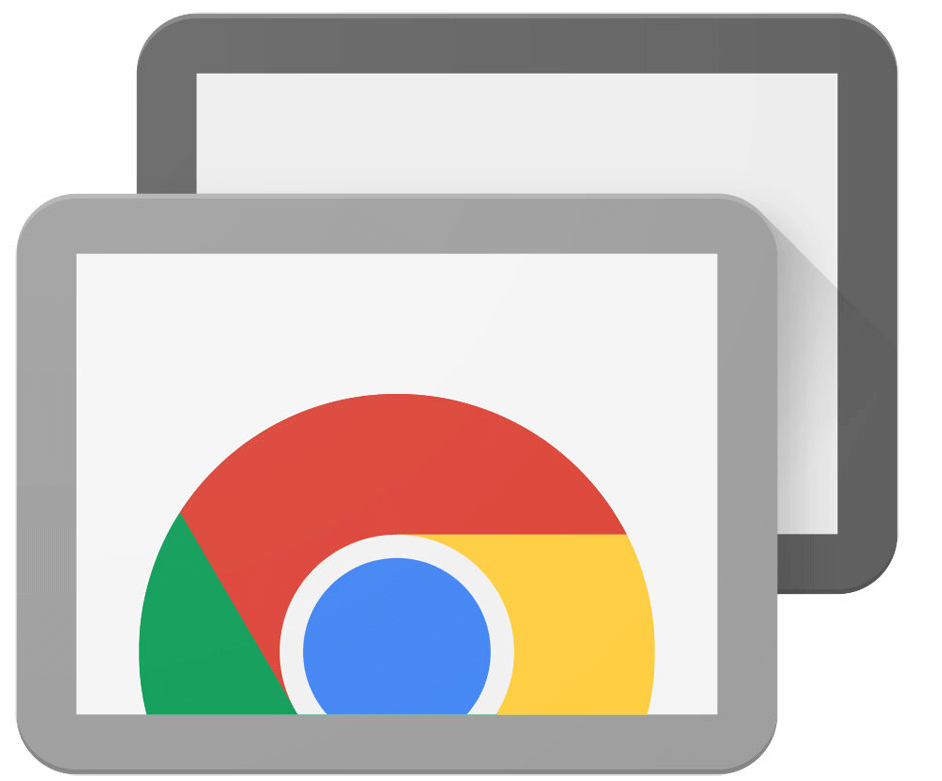 Key features:
Runs on Windows, Mac, Linux, Android, and iOS
Support for both spontaneous assistance and unattended access
Clipboard syncing can be enabled
Key mapping is supported
Upload and download files betweencomputers
Choose from full-screen, scale-to-fit, and resize-to-fit display options when connected to a remote computer.
Pros:
Quick installation.
Supports multiple monitors.
Updates often.
Continues to function even when the host user is logged off.
Works between operating systems.
Cons:
File transfer functionality is clumsy.
There is no ability to print remote files to a local printer.
The software lacks chat capability for communication between users.
It is limited to usage on Chrome browsers only.
A Google account is mandatory to utilize the remote desktop service.
Option 6. BeyondTrust Remote Support
BeyondTrust Remote Support (formerly Bomgar) is a powerful solution for support teams of all sizes, providing secure and controlled remote support for nearly any device or system worldwide. It ensures seamless assistance and issue resolution, regardless of the user's location.
Key features:
Access controls/permissions
Document storage
Monitoring
Real time notifications
Real-timechat
Multi-channel communication
Workflow configuration
Reporting/analytics
Pros:
Seamlessly access various systems, including PCs, Macs, phones, and tablets remotely.
Empower users to install apps without requiring local admin rights.
High reliability and user-friendly interface for customers or clients.
Eliminate the need for a separate webpage as it offers universal accessibility.
Effortlessly implement upgrades for enhanced performance.
Cons:
The mobile apps require improvement.
Resource files are large, consuming substantial storage space.
Issues arise with privileges when connecting from a Mac to a Windows PC.
There is a delay at the start of a session.
Voice chat functionality with the user would be beneficial to discuss issues verbally instead of relying solely on chat.
Option 7. ConnectWise Control
ConnectWise is a comprehensive GoToAssist competitor, providing remote support, access, and meeting solutions. It enables effective computer repairs, updates, machine management, and seamless remote collaboration through online seminars and presentations.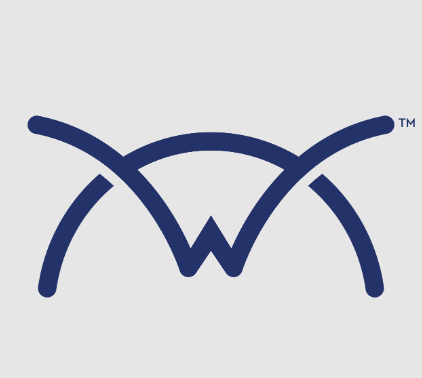 Key features:
Employ web-based live-stream video communications for particularly challenging support sessions.
Leverage over 100 free extensions and integrations to enhance remote support and unattended access sessions.
Change the visual theme, set user permissions, and add logos for an appearance that matches your brand.
Connect with systems running any major operating system or web browser, including servers and mobile devices.
Pros:
The majority of its plans grant access to an unlimited number of unattended computers and devices.
Administrators can exercise a high level of user control, assigning granular permissions to individuals and groups.
It provides over 100 free extensions and third-party integrations across most subscription levels.
Cons:
Many of the platform's excellent communications features are unavailable with the entry-level plan.
The entry-level package is also lacking in features compared to similar offerings around the same price point.
Installation and removal take slightly more time compared to other remote-access software.
Option 8. LogMeIn Rescue
LogMeIn Rescue is an all-inclusive remote support software, that empowers technicians to troubleshoot by accessing and controlling devices efficiently. Its diverse array of features encompasses remote access, file transfer, chat, voice communication, and diagnostic tools, ensuring effective resolution of issues. This comprehensive solution is a valuable asset for seamless support and problem-solving endeavors.
Key features:
Unattended access
File Transfer back and forth with user computers
Chat capability.
Remote desktop sharing
Administrative rights elevation
File transfers
Technician transfers
Multi-device connectivity
Pros:
Better engagement with a support engineer
Helps to understand the cause and proactive measures to avoid it.
Able to have access to the customer's workstation in a fast manner.
Remote support with ease. E.g by sending email links or via pin no access from a web link
UAC for admin sign-in during software installs/un-installs and/or other admin actions
Cons:
Lack of a free version and potentially high cost, which may be challenging for small businesses or individuals with limited budgets.
Requires time and practice to become proficient with the software.
Relies on a stable internet connection for optimal performance.
May not seamlessly work with all devices or older systems.
Any server issues on their end can impact its availability.
Certain customization options may be limited.
Option 9. RemotePC
RemotePC offers a user-friendly interface, making it an excellent choice for both tech-savvy individuals and newcomers to remote desktop software. Its seamless file transfer and remote printing capabilities simplify file management and access. Additionally, RemotePC ensures effortless remote access, allowing easy setup through a web browser, ideal for busy users seeking flexibility on the go.
Key features:
Unlimited remote access
Remote reboot
Always-on access
Filetransfer
Remote printing
Whiteboardcollaboration
Browser-based access
RDP (remote desktop) connector
Videoconferencing
Pros:
The software offers 24/7 support via chat and email, with limited phone support.
Its user-friendly interface ensures ease of use for all users.
RemotePC boasts robust security features, safeguarding sensitive data during remote sessions.
Cons:
The password management tool is complicated to use.
Basic plans may have limited features compared to higher-tiered plans.
The Wake-on-LAN (WOL) feature could use improvement in functionality and performance.
Option 10. GoTo Resolve
GoTo Resolve (formerly GoToAssist) offers comprehensive IT management and support software tailored for modern small-to-medium-sized businesses. It simplifies help desk operations, combining remote monitoring, management, access, assistance, conversational ticketing, and a zero-trust architecture into one unified platform.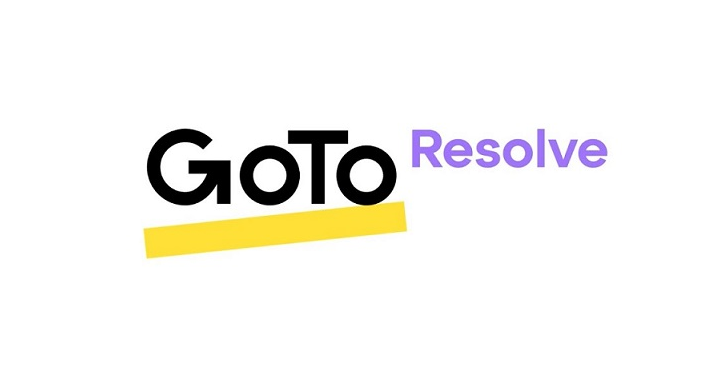 Key features:
Unattended & attended device access
Mobile device access
Virtual device access
Multiple-display support
Multiple concurrent sessions
Create tickets from Microsoft Teams and Slack.
Choose between web-based or conversational ticketing.
Join sessions via SMS, PIN, link, or email.
End users can chat via a web browser or app.
Hand off or record mobile support sessions
Banking-grade encryption and zero-trust architecture
Streamlined access management and provisioning
Pros:
Admin Interface and organization of groups/teams/departments
Beneficial for end users, particularly for tutorial purposes.
Easy installation in person or remotely
Managing Endpoints is fast and safe
Cons:
The software consumes significant CPU resources, resulting in slowdowns on high-end PCs when left open for extended periods.
Mac connectivity can be inconsistent, leading to choppy remote sessions. An irritating issue occurs with the caps lock getting reversed when making changes remotely with a complex Admin password.
The inability to transfer a support session to someone else or allow them to view the session can be limiting.
Some users find the initial setup of GoTo Resolve a bit challenging.
The bottom line
In conclusion, this post has presented ten Zoho Assist alternatives, each with its own set of pros and cons. Whether you prioritize stability, cross-platform compatibility, advanced security, or other features, there are options available to suit your remote support needs. Evaluate the features and drawbacks of each alternative to make an informed decision.