Is Zoho Assist safe?
Remote control software plays a crucial role in facilitating efficient and convenient support for businesses and individuals. However, with cybersecurity threats on the rise, it is essential to carefully evaluate the safety and security measures offered by any remote assistance tool. One such platform that deserves attention is Zoho Assist.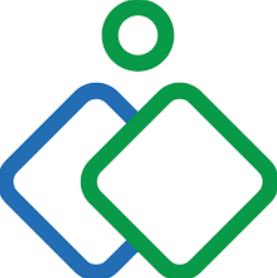 Is Zoho Assist safe? Zoho Assist prides itself on its robust security measures, ensuring reliability and safety for its users. With a range of protective measures in place, Zoho Assist effectively mitigates both familiar and unfamiliar risks, providing a secure environment for its users.
Zoho Assist security measures
Is Zoho Assist legit? Zoho Assist is a fully authorized and legitimate tool, dedicated to safeguarding your data and privacy through a range of comprehensive security measures.
Multi-factor authentication: Utilise an additional verification process to add an additional layer of security to your account. To safeguard your account from online fraud, you can utilise SMS and time-based OTP as secondary forms of authentication.
Secure with SSL and 256-bit AES encryption: During a session, the data exchanged in Zoho Assist is secured using the 256-bit AES and industry-standard SSL protocols. Your sessions are protected from tampering and intrusion.
Secure sessions with inactive session timeout: If sessions are idle for an extended length of time, they will be automatically terminated.
Data anonymization and privacy shield: The safeguarding of private and sensitive data is the foundation of internet privacy. Data anonymization allows you to make the information anonymous at any moment, protecting personally identifying information (PII) such technicians' IP addresses, customers' email addresses, and customers' IP addresses.
Is Zoho Assist used for scamming?
Is Zoho Assist used for scamming? Unfortunately, yes.
In the digital realm, scammers exploit the ease of the internet to deceive unsuspecting individuals into divulging personal information and parting with their money. Their deceptive tactic often involves convincing victims to grant them access to their systems, under the guise of installing Zoho Assist or any other remote desktop software. Once this software is installed, scammers gain unauthorized control over the victim's computer, wielding it as their own, thereby opening the door to data theft and potential malware installation.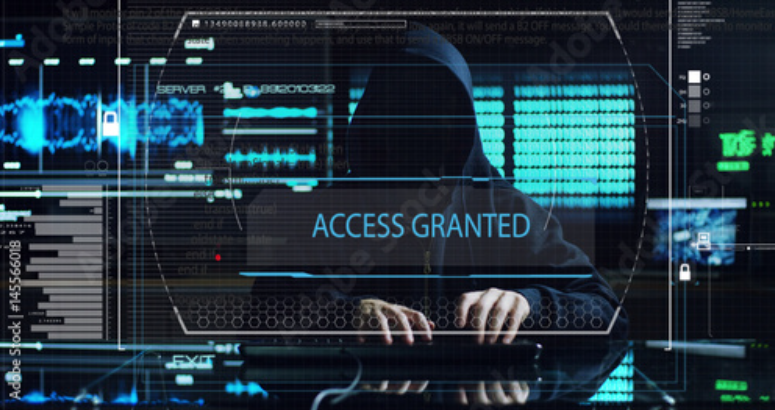 Useful tips to protect yourself from falling victim to scams
Though the answer to "Is Zoho Assist safe?"is yes. It's crucial to remain vigilant against unfamiliar individuals attempting to gain unauthorized control over your computer. To ensure you a secure remote access and safeguard yourself from falling victim to scams, here are some essential tips:
►Always remember that legitimate technical support professionals never engage in unsolicited cold calls to users.
►If you receive a call purporting to be from tech support, exercise caution, as it is highly likely to be a scam. Keep in mind that caller ID names can be easily manipulated to appear as if the call originates from a reputable organization.
►Authentic businesses never display their phone numbers in security warnings or prompt users to call them instead of utilizing self-diagnostic programs. Beware of virus alert pop-ups that prompt you to dial a specific number.
►Occasionally, these pop-ups may be designed to prevent closure. In such cases, you can forcefully close your internet browser by using Ctrl + Alt + Delete to access the Windows Task Manager or Command + Option + Escape on a Mac.
►Under no circumstances should you grant remote access to unauthorized individuals, as doing so would circumvent all your security measures.
Unlock unparalleled security and optimal performance with AnyViewer
Are you seeking a remote access solution that combines top-notch security with unmatched performance? Look no further than the ultimate free remote access software AnyViewer.
AnyViewer prioritizes the security of your sensitive information above all else. With Elliptic Curve Cryptography (ECC) encryption, your remote sessions are fortified against unauthorized access, guaranteeing the utmost privacy.
When it comes to remote access, performance is paramount. AnyViewer ensures you experience unparalleled speed and efficiency, allowing you to seamlessly connect to remote devices and accomplish tasks without unnecessary delays.
Moreover, AnyViewer offers a wide range of free features to cater to different remote access requirements, including remote desktop file transfer and real-time chat, which are not available in Zoho Assist free version.
Download AnyViewer today to unlock a world of seamless remote access!
Here is how your can achieve one-click unattended access with ease:
Step 1. Launch AnyViewer on the remote computer and proceed to create a new account. Then log in to the application.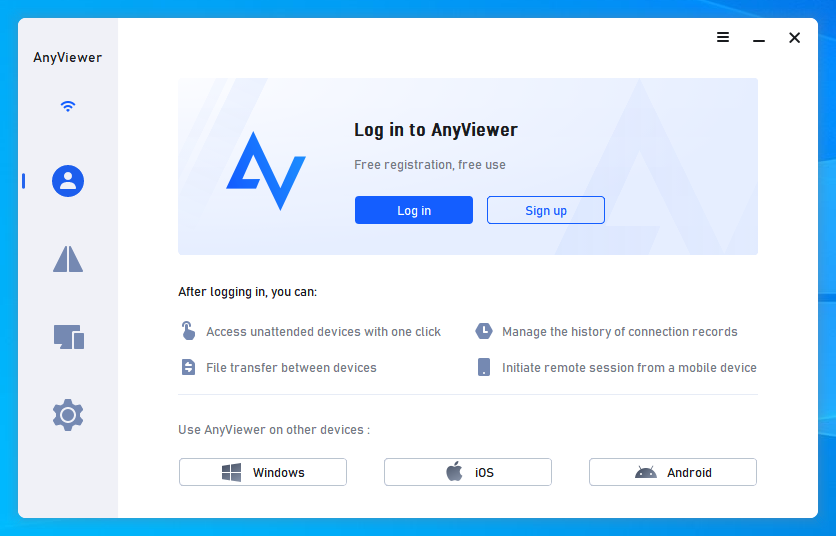 Step 2. On your local computer, open AnyViewer and sign in using the account you just created. The program will automatically assign the computer to your account.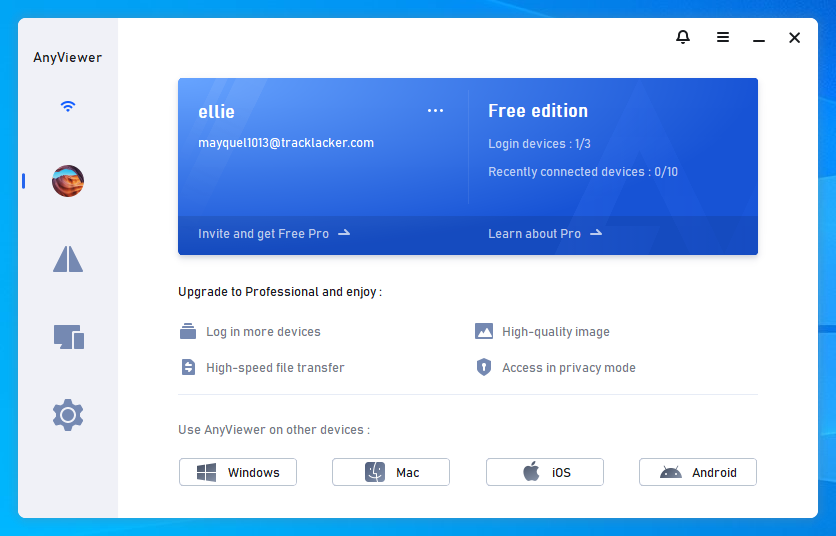 Step 3. Navigate to the Device section. From there, select the specific computer you intend to connect to and choose the One-click control option to establish a seamless connection.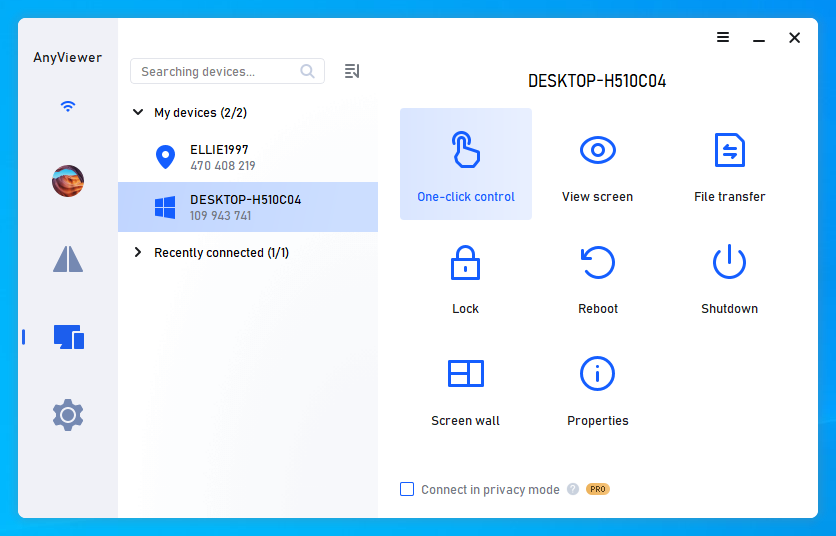 Notes:✎...If you are responsible for managing more than two remote PCs, AnyViewer offers flexible and cost-effective upgrading options designed to cater to a variety of needs. These licenses come with numerous advantages, including:

Effortless access to a maximum of 100 assigned devices with just a single click.
The ability to establish simultaneous connections with up to 10 devices.
Seamless file transfers at high speed, facilitating the transfer of files as large as 1TB per file.
Advanced security measures through the privacy mode feature, which discreetly conceals the host PC screen and disables keyboard and mouse functionality. This ensures heightened privacy and protection.
Conclusion
Is Zoho Assist safe? This post may help address the answer. If you're searching for a remote access solution with strengthened security measures, we wholeheartedly endorse AnyViewer. With its robust encryption protocols and advanced security features, AnyViewer prioritizes the utmost confidentiality and protection of your valuable data.