The issue: Zoho Assist not working
Hi. How do I fix Zoho Assist not working? I can't use the app to connect to my remote computer. Can anybody give me some suggestions?"
- Question from a user
Zoho Assist is a cloud-based remote access software that allows users to establish connections during remote desktop sessions. Unfortunately, users of Zoho Assist frequently have problems like unattended access not working or Zoho Assist not connecting. The majority of the typical Zoho Assist problems are addressed in this post. Read on to discover more.
How to fix Zoho Assist not connecting [4 solutions]
One of the most frequent problems is Zoho Assist not connecting. There are four ways to fix this problem.
Solution 1. Check the Internet connection
First, you need to ensure both computers participating in the remote session have a working and stable Internet connection.
Step 1. Press Win+ R keys, enter "cmd" and click OK.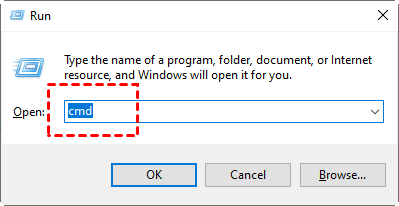 Step 2. Type in the command "ping -t 8.8.8.8" and hit Enter to check the time value. If the data show significant fluctuations, your Internet connection needs some help.
Step 3. If your Internet has problems, shut down the computer, disconnect the router or modem, wait 30 seconds, and plug it back in.
Step 4. Re-log into the router and modem, and turn on your computer to try to connect again.
Solution 2. Allow Zoho Assist in the Firewall settings
If you get a Windows security alert informing you that Zoho Assist is being blocked. Follow the instructions below to enable Zoho Assist application and its ports in the Firewall.
Step 1. Open Control Panel and navigate to System and Security > Windows Defender Firewall. Select Allow an app or feature through Windows Defender Firewall in the left pane.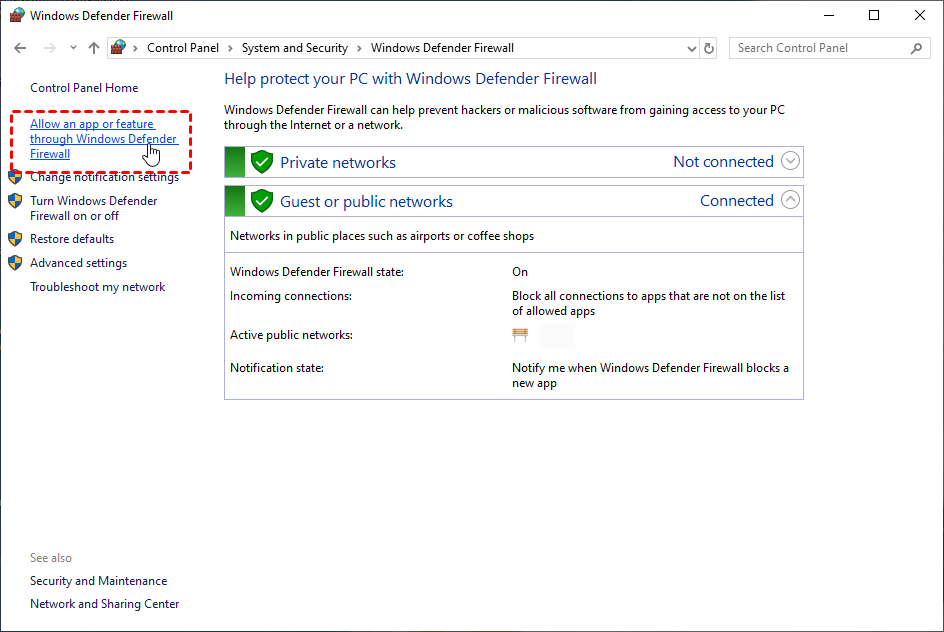 Step 2. Hit the Change settings button. Select Zoho Assist and press OK.
Step 3. Back to the Windows Defender Firewall interface and click Advanced Settings.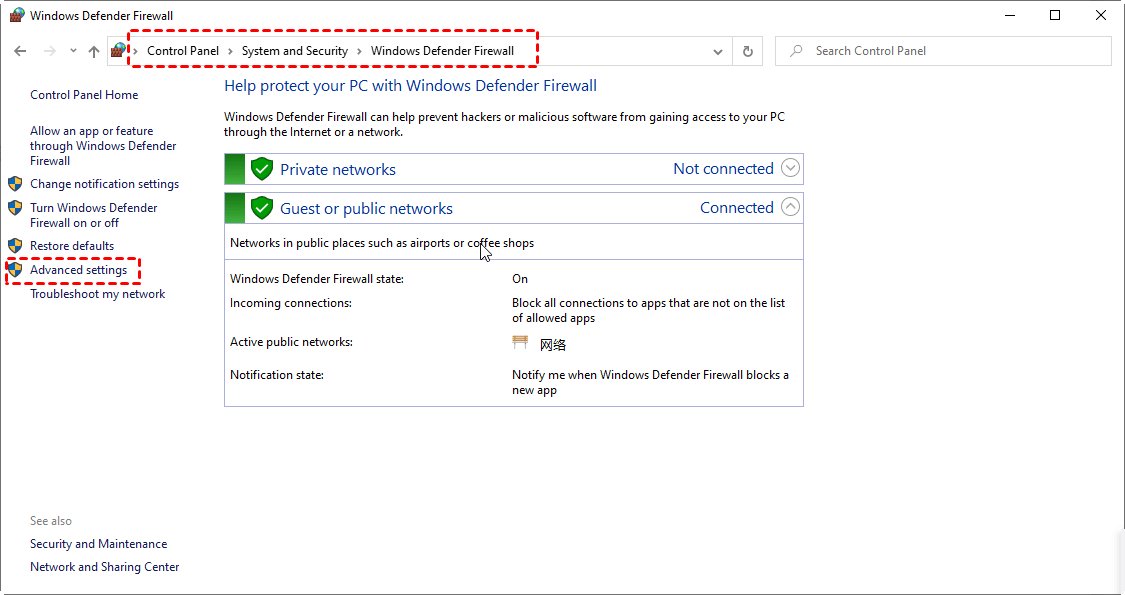 Step 4. You need to independently establish new rules in both Inbound Rules and Outbound Rules to enable Zoho Assist ports. Click Inbound Rules on the left pane and click New Rule on the right menu.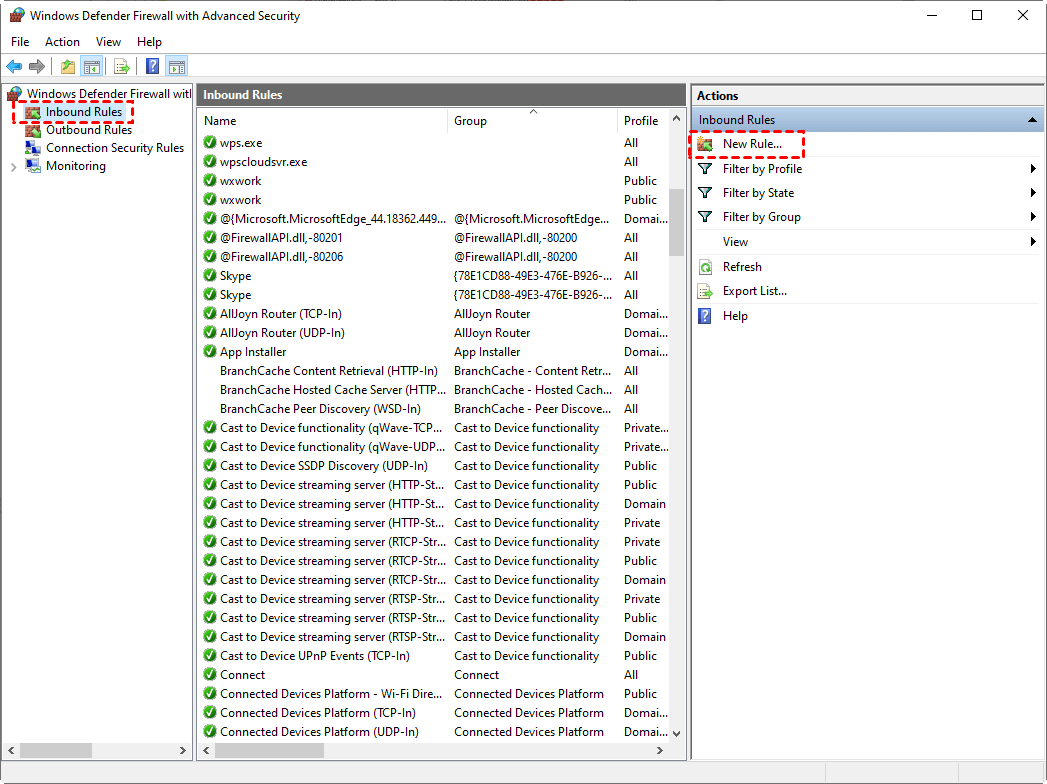 Step 5. Tick Port and click Next.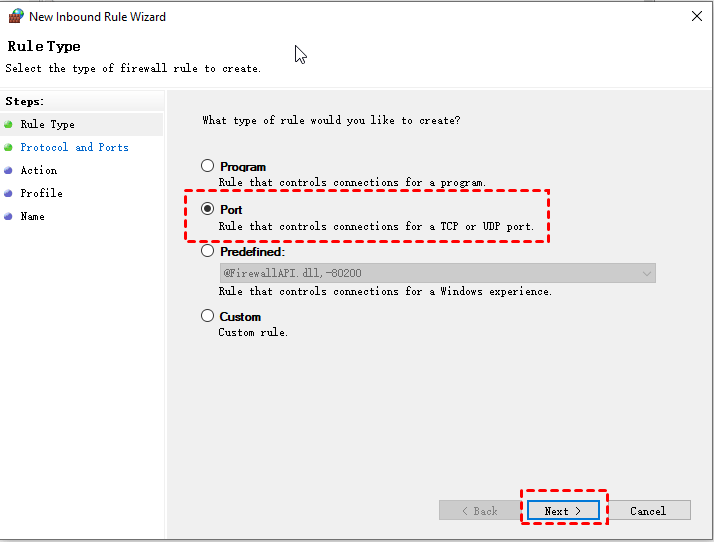 Step 6. Tick TCP and enter ports 80 and 443. Then click Next.
Step 7. Tick Allow the connection and then hit Next.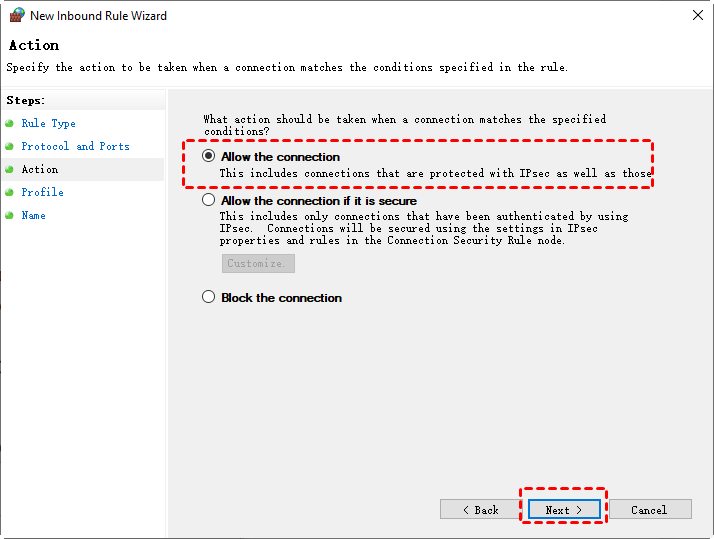 Step 8. Check all the boxes and click Next.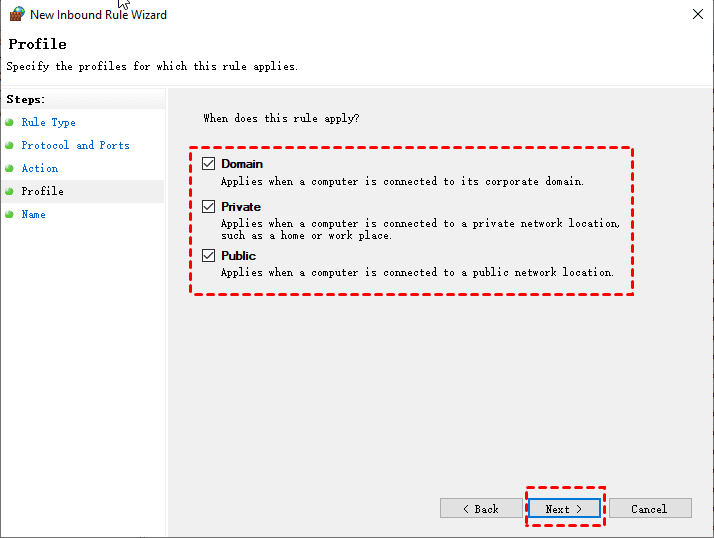 Step 9. Name the rule and click Finish.
Repeat the same steps to enable Zoho Assist ports in Outbound Rules.
Solution 3. Disable the antivirus software
If you use third-party antivirus software that prevents Zoho Assist from working, we recommend temporarily disabling your antivirus application for the connection.
Launch the antivirus program. To turn off protection, click the relevant icon on the left, then select the shield settings tab.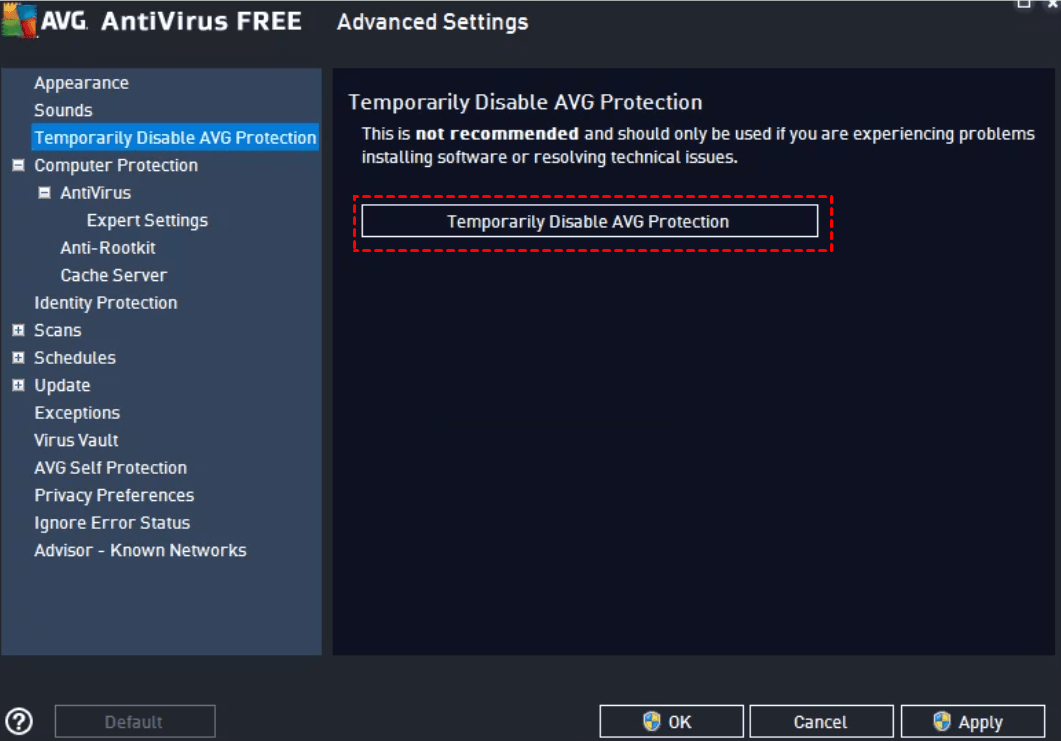 Solution 4. Check the proxy settings
Follow the instructions below to locate or set proxy settings to ensure your device is configured correctly in the proxy environment.
Step 1. Press Win + R, type "inetcpl.cpl", and press OK.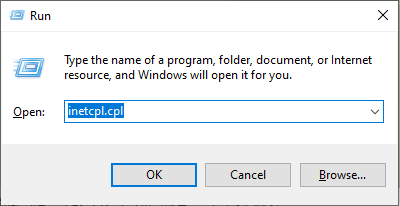 Step 2. Go to the Connections tab, and click LAN settings.
Step 3. Check the settings based on your need.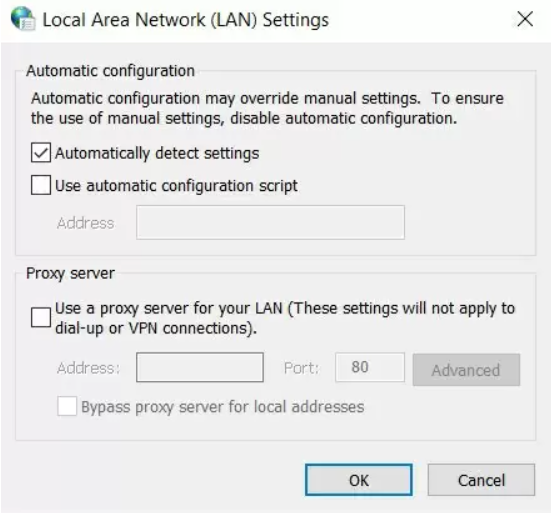 How to fix Zoho Assist unattended access not working
If you are facing Zoho Assist unattended access not working, you can follow the next steps to add the unattended access installer to configure your device.
Step 1. On the client computer, launch Zoho Assist, go to Settings, and click Unattended Access > Deployment Link. Choose Copy or Send to share the link with your partner.
Step 2. Ask your partner to open the link, download it, and run the application.
Step 3. The remote computer will be added to your list of unattended computers once it has been executed. You can go to the Unattended Access interface to start a connection.
How to fix Zoho Assist run as service not working
If you click Run as a Service in unattended access, but nothing works, kindly follow the steps below to solve the problem.
Step 1. Press Win + R, type in "services.msc", and hit Enter.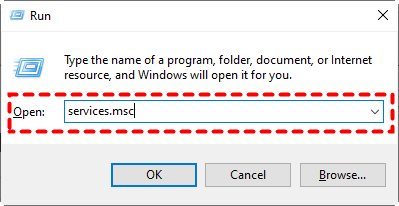 Step 2. Find and right-click Zoho Assist, and click Stop to end the service.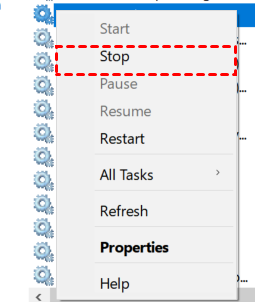 Step 3. Press Win + R, enter "cmd" and then hit OK.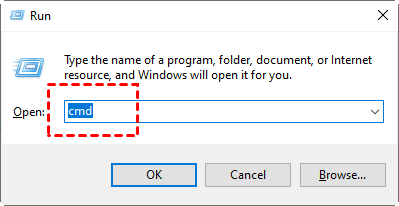 Step 4. Run the command "Zoho Assist-Remote Support". Then the Zoho Assist session will, by default, run in Service mode.
Looking for a reliable Zoho Assist alternative without errors?
If you are looking for an error-free Zoho Assist alternative, we recommend using the best remote desktop software AnyViewer, which is relatively easy to setup and fairly safe to use.
You may get frequent connectivity issues in Zoho Assist, while AnyViewer will ensure you a stable and strong connection environment without lag and interruption cause a top-notch technical team develops it.
Besides, AnyViewer offers a completely free version for you to perform several remote tasks. In addition to unattended access, multi-monitor navigation, and instant chant, you can perform file transfer, remote reboot, and multiple sessions for free, which are not supported in Zoho Assist free trial.
Download AnyViewer on your devices then you can start a session in simple steps.
Step 1. On the host device, launch AnyViewer, sign up for an account by clicking Sign up, and log in.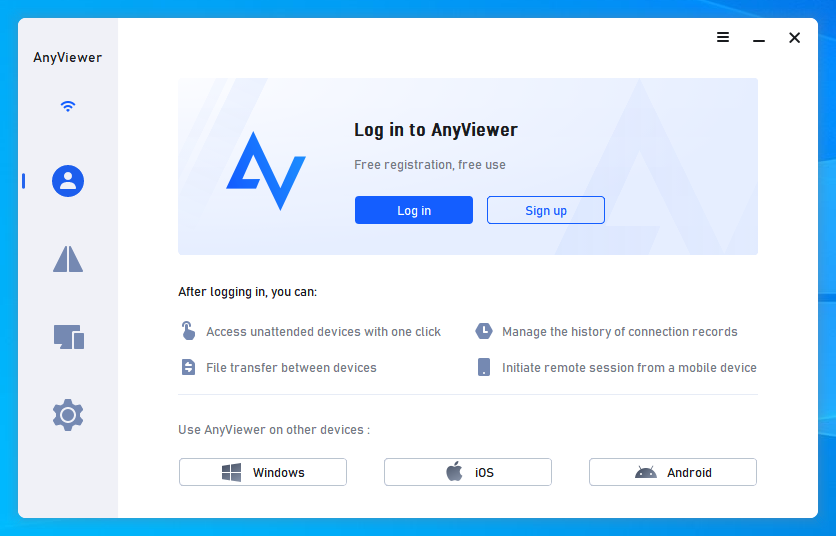 Step 2. Utilize the same login credentials as the host to sign in to AnyViewer on the client device.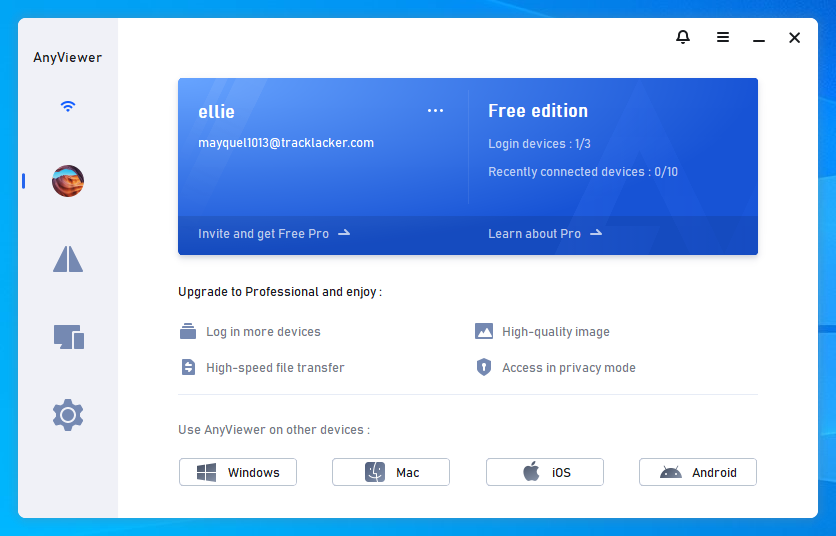 Step 3. Navigate tothe Device interface tosee a list of your assigned devices. Click the computer to which you want to connect, then click One-click control.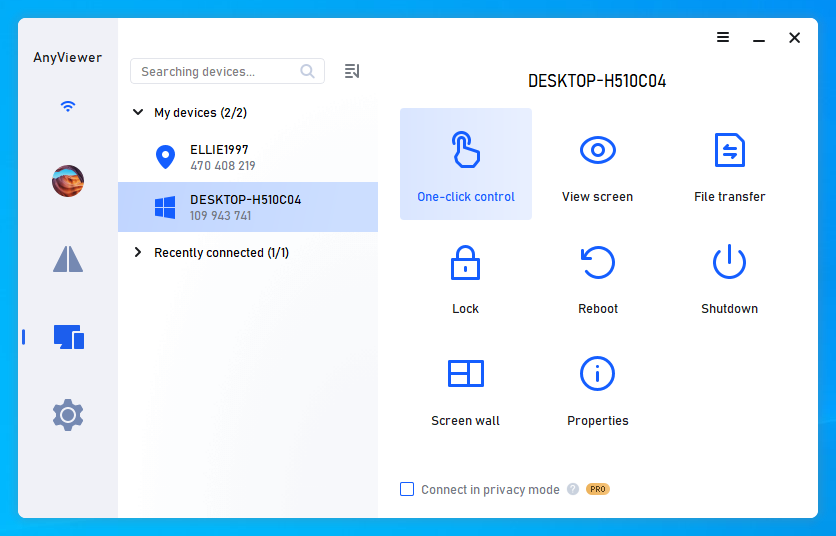 Tips:
We advise
upgrading your account
if you have more than two remote PCs. After that, you can connect to up to 10 devices simultaneously and access up to 100 unattended devices for a small cost.
Conclusion
That's all for Zoho Assist not working. We offered many solutions for resolving Zoho Assist problems in different conditions. We hope you can successfully solvethe issue with this guide.If you frequently get Zoho Assist connectivity errors or want to switch to an alternative, AnyViewer is worth trying due to its stable connections and rich features.