The issue: VNC Viewer not connecting
Hey guys, I recently installed VNC on both my Windows 10 computers. But I encountered the problem that VNC Viewer not connecting to my server. I've googled over the past hour and tried everything I found but in vain. So here I am once again asking you for support!"
- Question from VNC Forum
How to fix VNC Viewer connection error [6 solutions]
VNC is a graphical desktop-sharing program used to remotely control other computers. However, there are instances where errors like can't connect VNC Viewer may occur. In this part, we are going to discuss how to fix VNC connect errors.
Solution 1. Restart VNC Server
When VNC Viewer not connecting, it is mainly because VNC Server not running well. Make sure VNC Server is running on the remote computer and you can restart it to solve the problem.
Step 1. Press Win + R and type in "services.msc", and click OK.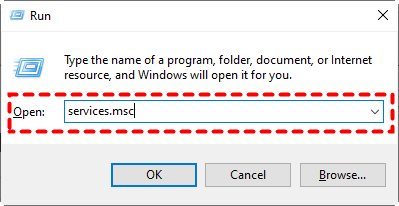 Step 2. Scroll down and right-click VNC Server > Restart.
Solution 2. Uninstall and reinstall VNC Viewer
If both VNC Viewer and VNC Server are the latest version, try to reinstall them respectively.
Step 1. Open Control Panel > Uninstall a program, right-click VNC Server> Uninstall.
Step 2. Go to VNC official website to reinstall it.
Solution 3. Change Firewall setting
If your error message says "the connection was refused by the computer" VNC Windows 10. You can go to Firewall Defender in both computers to check whether VNC is whitelisted.
Step 1. Launch Control Panel and follow: System and Security > Windows Defender Firewall, click Allow an App or Feature Through Windows Defender Firewall on the left pane.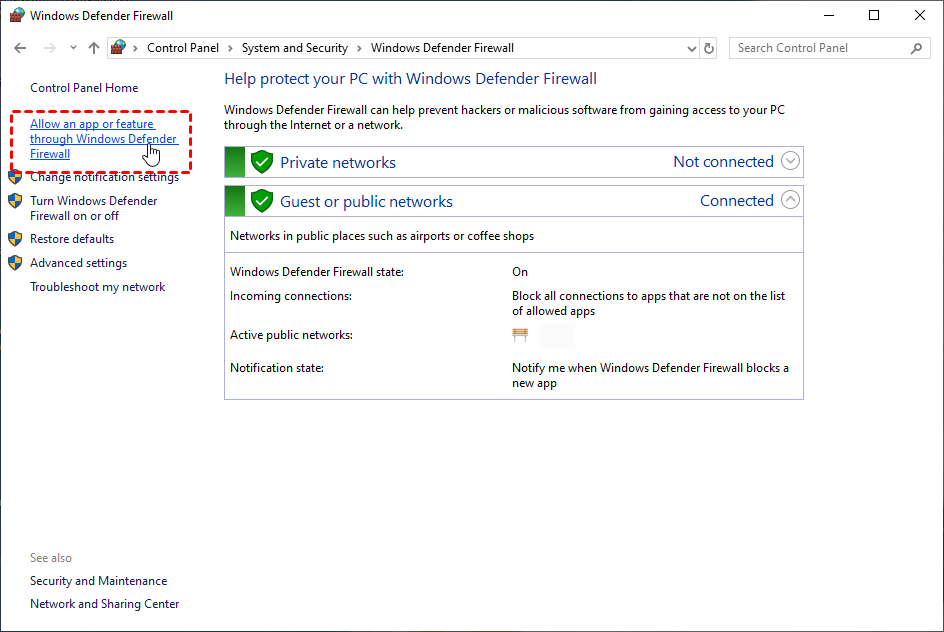 Step 2. Click Change settings, locate and tick VNC Server/Viewer, then click OK.
Solution 4. Enable ping response
It may because of the ping issue that leads to VNC Viewer not connection. You can enable ping response with the following steps.
Step 1. Launch Control Panel and follow: System and Security > Windows Defender Firewall, click Advanced settings on the left pane.
Step 2. Click Inbound Rules. Select the correct File and Printer Sharing rule (based on your network protocol type and location type.) Right-click it and select Enable Rule.
Solution 5. Port forward VNC
The default port for VNC is 5900, make sure the VNC Server is configured to use that port. If you are still facing VNC Viewer connect error, try to port forward VNC by the steps below.
Tips: If you don't know the detailed information, check your router's user manual.
Step 1. Open a web browser, type in your router address, and press Enter.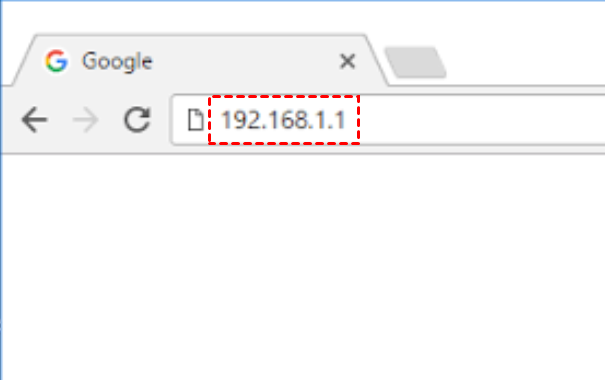 Step 2. Click the port forwarding section of your router. Enter TCP port 5900, set the IP address of your local PC, and click Apply to save your plan.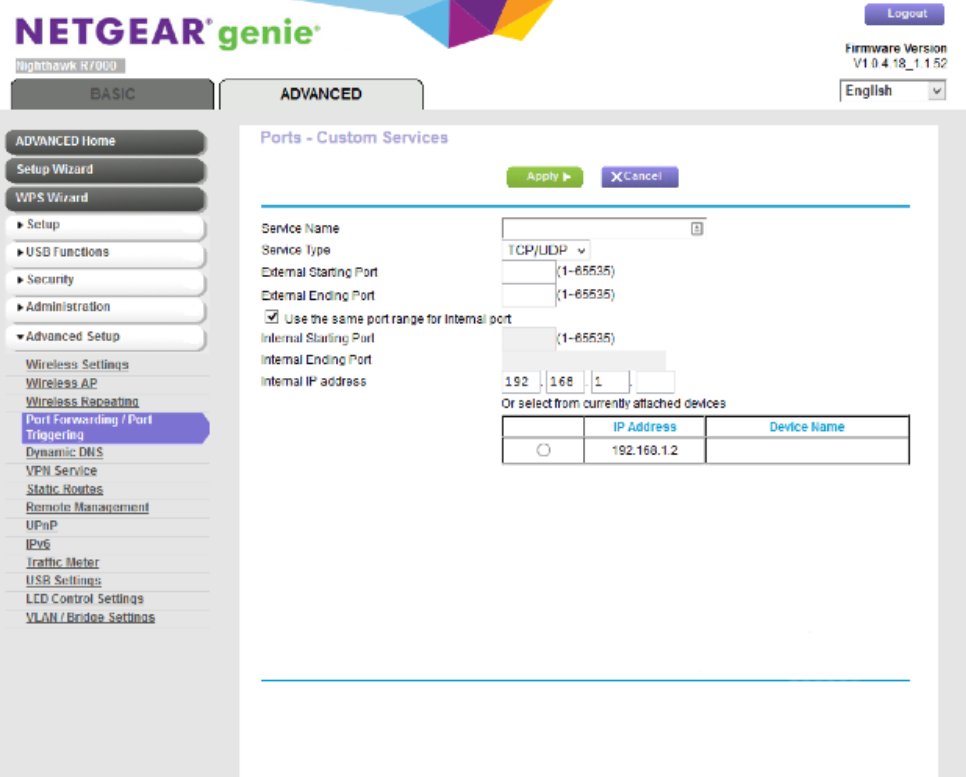 Solution 6. Switch to a reliable VNC alternative [fast connection]
You can also use another VNC alternative to solve the problem and avoid it happening again. If you have no idea about selecting your desired software, here we recommend you use the all-in-one remote desktop software AnyViewer to satisfy all your demands for remote connection.
AnyVeiwer supports unattended remote access, file transfer, screen sharing, multiple sessions, etc. Besides, it is developed by a strong technical team, promising you a secure, stable, and fast connection without any interruption.
Download AnyViewer on your devices and set it up with simple steps.
Step 1. On the host computer, click Sign up to register a new AnyViewer account. (You can directly login if you have already signed up.)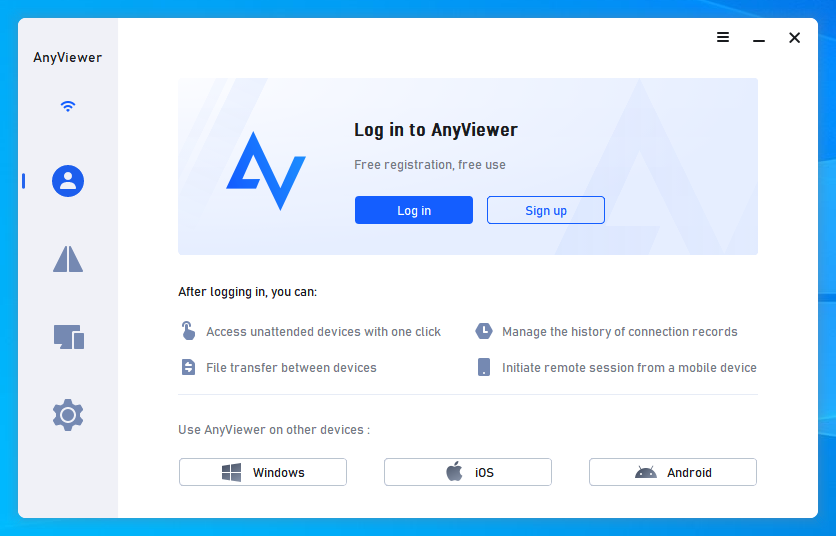 Step 2. Complete the information and click Sign up.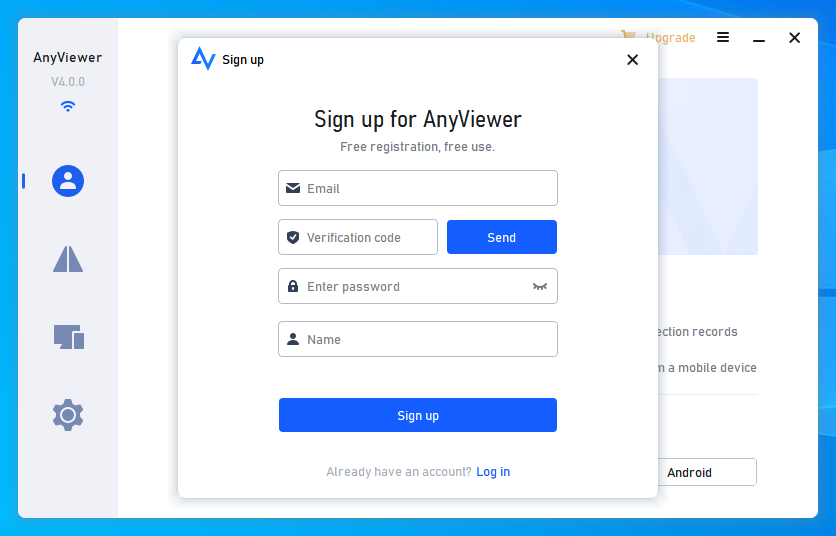 Step 3. On the client computer, log in to the same account, and your device will be automatically assigned to the account.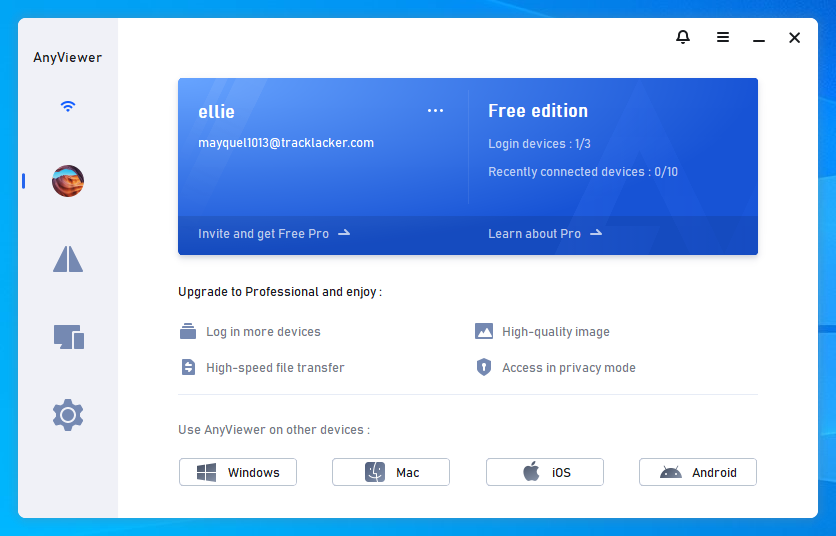 Step 4. Go to Device, select the host computer, and you can establish a connection by clicking the option you desired.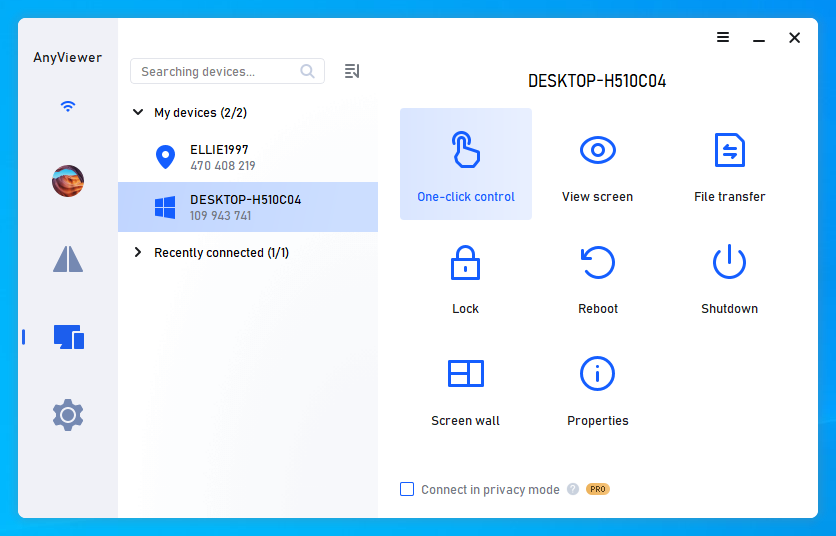 If you select One-click control, there are several built-in features in the remote control window, you can use them conveniently by clicking the toolbar.
Conclusion
This post introduces how to fix VNC Viewer not connecting. We offer you six available ways to solve this problem. If you frequently encounter such errors, we recommend you use other reliable remote desktop software, AnyViewer could be your best choice.