Is there a free alternative to VNC?
"I would like to try a remote desktop tool other than VNC. Can anyone recommend a free VNC alternative to me?"
-Question from Quora
Things you should know about VNC
Before introducing the best VNC alternative, let's have a basic understanding of VNC.
What is VNC?
VNC is remote access and control software. With the help of VNC, you can remotely access and control another computer's desktop from a mobile device or another computer anywhere on the Internet. It's not even necessary for the two computers to be of the same type; for instance, you could use VNC to view a Windows desktop at the office on a Mac or Linux machine at home.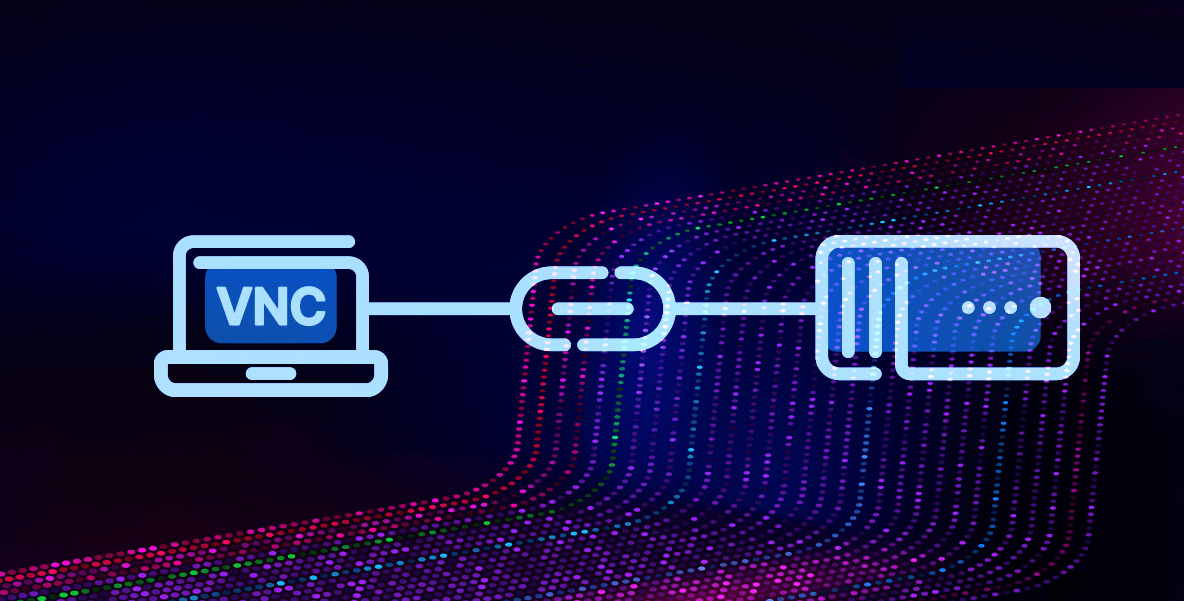 How to use VNC
Let's look at VNC usage. We'll use Windows as an example in this case. There are three parts to the process.
Part 1. Activate your VNC subscription
A license is necessary to use VNC. You must register for an account in order to obtain this license. There are 2 choices; pick one based on your circumstances:
A Home license is available for personal use at no cost and provides basic remote control of one computer.
A Professional or Enterprise license is available to control between 2 and 10 computers. These types of licenses cost money, but 14-day free trials are available.
Step 1. Open its official site and follow the on-screen instructions to create your account, for example, a home account. Click Next.
Step 2. Sign up and then sign in.
Part 2. Download VNC Server on the computer you want to control
The VNC Server software will need to be installed on any computer you want to operate remotely.
Step 1. Download VNC Server and install.
Step 2. You should be prompted to license the VNC Server program when the installation finishes. But if not, select Licensing from the VNC Server shortcut menu.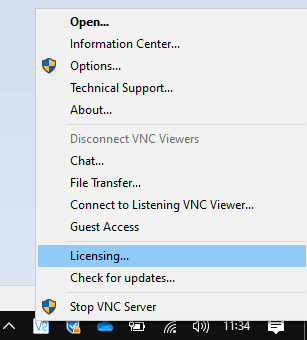 Step 3. Apply your subscription to VNC Server by signing in using your RealVNC account credentials.
Part 3. Download VNC Viewer on the computer you want to control from
You need to install VNC Viewer on the computer you want to control from.
Step 1. Download VNC Viewer and install it.
Step 2. Sign in using your RealVNC account credentials. You should see the remote computer appear in your team.
Step 3. Click or tap to connect. You are prompted to authenticate to VNC Server. Enter the PC name of the remote server and then the password to achieve remote access.
What are the pros and cons of VNC?
Finally, let's see the pros and cons of VNC.
✔ Pros:
✍VNC Connect does an excellent job of remotely connecting to a computer through either your local area network or even another computer on the internet. As long as the VNC Connect services are installed and the client is running in the background.
✍VNC Connect includes password protection to prevent unauthorized users from remotely accessing your computer. It is possible to access a computer using a different password while viewing it remotely. By enabling the option to require Windows login credentials, you can add even more security.
✍After establishing a remote connection with another computer, VNC Connect provides an additional set of controls. You can have special keystrokes like Ctrl+Alt+Del sent to the other computer as a command sequence, as well as access more than one screen when using the remote computer location.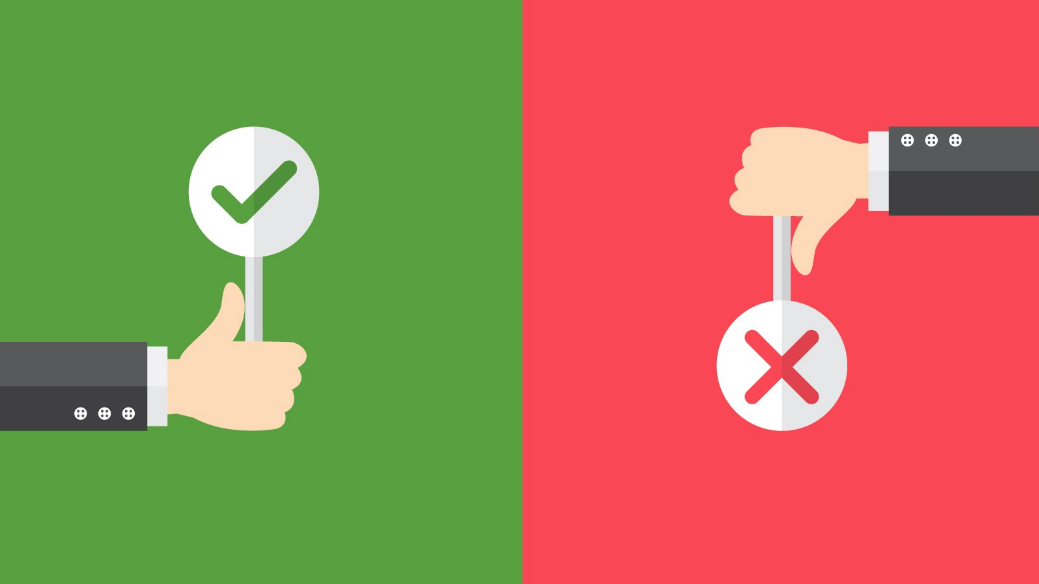 ✘ Cons:
✍It does not support multiple screens in one view. Currently, multiple-screen support is only available by increasing the size of a single window.
✍VNC consumes a significant amount of bandwidth. To counteract this, use low-resolution, greyscale screens for faster transfers.
✍VNC is slow. The most fundamental type of VNC code employs raw encoding, which is an extremely archaic and cumbersome method. The raw screen is sent from one computer to the other, pixel by pixel, from left to right, if the client and server computers do not share advanced encoding techniques. This works fine for small movements, such as changing the mouse cursor, but it won't function when changing the entire screen.
Best VNC alternative for Windows
There are many VNC alternatives on the market. But here we would like to introduce a professional VNC alternative free for Windows computers. It is the free remote access software AnyViewer. Why it is the best VNC alternative Windows 10/11?
It has all the above-mentioned pros that VNC has. Besides, it also makes up for the shortcomings of VNC:
It supports multiple monitors.
It uses less bandwidth, allowing you to choose high resolution.
It is developed by a strong technical team, providing users with a fast and stable connection.
Step 1. Download, install, and launch AnyViewer on both your work and home computer. On the Controller computer, go to Log in, and then click Sign up. (If you already have signed up on its official website, you can log in directly.)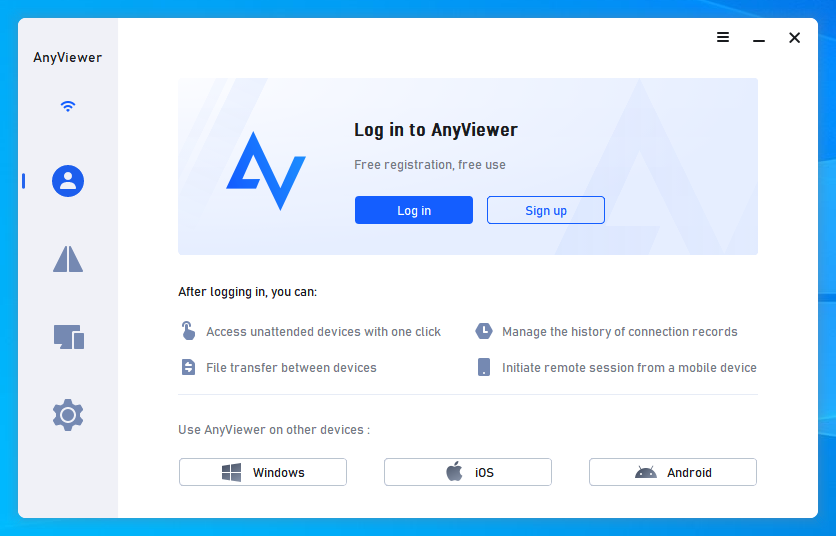 Step 2. Fill in the signup information.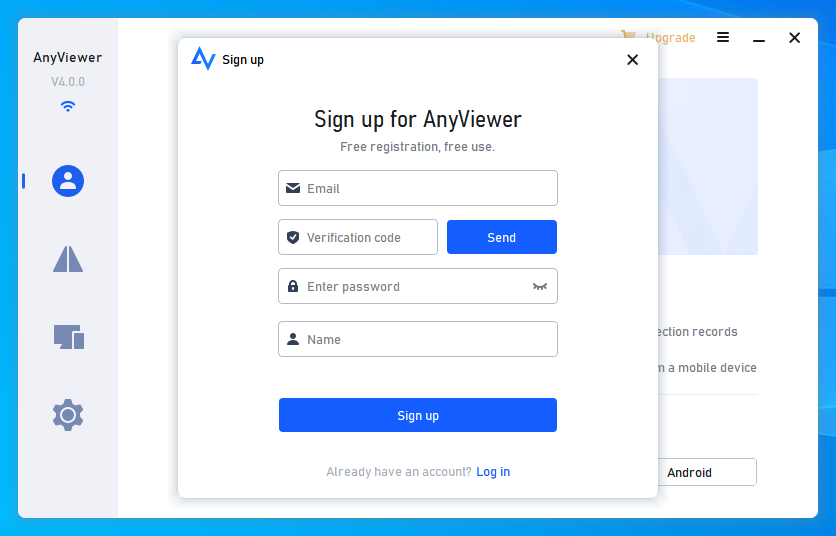 Step 3. Then you can see you successfully logged in to AnyViewer. Your device will automatically be assigned to the account you've logged in to.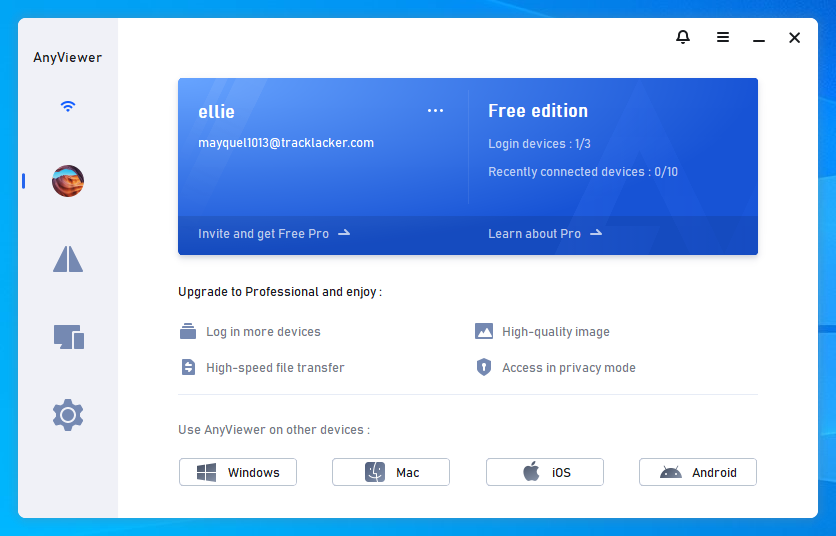 Step 4. Log in to the same AnyViewer account on the two devices, then you can achieve a direct connection by clicking One-click control to achieve unattended remote support.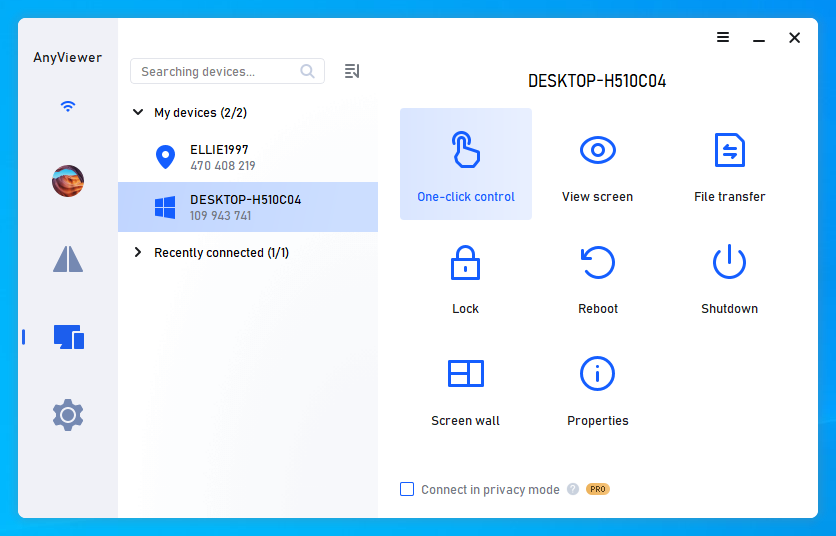 Step 5. After connecting successfully, you'll see the remote desktop. Then you can completely control it and provide remote support just like you're sitting in front of it.
Notes:✎...

You can also upgrade your account to a Professional or Enterprise plan. What can a professional or enterprise plan brings to you:

More devices can be assigned to the same account for unattended remote support.
Connect in privacy mode to protect privacy, which means the Controller can black the remote PC screen and disable the remote keyboard & mouse click.
Faster file transfer speed. Transfer speed for a free account is 500 KB/s, and for a paid account is up to 10 MB/s.
The bottom line
This post primarily introduces the best VNC alternative for Windows. If you would like a Windows remote access tool that is fast and supports multiple monitors, you can try AnyViewer. Please note that AnyViewer is a professional remote access tool for Windows 10 and 11, if your computer is running other systems, for example, Linux or macOS, you can look for other alternatives.