Windows Server RDP not working
Remote Desktop Protocol (RDP) is a proprietary protocol developed by Microsoft which provides users with a Remote Desktop to connect to another computer over the network. RDP clients exist for most versions of Windows (including Windows Mobile), Linux, Unix, macOS, iOS, Android, and other operating systems, while RDP servers are built into Windows operating systems, Unix, and OS X. Its cross-platform compatibility basically allows you to use Remote Desktop Connection on most of the devices.
However, remote connection with RDP not always goes smoothly. Sometimes you may encounter Windows Server RDP not working problems when you are trying to achieve remote control. As reflected by a lot of users on TechNet Forums, they have encountered Windows Server 2016 RDP not working problem and could not accomplish connection anymore. The error notice was shown below.

Three possible causes and solutions of Windows Server RDP not working
There are many reasons for Windows Server RDP not working problem. Here in this part, three possible causes and solutions of server RDP not working on Windows are identified, hoping to work out your problems on a remote connection.
Solution 1. Allow Remote Desktop connection
When the Server RDP not working, the first thing you need to do is to check whether the computer you want to access is allowed Remote Desktop Connection. You can enable the Remote Desktop Connection either from System Properties. Please make sure you strictly follow the instructional steps listed below.
Step 1. Press Windows key + R to invoke the Run dialog box. Then type in "sysdm.cpl" and hit OK to open System Properties.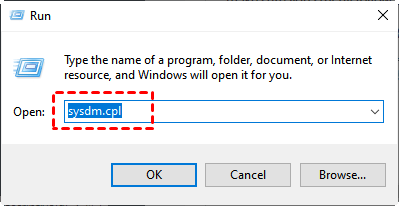 Step 2. Locate and click "Allow remote connections to this computer" and hit OK.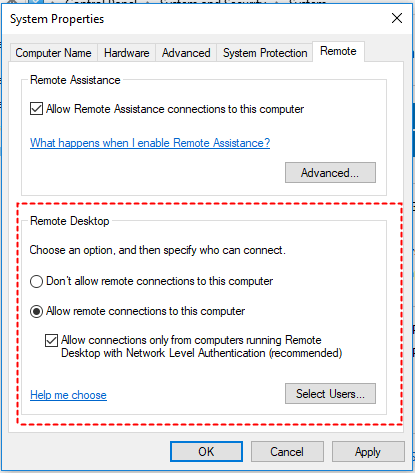 Solution 2. Change your firewall settings
Sometimes the Windows Defender Firewall may also block the RDP port. Thus, you could change your firewall settings and see if you can connect to the remote computer now. The following steps will guide you on how to change your firewall settings.
Step 1. Click on "Control Panel" and then select "System and Security".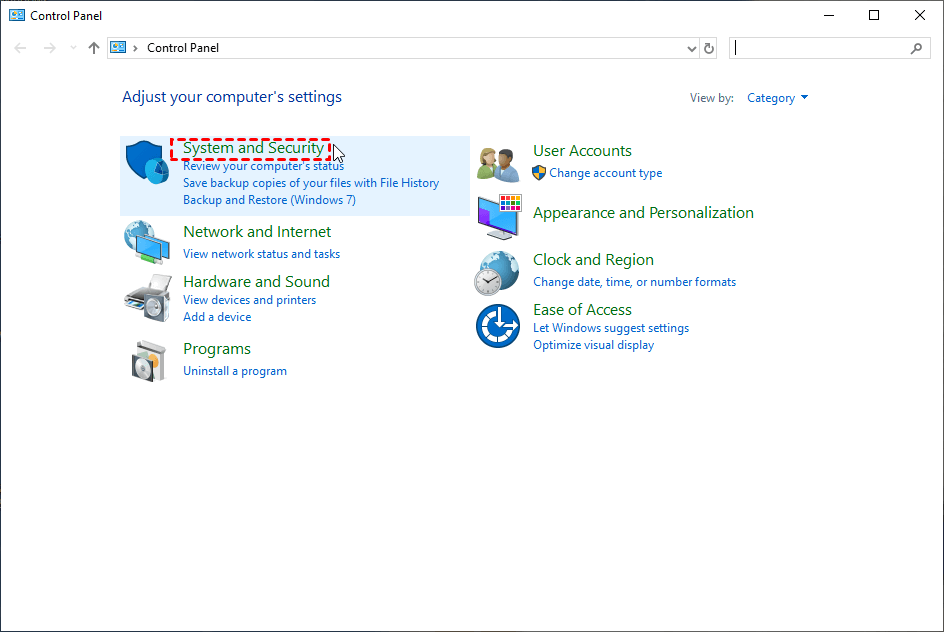 Step 2. Click on "Windows Defender Firewall".
Step 3. Click on "Allow an App or Feature Through Windows Defender Firewall".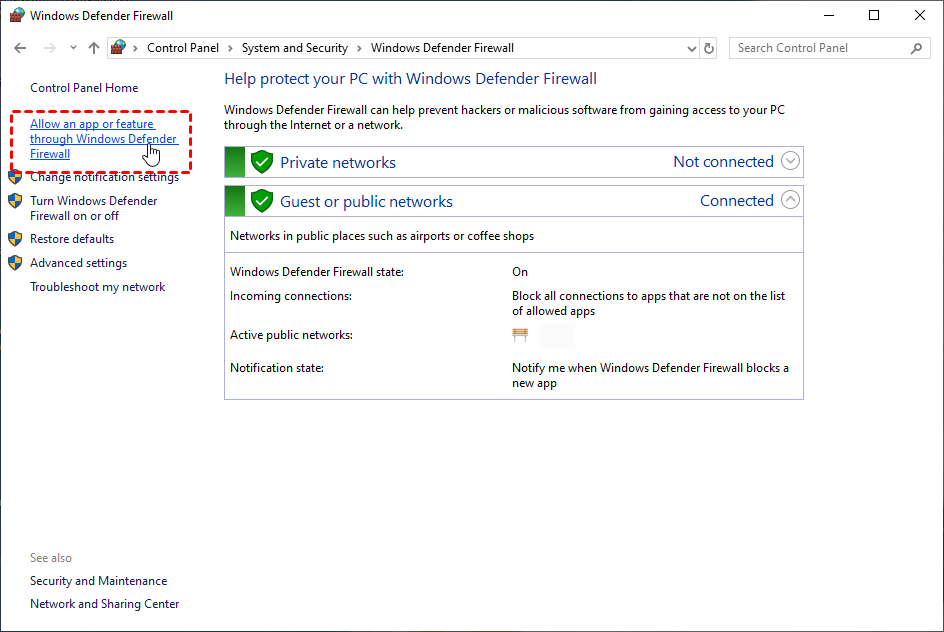 Step 4. Then select "Remote Desktop" and hit OK.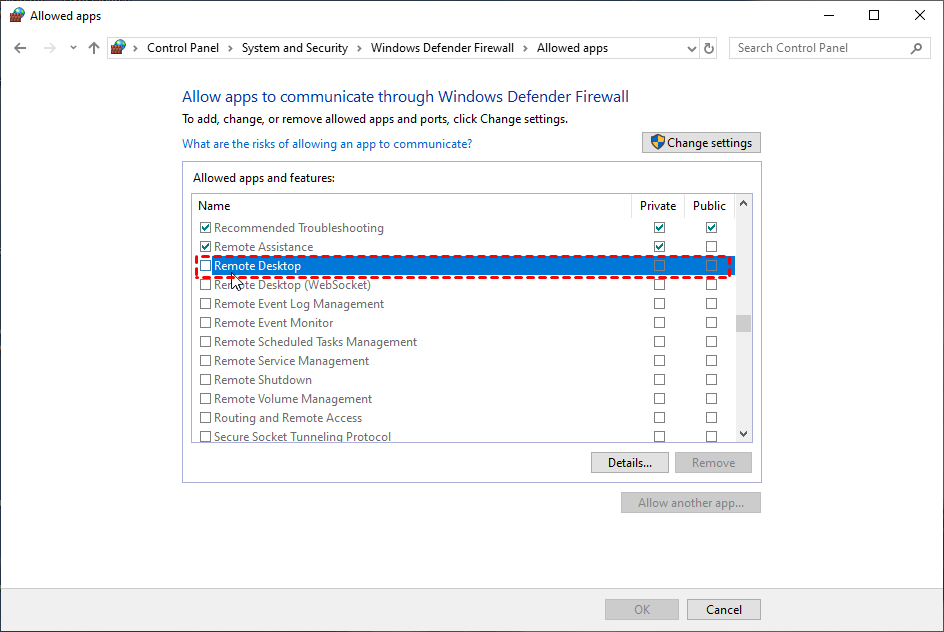 Solution 3. Identify your Group Policy
Another possible cause of the Server RDP not working can be incorrect Group Policy settings. You may also work out the problem by changing Group Policy settings.
Step 1. Press Windows key + R to invoke the Run dialog box. Type in "gpedit.msc" and press OK. This will open up the Local Group Policy Editor window.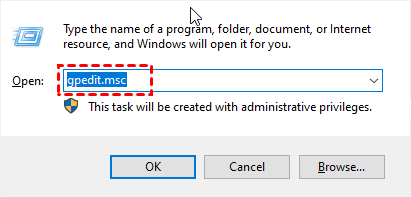 Step 2. Navigate here: Computer configuration > Administrative Templates > Windows Components > Remote Desktop Services > Remote Desktop Session Host > Connections. Double-click "Allow users to connect remotely using Terminal Services" in the right pane.
Step 3. Set the status to Not configured. Then click OK.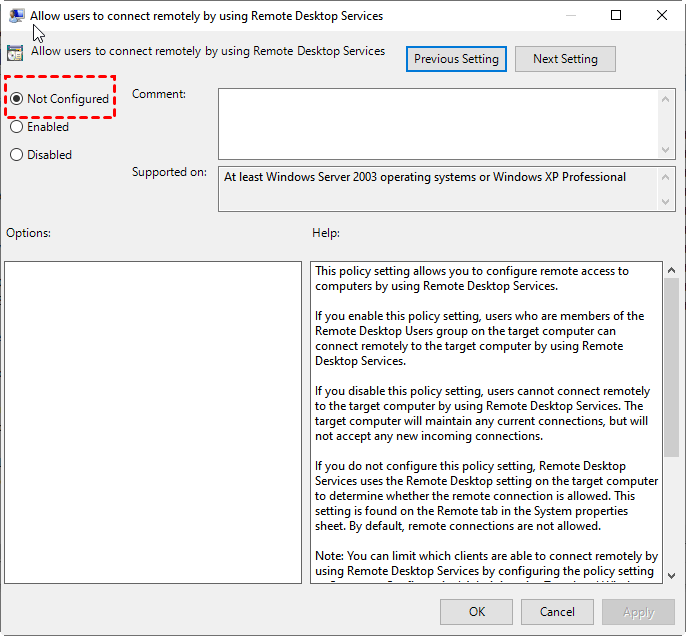 AnyViewer: Free Remote Desktop alternative
Aside from being facing annoying server RDP not working problem, some users still complain about the inconveniences of RDP. For example:
It requires an IP address or computer name to achieve a remote connection.
It requires the two devices to be under the same network, otherwise, you'll need to set up port forwarding or use VPN.
RDP can't be used to connect to some Windows editions, for example, Windows 10 Home edition.
Is there any Remote Desktop alternative that can make up for all these inconveniences? The answer is YES! Here we recommend you a free Remote Desktop alternative AnyViewer. It is available for Windows 11/10/8.1/8/7 and Windows Server 2022/2019/2016/2012 R2, providing you with a perfect remote control solution.
It is a stable and fast remote control software for Windows with high safety, which allows you to safely remote into PCs or Servers and establish remote desktop connections anywhere. Click the following button to download AnyViewer and follow the steps listed below to achieve an unattended remote connection.
Step 1. Download, install, and launch AnyViewer on both computers.
Step 2. Go to Log in, and then click Sign up. (If you already have signed up on its official website, you can log in directly.)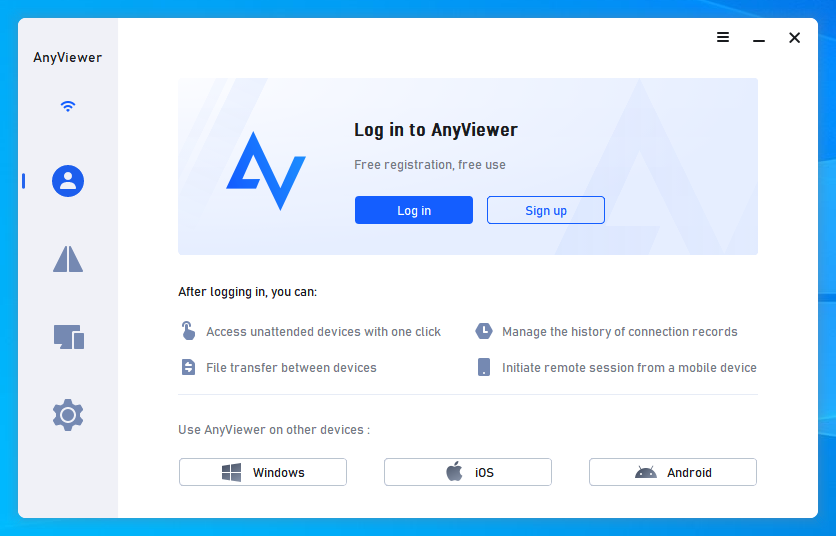 Step 3. Fill in the signup information.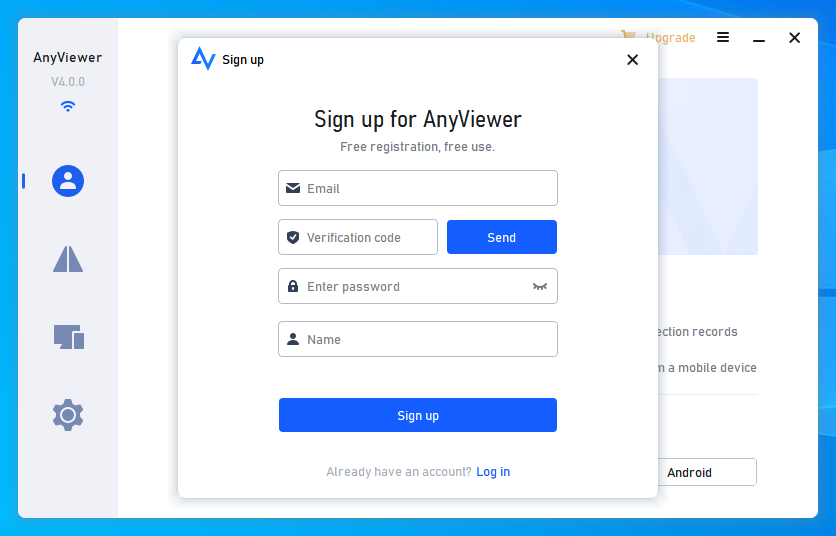 Step 4. Then you can see you successfully logged in to AnyViewer. Your device will automatically be assigned to the account you've logged in to.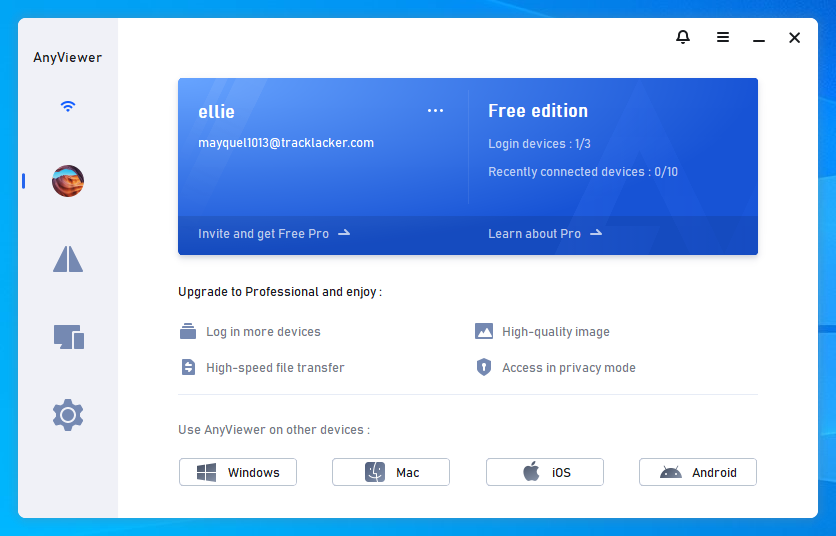 Step 5. Log in to the same AnyViewer account on the two devices, then click One-click control to achieve unattended remote access.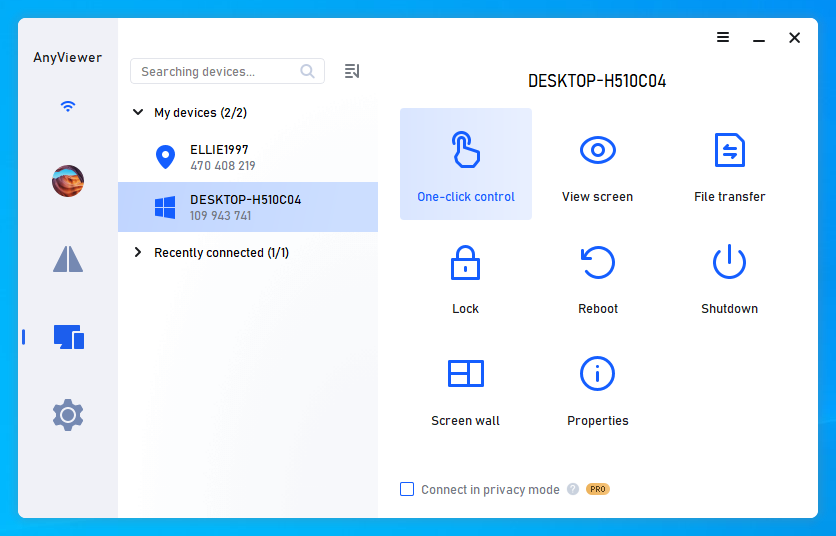 Note: If you upgrade your account to Professional or Enterprise edition, then you'll have more rights. You can assign more devices. Also, you can connect to another computer in privacy mode, which means you can black the screen and block the mouse and keyboard of the remote computer.
Conclusion
In conclusion, this post provides you with three ways to fix Server RDP not working problem. Firstly, you can allow the Remote Desktop connection. Secondly, you can change your firewall settings. Finally, you can change your Group Policy settings. If your problem still exists after trying these solutions, you can use AnyViewer for Windows as a Remote Desktop alternative. As long as both computers have downloaded AnyViewer and are connected to the Internet, you can achieve remote control.