Remote Desktop not working with Microsoft account
I have my Win 10 desktop set up with a Microsoft account and would like to access the desktop with remote desktop. I have not been able to get the app to work with a Microsoft account, however. Whenever I try to log in, it says my creds are incorrect. Is there something I am missing with logging in using a Microsoft account? When I look at the users who are allowed, I see my email as an allowed user, but still, it doesn't seem to allow me to connect."
- Question from Themadmans1ayer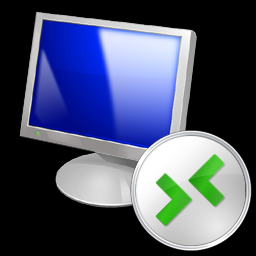 Many users will be facing this issue of using Remote Desktop login with Microsoft account not working. If you are in the same predicament, read on as this article will help you to solve this trouble.
How to fix Remote Desktop login with Microsoft account not working [3 ways]
If you are logged in to a computer with a Microsoft account, you may not be able to connect to the computer via Remote Desktop. Here are three ways to help you with this worry.
Way 1. Edit command
This is a quick and easy way to do it.
Step 1. On the computer hosting the remote desktop session, press "win+R" at the same time to open the run box.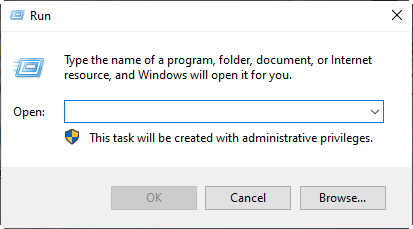 Step 2. Run the following command to replace the e-mail address in the example with the Microsoft account e-mail address that you use to log in to your computer.
runas /u:MicrosoftAccount\[email protected] winver
Way 2. Switching Accounts
Another way to set up local credentials for your user account is to unlink your Microsoft account and set a local password in the process. Once set, you can continue to use these local credentials even if you later relink your user account to your Microsoft account.
Step 1. Go to "Settings" > "Accounts," and then click "Your info." Then select the "Sign in with a local account instead" option.
Step 2. Click the Next button. And confirm the new local account credentials including username, password, and prompt password.
Step 3. When you are done, restart your computer and verify that you can connect from another computer using the local account username/password you just set up.
Step 4. Then go back to step 1 and click "Sign in with a Microsoft account" and complete the process to relink the account to your Microsoft account.
Way 3. Check your Internet connection
Step 1. Go to "Settings" > "Accounts," and then click "Your info."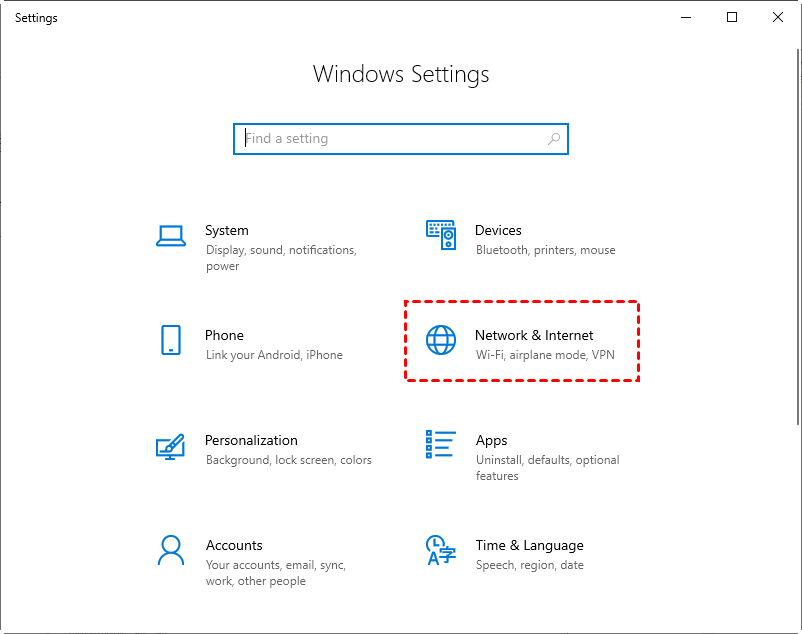 Step 2. If a yellow bar appears indicating that network discovery is turned off, click on it and set your network type to "Private" (assuming you are on a private network such as a home).
Bonus tips: Free alternative to Remote Desktop
If issues like being unable to log in Remote Desktop with Microsoft account are giving you trouble, you can always try other free and easy remote desktop software, such as AnyViewer. It allows you to smoothly and quickly control your Windows computer from your Windows computer, iPhone, iPad, or Android device.
In contrast to Remote Desktop, AnyViewer can:
AnyViewer supports Windows Home and Windows Standard, but Remote Desktop is not.
Remote Desktop remote users can't see their own screen during the remote session, which is not suitable for remote support. AnyViewer can see both their own screen and the remote screen at the same time.
AnyViewer can open multiple sessions on Windows and Windows Server at the same time without any additional cost. However, Remote Desktop needs to pay for CALs if you need to open multiple sessions at the same time.
AnyViewer allows remote connectivity across different Internet networks without the need for forwarding ports or VPNs. However, Remote Desktop wants to connect under different networks and also needs to pay for the purchase to be able to do so.
The biggest advantage of AnyViewer is that unattended remote access is possible when two devices are logged into the same AnyViewer account. Users no longer need to enter any codes or passwords for remote access. This is very simple and convenient if we need remote access to unattended devices.
Next, we'll see how easy it is to Remote Desktop with AnyViewer.
Step 1. On both devices, download, install, and launch AnyViewer.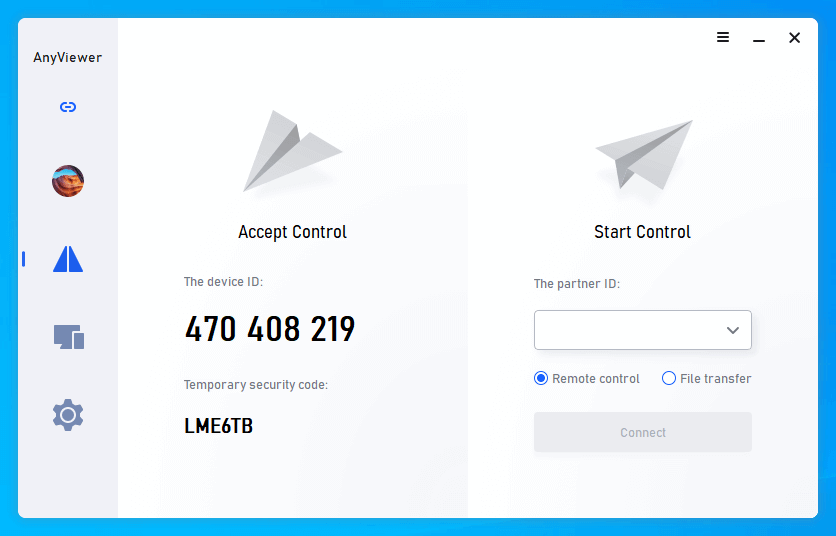 Step 2. Select "Login" and click "Sign in". (If you have already registered on their website you can log in directly.)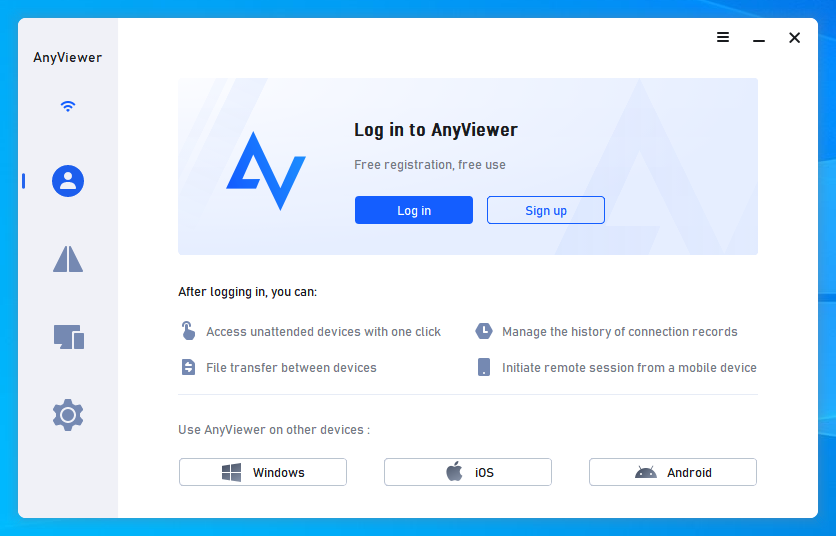 Step 3. Fill in the registration information.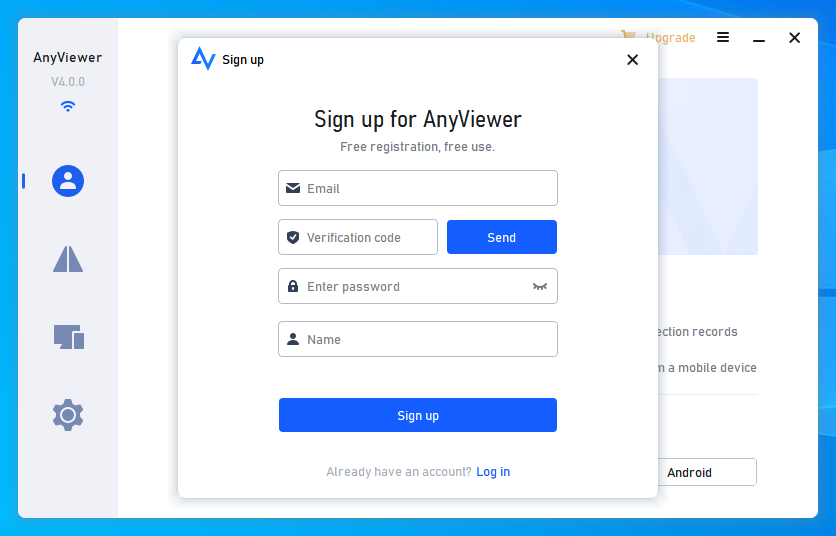 Step 4. You should now be able to see that you have successfully logged into AnyViewer. Your device will automatically be allocated to the account with which you logged in.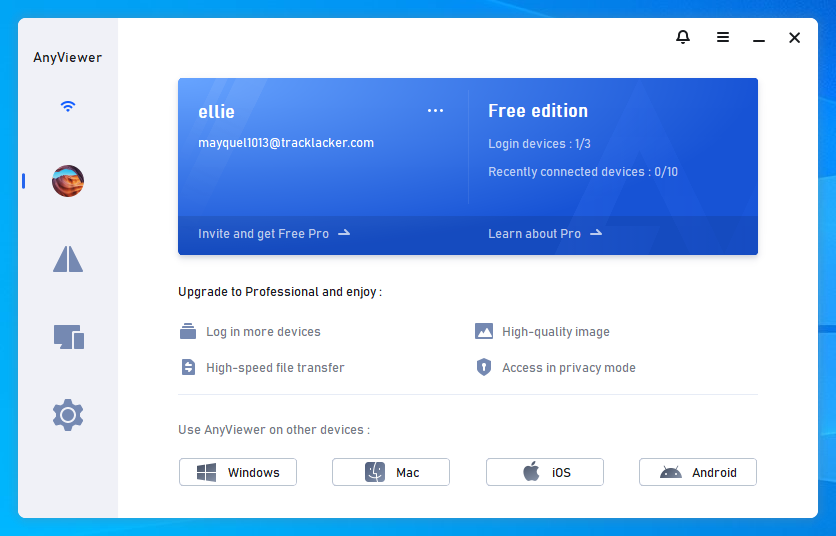 Step 5. Go to "Devices", click on the computer you want to connect to, and then click "One-click control".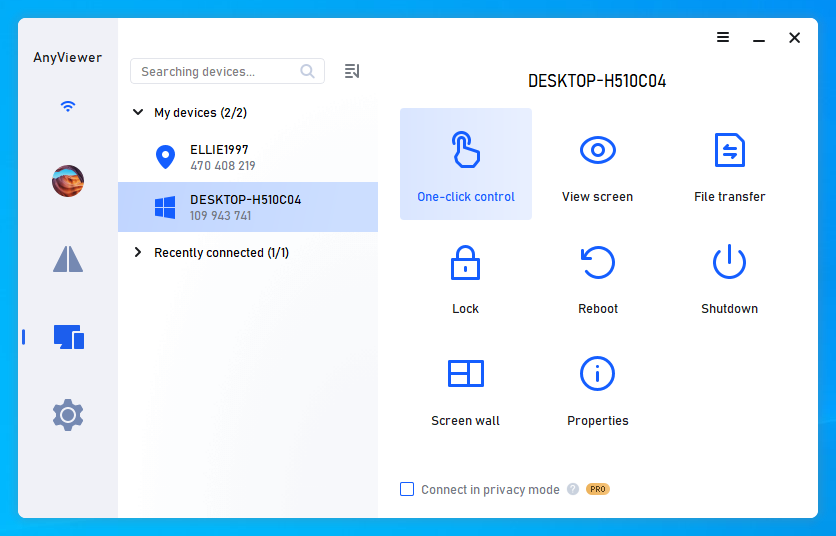 In addition to this, you can use partner IDs for safe and secure remote IT support:
Step 1. Register for an AnyViewer account on the client's computer and log in.
Step 2. Enter the "Connect" interface, check "Remote Control", enter the device ID of the remote computer to be controlled, and then click "Connect".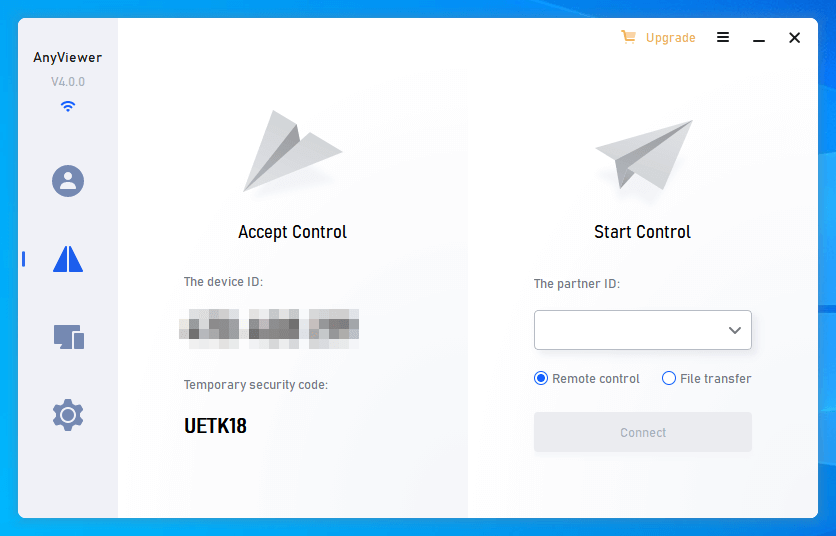 Step 3. Select how to control the remote computer and send a control request to the other party. The other party agrees to the remote desktop control.
★Tips: You should upgrade your account to a professional or enterprise plan. What the Pro or Enterprise plan can do for you:

For unattended remote support, many devices can be assigned to the same account.
Start more concurrent remote sessions.
The connection comes in Privacy Mode to protect your privacy. This means that the controller can black out the remote PC screen and disable the remote keyboard and mouse clicks.
File transfer speeds will increase. The transfer speed is 500 KB/s for free accounts and up to 10 MB/s for paid accounts.
Enjoy high-image quality.
Conclusion
This article mainly introduces how to fix Remote Desktop login with Microsoft account not working. Besides, we also provide you with a free Remote Desktop alternative AnyViewer, which allows you to achieve Remote Desktop easier, faster, and more stable!