Mac Microsoft Remote Desktop Client keeps disconnecting
I've encountered a persistent issue while using my Mac Remote Desktop Client to control my Windows 10 PC. An unsettling error message keeps popping up: 'Your session ended due to a data encryption error. If this issue persists, reach out to your network administrator for help. Error code: 0x407'. I'm at a loss regarding the solution to this problem."
- Question from Microsoft Community
How to fix Mac Microsoft Remote Desktop error code 0x407
Here are three potential solutions that might assist you in resolving the Mac Microsoft Remote Desktop error code 0x407.
Solution 1. Install the latest version of Mac Remote Desktop Client
Begin by updating your Mac Remote Desktop Client to the most recent version. This action is crucial as updates frequently carry new bug fixes and enhancements, potentially addressing the Mac Microsoft Remote Desktop error code 0x407 issue. Go to the App Store and get the latest version of Mac Remote Desktop Client.
Solution 2. Use system proxy configuration
Step 1. Open Microsoft Remote Desktop and access the Preferences section.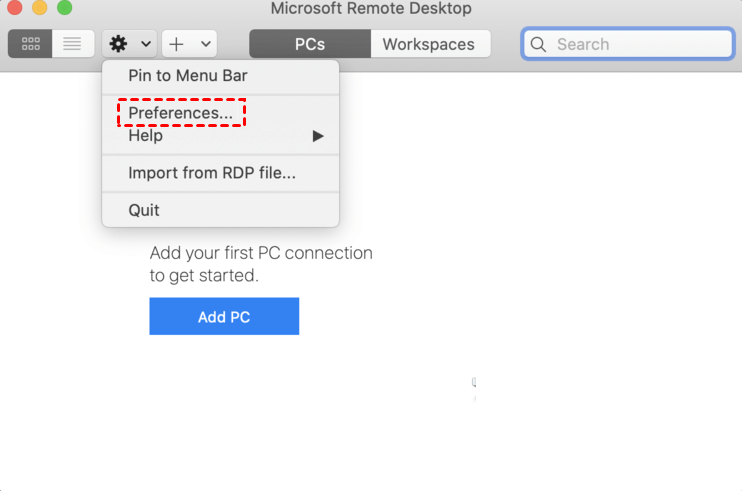 Step 2. Navigate to the General tab. Deselect the options for Use system proxy configurations and Use hardware acceleration when possible.
Solution 3. Use a more reliable Mac remote desktop application
To address the Microsoft Remote Desktop Mac error code 0x407, consider employing a trustworthy substitute. One viable option is the no-cost Chrome Remote Desktop, or you can explore alternatives like TeamViewer and AnyDesk. Additionally, using a VPN is also a potential course of action.
Bonus tip: Best free Windows Remote Desktop alternative
For those seeking a Remote Desktop alternative tailored for Windows computers, AnyViewer comes highly recommended. Choose AnyViewer, a versatile and free remote desktop software that seamlessly aligns with both Windows OS and Windows Server OS. This software's remarkable performance guarantees swift, steady, and error-immune remote connections.
Furthermore, AnyViewer boasts distinct advantages compared to the standard Remote Desktop:
AnyViewer enables internet-based remote connections without the need for port forwarding or a VPN.
It offers compatibility with Windows Home and Windows Standard editions.
AnyViewer facilitates multiple sessions on both Windows and Windows Server, eliminating additional costs.
Let's delve into the steps:
Step 1. Begin by installing AnyViewer on all target computers that need linkage.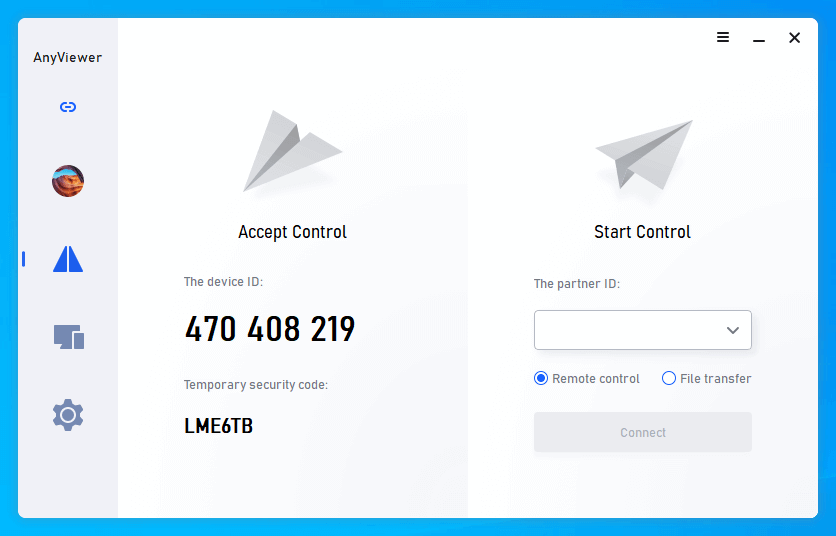 Step 2. Create an AnyViewer account through registration or login, if applicable.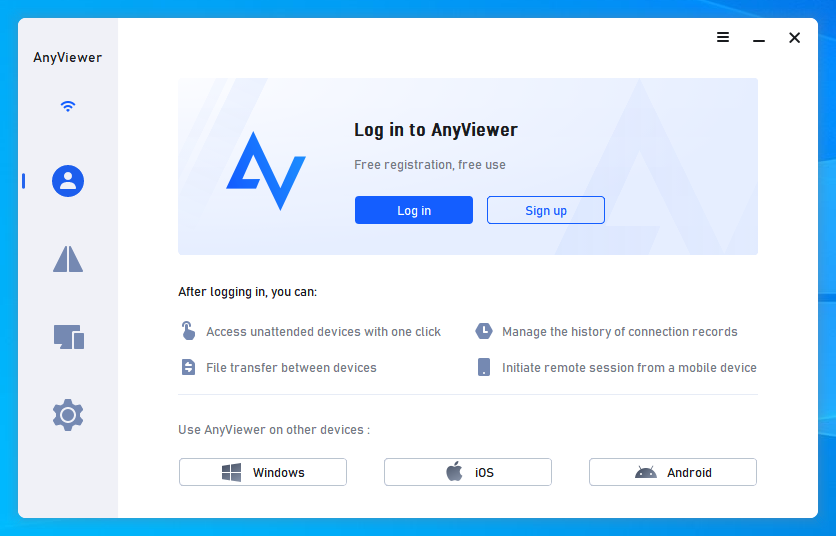 Step 3. Confirm a successful account login to establish solid device associations.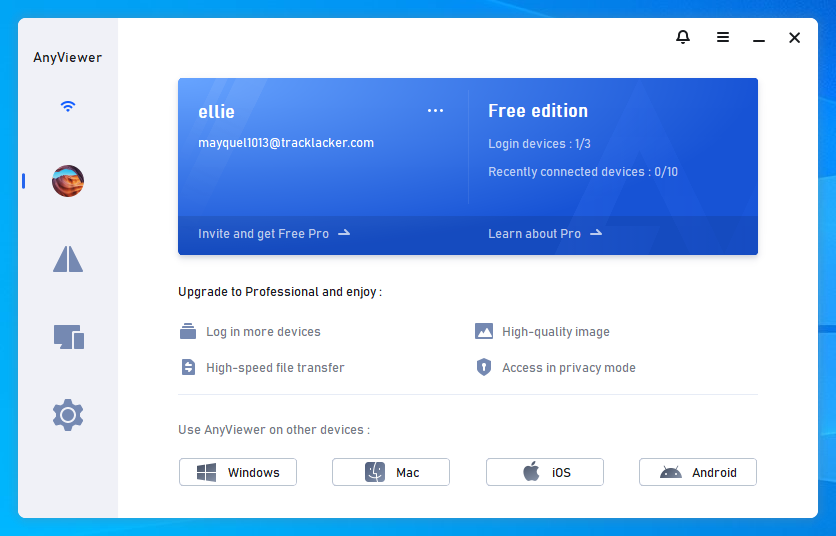 Step 4. In the designated Devices section, pinpoint the desired remote computer for connection.
Step 5. Initiate the unattended remote access process by activating One-click control, streamlining the link establishment between chosen devices.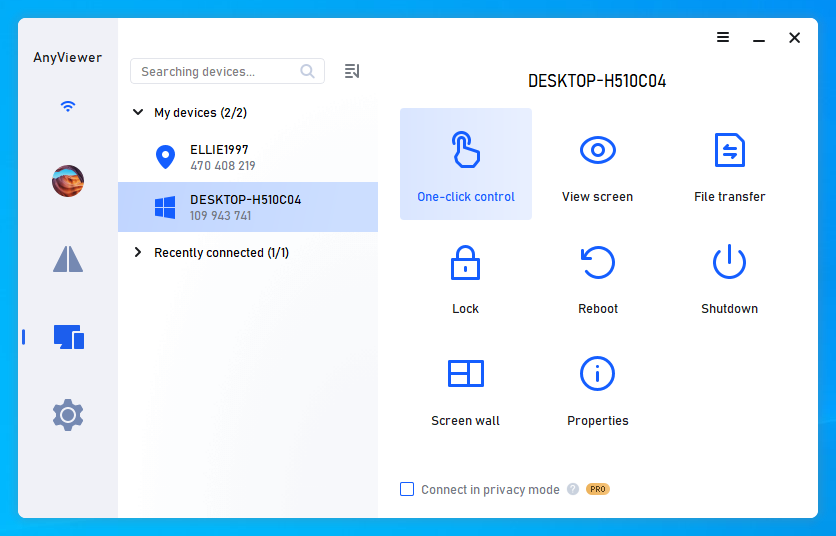 ★Tips:

For those craving advanced capabilities, embracing AnyViewer's Professional or Enterprise plan unveils a plethora of valuable perks:

Enhanced allocations for unattended access device assignments.
Effortless management of simultaneous remote sessions for optimized efficiency.
Accelerated file transfers, ensuring swift data interchange.
Elevated security through the integration of a privacy mode, enhancing connection confidentiality.
... and much more.
The bottom line
Don't be disheartened by the Mac Microsoft Remote Desktop error code 0x407. With these solutions in your toolkit, you can overcome the error and relish seamless remote connections. Plus, if you're inclined towards Windows, AnyViewer has the potential to enhance your remote desktop experience even further.