What is Microsoft Remote Desktop assistant?
Remote Desktop assistant, a small tool, released by Microsoft, is aimed at helping users to configure PC for remote access from another device using Remote Desktop clients like Remote Desktop Connection.
How to use Microsoft Remote Desktop assistant?
Step 1. Download Microsoft Remote Desktop Assistant and install it on the host computer (the computer that is going to be controlled).
Step 2. After installation, the license agreement will show. Click "Accept" to continue and then Remote Desktop Assistant will detect the Remote Desktop status of the current system and check whether the prerequisites are met.
Step 3. After the detection is completed, Remote Desktop Assistant will list adjustment prompt and the main content are as follows
Keep the PC active and connectable.
Change Windows firewall rules to allow remote access.
Step 4. After that, the PC Name, User Name, and three methods to acquire remote access will be demonstrated.
☞ Scan code:
Download Microsoft Remote Desktop on your mobile phone and scan the QR code generated on the host computer (applicable to iOS/Android 7.0 and the higher editions).
☞Copy to clipboard:
Copy the remote connection information and send it to your partner via Chat window. Then, on the client computer, in the Search box, type "Remote Desktop Connection" and choose it to launch Remote Desktop Connection. Then, fill in the connection according to the received remote information, and you can successfully remotely access this computer.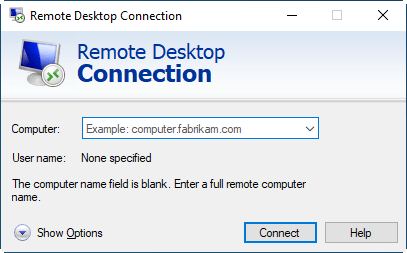 ☞ Save this connection as a file
Save and send the RDP remote desktop file to your partner. On the client computer, open the file directly and click "Connect". You might be prompted that "The publisher of the remote connection can't be identified". Click "Connect" to continue remote access.
The Remote Desktop assistant can help the computer automatically prepare the "remote desktop" function. Can make other computers or mobile devices (iOS/Android) successfully remotely connect. After the remote access is successful, you can write documents or provide help to the controlled computer.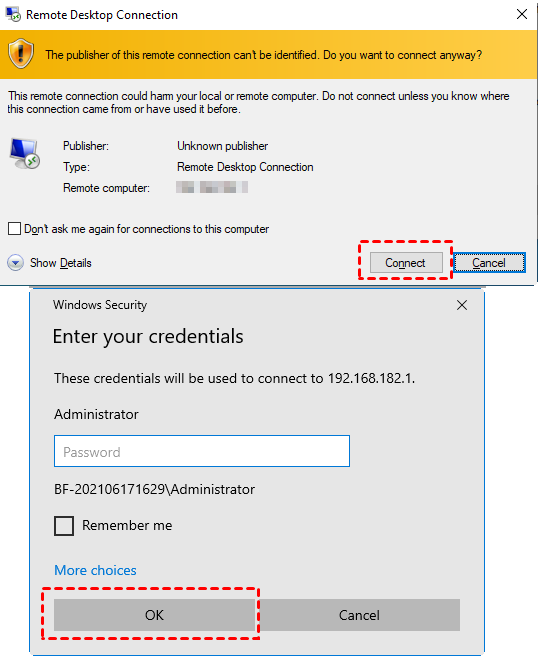 Microsoft Remote Desktop assistant can help the computer prepare Remote Desktop automatically. Once connected, you can view files or provide technical help to the controlled computer.
Free & simple alternative to Remote Desktop for Windows computer
If the process is still complicated for you even with the help of Remote Desktop assistant, you can resort to a free and easy-to-use remote access software, AnyViewer. To remotely access a computer, you don't need to find the remote IP address; to control a computer over the internet, port forwarding isn't required. No matter the remote computer is running Windows 10 Professional Edition or Home edition, you can use AnyViewer to connect to it. Why not click the following button to get easy remote access from one computer to another computer?
Step 1. On both computers, install and fire up AnyViewer. Create an AnyViewer Account and log in to the same account on the two devices. After signing, the device will be automatically assigned to the account.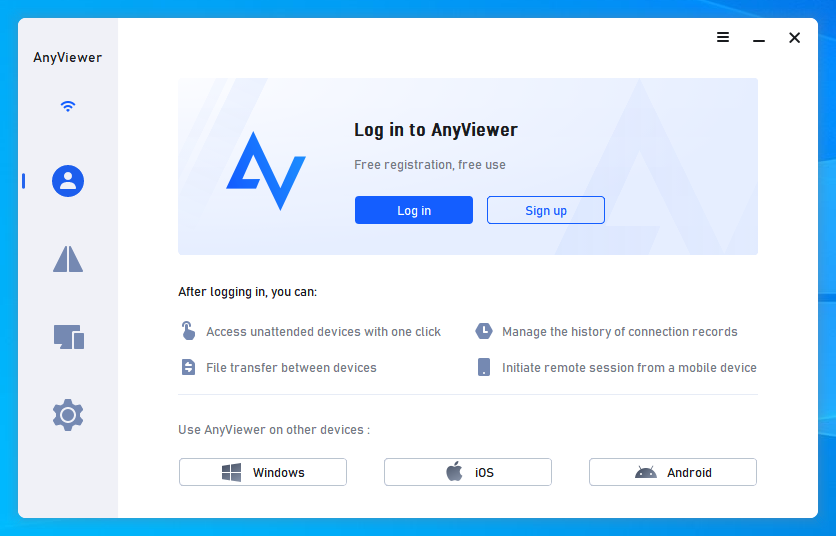 Step 2. On your local computer, go to "Device" and locate the remote computer to which you need to control. Click it and choose "Remote control".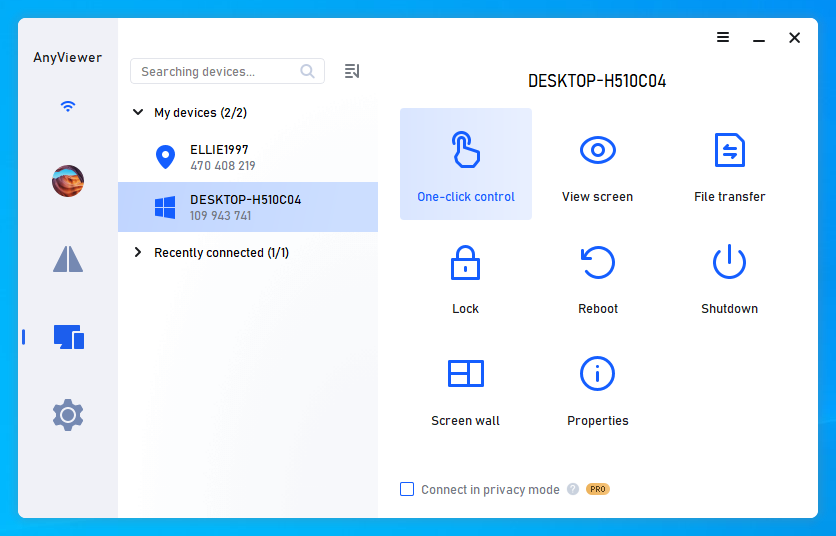 ✐ Importance: If you need to access the remote computer with blacking its screen and disabling its keyboard and mouse, you can upgrade to Professional or Enterprise plan and check "Connect in privacy mode".
Step 3. Then, you are able to connect to the remote assigned computer and take operations, including opening Task Manager, restarting the remote computer and etc.

☞ Note: If you just need to offer your friend remote support jsut for once, you can go to "Connect", input the device ID of your friend's computer and send a remote control request to achieve attended access.
Conclusion
The post shows how to use Microsoft Remote Desktop assistant to help Remote Desktop Connection complete remote access. And introduce you to free remote desktop software, AnyViewer. It doesn't require you to know the IP and user name of the controlled computer and you just need to create a new account and assign the computers to the account.