It's a wise choice to connect to the office computer from your local computer and use the office PC for remote work when you are on a trip or at home and suddenly remember that there are still some important documents that need to be dealt with saved on the office computer. If you don't have a computer at hand and need to work on the remote computer, don't worry, you can remote control PC from iPhone/iPad using remote desktop software for iOS.
Remote control PC from iPhone/iPad with RD client over WiFi
When the PC and the iPhone are on the same Wifi, you can use Microsoft Remote Desktop iOS app to connect the PC without downloading third-party software on your PC. Now, see how to use the app to control computer from iPhone or iPad.
Step 1. Enable Remote Desktop on the Windows computer.
Press Windows + R> input sysdm.cpl> go to Remote > check Allow remote connections to this computer.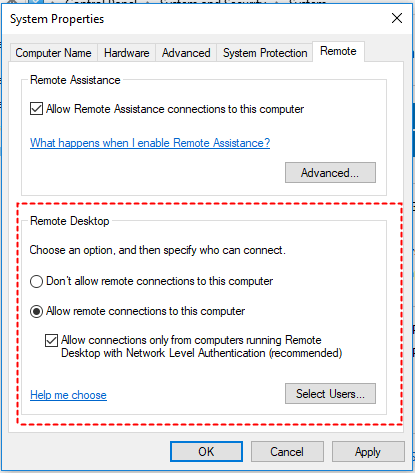 Step 2. On your iPhone/iPad, go to App Store, download RD Client, and run it.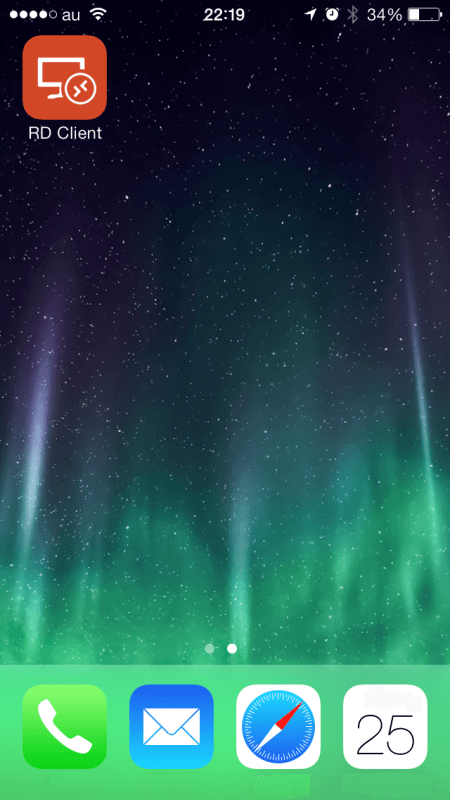 Step 3. Tap the + sign in the upper right corner of the interface and select Add PC in the pop-up window.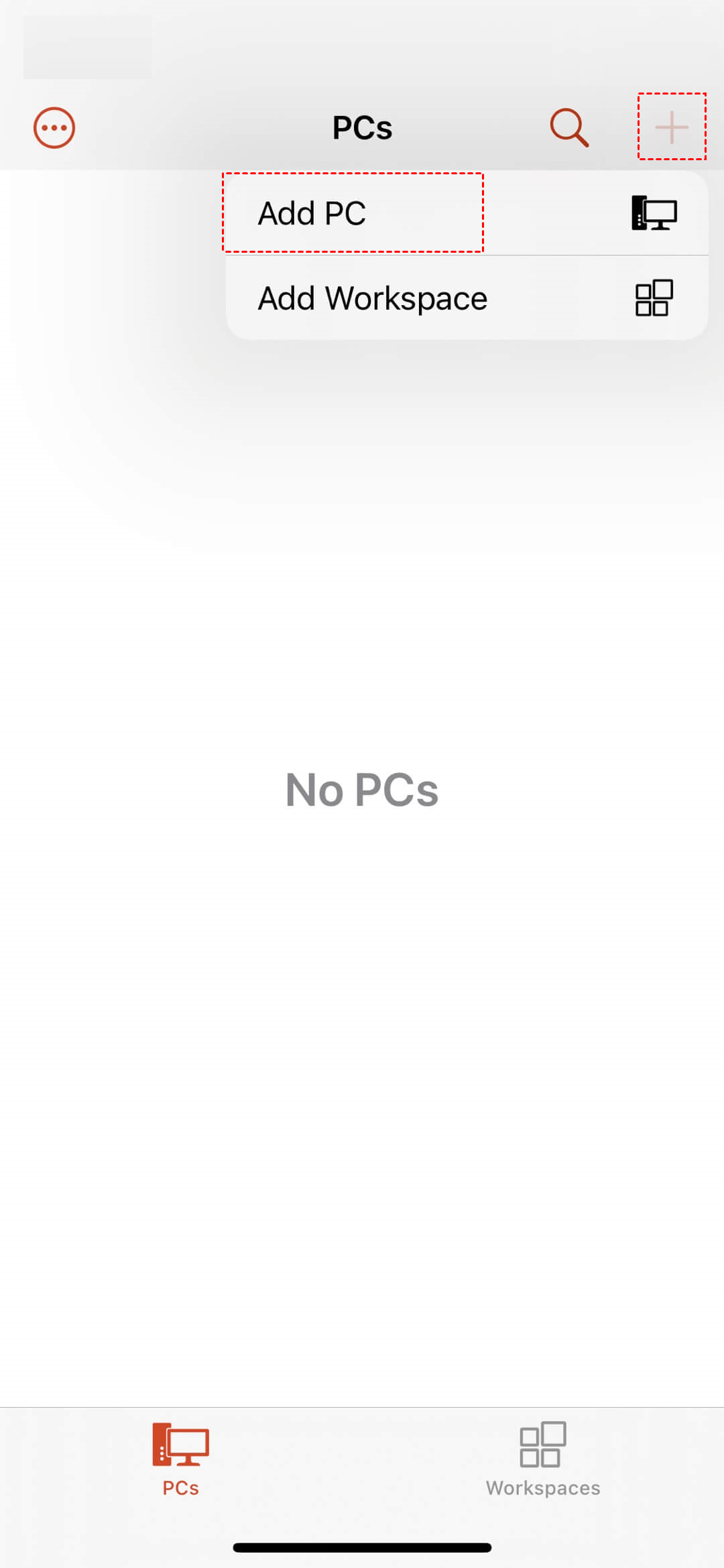 Step 4. Tap PC Name and enter the hostname or IP address of the remote computer.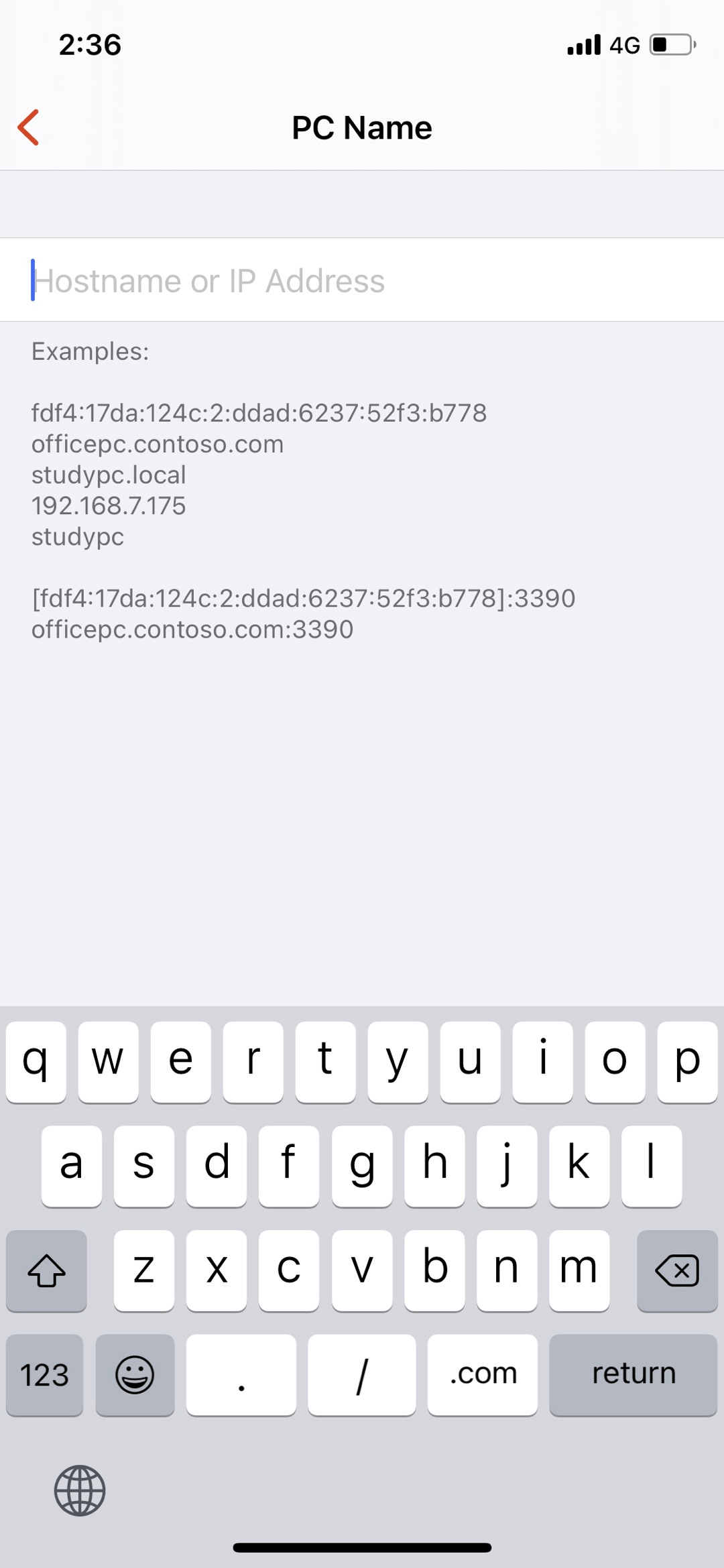 Note: If you specify a different remote desktop port for your computer than the default 3389, you need to specify it as "host:port"or "192.168.1.156:specified port").
Step 5. Tap User Account. If you often need to remote control a PC from iPhone, select Add User Account. If you are not, you can choose the default Ask When Required.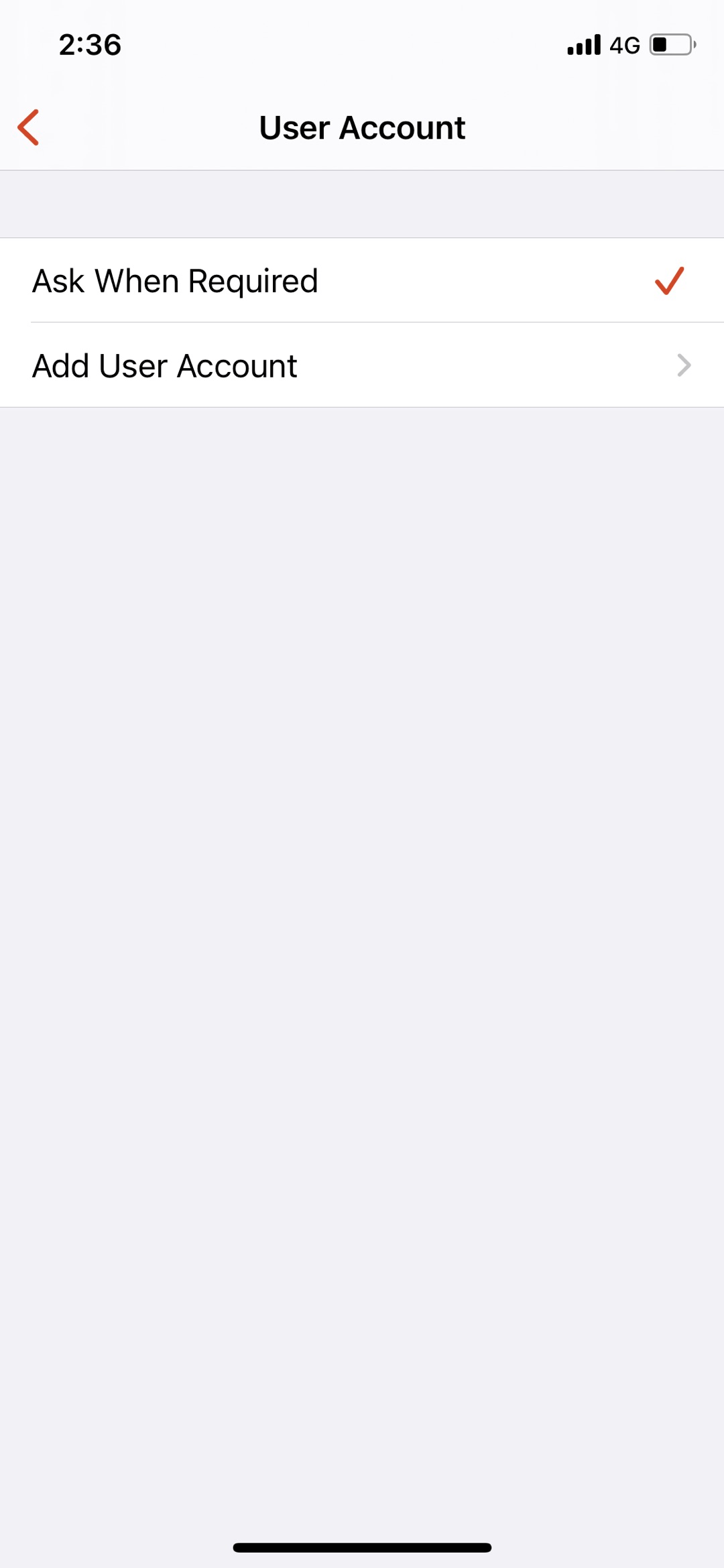 Step 6. Enter the user name and password of the controlled computer and click Continue to successfully establish the connection.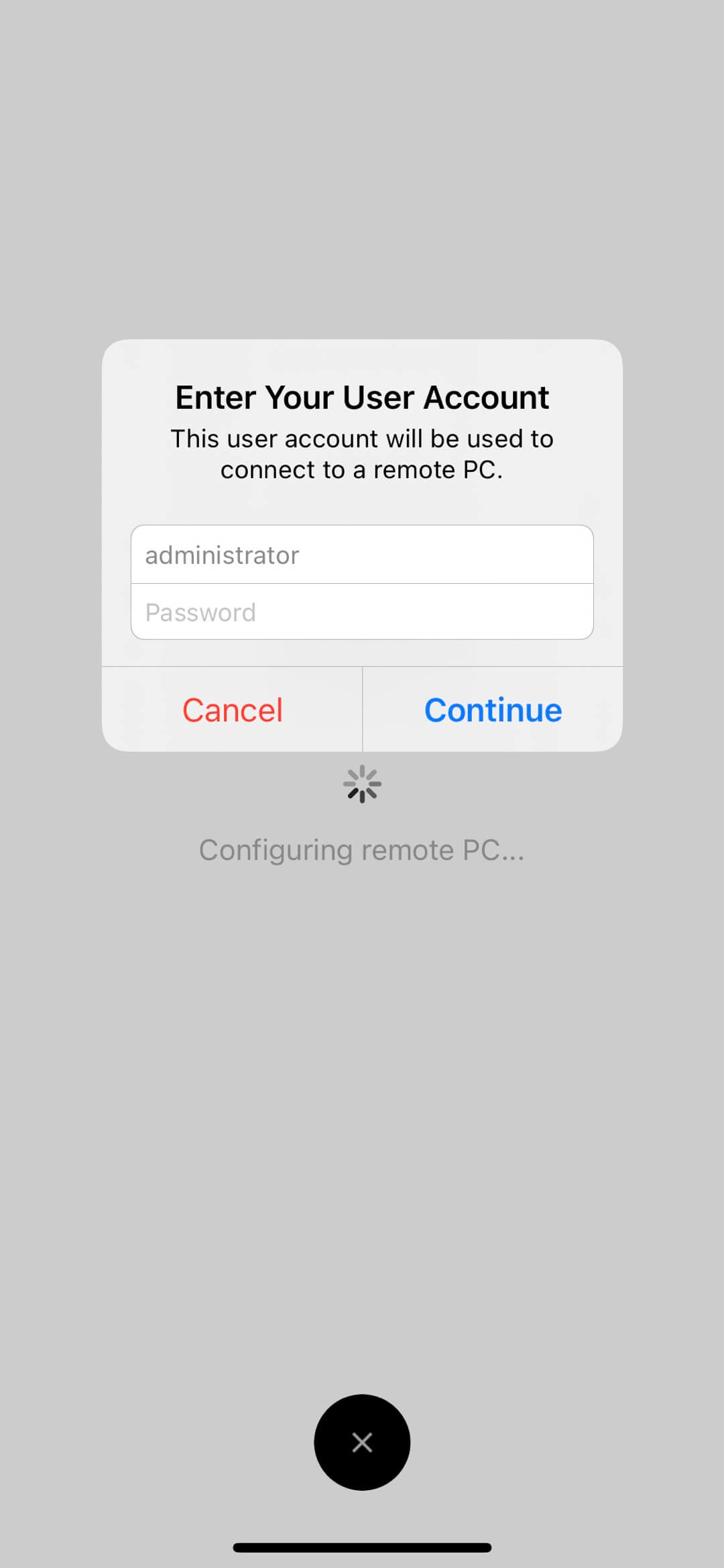 Step 7. Then you can control PC from phone.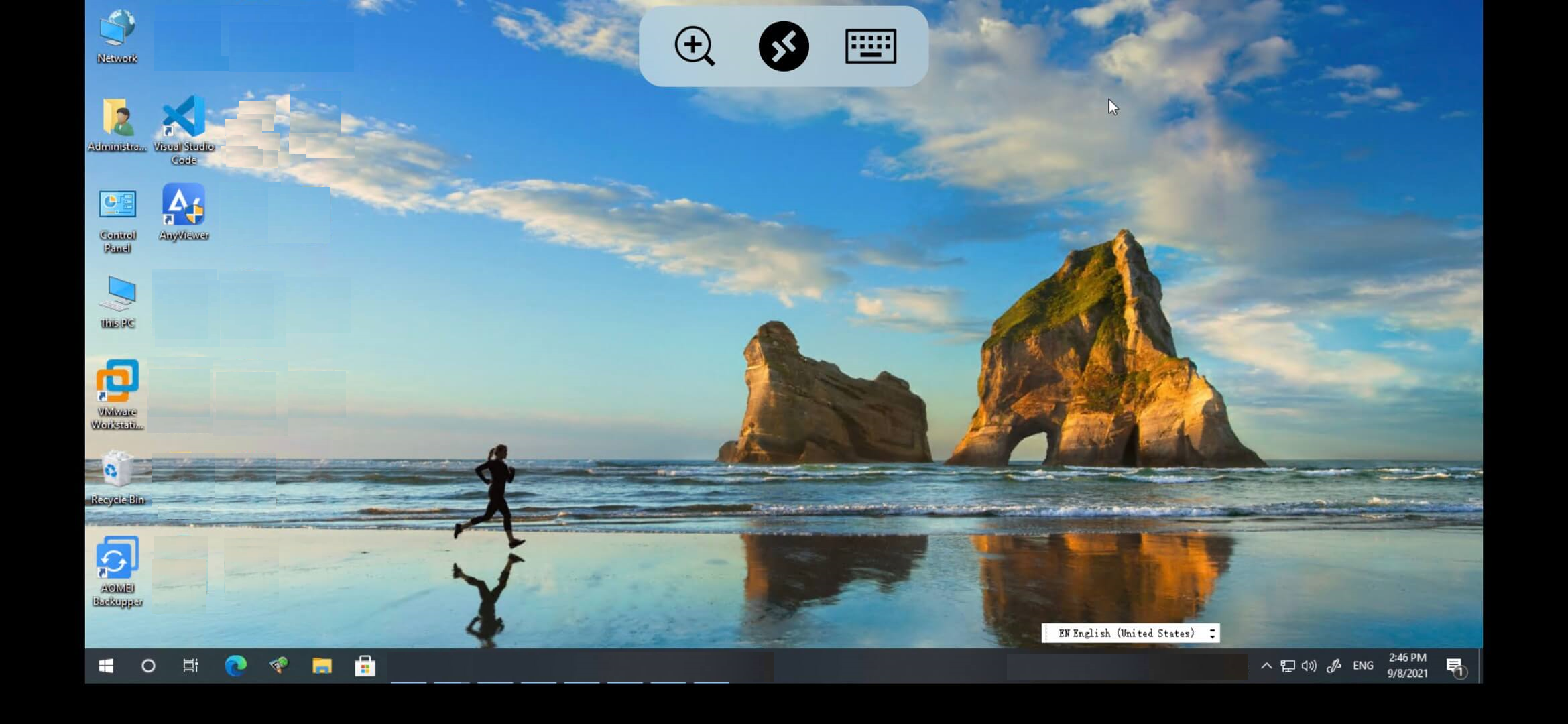 Notes:
▶ All steps are for remote control PC from iPhone on the same WiFI or LAN; if you need to access PC from a different network, you need to take more steps. In the Add PC interface, Gateway column, choose Add Gateway and enter the Gateway Name (Hostname or IP address), User Account (Use PC User Account), and you can choose whether to set the Friendly Name or not.
▶ In the Devices and Audio Redirection column, you can select according to your own needs, including Sound, Microphone, Camera, Clipboard, Storage. After confirming that all content settings are complete, click Save in the upper right corner.
Remote control PC from iPhone/iPad via AnyViewer over internet [Recommneded]
Though you don't need to install a third-party app on a Windows computer when using RD client to connect the PC, the whole process seems complicated, especially when the devices are not within the same WiFi or LAN. To remote into PC from your iPhone/iPad quickly and easily, it's recommended to use AnyViewer. See why it is outstanding for remote control computer from iPhone/iPad.
Quick and easy installation: It's ultra quick to download and install AnyViewer on your computer and your iOS device.
Secure and stable connection: secured by a strong algorithm -ECC, you can enjoy a secure and stable connection.
Supports connections from a different network: With AnyViewer, you can control a PC with iPhone/iPad from over the internet without extra setup.
Flexible connection ways: It supports connection via the same account, security code, and sending remote control, satisfying different demands.
Screen share is supported: During the session, the remote computer won't be locked and you can see the same screen with the one on the remote computer.
Now, see how to remote control PC from iPhone/iPad with AnyViewer.
Step 1. Download AnyViewer Windows on your PC, install and run it.
Step 2. On your iPhone or iPad, go to App Store, download, and install AnyViewer for iOS.
Step 3. Create an AnyViewer account and log into the same account on the computer and the iPhone/iPad.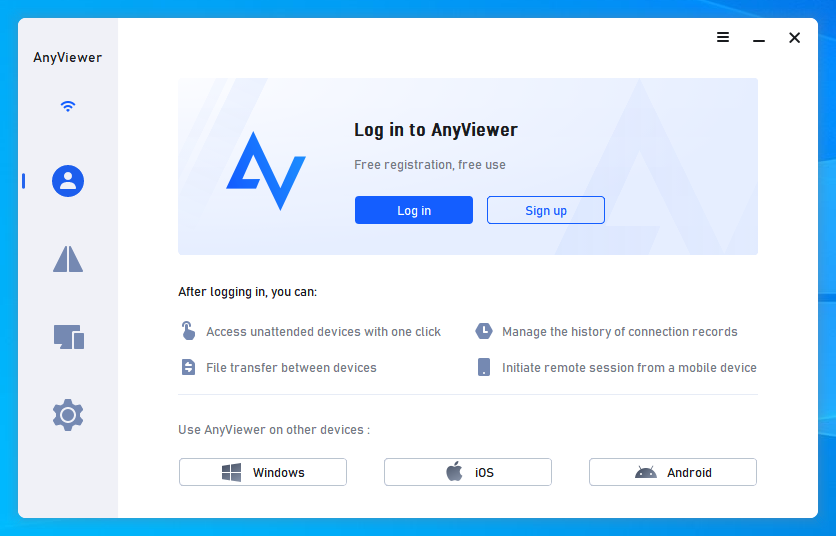 Step 4. On the iOS device, go to Device, and tap the remote computer under My devices list.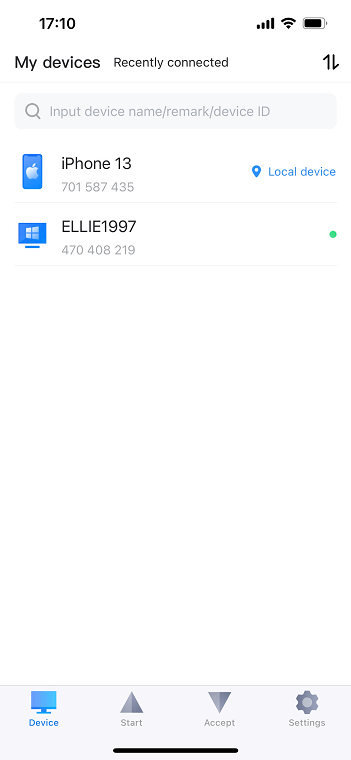 Step 5. Click One-click control to achieve unattended remote access to the specific computer.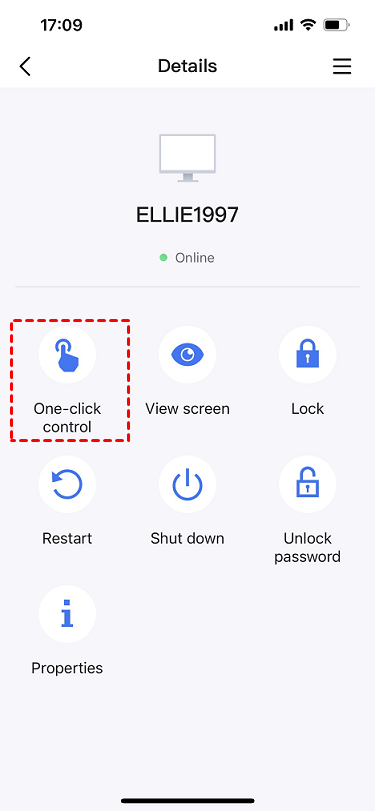 Then you can take full control of the remote PC with your iPhone/iPad. It supports both vertical and horizontal screens, you can switch freely by tapping Menu button and Rotate screen.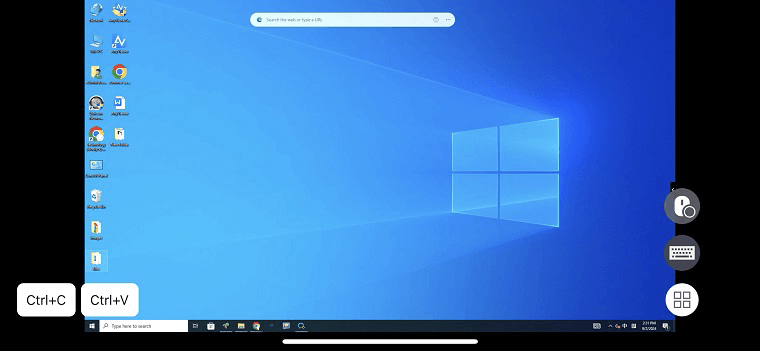 FAQs
1. How can I control my PC wirelessly with my iPhone?
You can use RD client or AnyViewr. Both don't need a wire.
2. Is Remote desktop for iOS free?
Yes, you can free download RD client on App Store.
3. What if RD client not working with the 0x204 error?
0x204 error is a common error when you use RD client on iPhone or iPad. To fix the error, you can reset network settings, perform port forwarding and so on.