Android devices, like Android smartphones, have been indispensable in our daily life because they are affordable and easy to use. And there are many occasions where we need to remotely access and control Android mobile. For example, your mother doesn't know how to get and install a creation app on her Android phone, and you are far away from her. At this point, you can install the programs on her Android remotely if you can take remote access to her Android phone.
You can get a number of results when you Google "how to remotely access a computer from computer". However, there are fewer results for you to choose from when you search for "app for Android remote access". Here are the three best Android remote access software introduced to help you easily get access to an Android phone remotely,
1. TeamViewer
As an all-inclusive and multiple-platform remote access software, TeamViewer helps you to remotely control Android phones and tablets. You can also use it to access Windows, Mac, and Linux.
Pros:
▪ Secured by RSA public/private key exchange and 256-bit AES session encryption.
▪ Support starting online meetings on Android devices.
▪ Free for personal use
Cons:
▪ File transfer isn't supported.
▪ You need to pay if you want to use it for tech support.
✍ How to remotely access Android with TeamViewer
If you plan to choose TeamViewer for Android remote access, walk through the following steps:
Step 1. Download and install TeamViewer Host on the Android device that you want to access to allow for remote access from other devices.
Step 2. Assign the Android device to a TeamViewer account. Once completing the account credentials, the device will be automatically added to the Computers and Contacts list.
Step 3. Download TeamViewer for Remote Control and install TeamViewer for Remote Control on your Android device that you want to start control. If you have installed TeamViewer for Remote Control, make sure to update it to the latest version.
Step 4. Go to Computers and sign in with the same TeamViewer account. Tap the entry at the bottom and tap on the icon next to the Android mobile you need to remotely access. And then you can see the screen and apps of the remote Android device.
2. AirDroid
AirDroid, developed by Sand Studio is one of the best remote access software for Android. It enables you to access Android from Android, PC, or iOS device.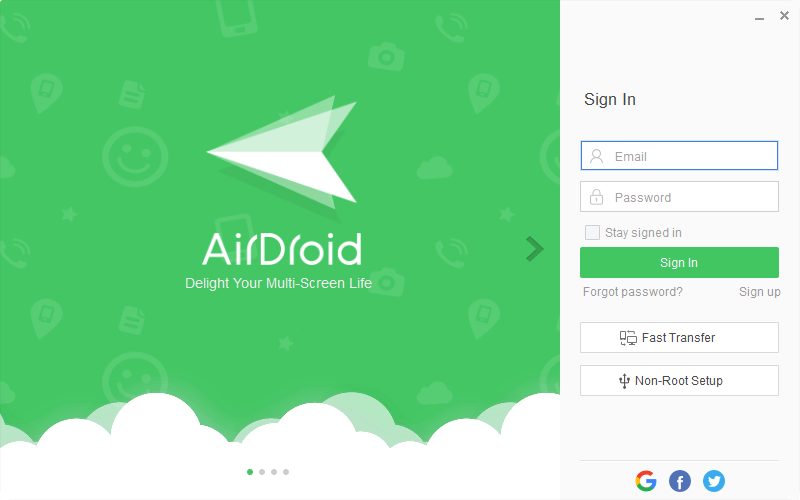 Pros:
▪ Offer clipboard syncing and text sending feature.
▪ Supprot file transfer over the local network and the internet.
▪ Support accessing the camera of the Android device remotely.
Cons:
▪ Need a premium version to transfer folders to the remote device.
▪ AirMirror feature takes a lot to start.
✍ To access an Android phone from another Android phone with AirDrod, have a look at the following steps.
Step 1. On the Android device that needs to be controlled, download and install AirDroid.
Step 2. Sign in to your AirDroid account and follow the instruction to complete the setup and enable Remote Control on Security & Remote permission.
Step 3. On an Android phone or tablet, download and install AirMirror.
Step 4. Log into the same AirDroid account in AirMirror, and you can see the Android device that you want to control.
3. Vysor
Vsyor, is specially designed for putting your Android on your computer easily from web client.
Pros:
▪ Fast and stable connection.
▪ Affordable price.
Cons:
▪ Wireless remote access and other options like full-screen mode are only available in the paid version.
✍ See how to use it to access Android phone from your PC.
Step 1. On your Android phone, go to Google Play Store, download, and install Vysor.
Step 2. Enable USB debugging on your Android phone.
Step 3. Connect your Android via USB to your computer.
Step 4. Run Vysor web client and click Find Devices.
Step 6. Choose the Android phone that you want to display on your computer and click Select.
Step 7. Now, you can see AnDroid on your desktop and interact with it.
Further reading: App for remote access from Android to PC
Whether you want to get remote access to Android devices from another Android or from a computer, you can get your proper remote access software for Android. If you need to access a PC from Android, you can switch to AnyViewer. It enables you to access a Windows computer from Android, iOS, or another Windows computer with easy operation. Now, see how to use it to complete Android to PC remote access.
Step 1. On the PC, click the following button to download AnyViewer for Windows.
Step 2. On the Android device, click the following button to download AnyViewer for Android.
Step 3. On the Android device, create an AnyViewer account and log in to it.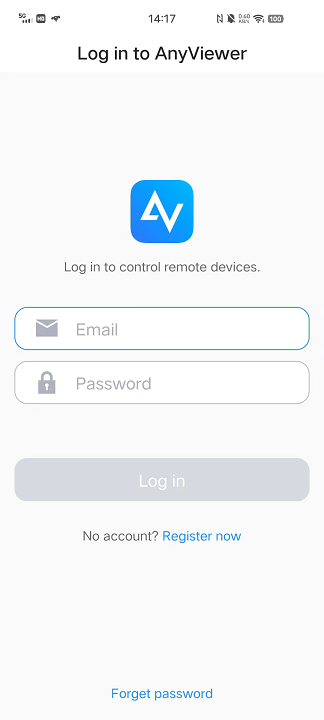 Step 4. On the PC, log into the same account, and the computer will be assigned to the account and displayed on "My devices" list.
Step 5. On the Android phone/tablet, go to "Device", tap the PC and tap "One-click control".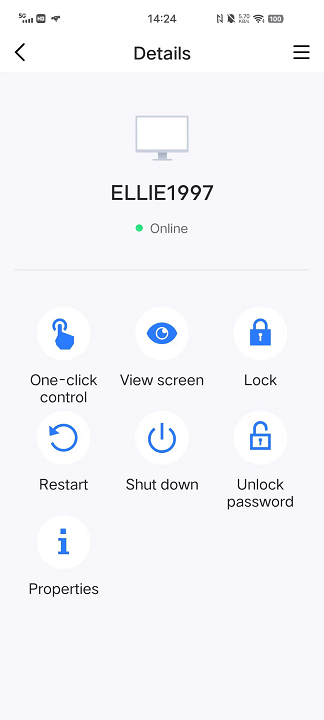 Then, you can take full control of the remote computer from the Android device.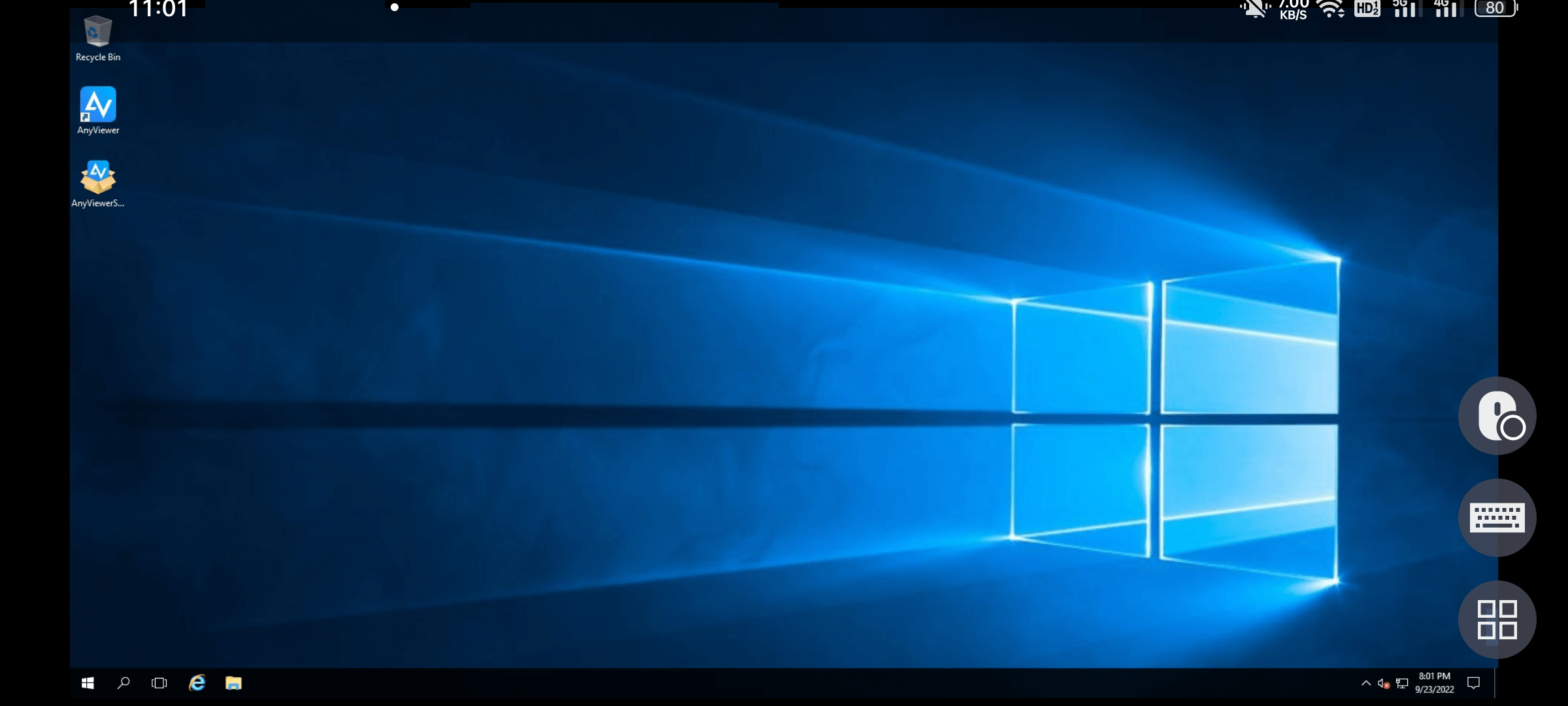 Notes:
If the remtoe session window is vertical on the Android device, you can tap "Menu" and "Rotate screen" to adjust the window.
It offers two modes: "Touch Mode" and "Mouse Mode". You can choose the one that you like.