Why need to access phone from computer?
Phones and computers have become indispensable to us and always accompany us. Apart from access one computer from another computer, there are always occasions where we want to access an Android phone or iPhone from a computer. For example, we need to use a certain file on the phone or reply the WhatsApp messages when we're working with the PC. Accessing phone files or controlling a phone to use mobile apps from a PC can bring great convenience to us.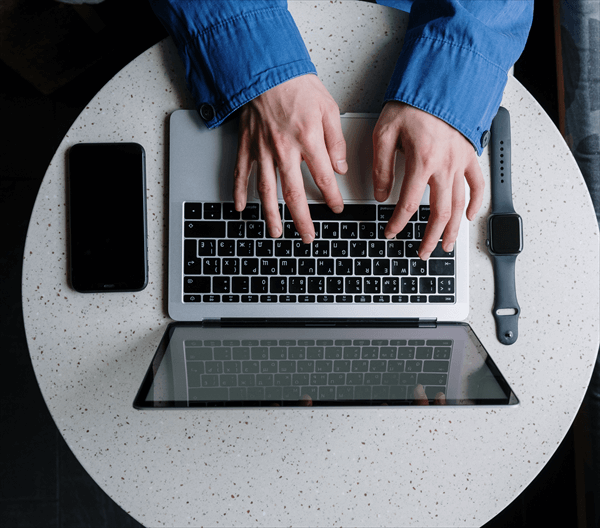 How to access phone from computer in three different ways
There are multiple tools that can help users to connect a phone to a PC. This post will illustrate the three most common and popular ways.
Way 1. Access mobile phone from PC with USB cable [Easy and Free]
This way is for users who have a USB cable and just want to access phone from computer for viewing or transfer files to computer. Here are the detailed steps:
Step 1. Connect your phone to your PC using the USB that came with the phone.
Step 2. On your phone, tap the "Charging this device via USB" notification and choose "Transfer files/Android Auto" under "Use USB for".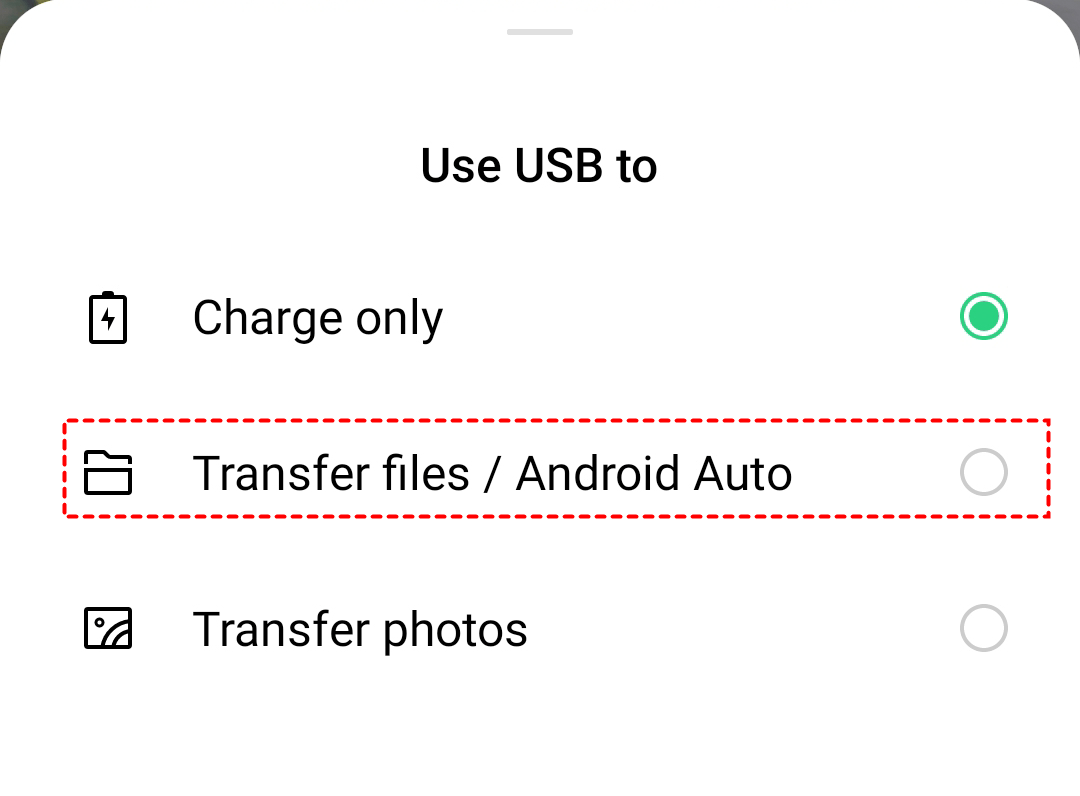 Step 3. On your PC, open Windows File Explorer, choose the drive that represents your phone, and double click it to open it.
Step 4. Then, you are able to access and manage your phone files and folders from PC.
Step 5. If you don't need to view phone data from computer anymore, eject the device and unplug the USB cable.
Way 2. Access phone from computer over Bluetooth [Wirelessly]
If you don't have the phone USB cable at hand, what should you do? Don't worry, you can access your mobile phone and transfer files or photos to a PC over Bluetooth. Follow the steps given below:
Step 1. Turn on Bluetooth for both the Android phone and the computer. Then, the computer will show up on your phone as an available device to pair with. If it doesn't show up, click "Refresh".
Step 2. Tap the computer name to pair with it. And you can see a pair code appear on your phone and device. Tap "Pair" to complete the connection.
Step 3. Once connected, right-click the "Bluetooth" icon on your computer and choose "Receive a File".
Step 4. On the phone, select the file that you want to transfer to the computer, choose "Share" and choose "Bluetooth".
Step 5. Choose the computer as the destination place.
Step 6. Then, click "Finish" to save the files to your PC. If you want to change the saving location of the file, click "Browse...".
Way 3. Remotely access phone from computer [over WiFi]
If you want to access the phone not only for file transfer but also for replying messages, you can turn to an app to access and manage a mobile device from PC remotely and easily, AirDroid. It supports file transfer, mirror screen, and even phone control from PC. Walk through the step-by-step guide to access your phone from your computer over WiFi.
Step 1. Download and install AirDroid on your phone and computer.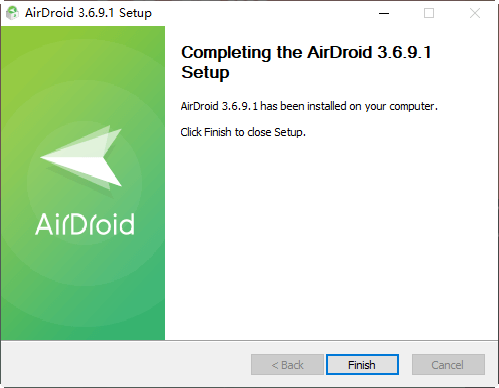 Step 2. Sign up for an AirDroid Personal account and sign in to the same account on phone and PC.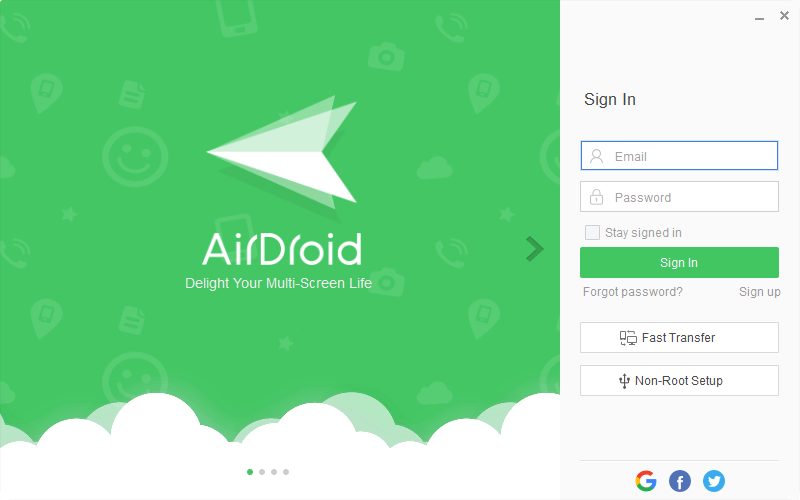 Note: If your phone and computer are using the same WiFi, you can access your phone from PC over WiFi without signing up for an AirDroid account.
Step 4. Your phone will be detected automatically, and you can see the photos, videos, and files of your phone on the left panel. Then, you are able to manage the data saved on your phone remotely.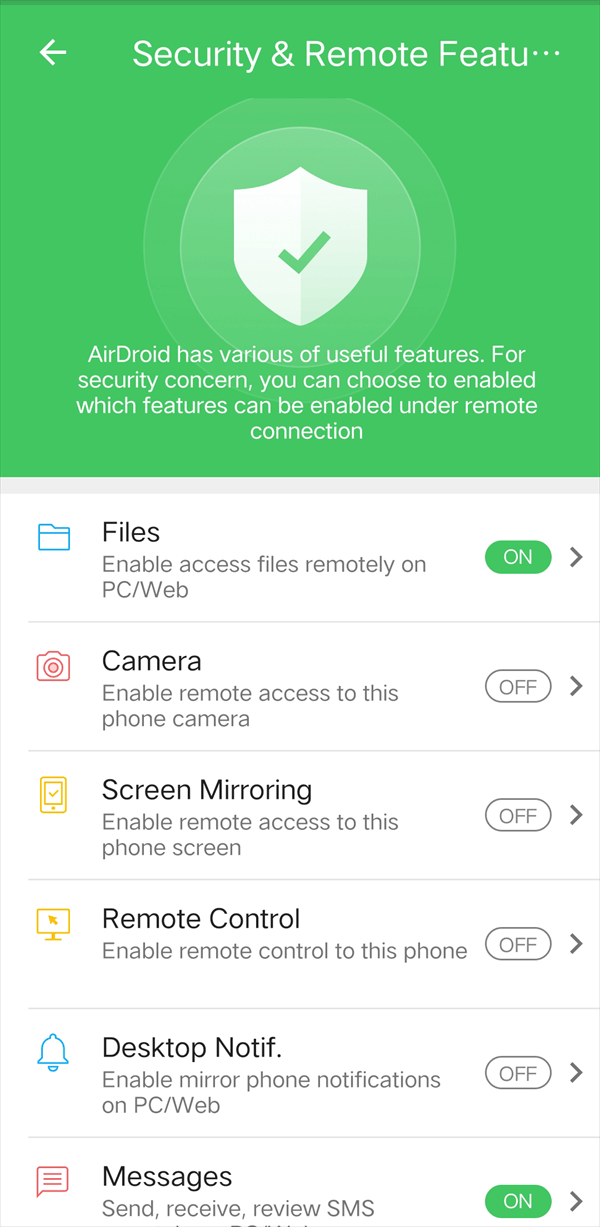 Tip: AirDroid is also available on iPhone, Mac, or Windows PC.
Conclusion
Now, you have realized three different ways to access phone from computer. If you just need to transfer files to PC, the first two ways can help you achieve the goal. If you access a mobile phone for advanced operations, like screen mirroring and message replay, you can choose AirDorid.