Is there a way to remotely control an android phone?
Hello, I have been trying to assist my friend with his Android phone. It takes a lot of time to do that via text or over the phone. I'm wondering whether there is a way to remote control Android device from PC. Then I can fix the issue effectively even from a long distance. "
Apart from the case aforementioned, there are many other occasions when you need to control Android device remotely from PC. For example, you want to run Android app Whatsapp for instant replay when you are working on a computer; you want to play Andorid games on a large PC screen for a better visual experience.
Five easy steps for remote control Android device from PC
You may have already known how to control computer remotely from your local device. When it comes to controlling Android device, you may feel confused. Don't worry, you can get detailed guides on Android remote control from PC in the next content. Keep reading!
You can use a free Android remote access utility, like AirDroid. Developed by Sand Studio, AirDroid is a great tool for you to manage your Android phone on PC. It enables you to receive messages & emails, transfer files like photos easily, and take full control of your Android device from the computer to play games or run apps. Free download it and see how to remote control Andoird device from PC via AirDroid.
Step 1. Run AirDroid on your Andriod device and sign in to your AirDorid Personal account. If you don't have an account, you can sign up for an account.
Step 2. Follow the instruction to grant permission for AirDroid Personal on your Android phone.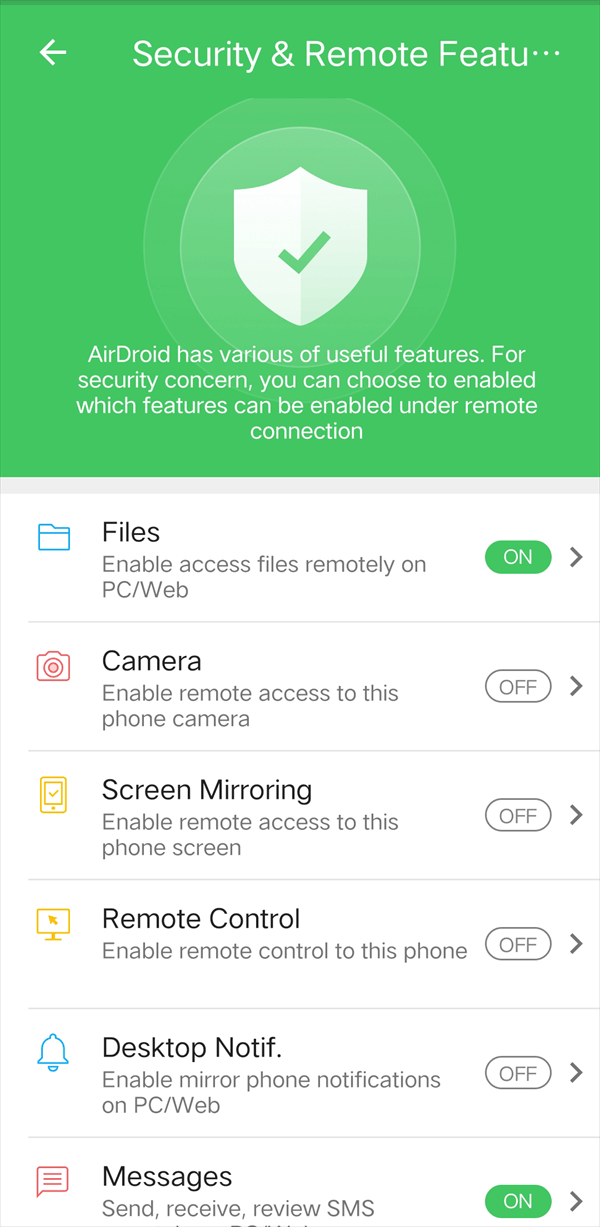 Note: If your device is unrooted, you need to run Non-Root Setup at first. When PC and Android device is not under the same network, please enable remote permission on AirDroid Personal.
Step 4. On your computer, open a browser, go to log in the same account of Android client.
Step 5. Click "Binoculars" and choose the Android device that you want to control. Then, click the Remote Control button and wait for a while to control your Android device.
Further reading: How to control PC from Android
See? You can easily remote control Android device from PC as long as you follow the guide. Then you can run Android apps on your PC or transfer files without obstacles. If you are interested in how to remote access and control a PC from an Android phone for remote work, keep reading!
Step 1. Download a greater remote desktop application, AnyViewer for Windows on the PC that you want to control.
Note: The PC can run all editions of Windows 11/10/8.1/8/7 and Windows Server 2022/2019/2016/2012 R2 can compatible with it.
Step 2. Download AnyViewer for Android on your Android phone or tablet and run it.
Note: The Android device should run Android 6.0 or a later version.
Step 3. Sign up for an AnyViewer account and log into the same account on both devices.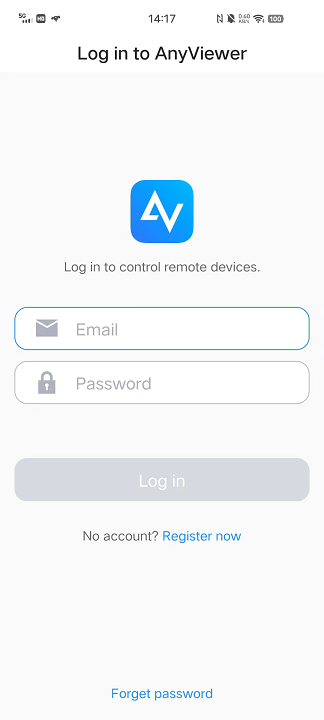 Step 4. On your Android device, go to "Device" tab, tap the computer you want to control and tap "Remote control".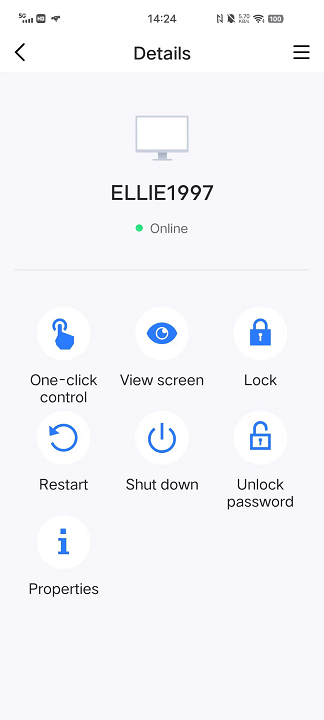 Immediately, the screen of the remote computer shows up and you can use the PC with your Android phone.