The reasons for controlling an Android device remotely from a PC?
In many cases, we talk about how to remotely access and control PC from Android smartphones or tablets. In fact, there are many occasions where you want to control your Android device from a PC remotely and wirelessly for some reason.
To play Android games on a larger PC screen for a better visual experience.
To run Android apps, like WhatsApp for instant replay while you are using a computer for working.
To input information using keyboard rather for improving working or study efficiency.
How to control an Android device from a PC remotely?
After realizing the reasons for completing remote control of an Android device from a computer, the question "how can I control my Android device" occurs. Keep reading and you can get detailed guides on taking control of an Android phone or tablet from a computer using a mobile management software, like AirDroid, developed by Sand Studio, is a great tool for you to manage your Android phone on PC. It enables you to receive messages & emails on PC, transfer files like photos easily, and take full control of your Android device from the computer to play games or run apps. Let's see how it works.
Step 1. In your app store, download and install AirDroid on your Android phone or tablet.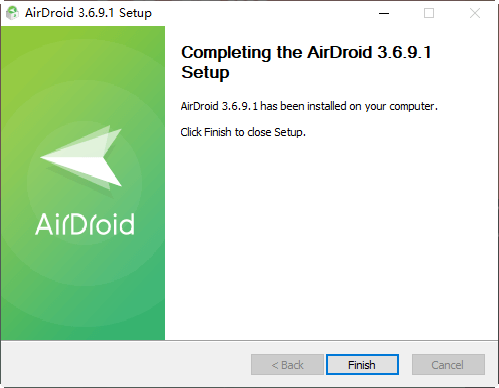 Step 2. Sign in to your AirDorid Personal account. Or you can sign up for an account at first.
Step 3. Grant permission for AirDroid Personal on your Android phone.
Note: If your device is unrooted, you need to run Non-Root Setup at first. When PC and Android device is not under the same network, please enable remote permission on AirDroid Personal.
Step 4. On your computer, open a browser, go to log in the same account of Android client.
Step 5. Click "Binoculars" and choose the Android device that you want to control. Then, click the "Remote Control" button and wait for a while to control your Android device.
Now, surely you have realized how to access and control an Android device from a computer remotely over the internet using AirDroid.