How do I access a VM remotely?
Does anyone know how to remote access virtual machine? I have a Win 10 VMware training machine and I'd like to have one person remote into a hosted VM to act as an 'instructor' with full access. Any advice will be appreciated, thanks in advance."
- Question from Windows Forum
How to remote access virtual machine [3 options]
A Virtual Machine (VM) is a computing resource that runs programs and deploys apps using software instead of a physical computer. Users can also remote into a VM from another computer using remote access software. Here are the tips for how to access VM remotely.
Option 1. Use professional remote desktop software AnyViewer
AnyViewer is a free yet powerful remote desktop software for Windows. It has comprehensive features, allowing stable unattended remote access, fast file transfer, convenient screen sharing, etc. Besides, it supports instant chat, direct copy/paste, and many other extended functions in a remote session to improve efficiency.
If you want a safe and stable connection for all network situations with simple steps, AnyViewer could be the best choice. Download it now!
Step 1. Launch AnyViewer on your VM desktop, click Sign up to register a new AnyViewer account. (You can directly login if you have already signed up.)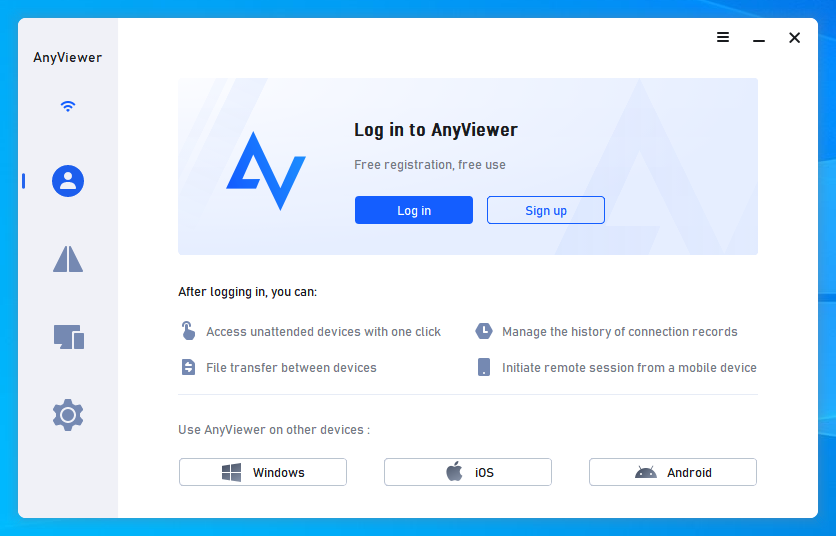 Step 2. Complete the information and click Sign up.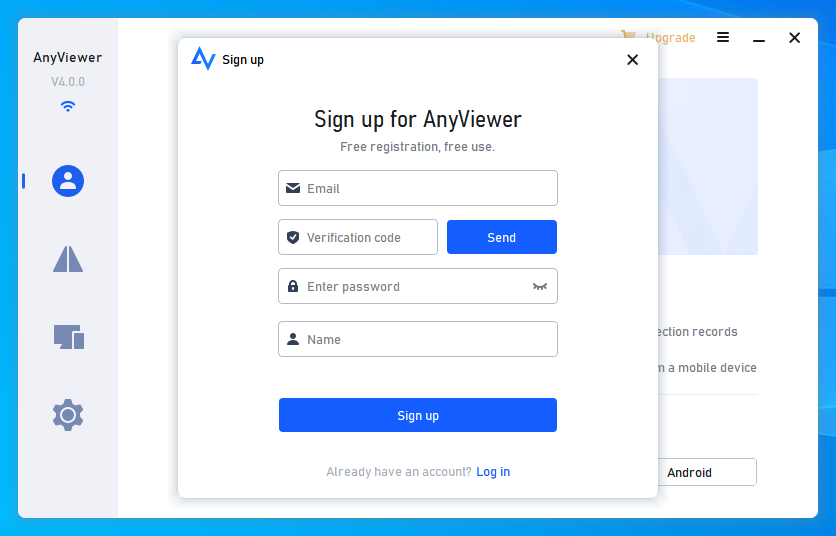 Step 3. On the client computer, log in to the same account, and your device will be automatically assigned to the account.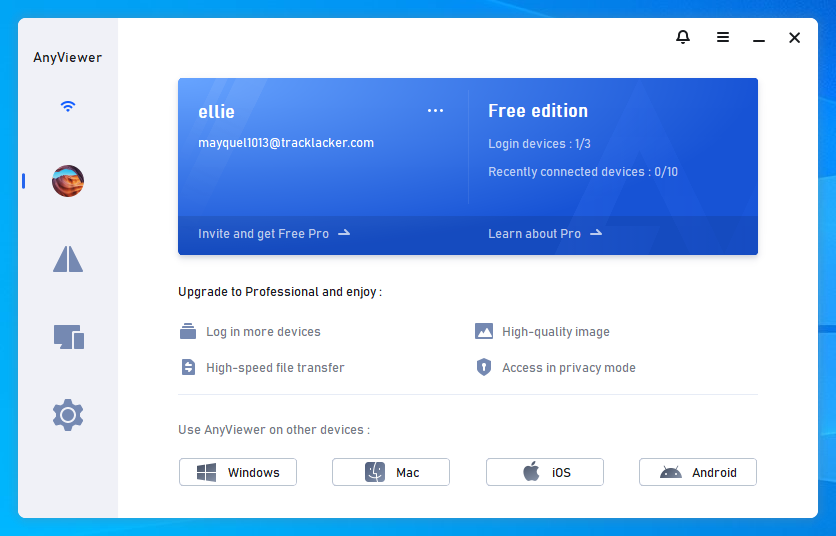 Step 4. Go to Device, select the host computer, click One-click control to control it remotely.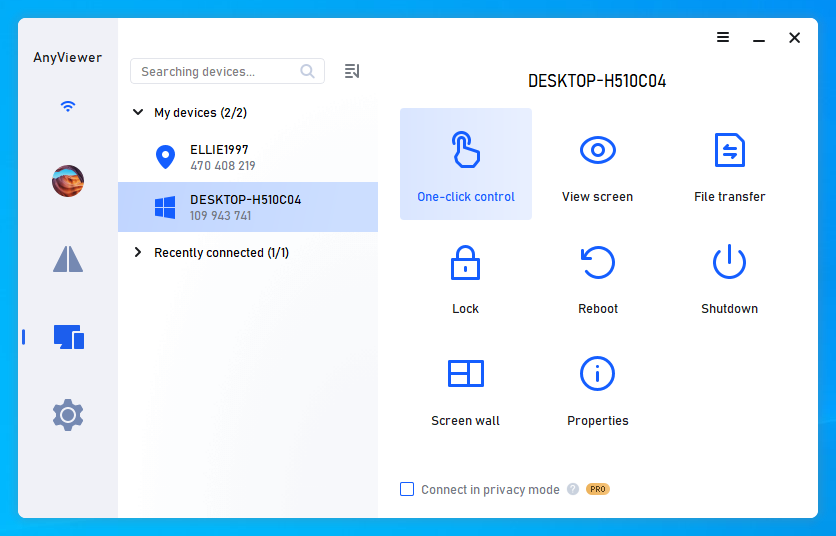 Now you can see the VM desktop in the control window, and there are many shortcut operations from the toolbar.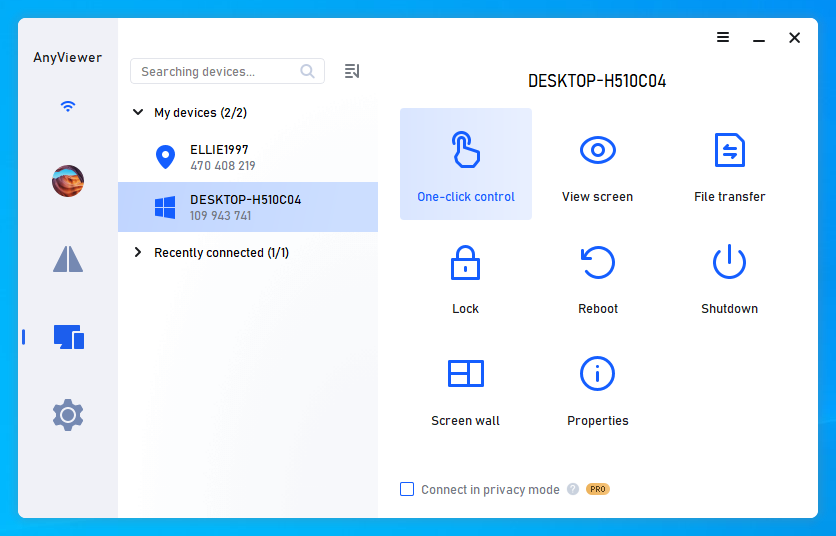 Tips: You can upgrade to Professional or Enterprise plan to enjoy more rights!
Option 2. Use Windows built-in tool Remote Desktop Connection
Remote Desktop Connection is a Windows built-in program, based on RDP (Remote Desktop Protocol), designed for users to manage computers remotely. Though, it has limitations:
Windows Home Edition does not support RDP server, which means others can not connect to your Windows Home computer over Remote Desktop.
It enables connections in the same local area network, or you need to set up VPN or port forwarding.
✔️3 things to do before you start
Here is an example of how to connect to virtual machine using Remote Desktop Connection. Before you start to connect, you need to complete the following preparations on the virtual machine. (This process is also required in option 3).
1. Enable Remote Desktop
Navigate: Settings > System > Remote Desktop > Turn on Enable Remote Desktop.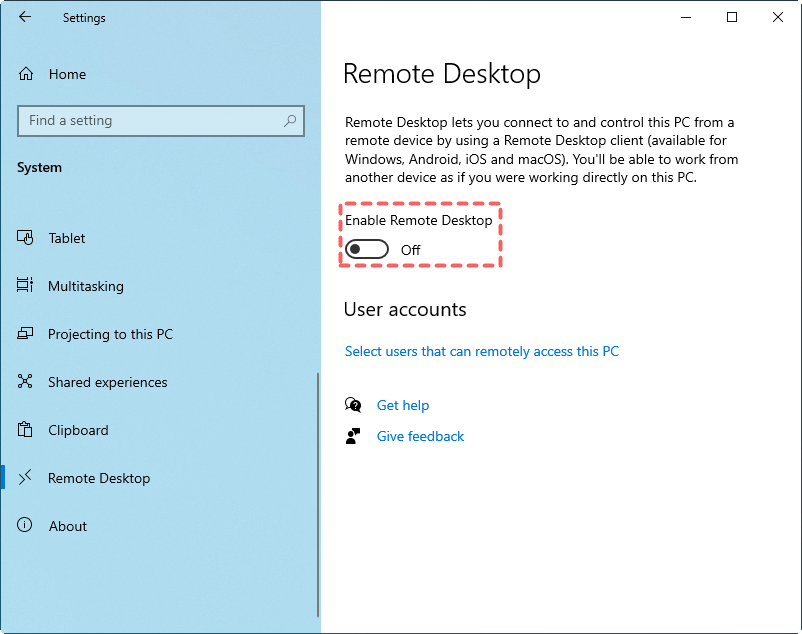 2. Allow Remote Desktop through Windows Firewall
Step 1. Open Control Panel, and navigate to System and Security > Windows Defender Firewall.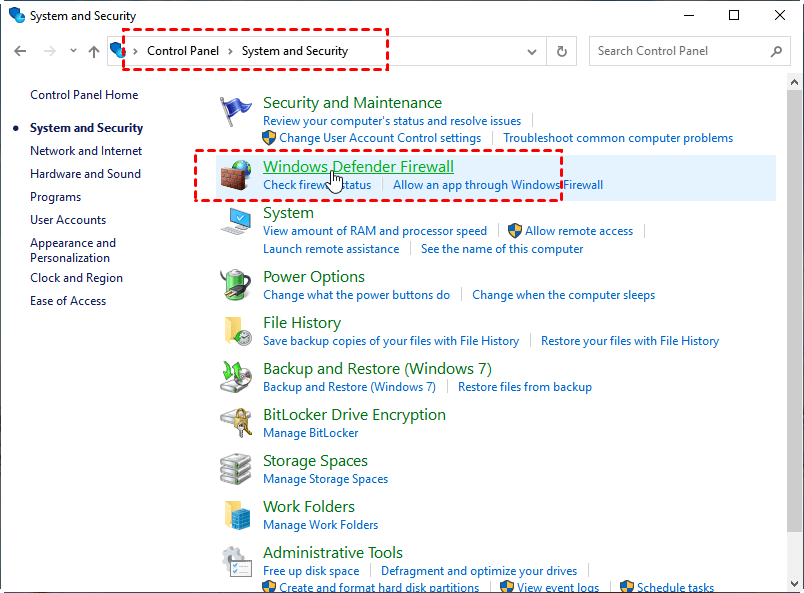 Step 2. On the left pane, select Allow an App or Feature Through Windows Defender Firewall.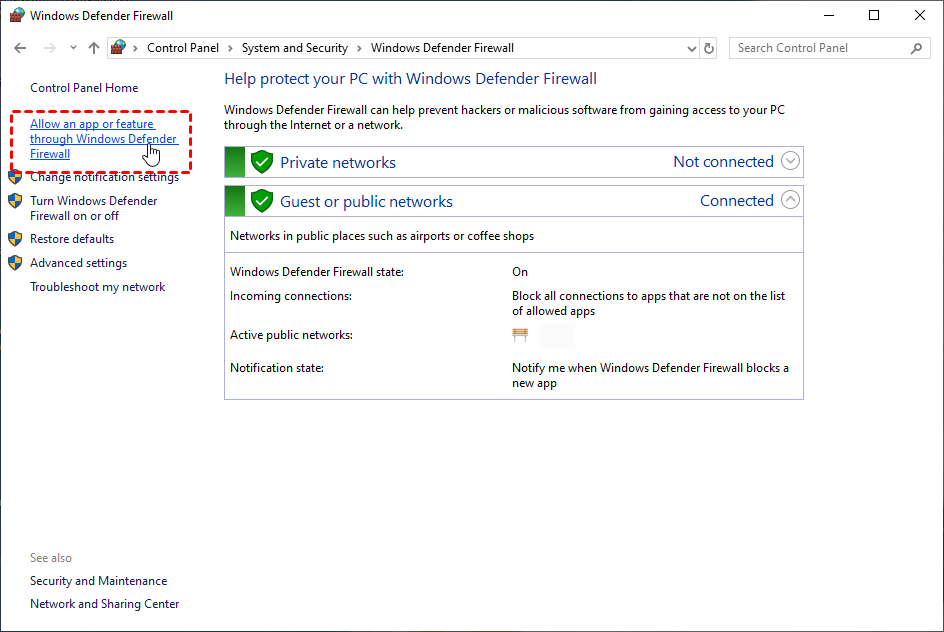 Step 3. Locate and tick Remote Desktop, then click OK to take effect.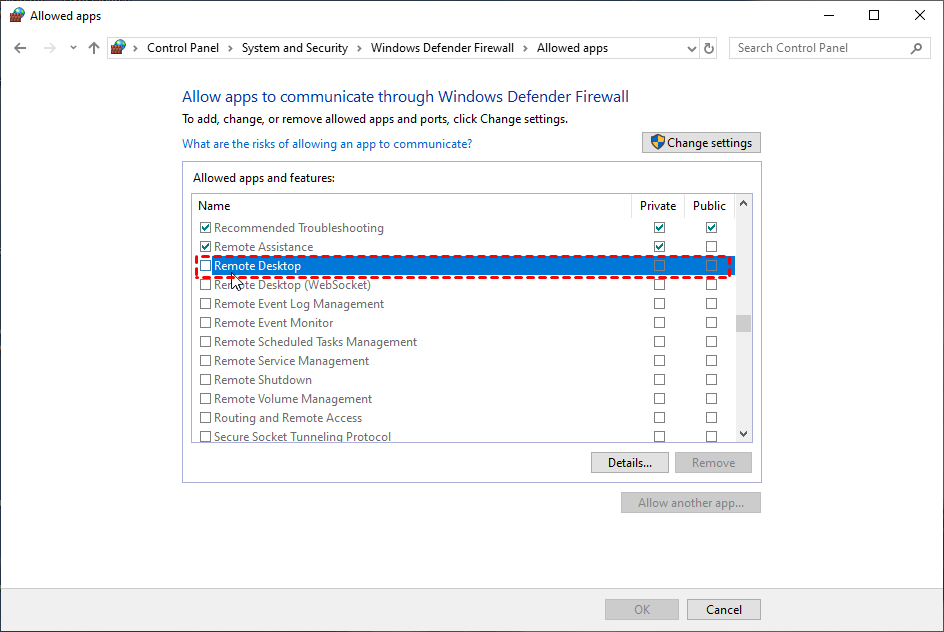 3. Look up the IP address and username
Step 1. Press Win + R, enter "cmd" and press OK.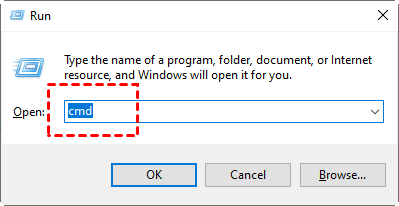 Step 2. To get the IP address, enter the command "ipconfig" and note the IPv4 Address.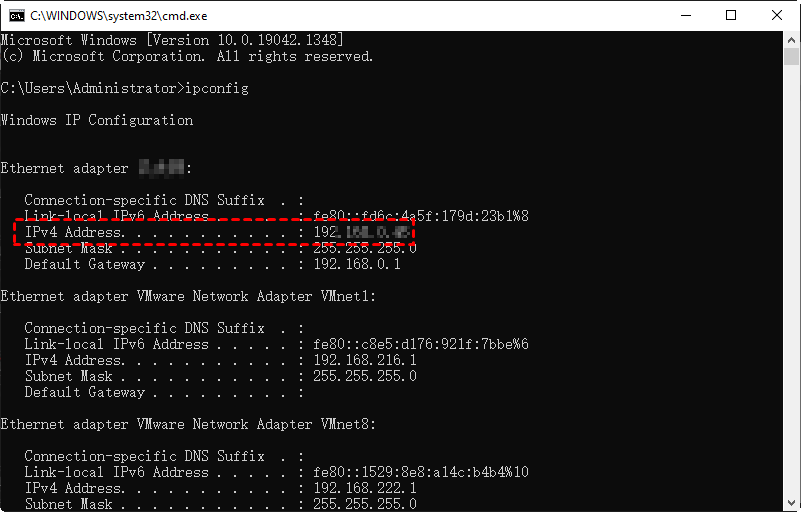 Step 3. To get the username, enter the command "query user" and note the username.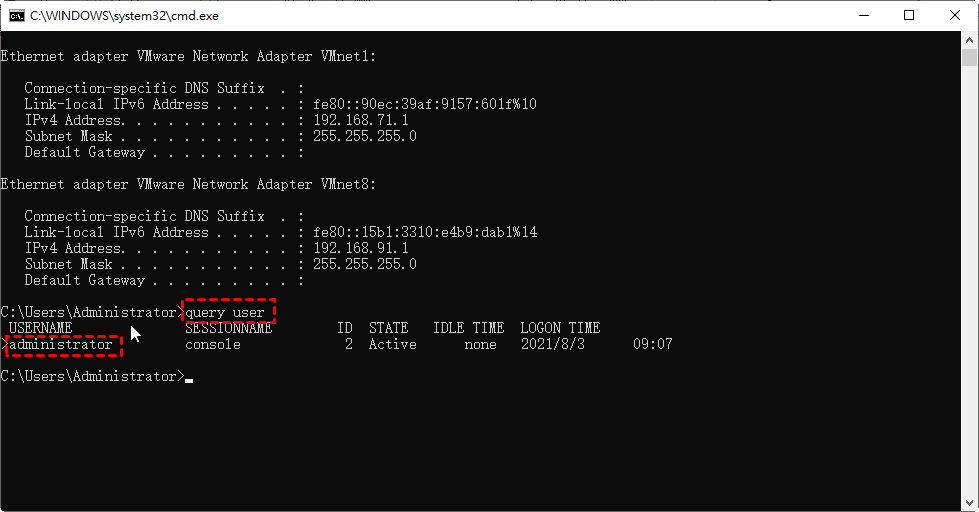 When you've done all the preparation work, follow the next steps to remote access virtual machine over Remote Desktop Connection.
Step 1. On the client computer, search Remote Desktop Connection in the start menu and click Open.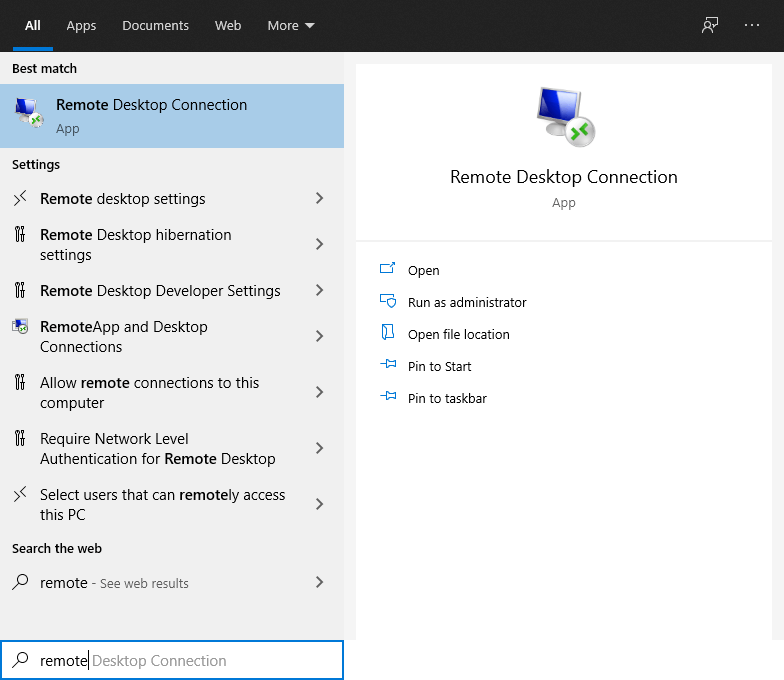 Step 2. Enter the IP address and username of the remote computer, then click Connect.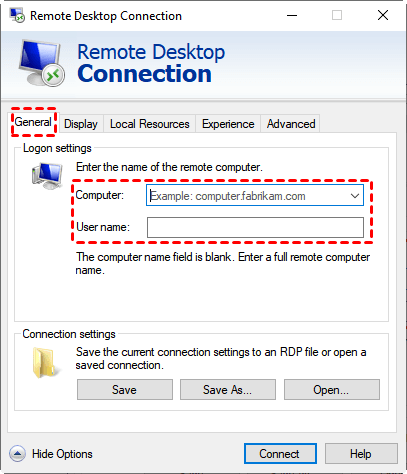 Step 3. Enter the password and click OK.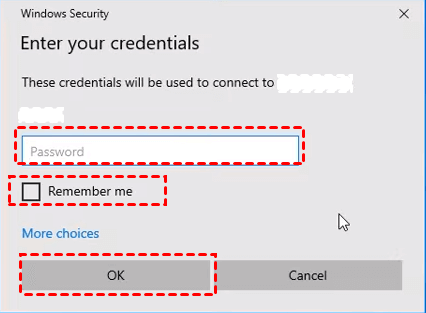 Now you are able to connect and access the Windows virtual machine.
Option 3. Use Microsoft Remote Desktop app
Once you enabled Remote Desktop on the remote computer, you can also use Microsoft Remote Desktop app to control it no matter where you are. It supports Remote Desktop connection on both Windows and Mac.
Here is how it works:
Step 1. Download the Microsoft Remote Desktop app on the local computer.

Step 2. Open this app. Click Add to establish a new session, type in the IP address of the remote computer, then click Save.
Step 3. You can see the saved session in the home page, open it by clicking the thumbnail.
Step 4. Enter your credentials when prompted, and click Connect.
Conclusion
This article introduces how to remote access virtual machine using AnyViewer, Remote Desktop Connection, and Microsoft Remote Desktop app. You can select one that fits your needs most. To secure your data and get the best experience, we recommend you use AnyViewer.