Does Google Meet allow remote control?
Google Meet is a service allowing anyone on any device to have safe, high-quality video meetings and calls. It includes various features, including screen sharing, audio and video conferencing, messaging, and more. These capabilities make Google Meet a feasible option for implementing remote collaboration. Many businesses currently utilize the tool.
We occasionally require additional interaction, though. For instance, it would be fantastic to take control of someone else's computer or grant control of your computer to someone else at the conference. Unfortunately, Google Meet does not come with a built-in feature that allows you to hand over remote control to someone else.
Thankfully, you can accomplish Google Meet remote control using both Google Meet and other remote control tools. This article will cover the best approaches.
How to give Google Meet remote control [2 options]
You can achieve Google Meet control screen with the help of Google Chrome Remote Desktop and AnyViewer. Let's go over each of them individually.
Option 1. Use Google Chrome Remote Desktop
Since Chrome Remote Desktop was also created by Google, it is one of the greatest ways for Google Meet giving control. It is fully compatible with Google Chrome browsers by downloading its extension. The steps below describe how to configure remote control using Chrome Remote Desktop.
Step 1. Open Google Chrome on both devices and sign in with the same Google account.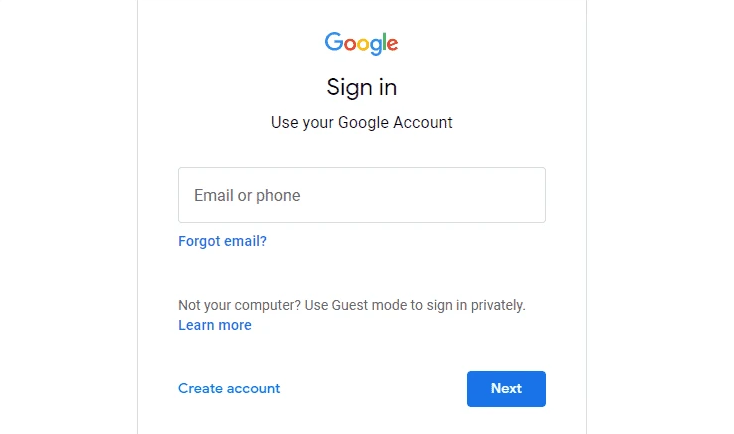 Step 2. Go to the Chrome Remote Desktop extension page, and click Add to Chrome.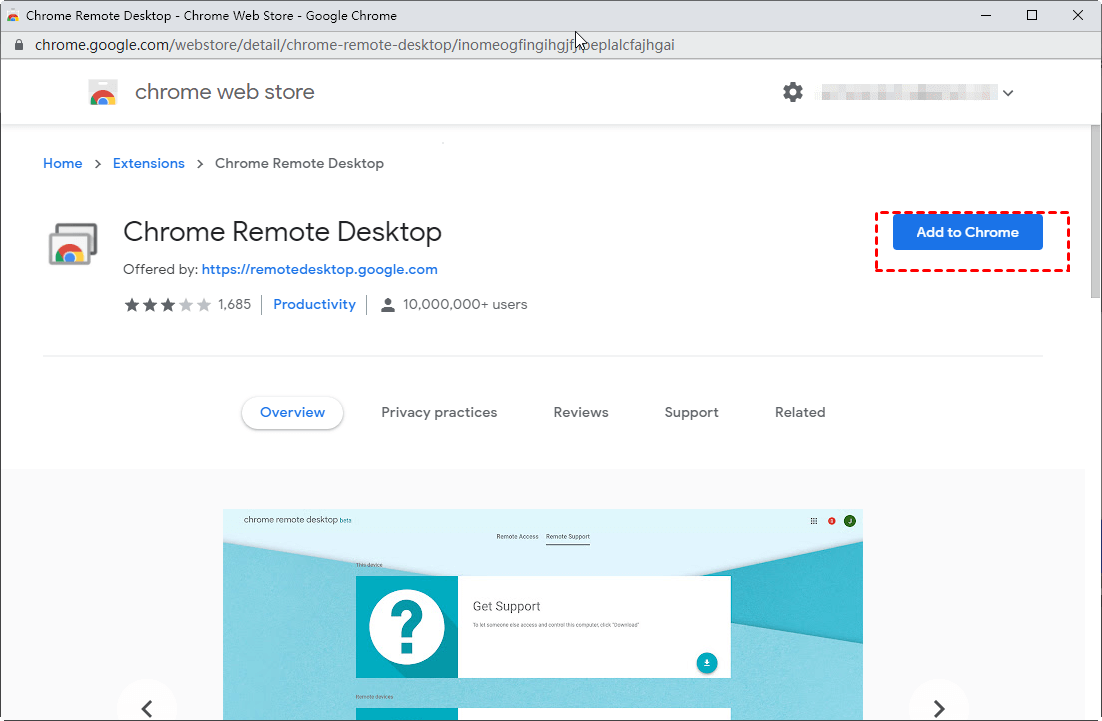 Step 3. Go to the Remote Access tab and click the download button.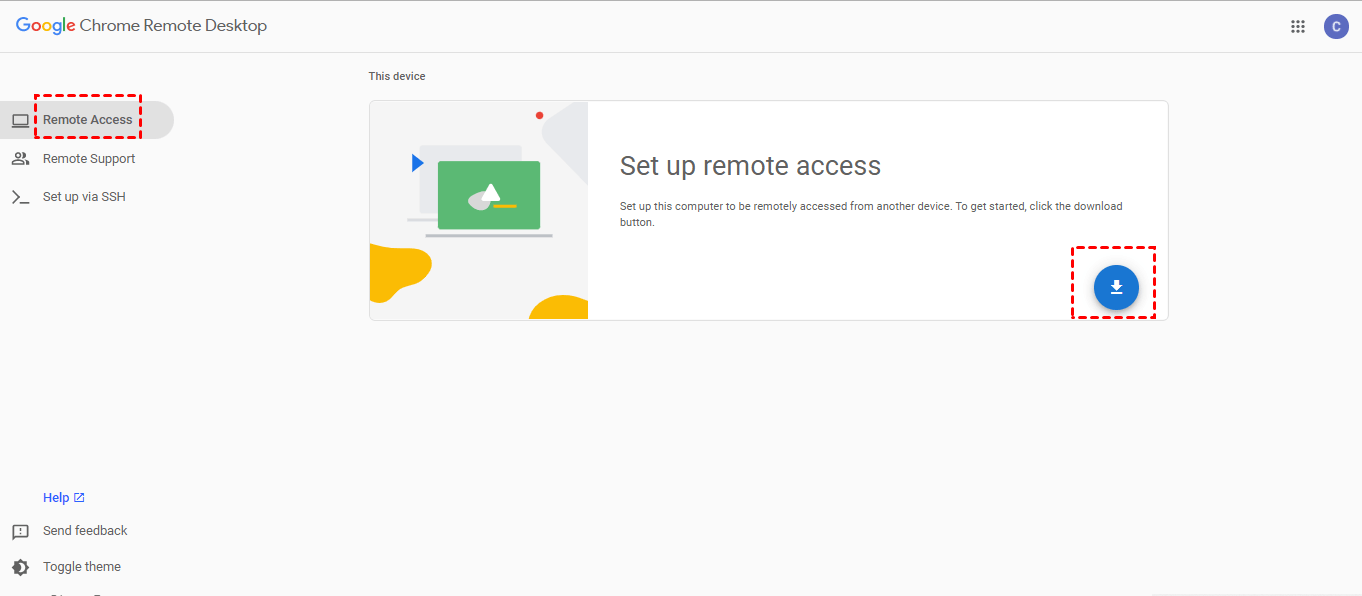 Step 4. Press Accept & Install.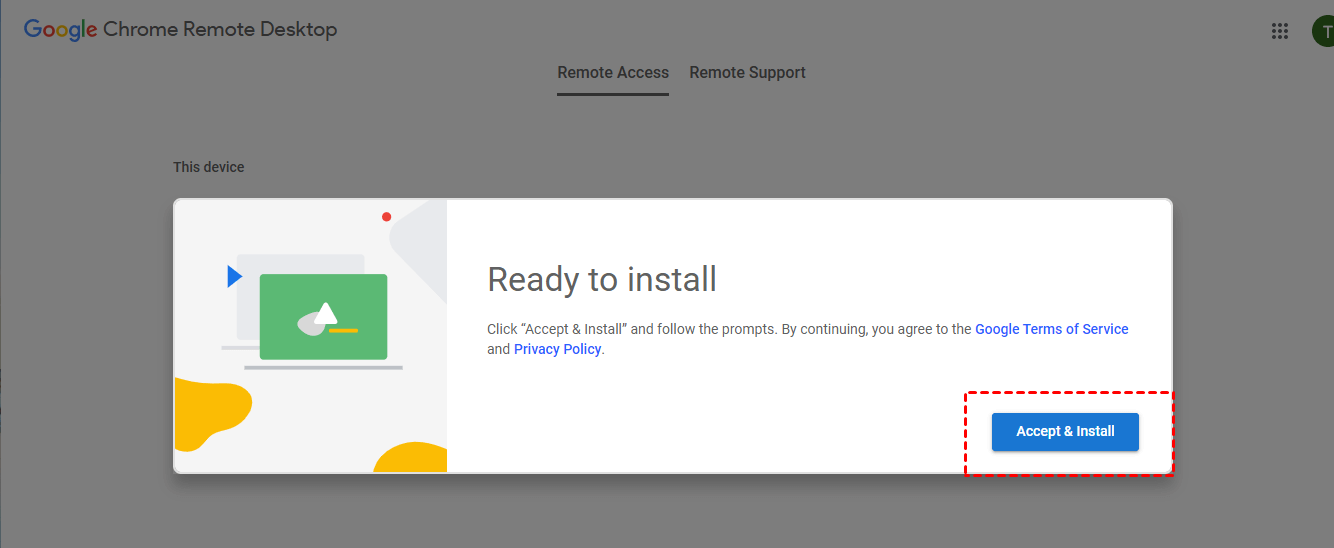 Step 5. Name your computer and click Next.

Step 6. Enter and re-enter a PIN. Then click Start.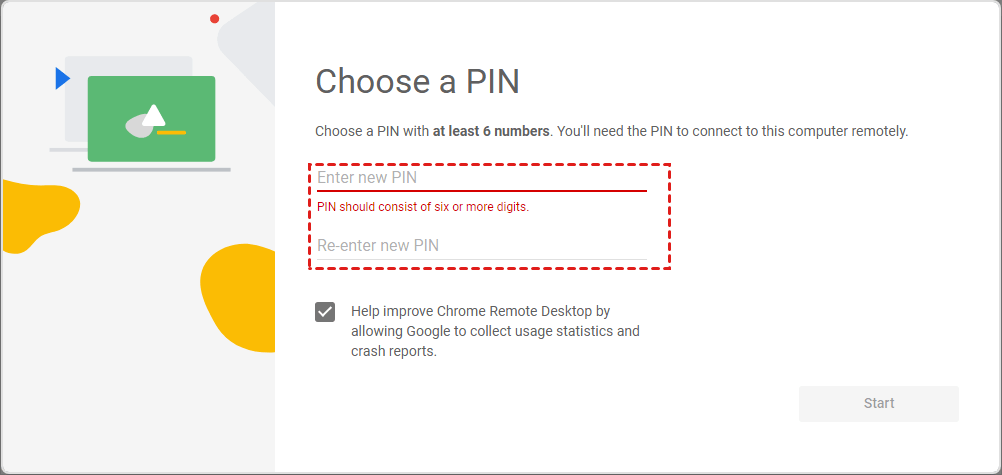 Stpe 7. Returning to the Chrome Remote Desktop interface, you may see a list of accessible devices. Select the device you wish to connect to.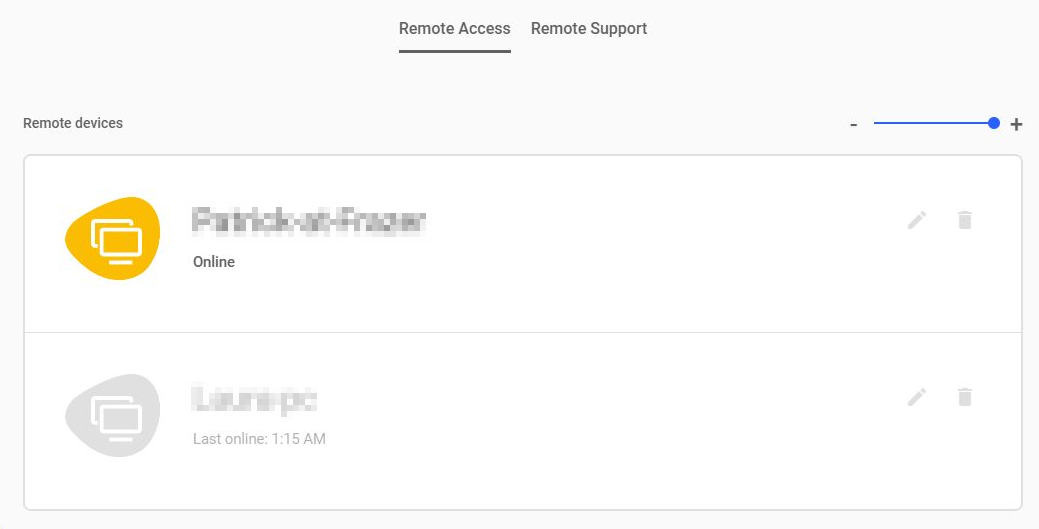 Step 8. To start a session, enter the PIN and press the blue arrow.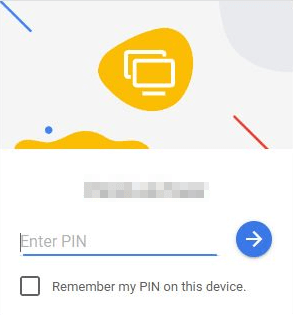 Now you can control another computer remotely. But the downside is that Chrome Remote Desktop does not support multiple sessions. If you need to control multiple computers in groups, we recommend you use professional remote desktop software in option 2.
Option 2. Use remote desktop software AnyViewer [easy & safe]
AnyViewer is a safe and powerful remote desktop application that allows you to access any device remotely with only one click. It is also practical for group remote control and quickly transferring files between devices. It can be used for online meetings, data sharing, and remote computer access for technical assistance.
You need first download AnyViewer on the computers, but overall it is pretty easy to use!
Step 1. Open AnyViewer on the host device, sign up for a new account, and log in.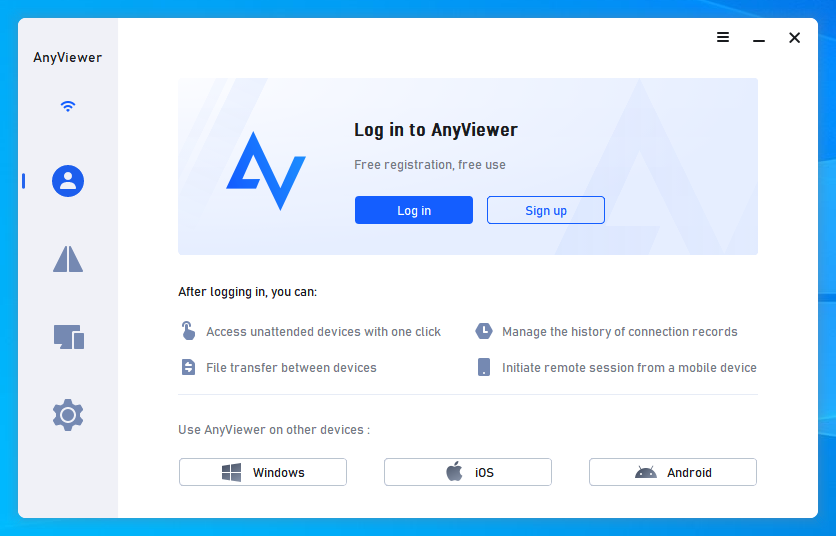 Step 2. Start AnyViewer on the client device and log in with the same credentials you used on the host computer.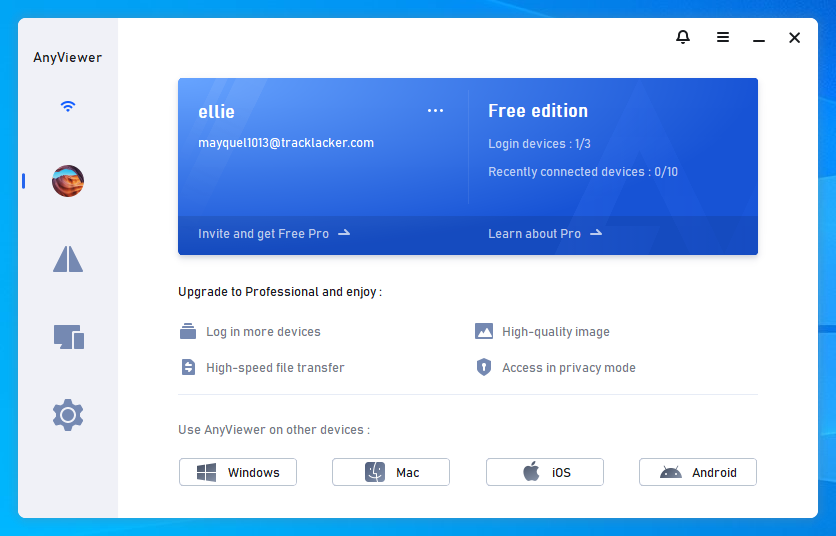 Step 3. Visit the Device interface to see the list of your assigned devices. Select the device you want to connect to and click One-click control to accomplish unattended remote access.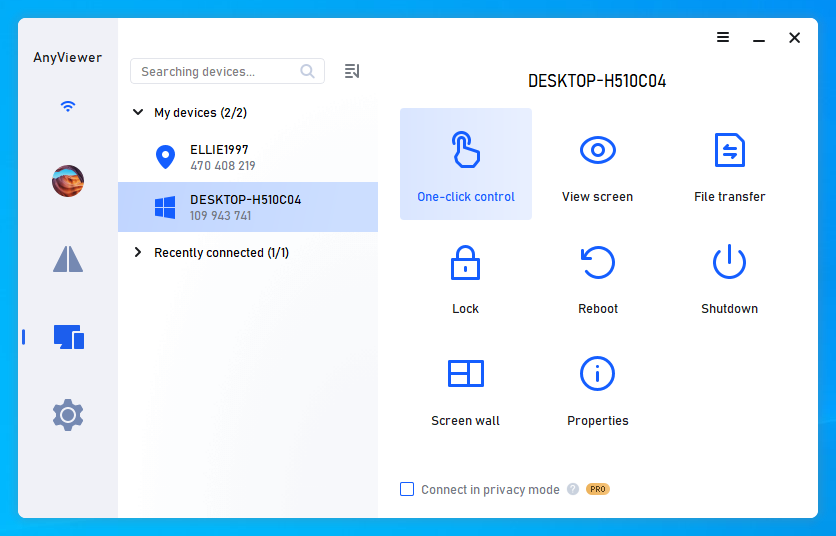 If you want to control more devices simultaneously, you can repeat the same steps to start other sessions and switch between the sessions by clicking the tab.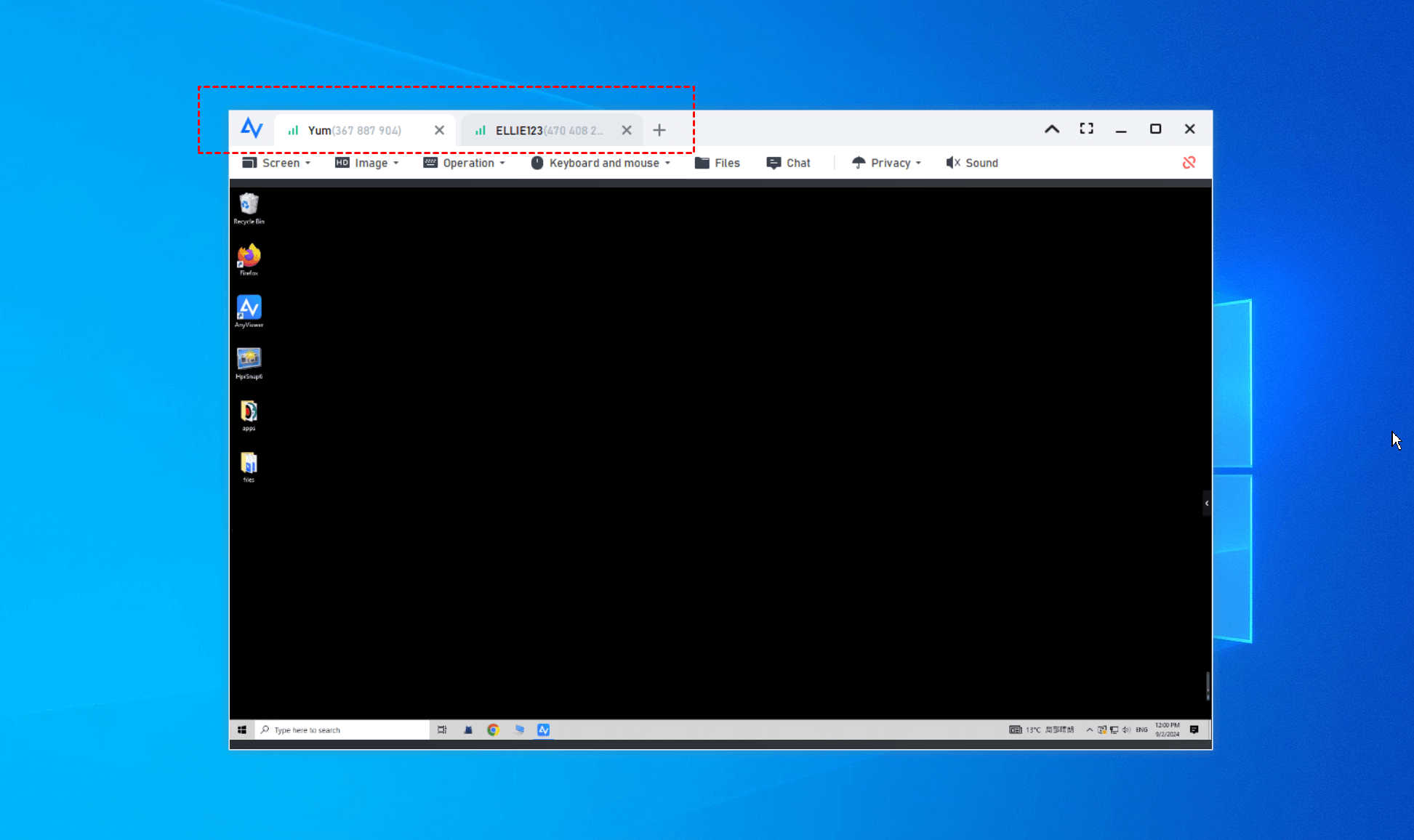 Tips:
An AnyViewer free account supports two simultaneous sessions. If you need to manage numerous devices, upgrading to
Professional or Enterprise plan
is recommended to control all your computers at once.
Conclusion
We discussed how to achieve Google Meet remote control. Although Google Meet lacks the feature of remote control for other devices, we went through other remote control tools, including Chrome Remote Desktop and AnyViewer, to operate remote control along with Google Meet. Chrome Remote Desktop is a Chrome browser-based program that enables remote control without downloading. However, it does not support remote control with multiple devices. Therefore, we recommend you use AnyViewer, which offers rich features.