Can Chrome Remote Desktop multiple sessions? - No!
The Chrome Remote Desktop feature has grown significantly over the past few years. It gives users a free and simple way to connect to remote computers to share data and complete tasks without physically touching the connected computer.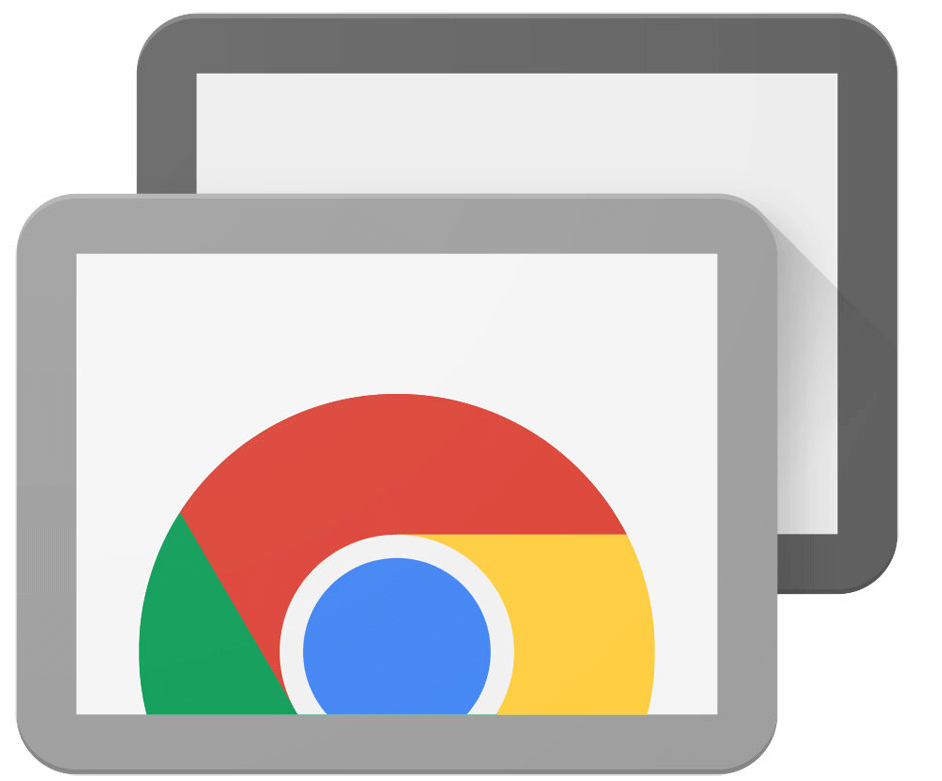 However, there are still some Chrome Remote Desktop limitations. For example, it is impossible to run Chrome Remote Desktop multiple sessions. This condition is due to the Chrome Remote Desktop tracking connectivity based on the computer requesting the connection.
More specifically, the Chrome Remote Desktop program assigns a PIN when connecting to a host computer. There is only one PIN created when the connection starts. This PIN is associated with the client computer that established the connection. A second user cannot connect to the host computer with the same PIN. The client computer can not control two more computers simultaneously as well.
➤If you need to control multiple computers simultaneously, you can use Chrome Remote Desktop alternative that supports the multi-session feature. Please keep reading to get it!
AnyViewer: Best CRD alternative that supports multiple sessions [2 cases]
AnyViewer is a free available solution that provides the capability to perform multiple sessions. Besides, this application offers more flexibility and features than Chrome Remote Desktop. For example, it supports convenient file transfer in a remote session and allows users to exchange messages instantly using its built-in chat.
✎...More benefits of AnyViewer:

Secure. AnyViewer is protected by Elliptic Curve Cryptography (ECC) encryption, secure your data from leakage.
Stable & Fast. AnyViewer is developed by a strong technical team, helping you complete stable and fast remote connections and transfer files from one PC to another or multiple PCs simultaneously with high image quality.
Easy-to-set-up. AnyViewer has an intuitive interface that allows you to operate connections easily. A green hand can handle this software without pressure.
Considerate. AnyViewer enables several considerate options in a remote session, for example, changing resolution, hiding wallpaper, etc. Meanwhile, it supports automatic updates and multiple language support.
Download AnyViewer:
AnyViewer enables multiple sessions in the following two cases:
Case 1. Set up unattended multiple sessions
Suppose you are going to control multiple computers without others on the remote side configuring the request. In that case, you can achieve unattended remote access by logging in to the same account with remote devices.
Step 1. Launch AnyViewer on the remote computer, and click Sign up for account registration.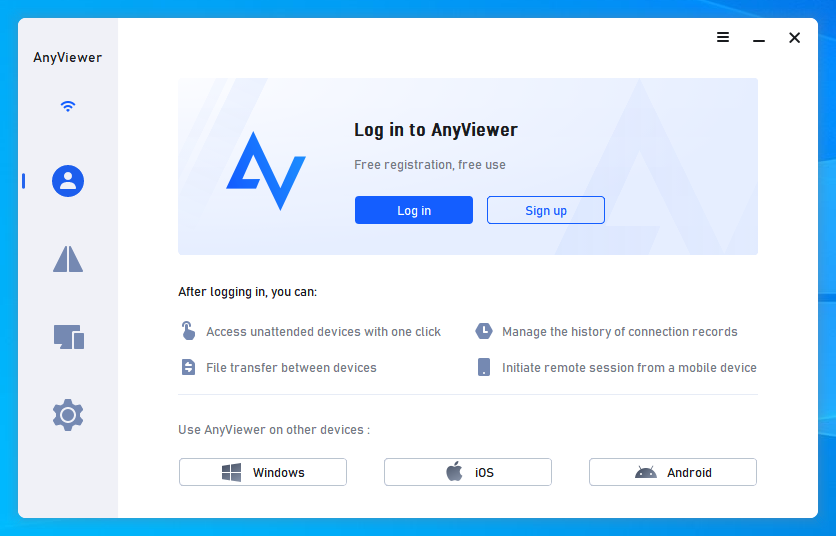 Step 2. Complete the information and click Sign up.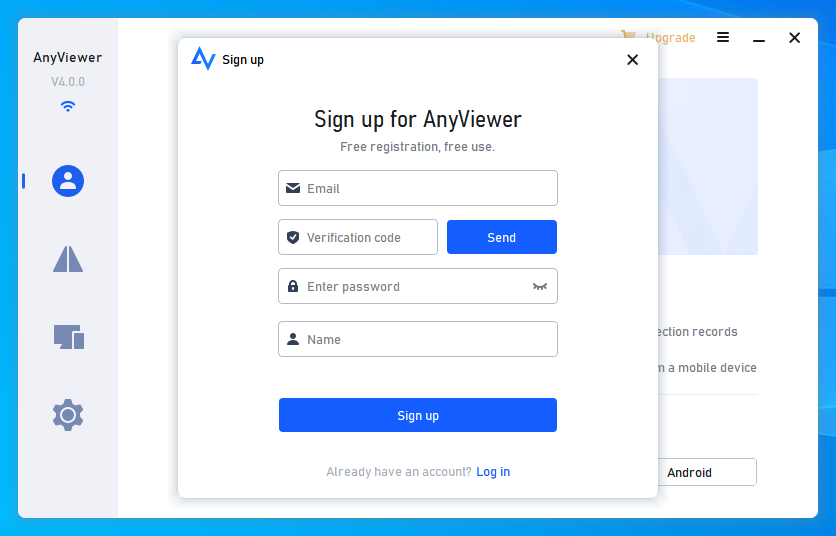 Step 3. On local computer, launch AnyViewer, sign in to the same account, and your device will automatically assign to the account.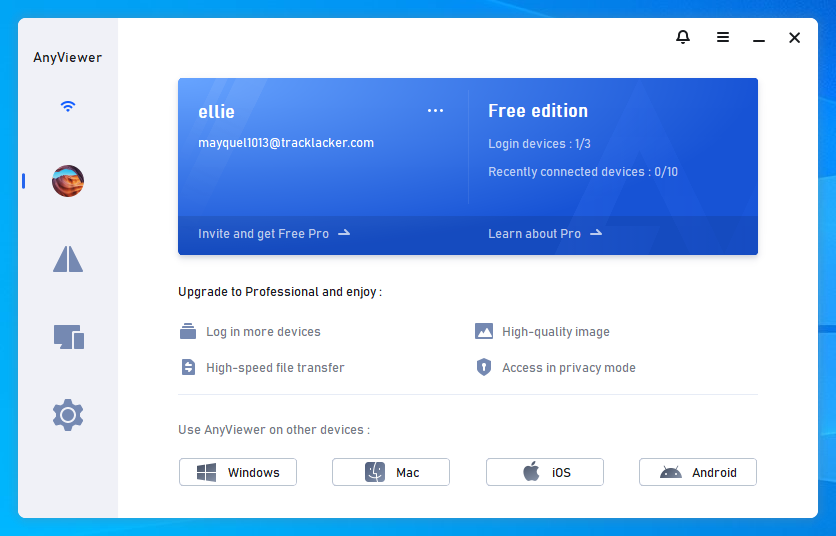 Step 4. Go to Device section, select the host device, and click One-click control to perform a remote session with that device. Then repeat the process to start another session.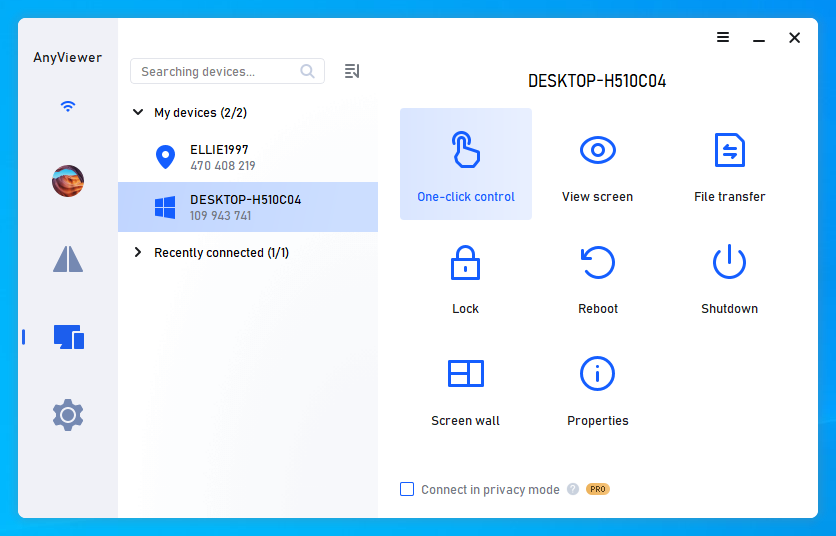 Step 5. Now you can control multiple computers simultaneously and conveniently switch between the sessions by clicking the tab.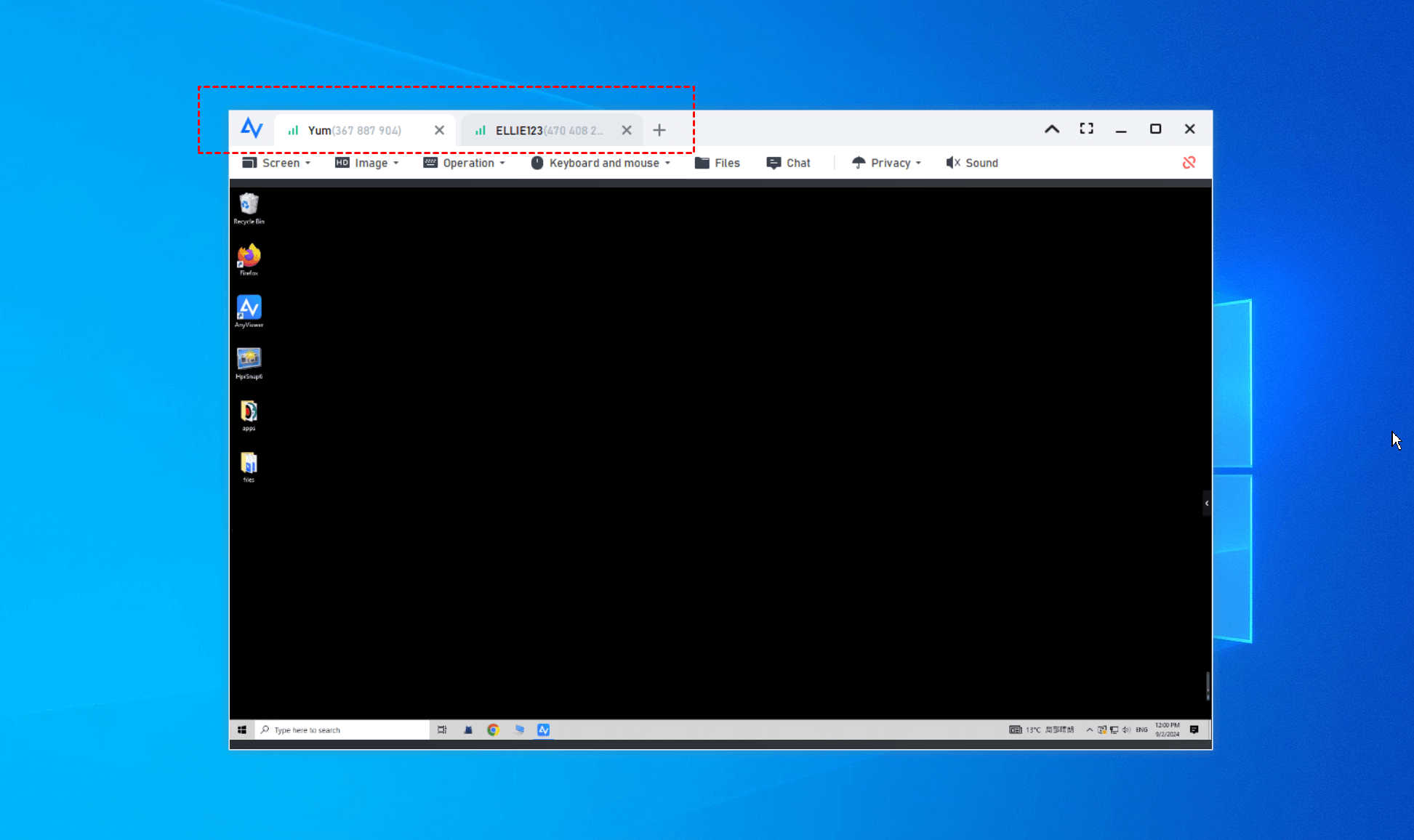 Tips: AnyViewer free plan supports two simultaneous sessions. We recommend you upgrade to Professional or Enterprise plan to manage more devices at once!
Case 2. Set up attended multiple sessions
You can also start remote sessions by sending a request to your partner.
Step 1. On the local computer, launch AnyViewer, go to Connect, enter the device ID of the remote computer, and click Connect.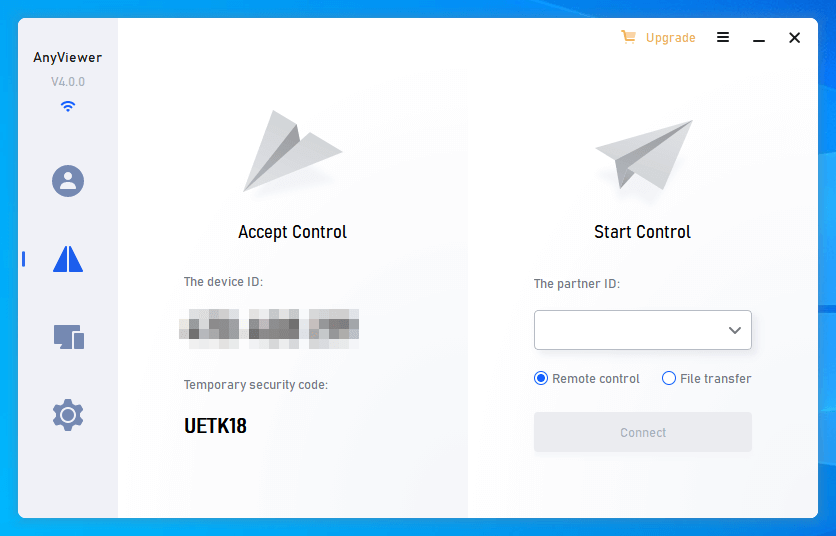 Step 2. Select Send a control request to your partner and click OK.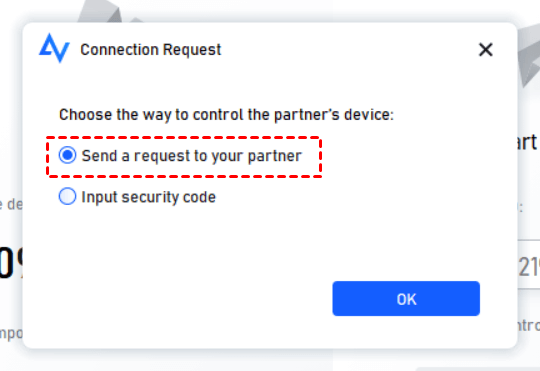 Step 3. When the remote computer receives the request, click Allow to start the connection.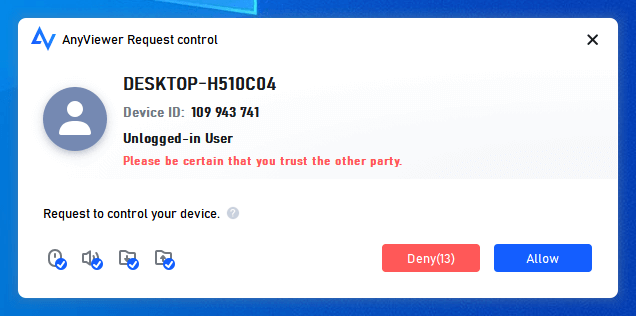 Step 4. Repeat the same steps to control other devices simultaneously.
Conclusion
Due to restrictions, Chrome Remote Desktop may not be suitable for your needs. Although it can be used to connect to Linux or macOS servers from an iOS device, the need for simultaneous connectivity makes it an unfavorable option for enterprises wishing to build a support team that depends on being able to access multiple remote desktops. Therefore, AnyViewer with multiple sessions feature is always the best choice!