Is it possible to allow Chrome Remote Desktop multiple users simultaneously?
My office has several Chrome laptops, and they work for 95% of all current tasks. We are mostly non-technical individuals. For the remaining 5% of tasks, I'd like to purchase 1 Windows machine that Chromebook users could easily remote into and perform some simple tasks. Is it possible to configure Chrome Remote Desktop to allow multiple accounts to log in to the same host?"
- Question from Reddit
Can multiple users use Chrome Remote Desktop? The answer is NO! Although Chrome Remote Desktop multiple users can be set up on one computer, only one session is allowed to the remote machine at a time. This is because when you use Chrome Remote Desktop to achieve permanent access to a remote computer, the PIN you use is particular to the computer and not to a particular Google account. If you give the first user a computer PIN, Chrome will prevent you from giving the second user one unless you also give the first user a new computer PIN.
However, even the computer PIN can be changed by any account connected to the computer and using Chrome Remote Desktop, if the first user sets a PIN and then a second user comes along and changes the PIN, the first user is now unable to access the computer using the PIN they set as the computer now has a different PIN to access it. This limits connectivity to one user simultaneously.
How to add multiple users to Chrome Remote Desktop
Let's see how to set up Google Chrome Remote Desktop multiple accounts that can be used to access remote machines.
Note: You can set up multiple users on Chrome Remote Desktop on one computer doesn't mean that you can run multiple concurrent Chrome Remote Desktop sessions simultaneously. You can switch users but there is still the limitation of one connection at a time to the target computer.
Step 1. Open Google Chrome on your computer and sign in to your first Google account.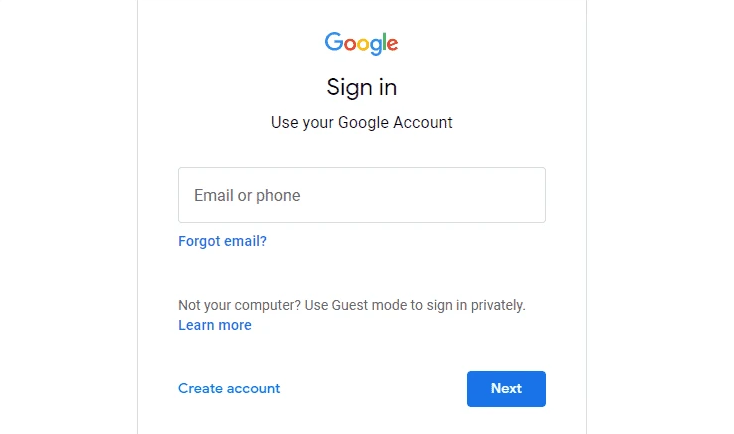 Step 2. Download Chrome Remote Desktop, and set up the first user with a computer PIN.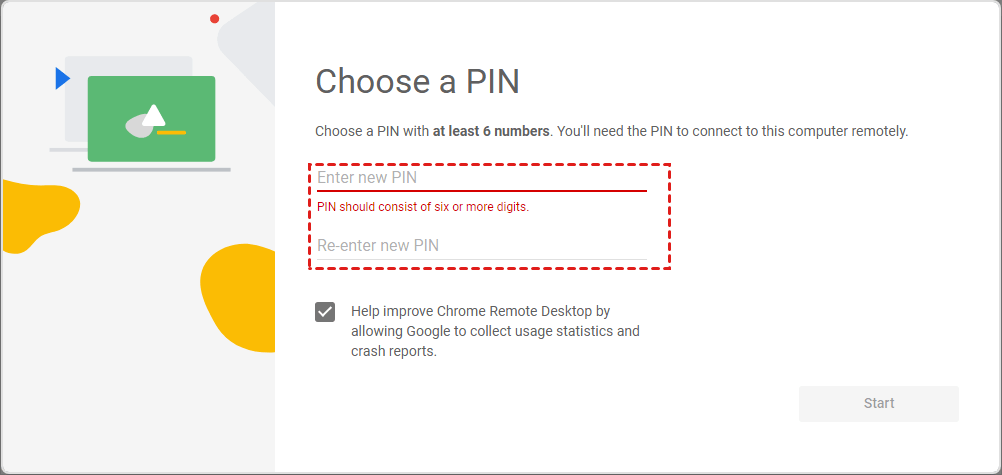 Step 3. Sign out of the first Google account, and log back into Chrome with a second account credential.
Step 4. Download Chrome Remote Desktop to this account. Launch Chrome Remote Desktop and you will notice there are now two distinct instances of the tool. You can repeat the preceding steps as many times as necessary to create an instance for all users who need access to the remote machine.
What is the alternative solution that offers a multiple users feature?
There are other solutions that allow multiple remote connections to one computer at the same time. For example, AnyViewer. Let's take a look at the advantages of AnyViewer over Chrome Remote Desktop:
Multi-session. AnyViewer supports 2 concurrent remote desktop sessions, while Chrome Remote Desktop only allows 1 remote connection at a time.
Built-in chat. AnyViewer supports built-in text chat, while this key feature of a great remote desktop application is absent in Chrome Remote Desktop.
Ability to reconnect after reboot. AnyViewer allows you to reconnect to the remote machine after reboot if you have enabled AnyViewer to start with the computer, while Chrome Remote Desktop doesn't allow you to reconnect to the remote computer after reboot.
Step 1. Download, install, and launch AnyViewer on all computers. Go to Log in, and then click Sign up. (If you already have signed up on its official website, you can log in directly.)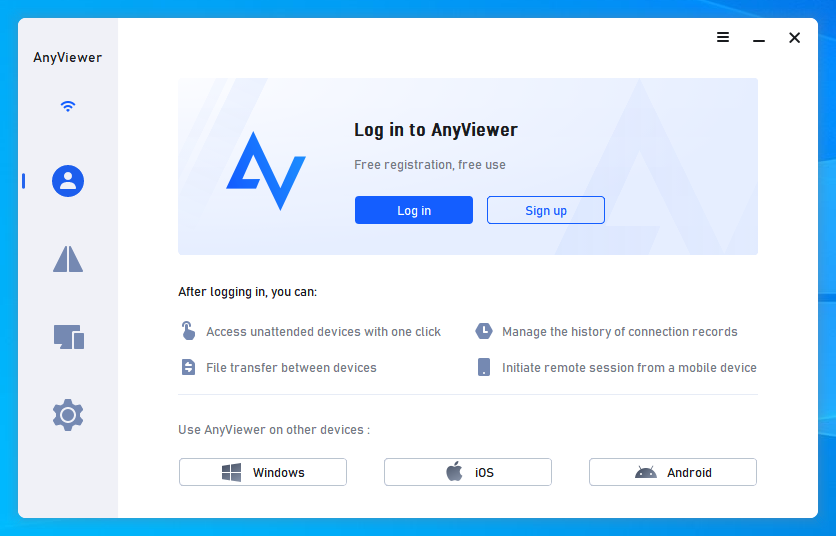 Step 2. Fill in the signup information.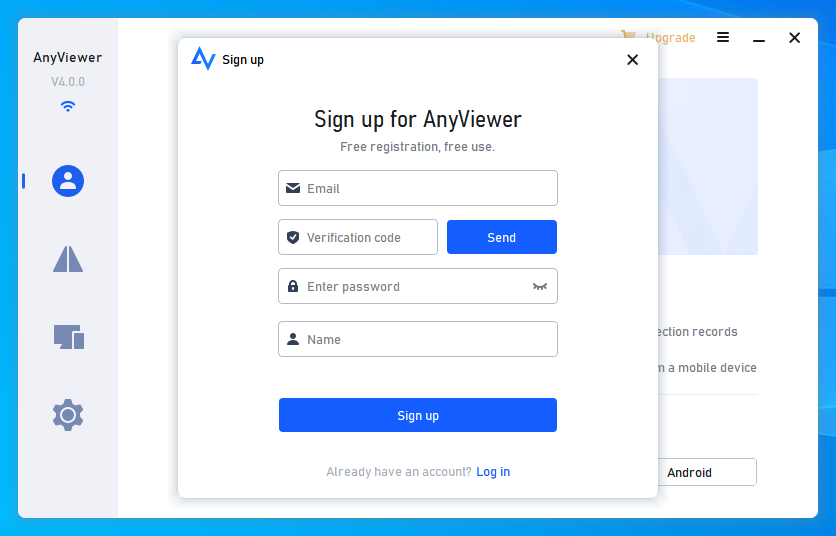 Step 3. Then you can see you successfully logged in to AnyViewer. Your device will automatically be assigned to the account you've logged in to.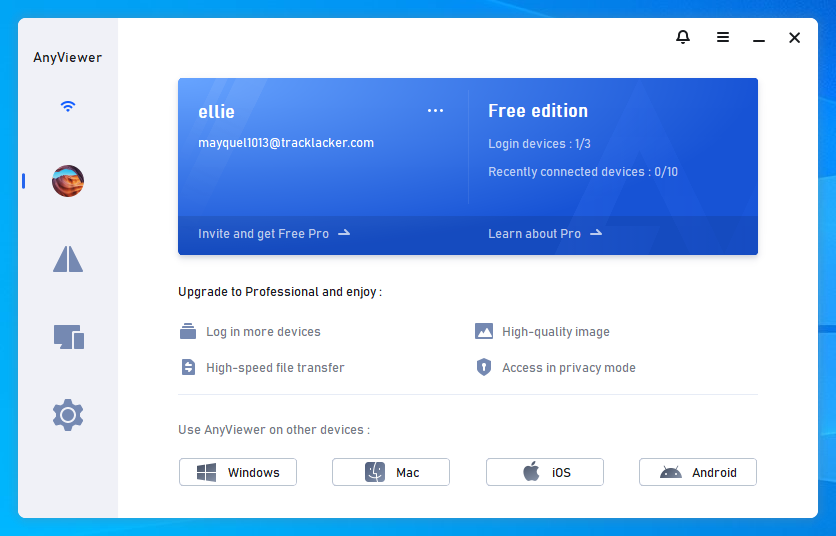 Step 4. Access the same AnyViewer account on multiple devices. You will then see a list of all the devices that have been logged into the same account. By selecting One-click control, any two of the three devices can start a remote connection to a third device at the same time.
Notes:✎...

You can upgrade your account to an Enterprise plan to initiate 10 concurrent connections. Aside from this, you can enjoy more rights:

Faster file transfer speed. Transfer speed for a free account is 500 KB/s, and for a paid account is up to 10 MB/s.
Increasing number of files transferred in a single time.
Larger size of a single file that can be transferred.
More devices can be assigned to the same account for unattended remote access.
More Currently connected devices are displayed for management.
Connect in privacy mode to protect privacy.
Conclusion
Can you enable Google Chrome Remote Desktop multiple users simultaneously? Unfortunately, you can't. However, you can use the best Chrome Remote Desktop alternative AnyViewer. With it, you can easily achieve concurrent connections.