Can I control my laptop with my iPhone?
Help! Everyone. I urgently need to control my laptop with my iPhone to access files right now. But I'm totally a freshman in the IT domain. So, I want to ask whether can I control my laptop with my iPhone for free. Thanks in advance!"
- Question from Reddit
Absolutely, the answer is positive! Thanks to the development of technology, controlling your laptop with your iPhone is not difficult. Instead, it's kind of easy if you choose an efficient tool.
How can I control my laptop with my iPhone?
Here we provide you with 2 useful and free ways to help you control your laptop with your iPhone.
Method 1. Use AnyViewer! Enjoy easier operation and fewer limitation
To control a laptop with iPhone, it will be great for you to choose another professional remote access software-- AnyViewer. Compared to RD Client, AnyViewer is easier to set up, and it won't be limited to the same network.
The fast connection speed, high responsiveness, and easy operation of AnyViewer are appraised by many users. Moreover, secured by Elliptic Curve Cryptography (ECC) encryption, AnyViewer can guarantee the security of your remote connection all the time, which prevents you from experiencing RDP exploits. And it works for almost all Windows versions, including Windows 10 Home Edition and Windows 7 Standard Edition.
Follow me to know more about it.
Stage 1: Set up AnyViewer on laptop
This part is about how to set up AnyViewer on the laptop.
Step 1. Download AnyViewer for the laptop.
Step 2. Install AnyViewer. Sign up and fill in the information to create an AnyViewer account. Once logged in, the PC will be assigned to the account automatically.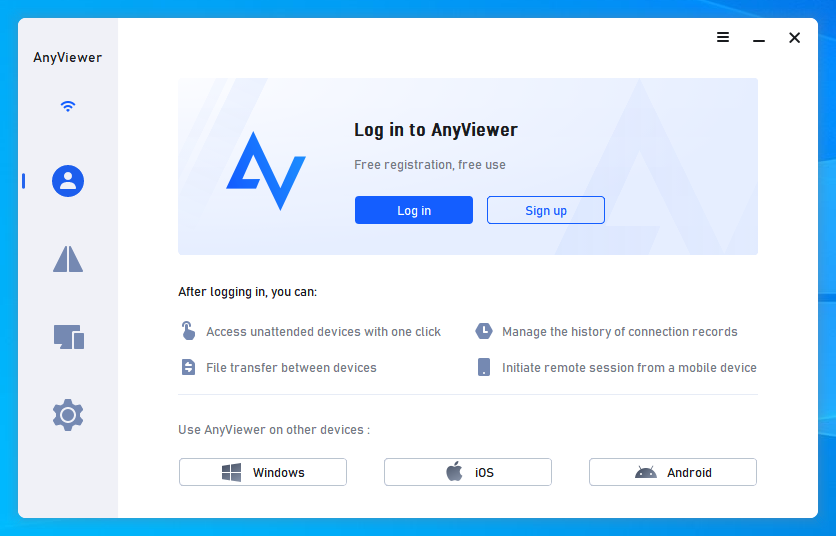 Step 2. After logging in, you can see your interface in the following picture. And go to the "Device" tab and you'll find your PC is automatically assigned to the device.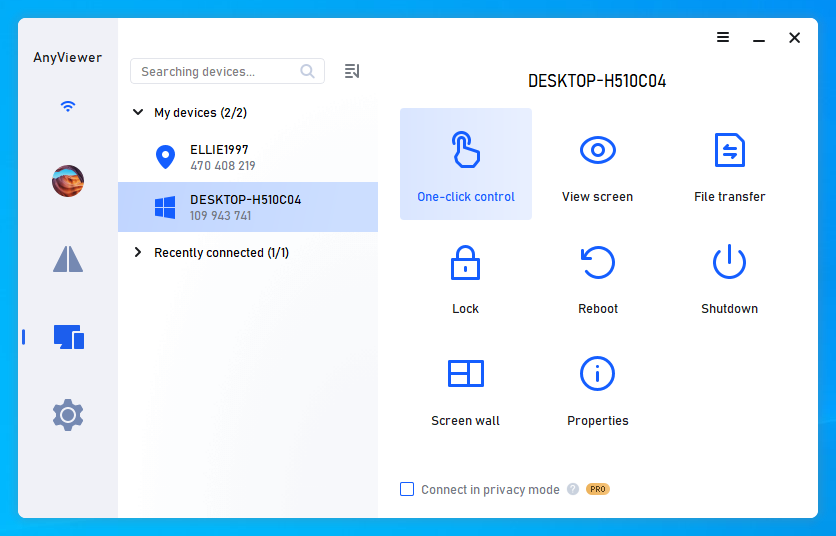 Stage 2: Use AnyViewer on iPhone
This part attends to teach you how to control a laptop with iPhone by using AnyViewer.
Step 1. Enter the "Email" and "Password" to log into the same AnyViewer account on your iPhone.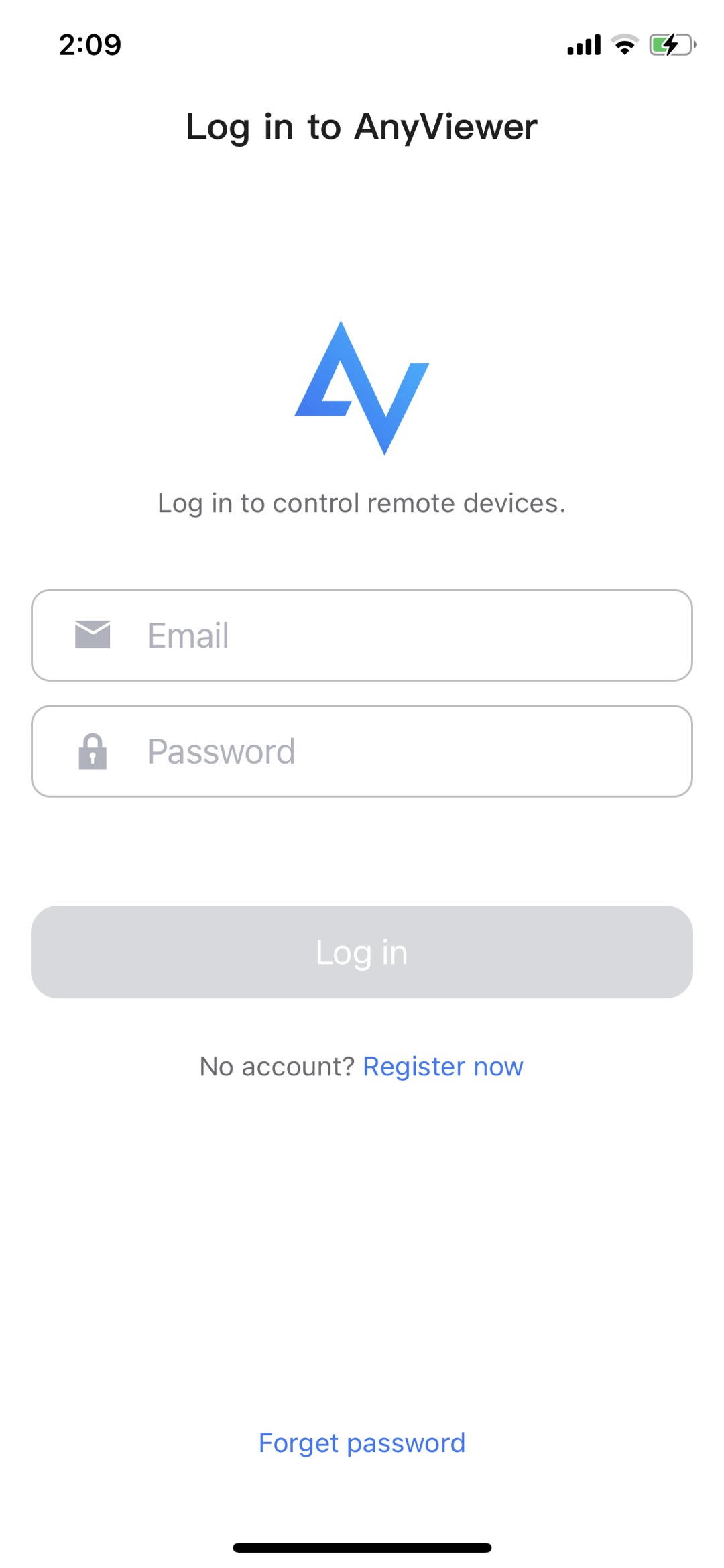 Step 2. Now you'll see your PC on your devices.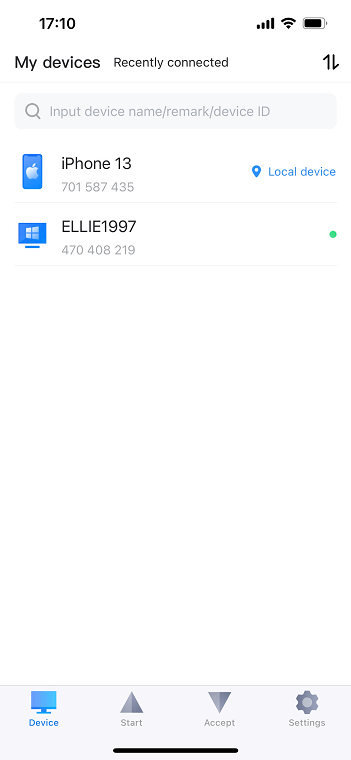 Step 3. Click on the laptop you want to control, and then there will be many options listed, such as Remote control, View screen, Lock... Click on One-click control.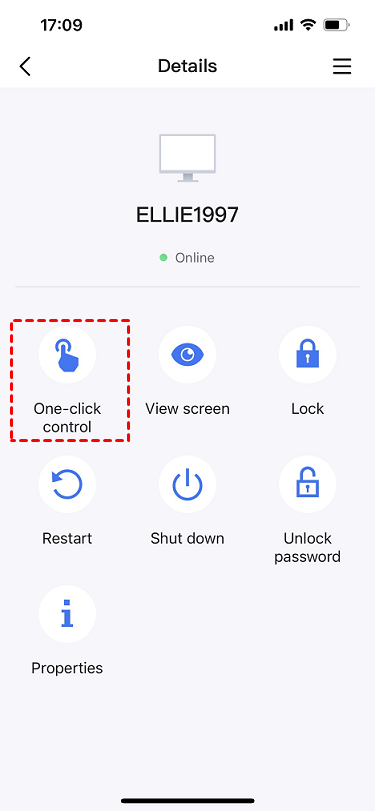 Step 4. And then the connection will be successfully connected.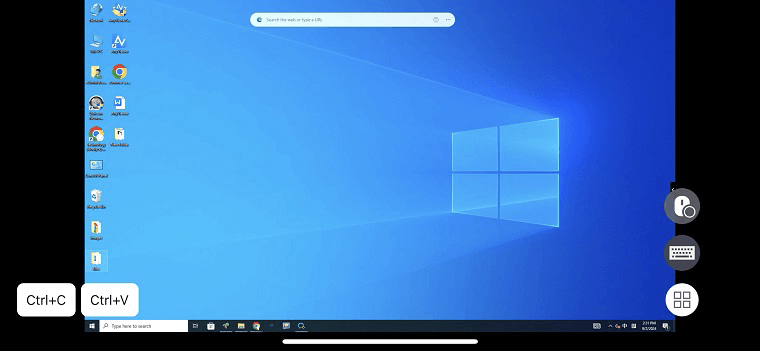 Isn't it easy? What are you waiting for? Get it and have a try!
Method 2. Use RD Client
I believe you must be heard about Remote Desktop (RDP). Actually, RD Client is released by Remote Desktop Client and designed for Android and iOS devices. To use RD Client, you have to make sure both 2 devices are on the same network; otherwise, you need to perform port forwarding.
Step 1. Enable the Remote Desktop of the laptop. Press "Win + I" simultaneously and then find "System" and "Remote Desktop". Toggle the button to the "On" position to enable RDP.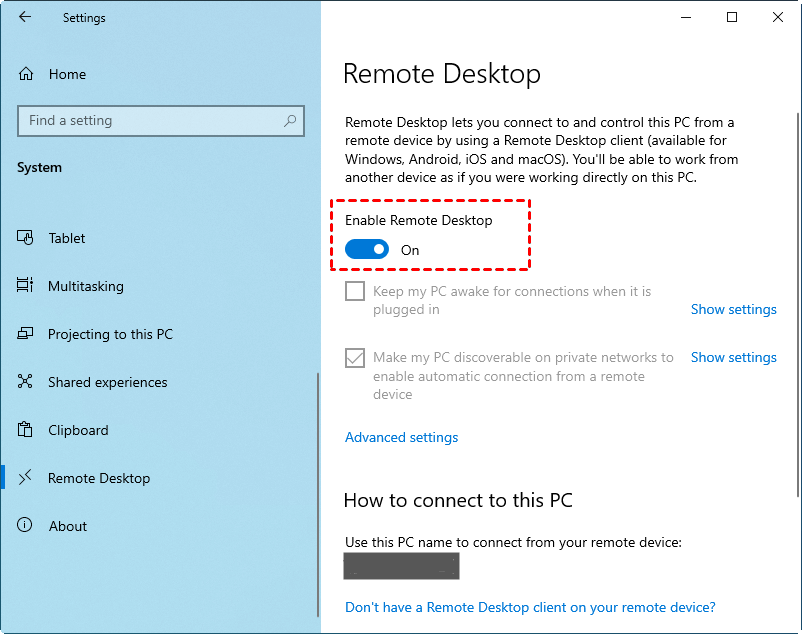 Note: On Windows 7, you need to do as follows: Find "This PC" and right-click it, and then choose "Properties" > "Remote Settings". Locate the "Remote" tab, and then click on "Allow connection from computers running any version of Remote Desktop". Click on "OK".
Step 2. Download and open RD Client on iPhone.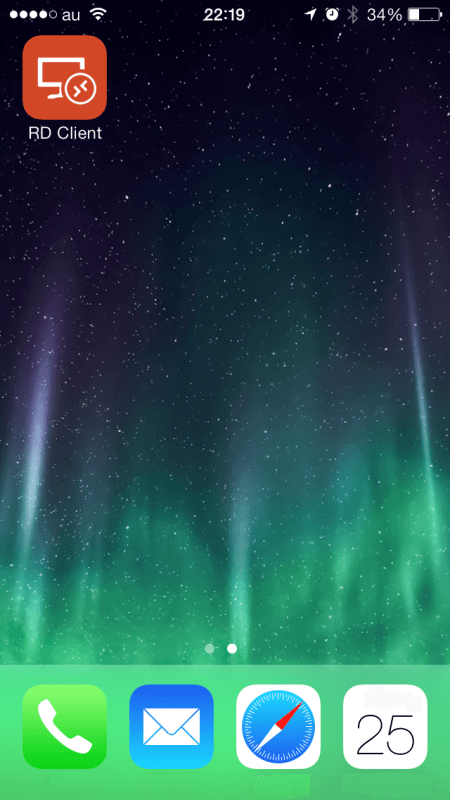 Step 3. Click the "+" sign in the upper right corner of the interface, and select "Add PC" in the pop-up window.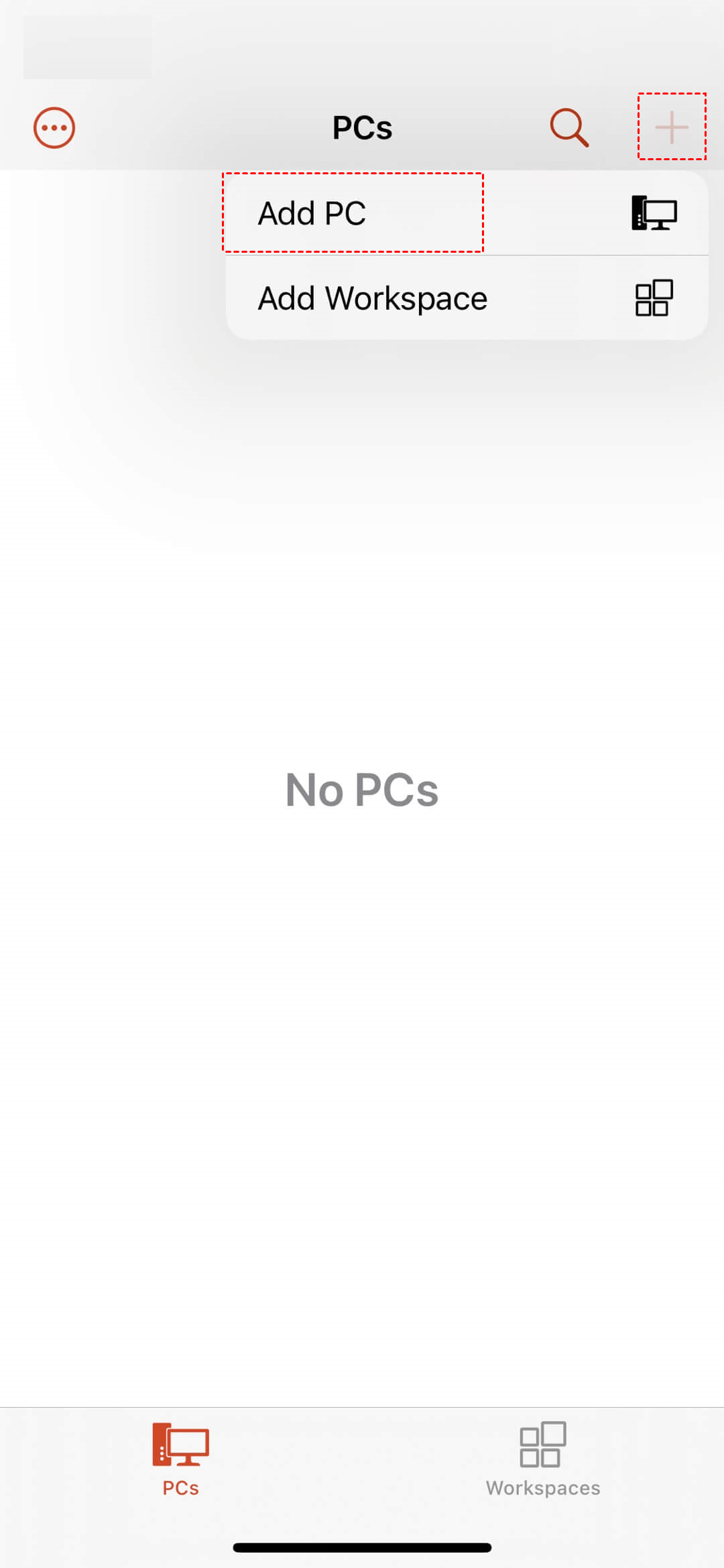 Step 4. Click "PC Name". Enter the hostname or IP address of the laptop.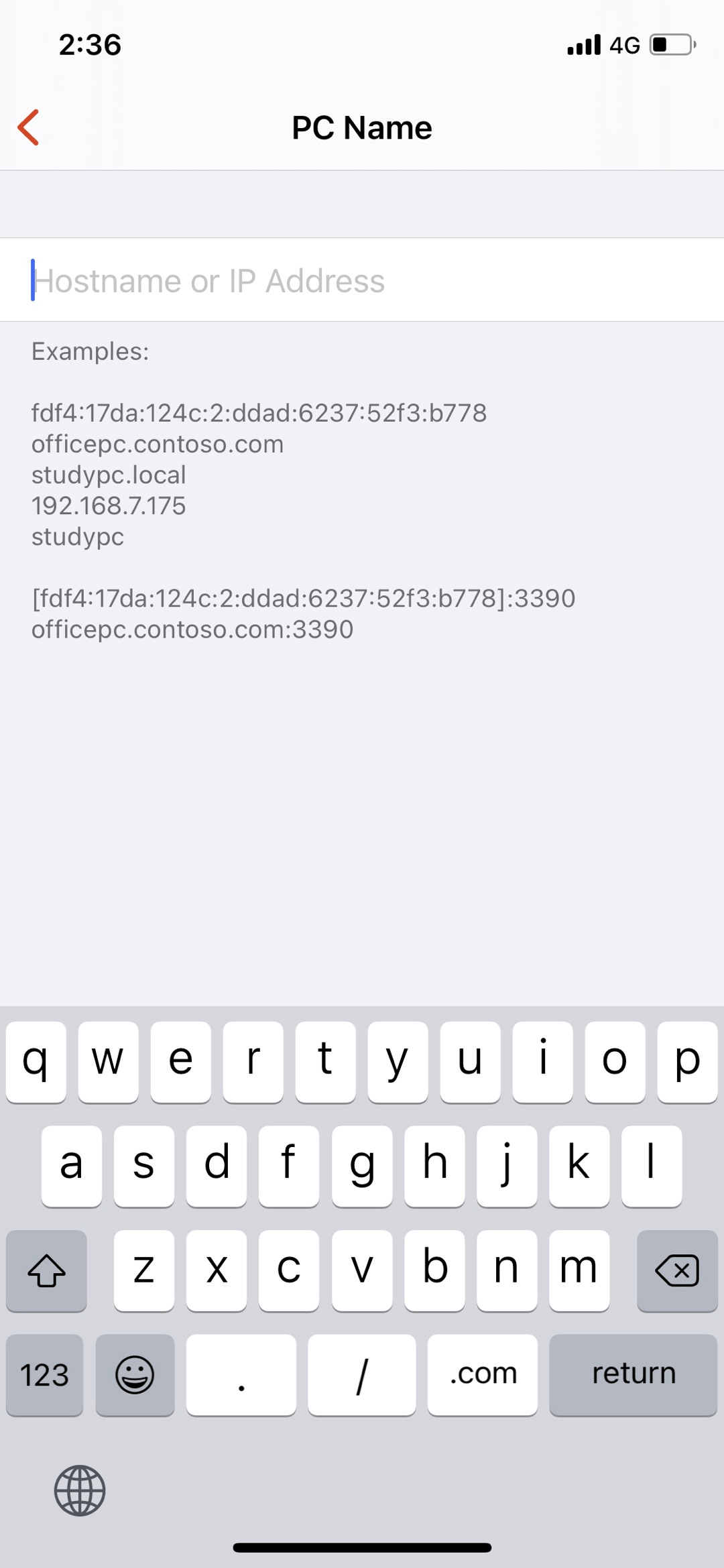 Step 5. Click "User Account". If you often need to remotely control a PC from iPhone, it is recommended that you select "Add User Account".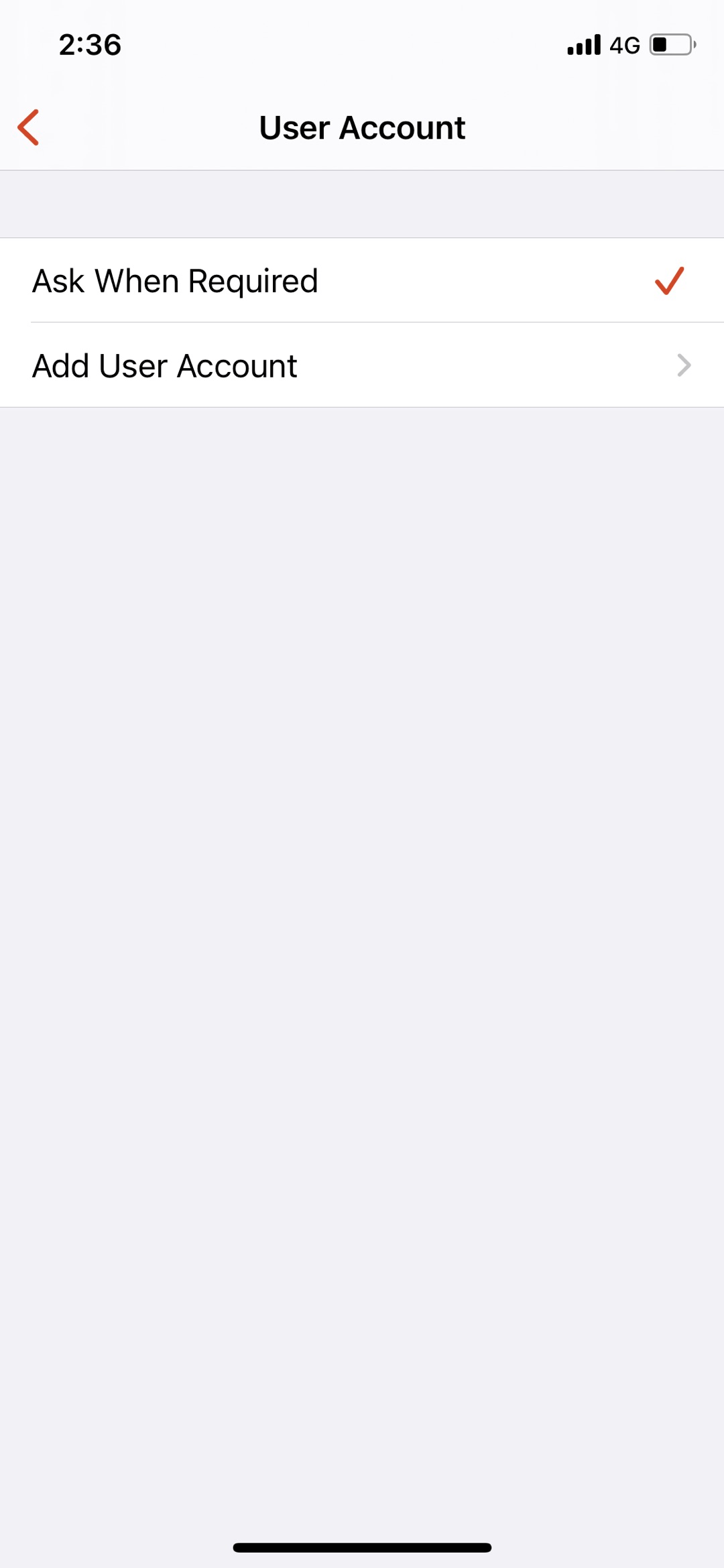 Step 6. Back to the main interface and click the IP address icon just created, enter the credentials of the laptop in the pop-up window, and click "Continue".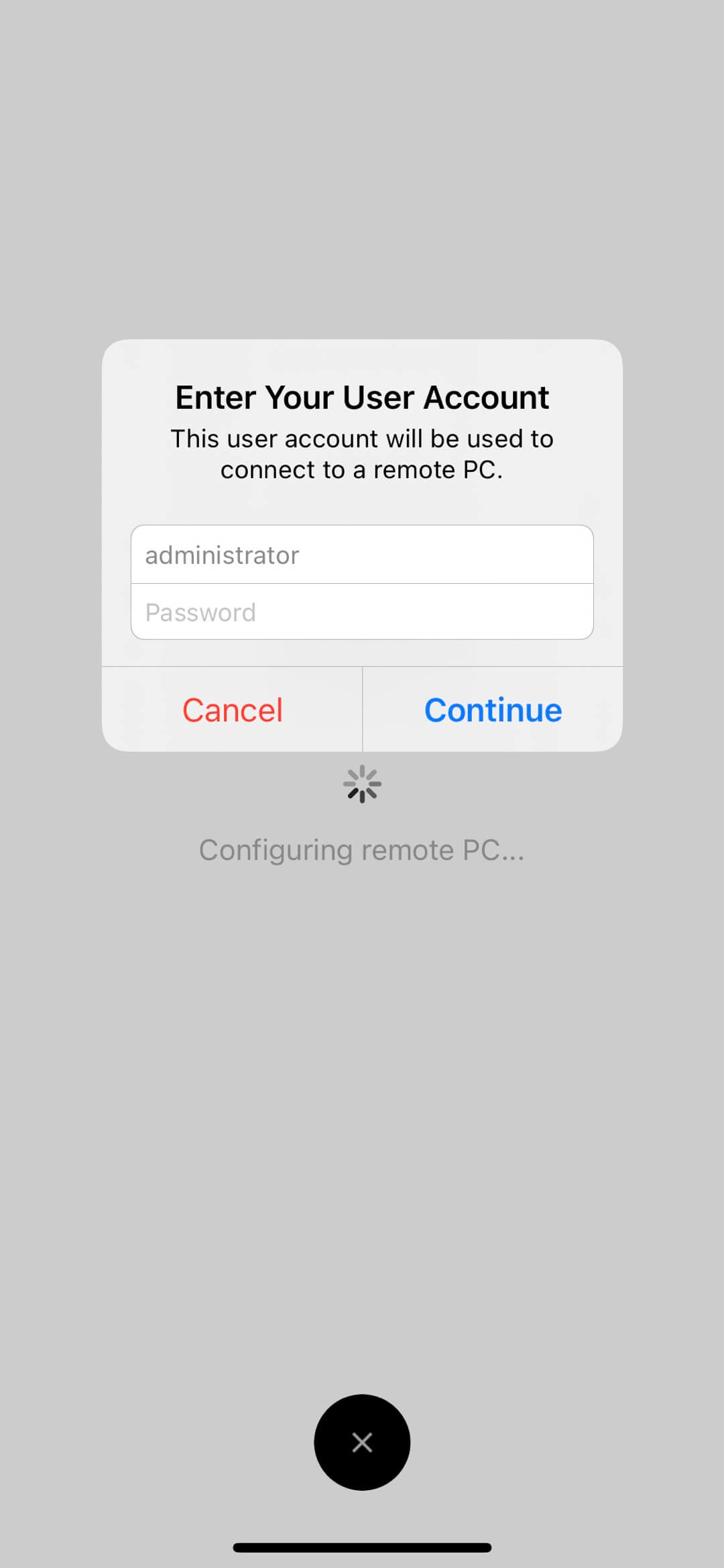 Step 7. Then you can control your laptop with your iPhone successfully.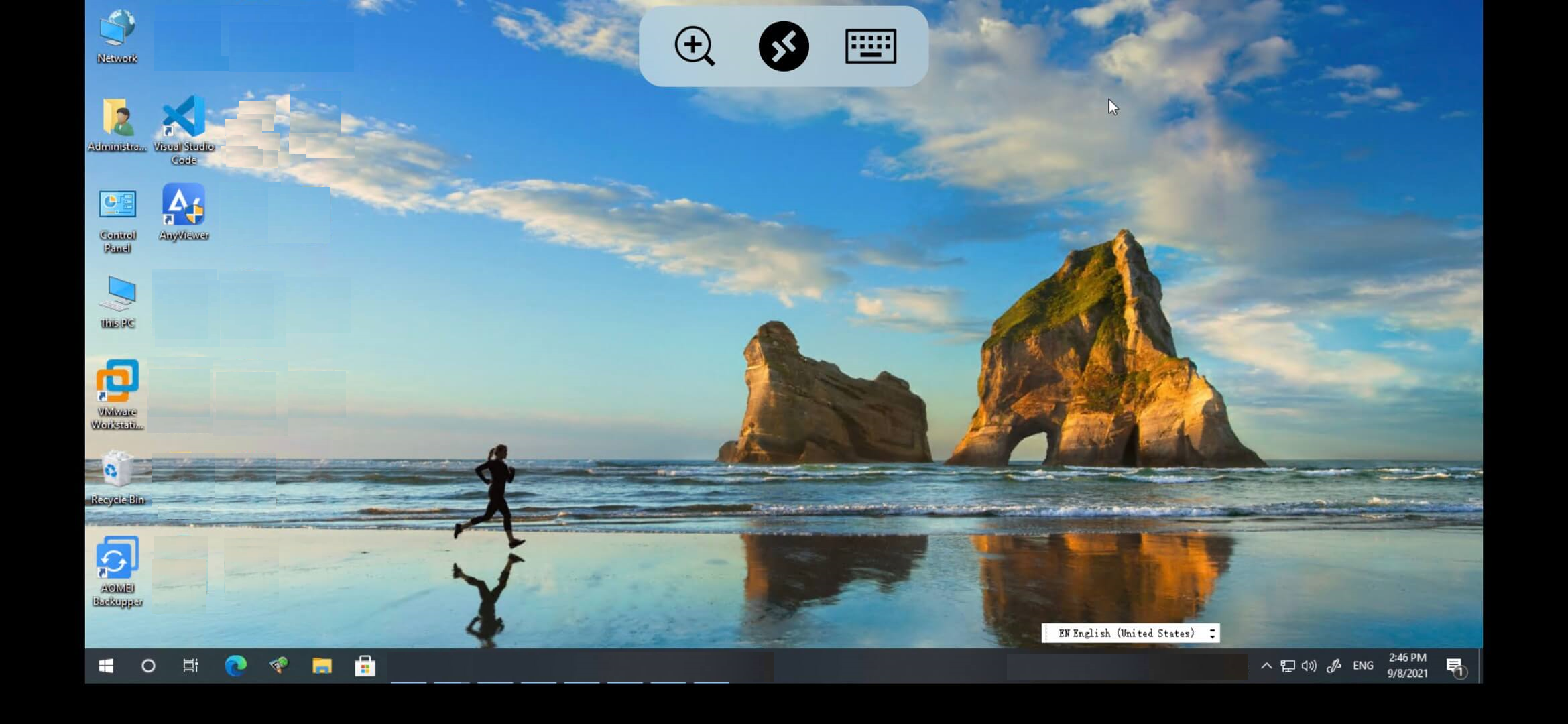 Conclusion
Many users may have thought about "Whether can I control a laptop with iPhone free?" for various reasons. After reading this post, you can master the ways to achieve it, like RD Client and AnyViewer. However, although RD Client allows you to remote control a laptop with iPhone, it may disappoint many users for the 2 devices must be on the same LAN, and the process of port forwarding is complicated. Therefore, AnyViewer can be a good way for you.