Can I mirror my PC to my iPhone?
Suppose a situation that you need to read many dissertations on your trip, but taking the PC along the way is a burden and it's too troublesome. All you want to take is an iPhone and some clothes. What would appear in your mind? Are you thinking about "Whether can I mirror my PC to iPhone?".
To this question, the answer is absolutely positive. With the advent of remote access tools, we can control PC remotely on iPhone, freeing us from taking computers all the way.
3 top ways to mirror PC to iPhone
In this part, I'll talk about how to mirror PC to iPhone free. Follow me to know more about them.
Way 1. Try AnyViewer! Realize remote control anywhere
To mirror Windows 11, 10, 8, 7 to iPhone, we strongly recommend AnyViewer, a remote access software. Armed with features like easy operation, high responsiveness, low latency and fast connection speed, AnyViewer is being known and appraised by more and more people.
Without the limitation of the same LAN, AnyViewer can truly help you realize remote control anywhere and anytime. And it uses Elliptic Curve Cryptography (ECC) encryption, which means the remote session is being protected all the way. Here follow me to know how it works.
☞ Download AnyViewer for PC:
☞ Download AnyViewer for iPhone:
Step 1. On your PC, sign up and fill in the information to create AnyViewer account. Once logged in, the PC will be assigned to the account automatically.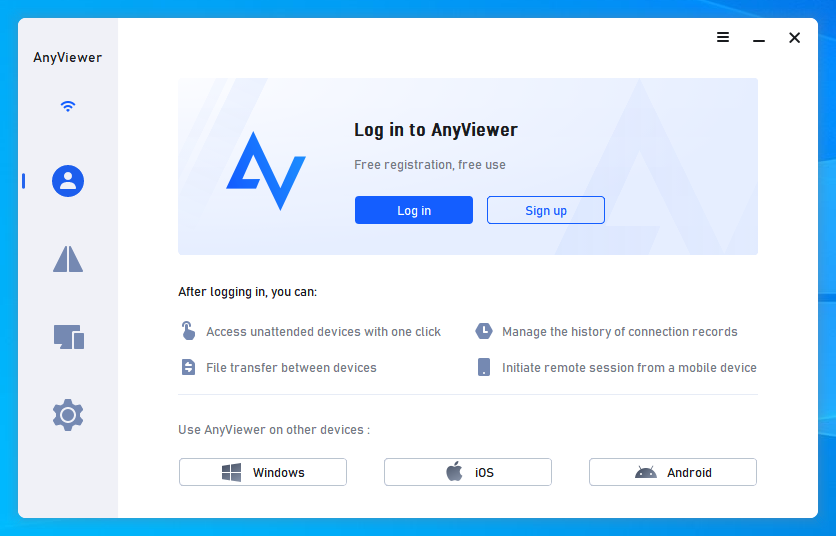 Step 2. After logging in, you can see your interface in the following picture. And go to the "Device" tab and you'll find your PC is automatically assigned to the device.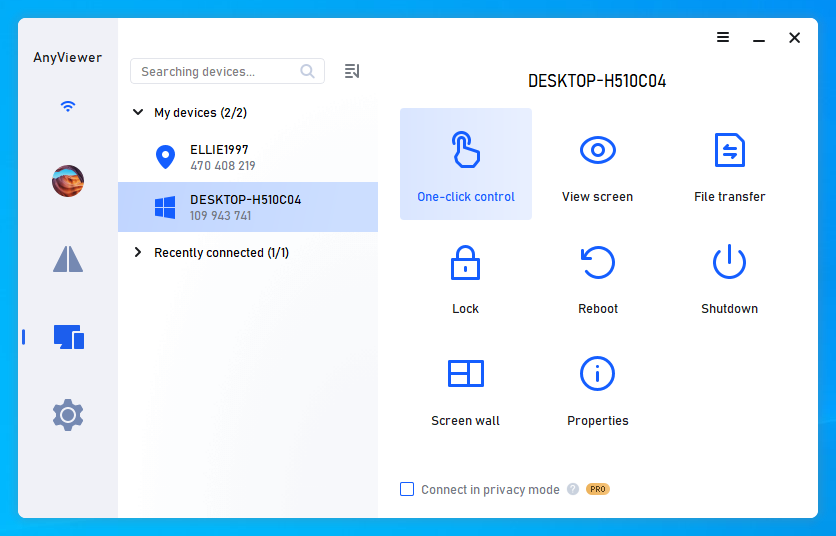 Step 3. On your iPhone, enter the "Email" and "Password" to log into the same AnyViewer account on your iPhone.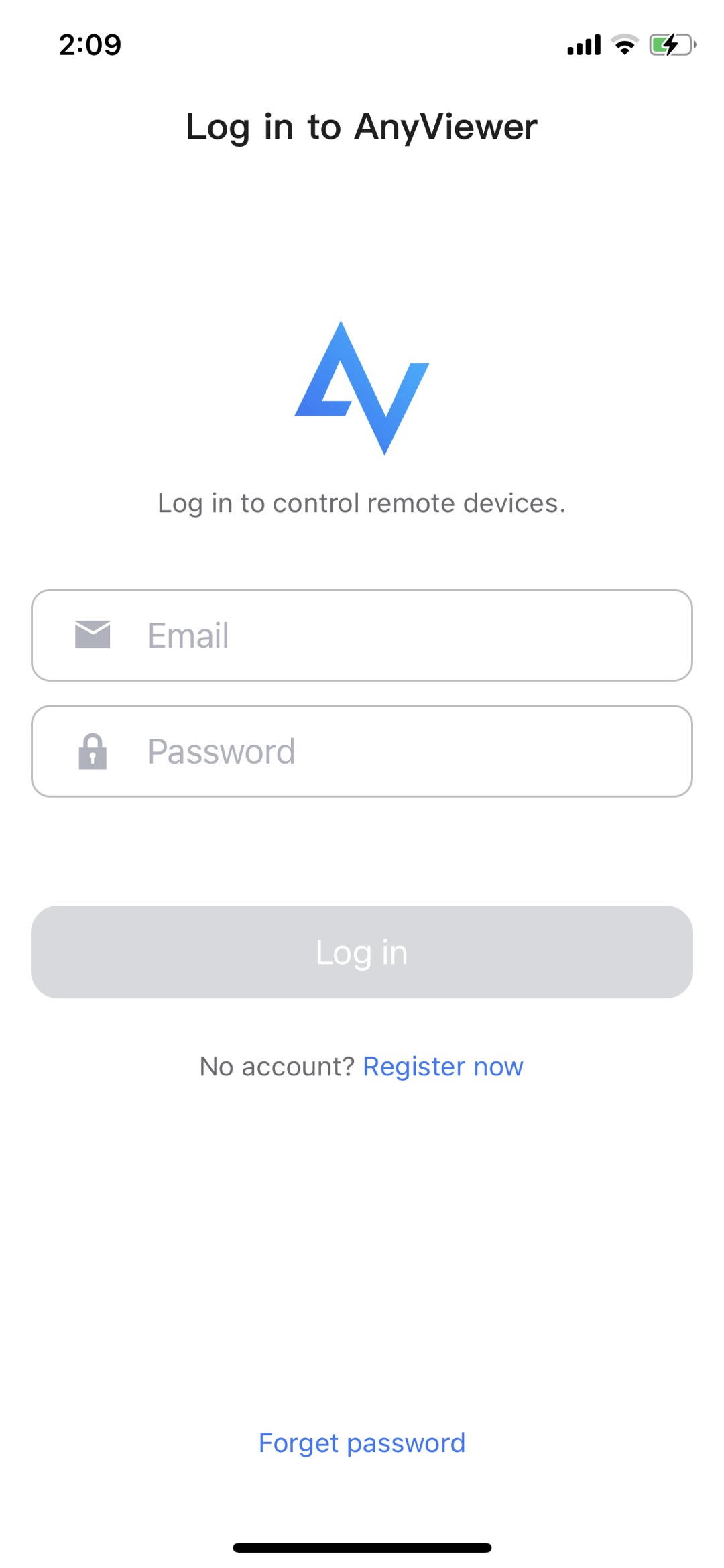 Step 4. Now you'll see your PC on your devices.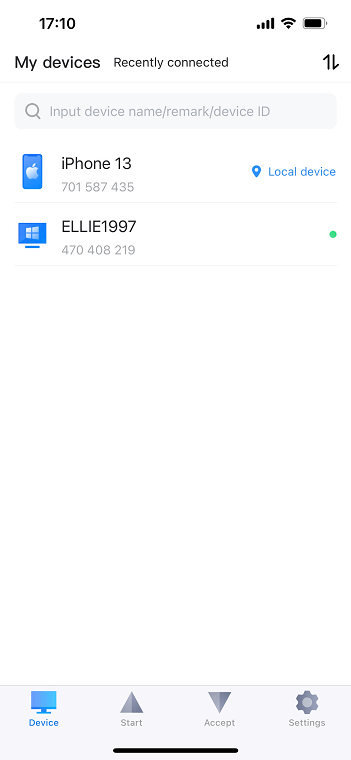 Step 5. Click on the laptop you want to control and then there will be many options listed, such as Remote control, View screen, Lock... Click on Remote control.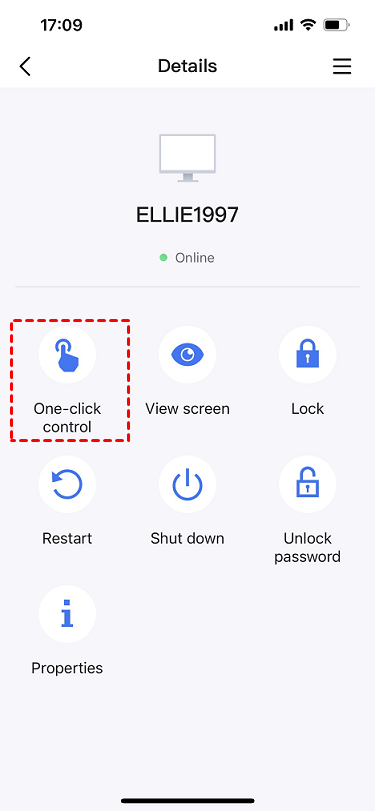 Step 6. Now you can mirror PC to iPhone successfully.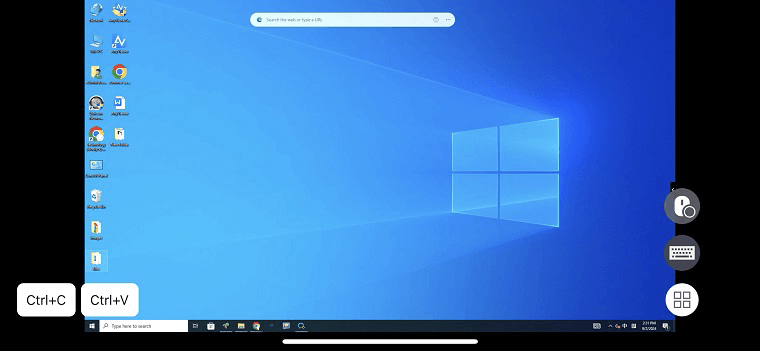 Way 2. Use Chrome Remote Desktop
Chrome Remote Desktop is also remote access that is developed by Google and is usually shown as a Chrome extension. It also can be used on iPhone to mirror PC to an iPhone. Here are the concrete steps about how Chrome Remote Desktop controls.
On Windows:
Step 1. Open Chrome Remote Desktop web page and go to "Remote access". Click on the download icon in the blue button.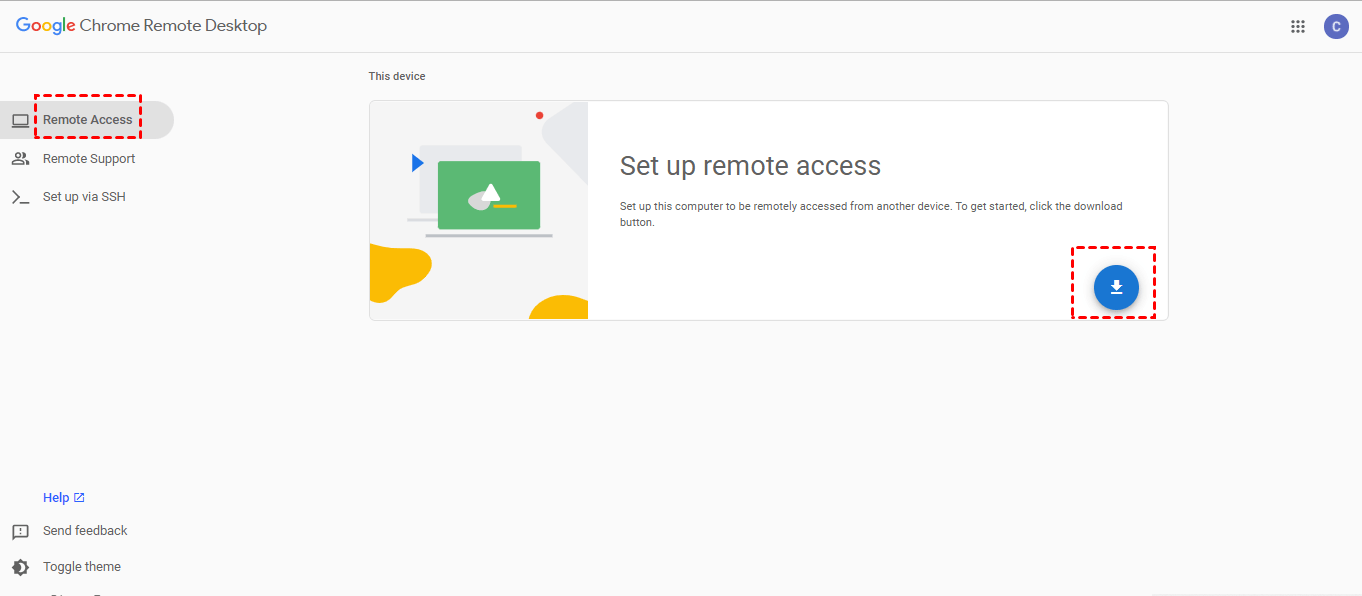 Step 2. Add the Chrome Remote Desktop in your Chrome browser. Finally, click on Accept & Install to install it.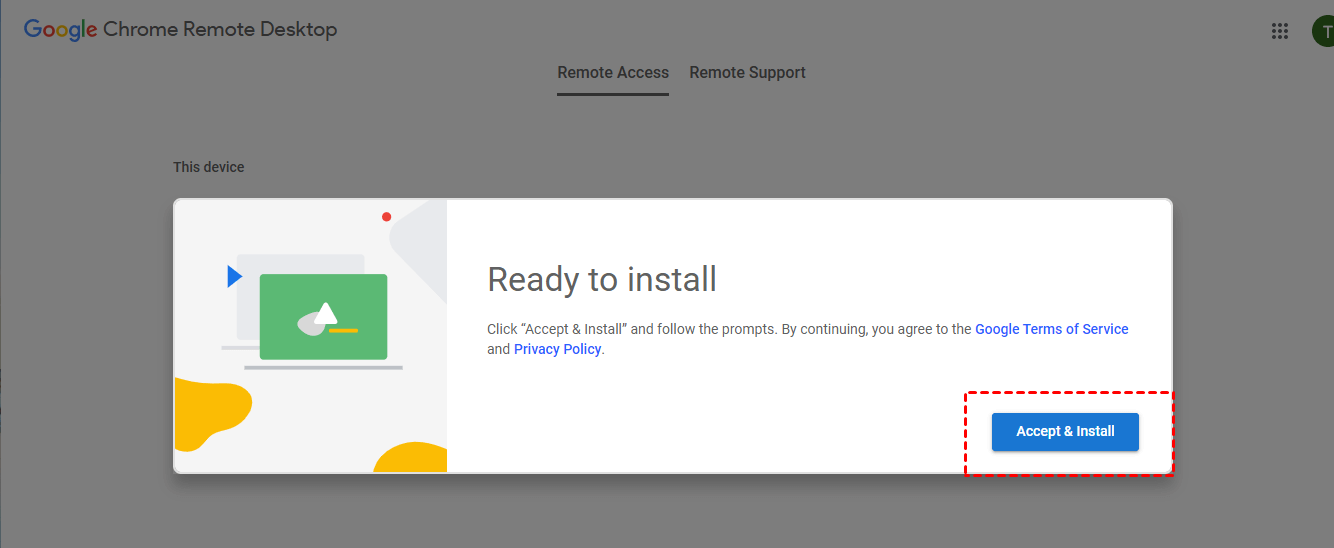 Step 3. Enter a name for your computer and then click "Next".

Step 4. Choose a PIN with at least 6 numbers, and then enter it twice to start the program.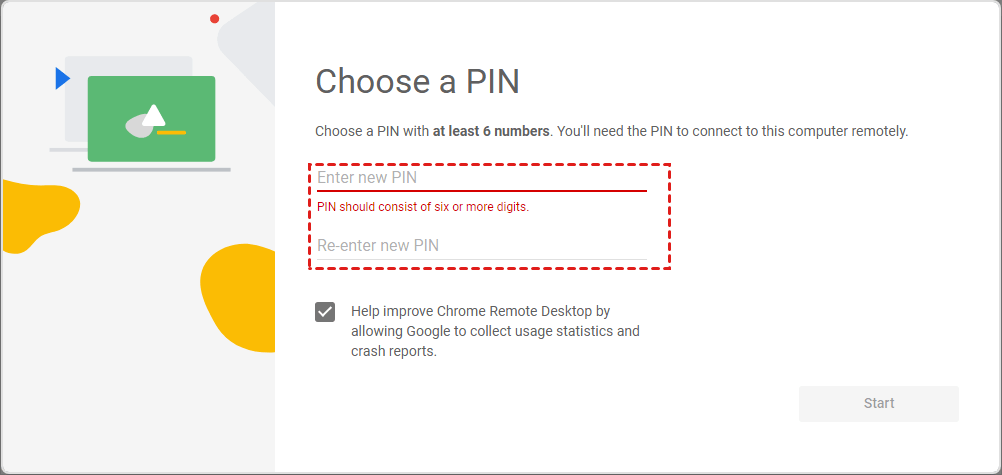 On iPhone:
Step 1. Search Chrome Remote Desktop in the App Store, and install it.
Step 2. Open it and then click on SIGN IN.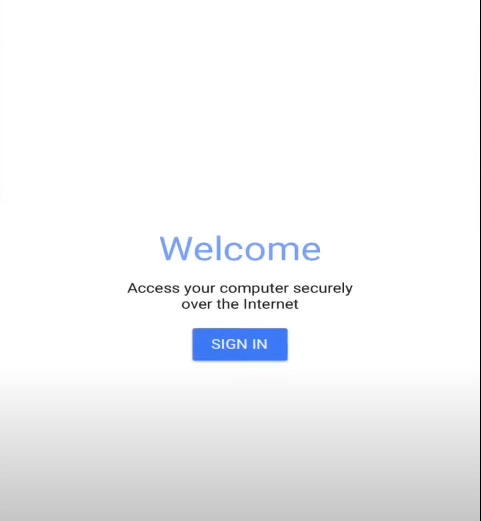 Step 3. After that, choose the PC, and then click on it. Enter the PIN code and select "Connect".
Step 4. Now the connection is established successfully. Mirroring Windows 11, 10, 8, 7 to iPhone can be achieved.
Note: It needs to be mentioned that the Google account of 2 devices is the same.
Way 3. Utilize RD Client
Apart from the above tools, we can also resort to another remote access tool, RD Client. It is released by Remote Desktop Client and designed for Android and iOS devices. But the limitation of it is that the 2 devices must be on the same LAN, otherwise, you need to perform port forwarding to get the remote connection.
Step 1. Enable the Remote Desktop of the PC. Search "remote desktop settings" in the search box, double-click it to open Remote Desktop Settings. Toggle the button to the "On" position to enable RDP.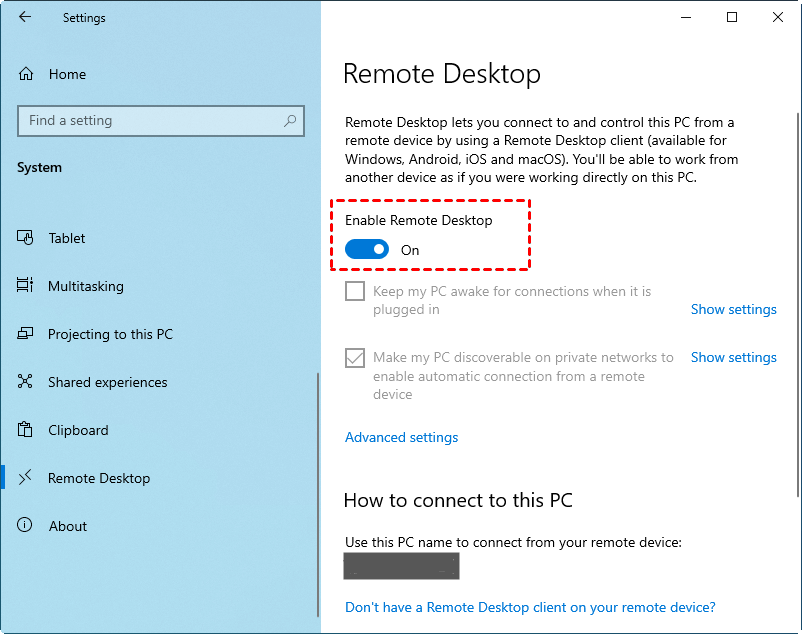 ► Important: On Windows 7, you need to do as follows: Right-click on "This PC", and then choose "Properties" > "Remote Settings". Locate the "Remote" tab, and then click on "Allow connection from computers running any version of Remote Desktop". Click on "OK".
Step 2. Download and open Microsoft Remote Desktop on iPhone (also called RD Client).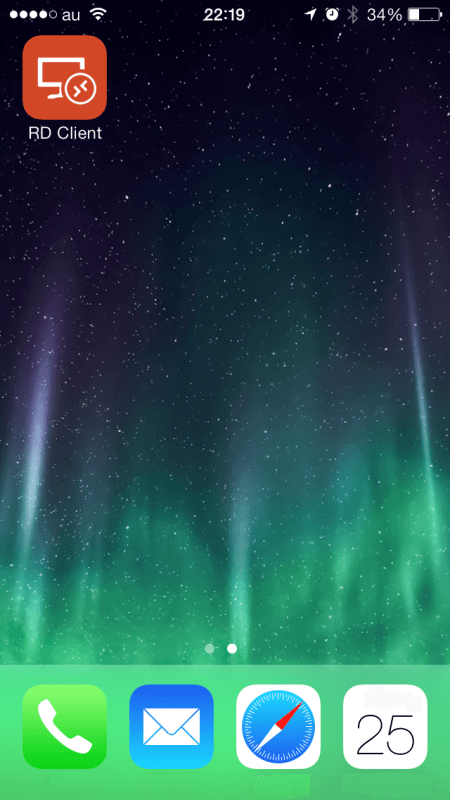 Step 3. Click the "+" sign in the upper right corner of the interface, and select "Add PC" in the pop-up window.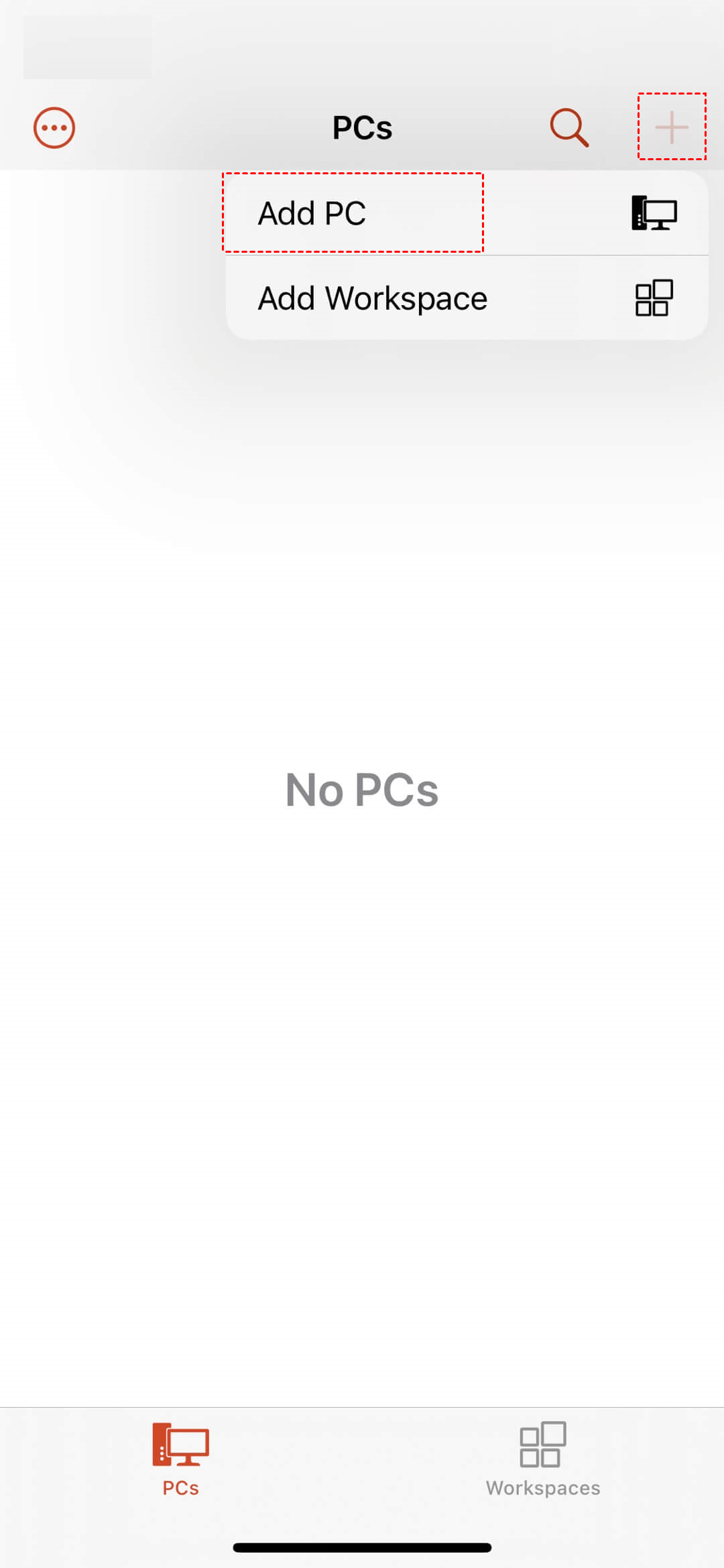 Step 4. Click "PC name". Enter the hostname or IP address of the host PC.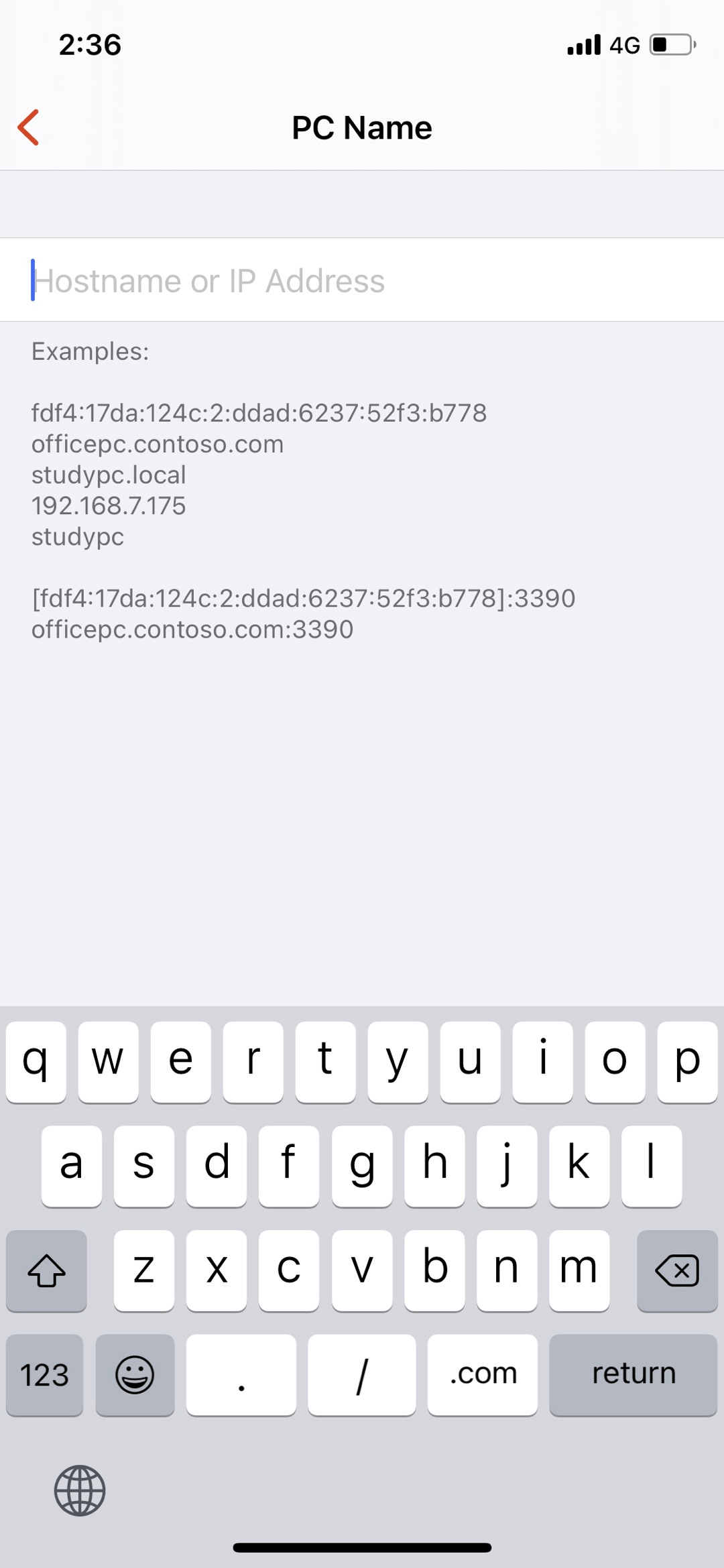 Step 5. Click "User Account". If you often need to remotely control a PC from iPhone, it is recommended that you select "Add User Account". If you are not, you can choose the default" Ask When Required".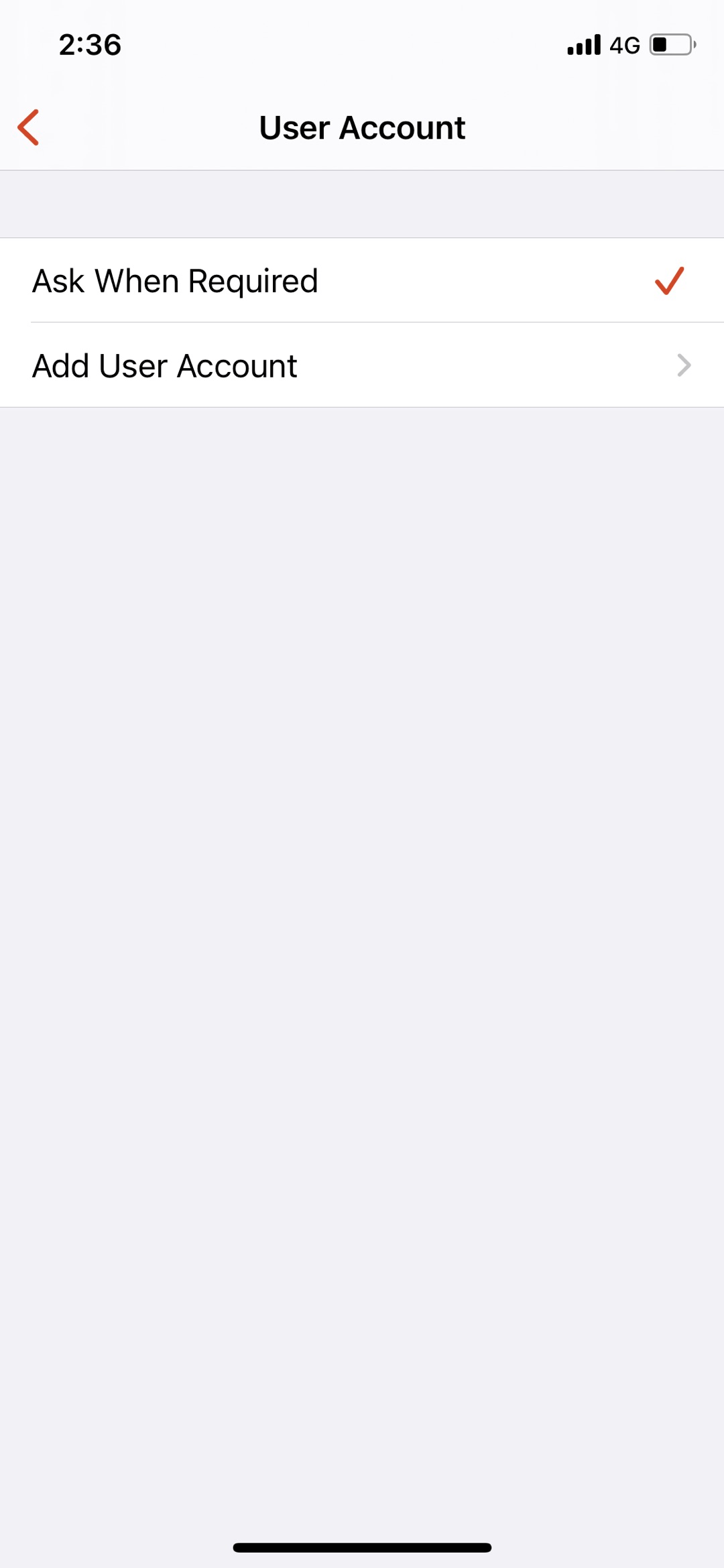 Step 6. Back to the main interface and click the IP address icon just created, enter the user name and password of the host PC in the pop-up window, and click "Continue".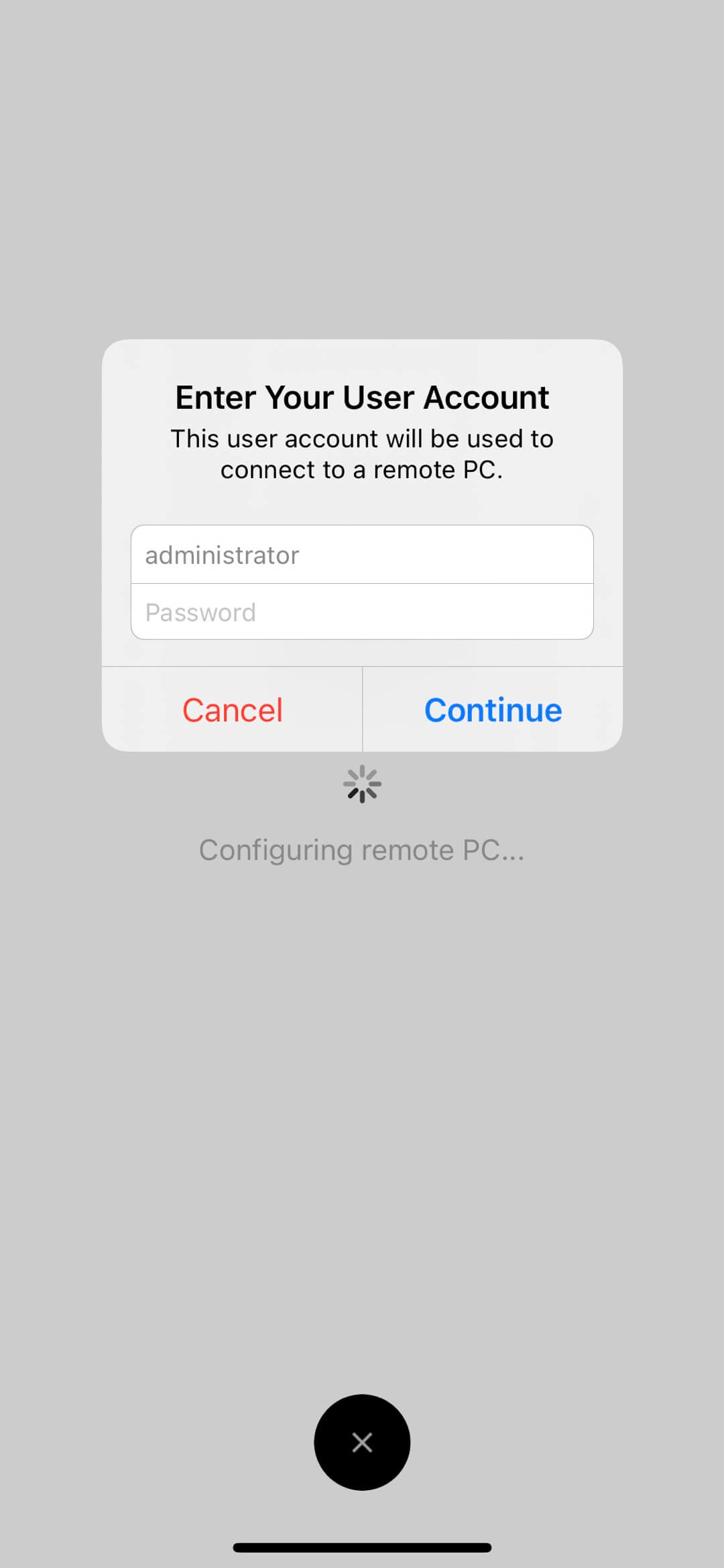 Step 7. Then you can mirror PC successfully from your iPhone.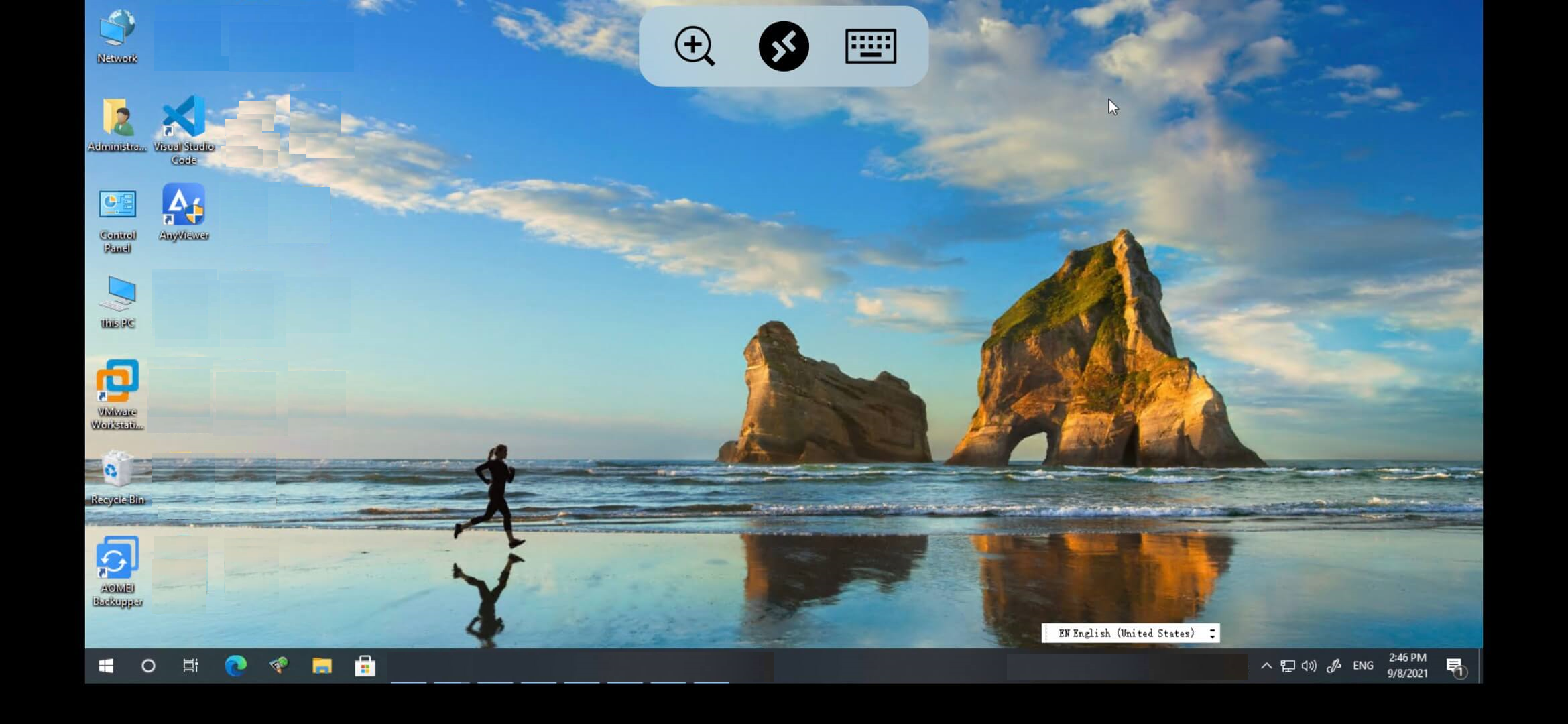 Conclusion
Now you must get how to mirror PC to iPhone by using the remote access tools like AnyViewer, Chrome Remote Desktop and RD Client. If you run into some errors like "Chrome Remote Desktop shows last online" or "0x204 error" on RD Client, AnyViewer must be the best method for you.