Can I mirror my PC to my iPhone?
Suppose a situation where you need to read many dissertations on your trip, but taking the PC along the way is a burden and it's too troublesome. All you want to take is an iPhone and some clothes. What would appear in your mind? Are you thinking about "Whether I can mirror my PC to iPhone?".
How to mirror PC to iPhone under different situations
To this question, the answer is absolutely positive. With the technology development, it's a simple task to view computer screen on iPhone. Keep reading and learn how to mirror computer to iPhone/iPad with AnyViewer or Chrome Remote Desktop.
Situation 1. Mirror Windows computer to iPhone with AnyViewer
When you want to display the screen of a Windows computer on an iPhone and the devices are on different networks, you can try a powerful remote desktop software for Windows, AnyViewer. With it, you can view PC screen from iPhone/iPad and take full control of the PC without the limitation of location as it doesn't need a USB cable or same WiFi. Now, see how to use it to mirror a Windows computer screen to an iPhone for free.
Step 1. Download AnyViewer Windows edition on your PC. Install and fire up it.
Secure and quick app to mirror and access PC
End-to-end ECC encryption; easy and quick to download and install; ultra-simple setup; flexible connection ways.
Step 2. Download AnyViewer iOS edition on your iPhone. Install and run it.
Step 3. On your PC, sign up and fill in the information to create an AnyViewer account. Once logged in, the PC will be assigned to the account automatically.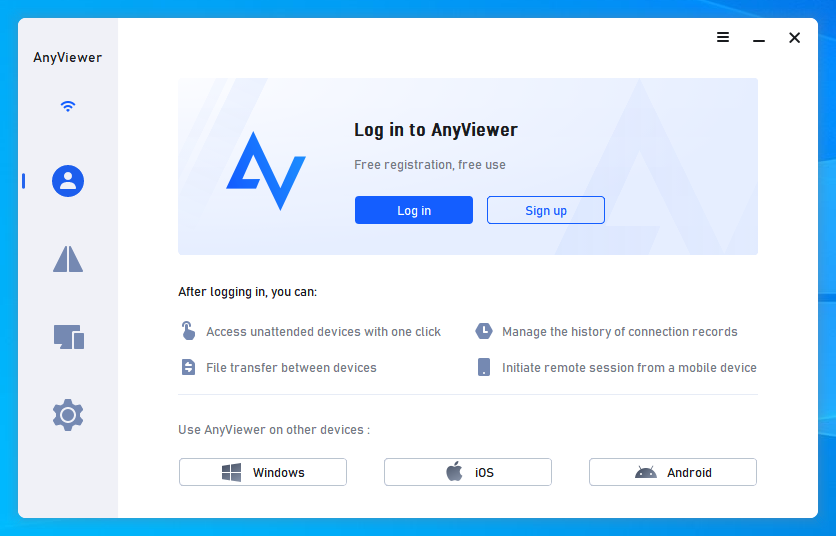 Step 2. After logging in, you can see your interface in the following picture. And go to the "Device" tab and you'll find your PC is automatically assigned to the device.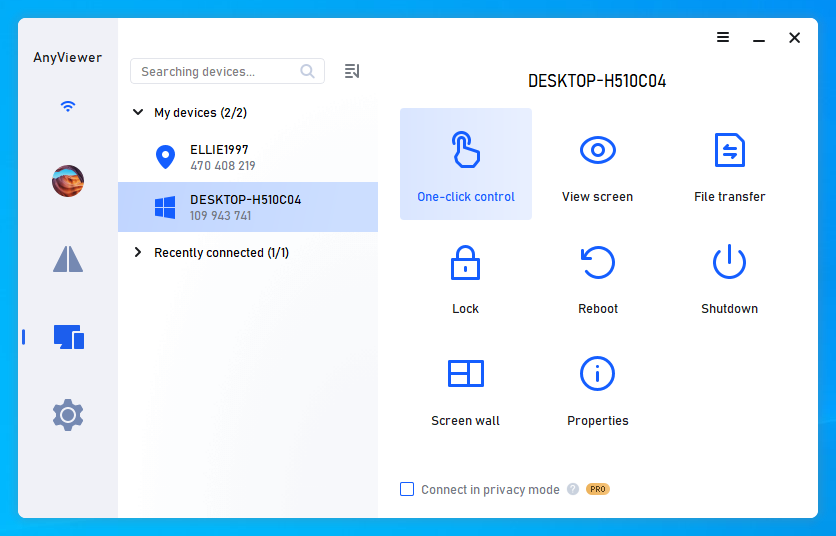 Step 3. On your iPhone, enter the "Email" and "Password" to log into the same AnyViewer account on your iPhone.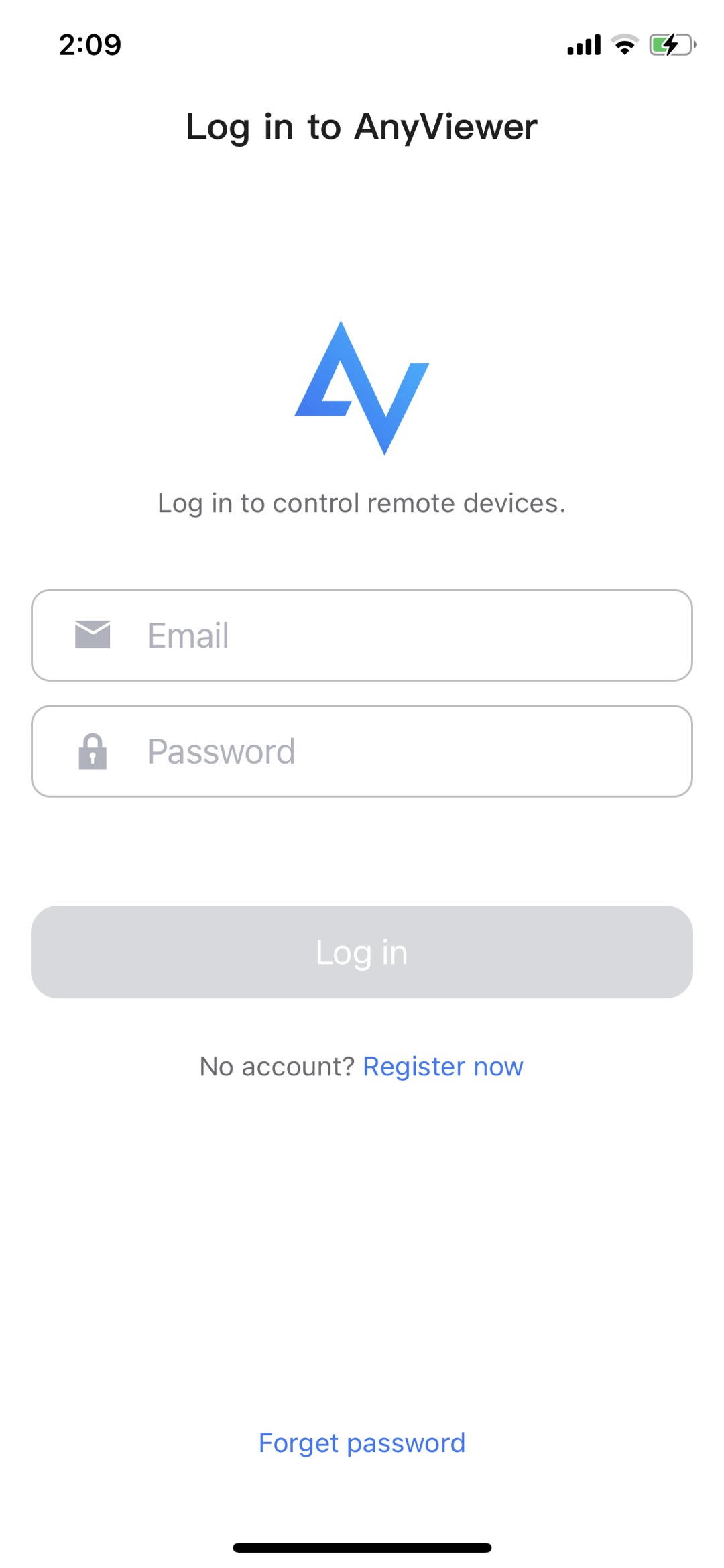 Step 4. Now you'll see your PC on your devices.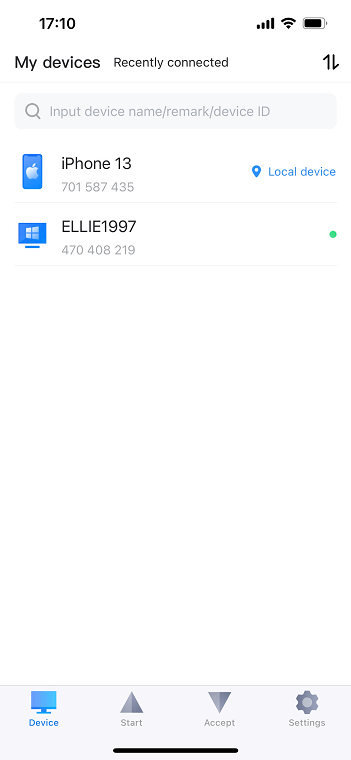 Step 5. Click on the laptop you want to control and then there will be many options listed as the following screenshot. Click One-click control if you want to view the screen with full control of the remote computer.
Note: Click View screen if you only want to mirror the computer screen to your iPhone without getting control of the PC.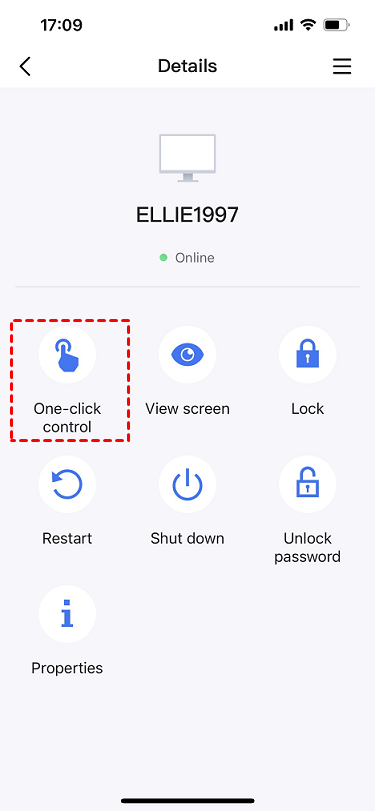 Step 6. Then the screen of the computer desktop will show up on your iPhone. You can view files, run apps, shut down the PC and so on.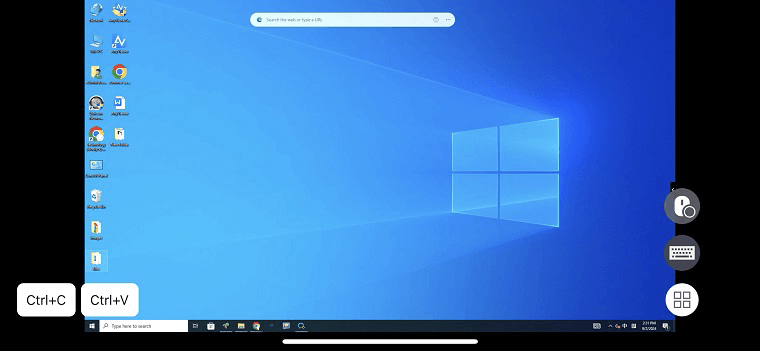 Situation 2. Mirror non-Windows computer to iPhone with Chrome Remote Desktop
AnyViewer works perfectly for mirroring Windows computer screen to iPhone. But it isn't compatible with Linux and Mac. When you need to view screen of a non-Windows computer, you can use Chroem Remote Desktop. It can exist as an extension of Google Chrome browser. That is to say, if the computer is installed with Chrome browser, you can view and use it. Here are the concrete steps about how to use Chrome Remote Desktop to view PC screen from iPhone.
Step 1. Install and run Chrome browser on the computer.
Step 2. On your computer whose screen you want to mirror, open Chrome browser, go to Chrome Remote Desktop web page > "Remote Access". Click on the download icon and follow the prompts to add the Chrome Remote Desktop extension.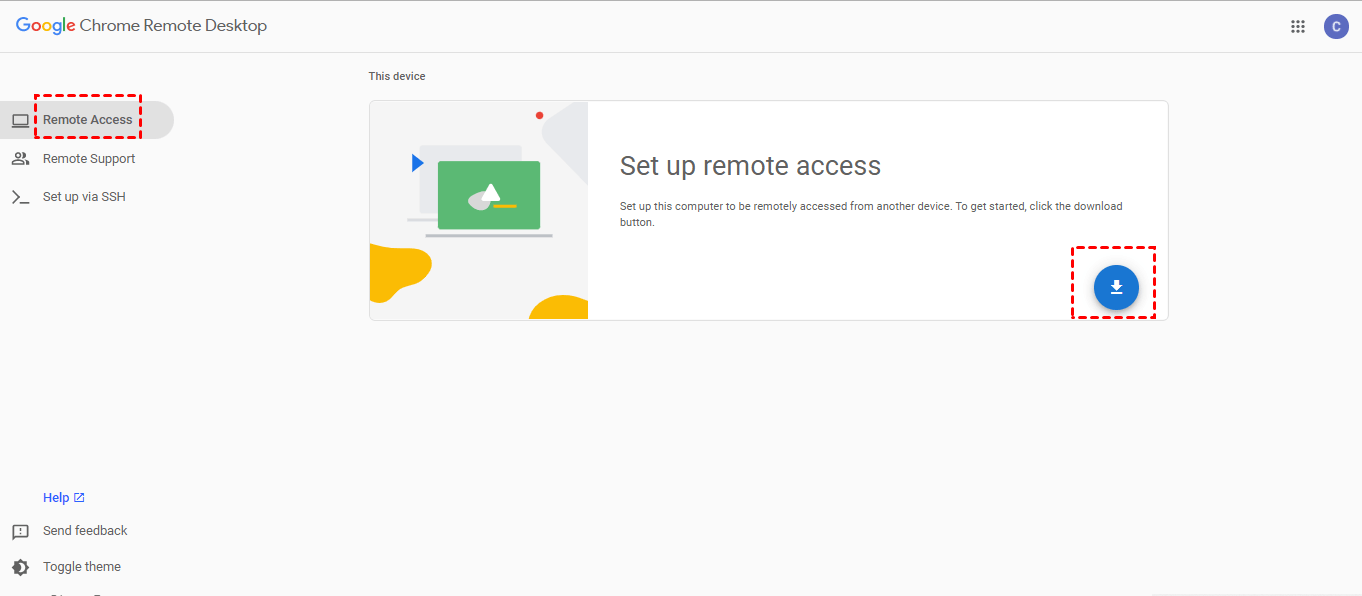 Step 2. Then, you need to choose a name for your computer.

Step 3. Choose a PIN with at least 6 numbers, and then enter it twice to start the program.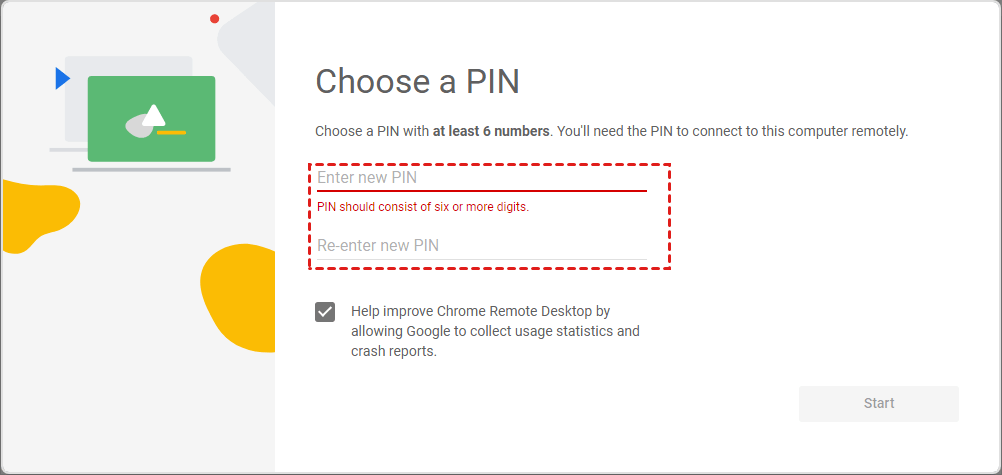 Step 4. On your iPhone, search Chrome Remote Desktop in the App Store, and install it.
Step 2. Open it and then click on "SIGN IN" to sign in to the same Google account.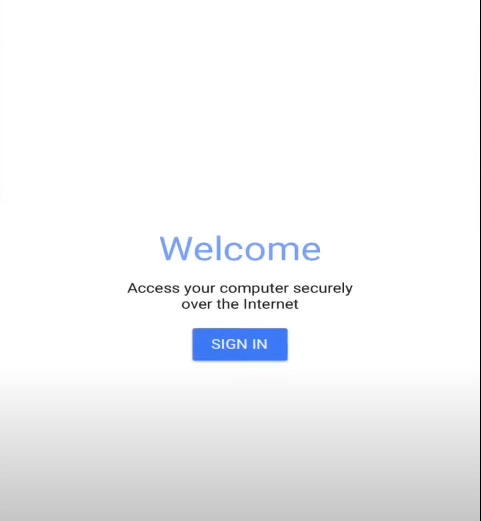 Step 3. After that, tap the computer that you want to view screen and control.
Step 4. Enter the PIN code and select "Connect".
Step 5. Now the connection is established successfully. And the screen of the remote computer is displayed on the iPhone.
Further reading: How to mirror iPhone to PC
We have discussed how to mirror PC to iPhone under different cases. If you need to view a small iPhone screen on a large PC screen, you can mirror iPhone to PC via USB cable with AirDroid. See how to complete the task.
Step 1. Download AirDroid Cast on your computer; install and run it.
Step 2. Download AirDroid Cast from App Store.
Step 3. Connect your iPhone to your computer via USB cable.
Step 4. On your PC, choose USB Cable mode.
Step 5. Choose the iPhone from the "Available device" list.
Step 6. On your iPhone, you may get a message that asks you to trust the computer. Tap "Trust" and you can see the screen of the iPhone on the PC.
Notes:
AirDroid Cast allows you to mirror iPhone to PC via WLAN or AirPlay.
To make less delay, the USB cable connection should be selected.