Need to mirror Windows 10 to iPad
"Hello, everyone. I'm working on my desktop PC, which is in a fixed position and can't be moved to another place. However, I want to stay in my bed to deal with my work stuff on my iPad. My WiFi is on the local network. Can I mirror my PC (Windows 10) to iPad wirelessly?"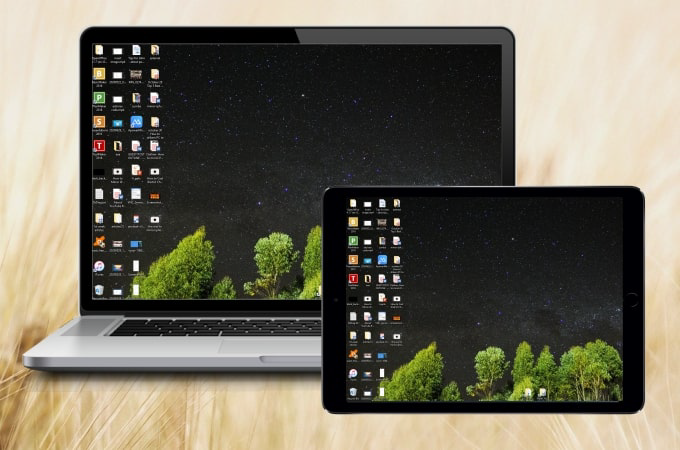 Mirroring Windows 10, 11 to iPad makes it more convenient and portable for working or doing other things anywhere, even though we need to remote into work PC from home. Here, we'll talk about how to mirror PC to iPad free.
How do I mirror Windows 10 to iPad?
To mirror Windows 10 to iPad, it is recommended to use AnyViewer, a remote access software. With it, you can easily deal with the work stuff remotely with low latency and without the limitation of the same LAN.
More importantly, it is armed with various features like easy operation, fast connection speed, and flexible connection methods. Secured by Elliptic Curve Cryptography (ECC) encryption, it can protect your data from leakage. And it's workable for multiple Windows editions, including the Home edition.
Follow me to know how to operate.
Stage 1. What to do on Windows 10 or 11
Here are the concrete operations on Windows 10 or 11 computers. Follow me to take it into practice.
Step 1. Download AnyViewer for Windows on the PC.
Step 2. Go to Log in, and then click Sign up. (If you already have signed up on its official website, you can log in directly.)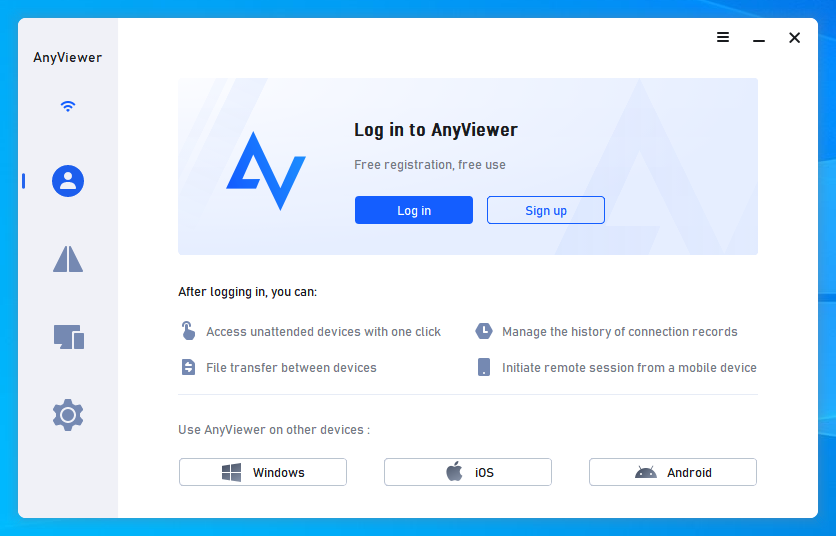 Step 3. Fill in the signup information.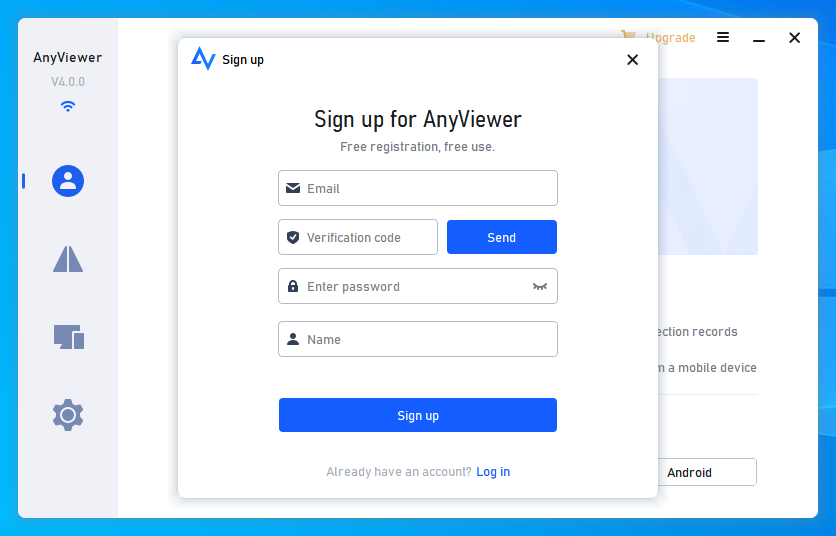 Step 4. Then you can see you successfully logged in to AnyViewer. Your device will automatically be assigned to the account you've logged in to.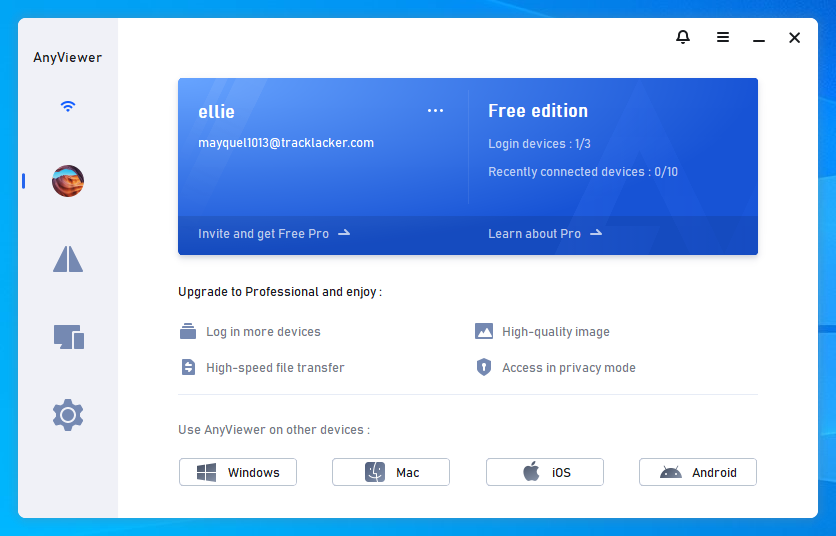 Stage 2. What to do on iPad/iPhone
This part is about the operations on iPad or iPhone.
Step 1. Download AnyViewer for iOS on your iPad.
Step 2. Then all the devices that have been logged in to the same account will be displayed here. Choose the device that you want to control.
Step 3. Click Remote control to achieve unattended remote access to the specific computer.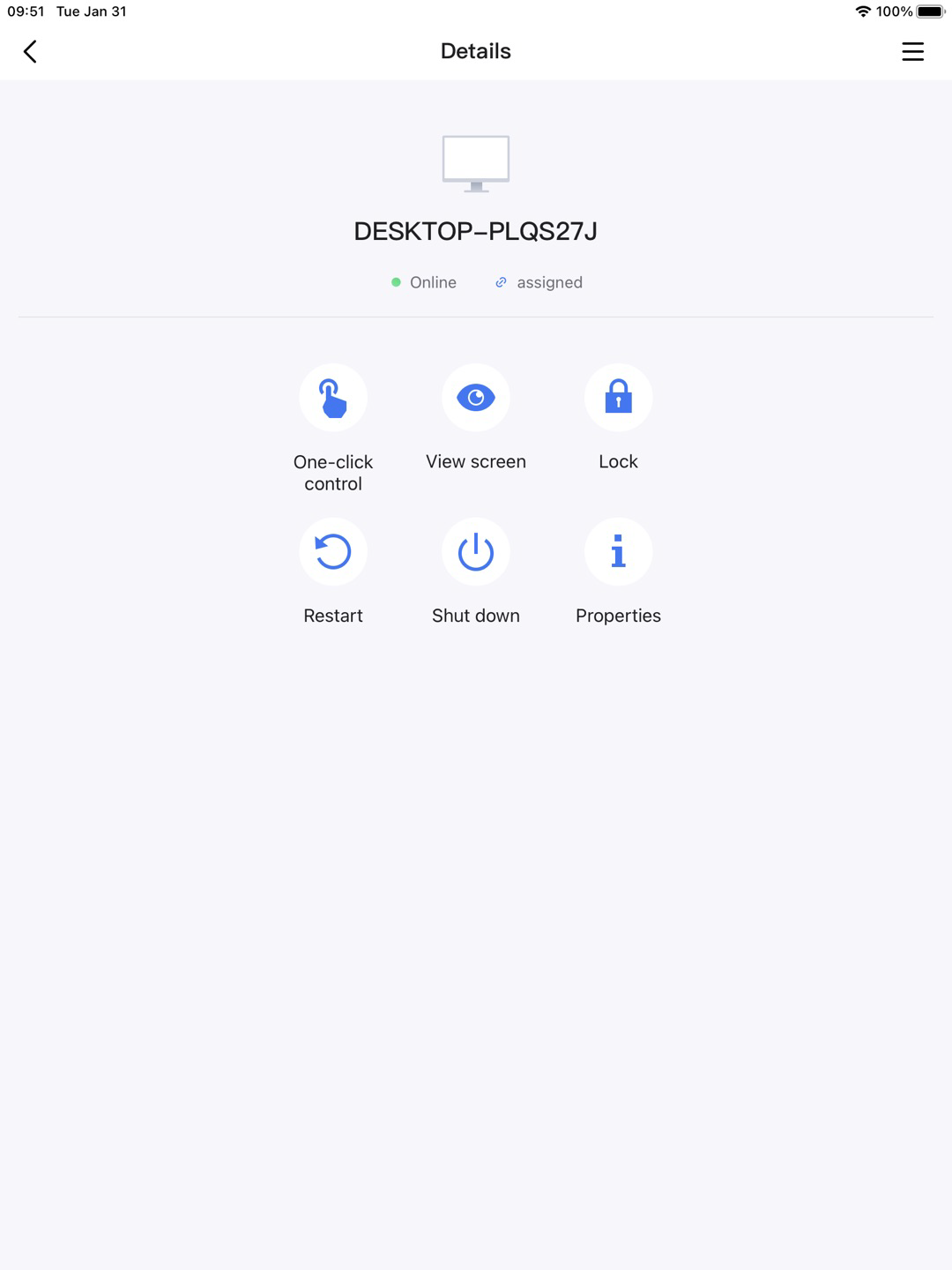 Step 4. Then you'll successfully mirror Windows 10 to the iPad. It supports both vertical and horizontal screens, you can switch freely.
Step 5. Click the menu icon, you can also see multiple shortcuts. You can do the adjustments here.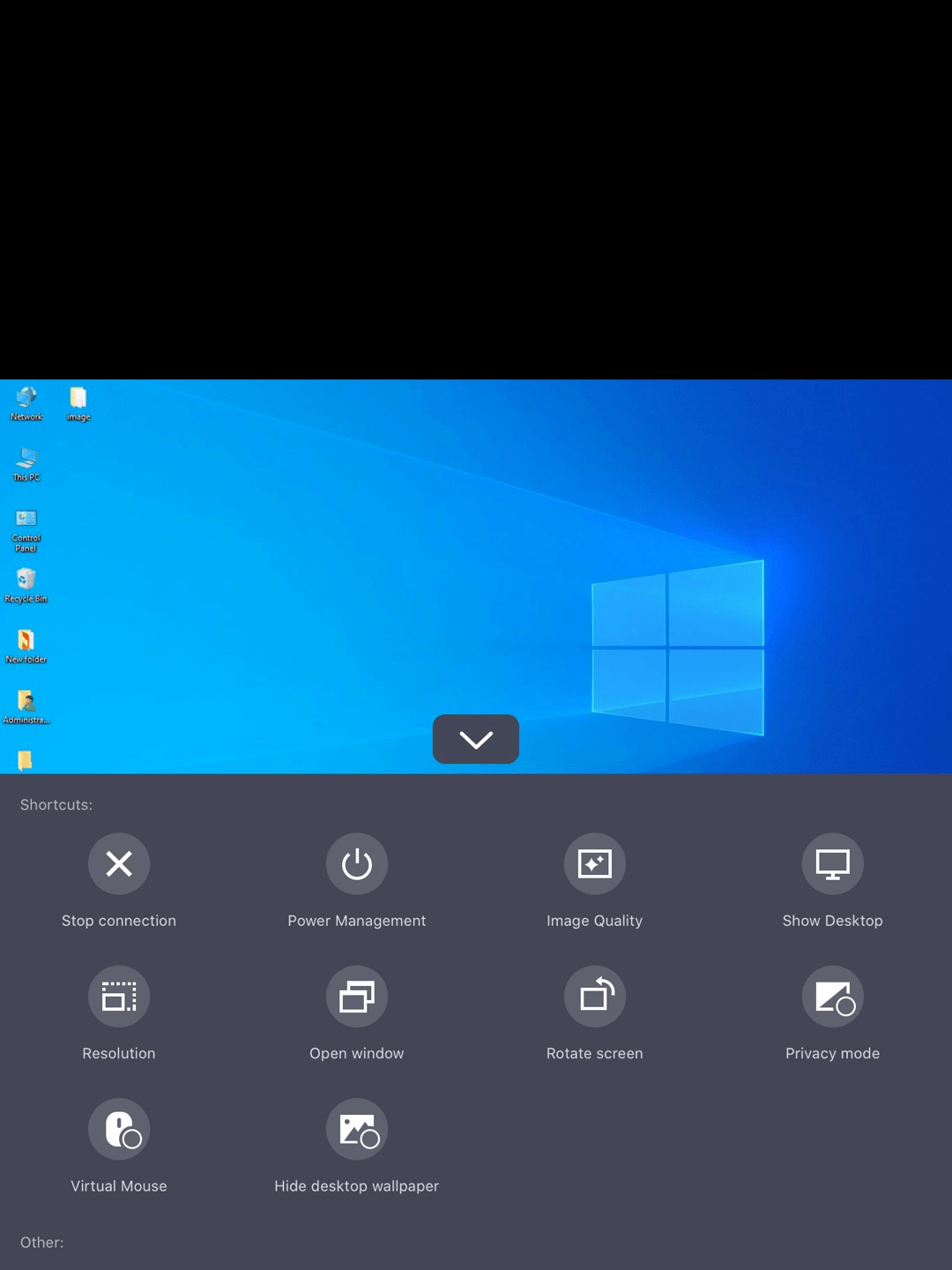 Steps to mirror PC to iPad in the same network
Microsoft Remote Desktop has ever released a Remote Desktop Client for Android and iOS devices, which is usually shown as "RD Client". With it, we can realize the remote connection with iPad or iPhone when the 2 PCs are on the same LAN. Before the operation, you need to make sure that the 2 devices are on the same network and you have enabled the Remote Desktop of remote PC.
Step 1. Download RD Client in the App Store on your iPad.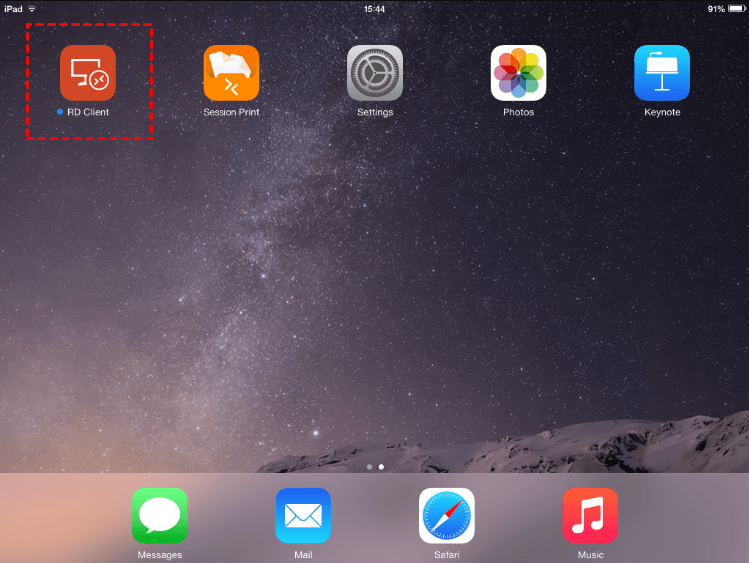 Step 2. Click "+" sign.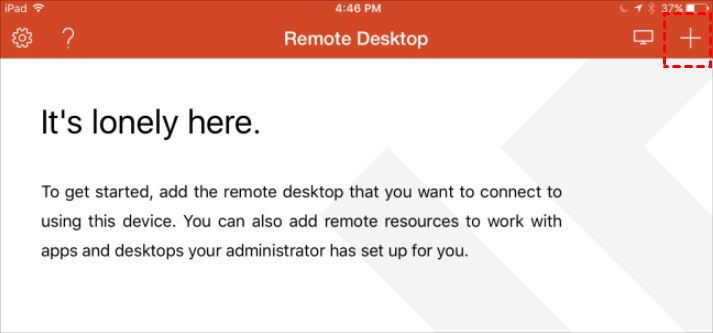 Step 3. Click Desktop to add a new desktop.
Step 4. Enter the desktop name or IP address of the PC.
Step 5. Click on "Additional Options" to do a little further configuration.
Step 6. You can configure "Friendly Name", "Gateway", "Sound", or choose to enable "Swap Mouse Buttons" and "Admin Mode" or not. After configuration, click on "Desktop".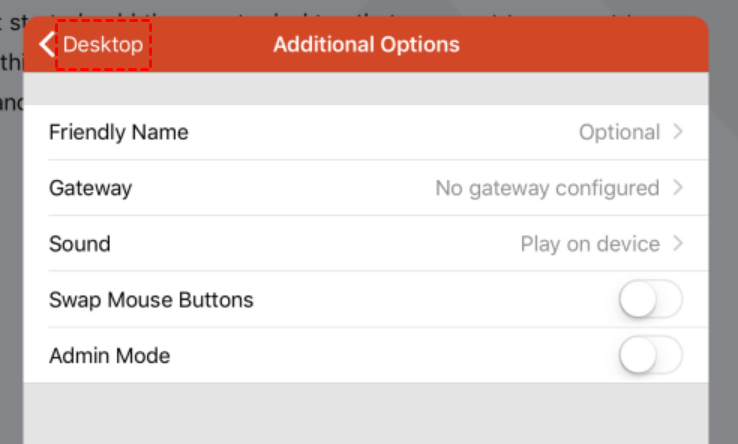 Step 7. Then the desktop of the computer will appear in the main Remote Desktop window.
Step 8. If you see a screen telling you that the PC is not verified, tap Accept to continue with the connection. You can also turn on the Don't ask me again for connection to this computer option if you'd rather not see the message again.
Step 9. After successfully connecting your iPad to Windows 10, there will be a menu on the middle top of the screen. You can tap the middle button to open a few Remote Desktop options.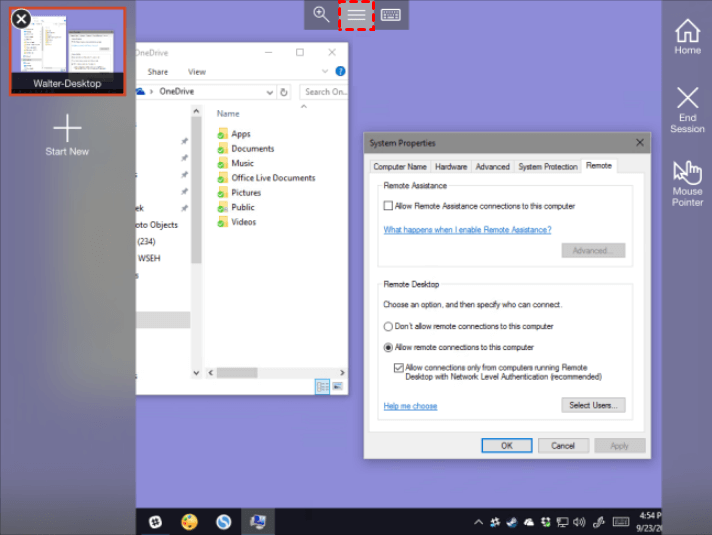 The points need to be mentioned:
▶ If the 2 devices are not on the same LAN, you need to perform port forwarding when you use RD Client.
▶ If the PC is running the Windows Home version, then you'll fail to connect to it by using RD Client as you can't enable Remote Desktop on the host computer.
Conclusion
This post mainly provides 2 ways for you to mirror Windows 10, 11 to iPad or iPhone for remote access. When 2 PCs are on the same network, you can use RD Client to help you achieve it. But if you are looking for a more convenient, less limited, and more high-responsive remote access tool or you come across some errors, AnyViewer must be the best solution for you.