About remote control to ASUS laptop with iPhone
With the development of technology, many people are benefited from high-tech products, such as remote access tools, which allow us to remotely control or access a PC. Some people may have thought about "Can I connect my ASUS laptop to my iPhone, and how?" Aiming at this question, the answer is positive. Controlling ASUS laptop with iPhone or iPad is totally available.
How to control ASUS laptop with iPhone
Here we'll give you 4 ways with a detailed explanation of how to connect the ASUS laptop to the iPhone.
Way 1. Utilize Link to MyASUS
Link to MyASUS is the ASUS PC software service portal that gives you instant access to all ASUS software services, such as maintaining or updating your system, optimizing your PC's performance, and contacting ASUS customer care. Here are the specific steps.
Part 1. Setup Link to MyASUS on ASUS laptop and iPhone
On ASUS laptop:
Step 1. Download, install and open MyASUS on your ASUS laptop. Click "I am above the age of 21 years old, and I agree", and click "Enter home page".
Step 2. Enter your ASUS Member account and password, and click Login.
On the iPhone:
Step 1. Install and open MyASUS on your iPhone. Click on Log in.
Step 2. Enter the same ASUS member account and password as the laptop, and click Sign in.
Part 2. Concrete operation of Link to MyASUS
Step 1. On your iPhone, click Remote Desktop of Link to MyASUS.
Step 2. Fill in the computer power-on password, and click Login.
Step 3. Then the remote connection is been established and you can control ASUS laptop with iPhone now. And there are many functions. You can tap the Menu icon to have a try.
Way 2. Utilize RD Client [on the same network]
If you have ever heard about Remote Desktop (RDP), you may not be a stranger to RD Client. Remote Desktop Client releases RD Client, and you can use it on your iPhone. To utilize Remote Desktop, you have to make sure that both 2 devices are on the same local area network. Otherwise, the remote connection can't be achieved unless you perform port forwarding.
Step 1. Enable the Remote Desktop of the ASUS laptop. Search "remote desktop settings" in the search box, and double-click it to open Remote Desktop Settings. Toggle the button to the "On" position to enable RDP.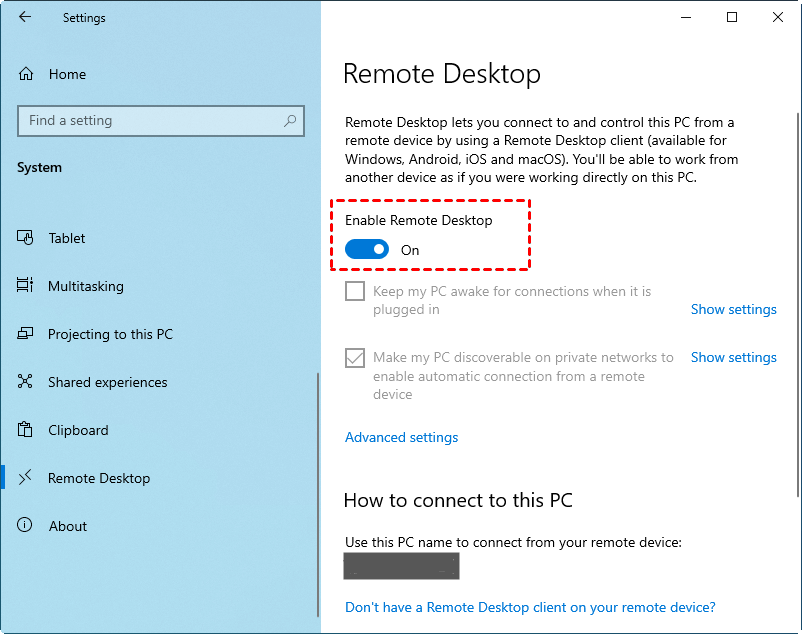 ► Pay attention: On Windows 7, you need to do as follows: Find the "Computer" icon and right-click on it, and then choose "Properties" > "Remote Settings". Locate the "Remote" tab, and then click on "Allow connection from computers running any version of Remote Desktop". Click on "OK".
Step 2. Download and open RD Client on your iPhone.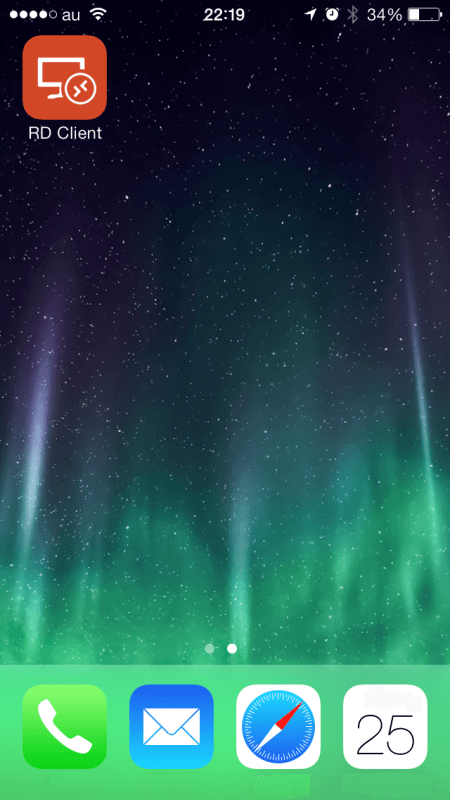 Step 3. Click the "+" sign in the upper right corner of the interface, and select "Add PC" in the pop-up window.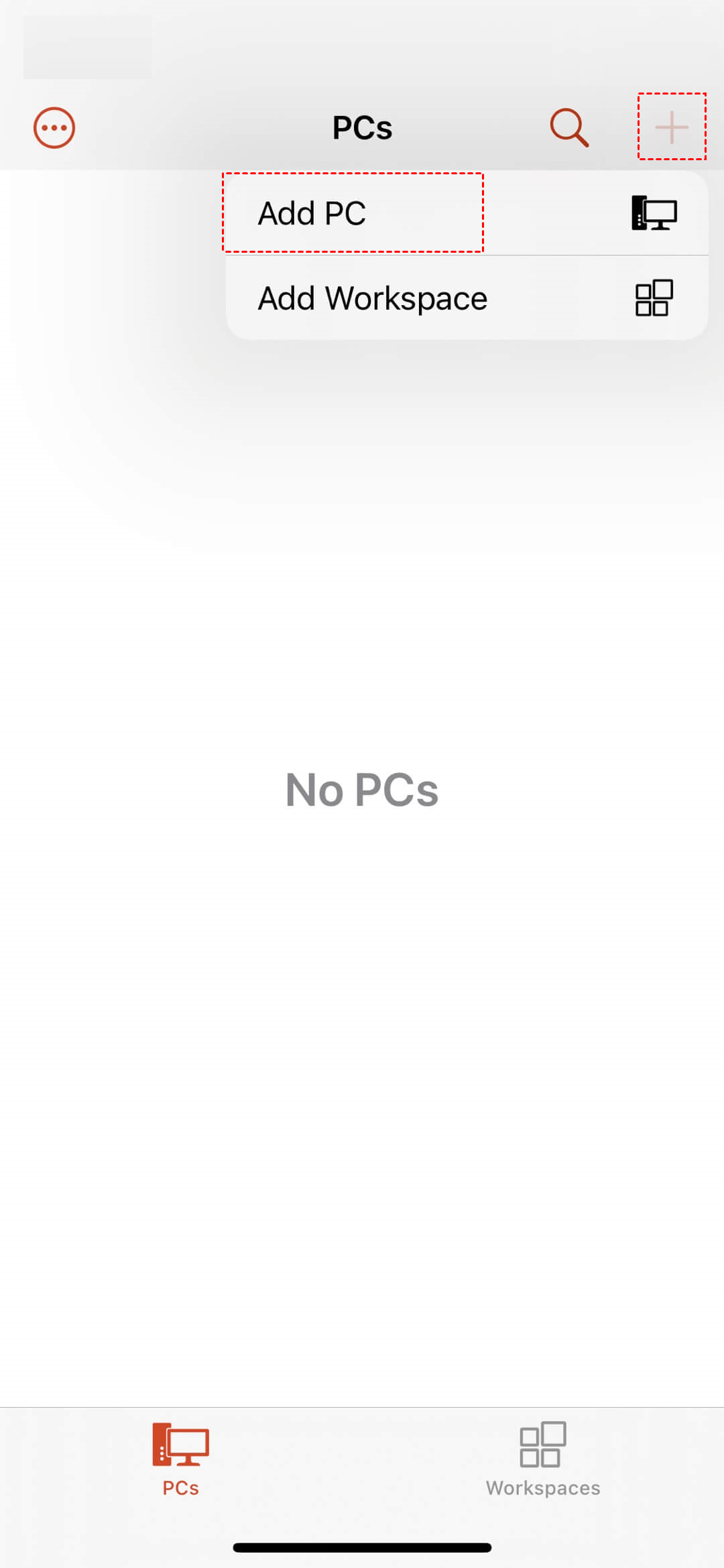 Step 4. Click "PC Name". Enter the hostname or IP address of the ASUS laptop.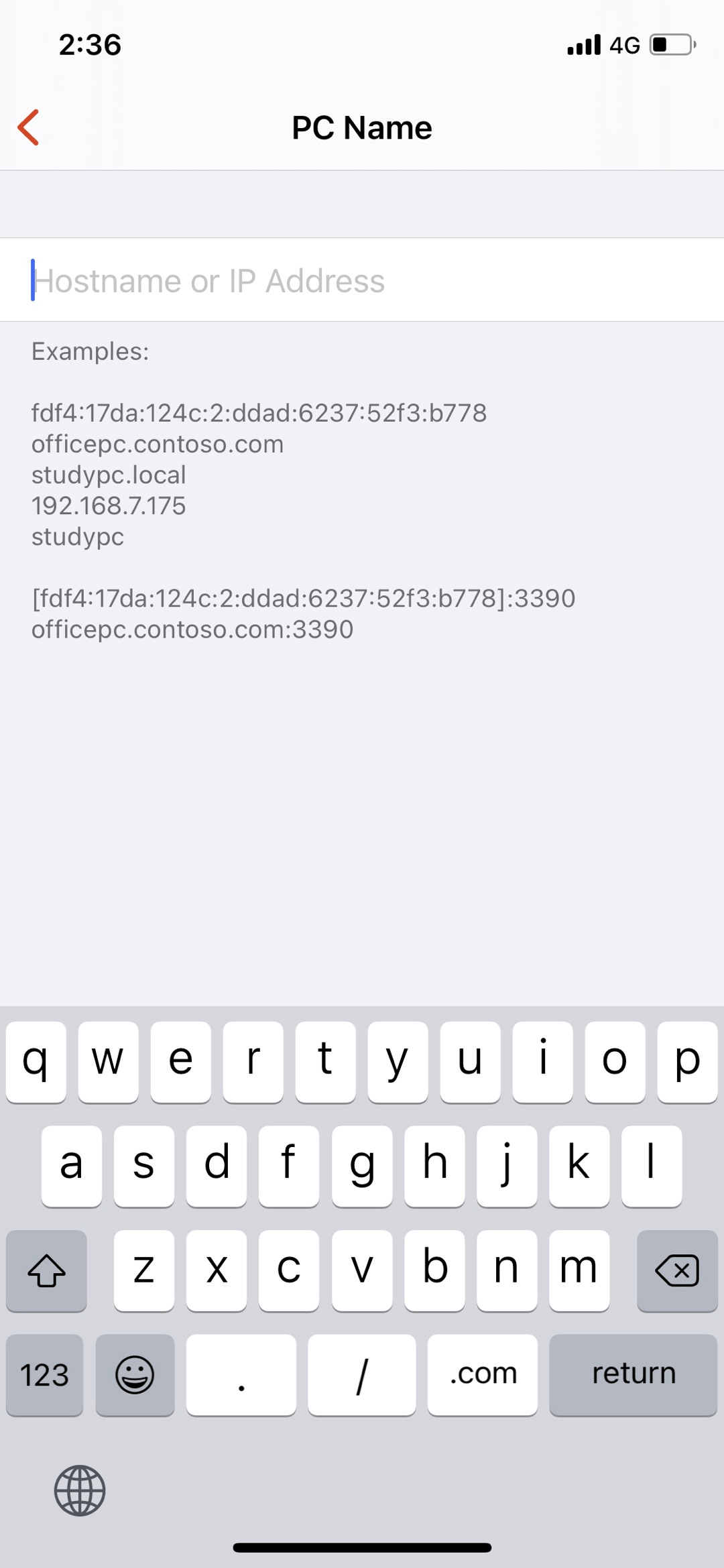 Step 5. Click "User Account". If you need to remotely control your ASUS laptop from iPhone often, it is recommended that you select "Add User Account".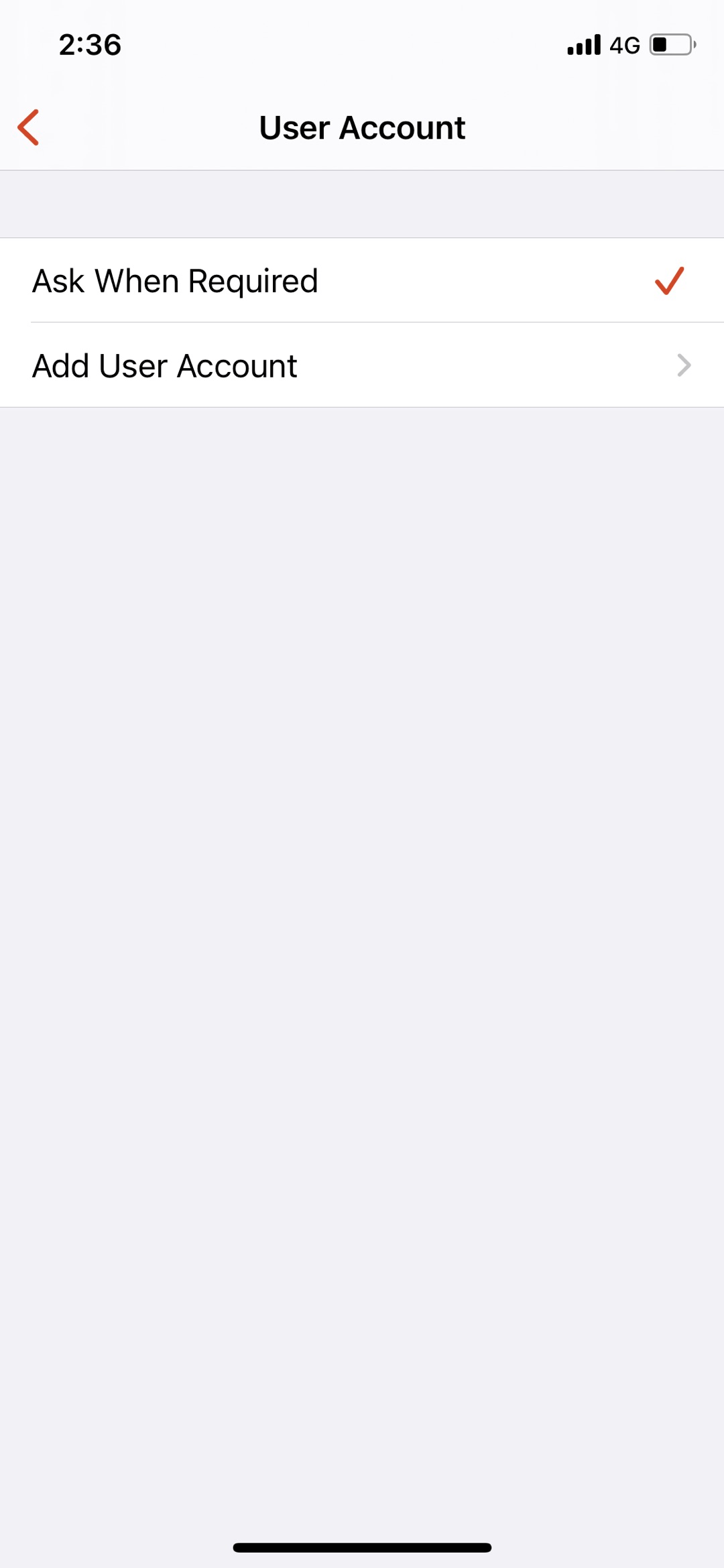 Step 6. Back to the main interface and click the IP address icon just created, enter the credentials of the ASUS laptop in the pop-up window, and click "Continue".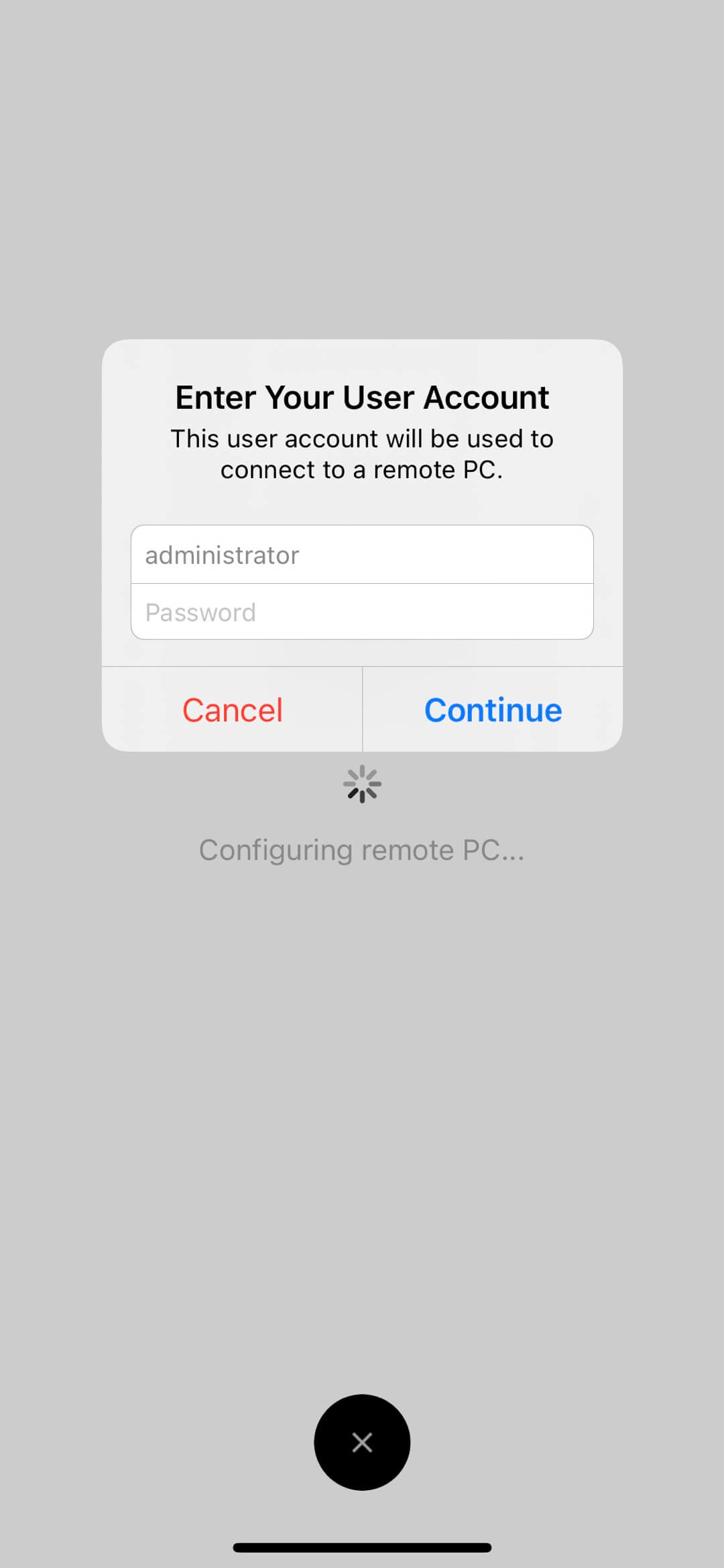 Step 7. Then you can control ASUS laptop with iPhone successfully.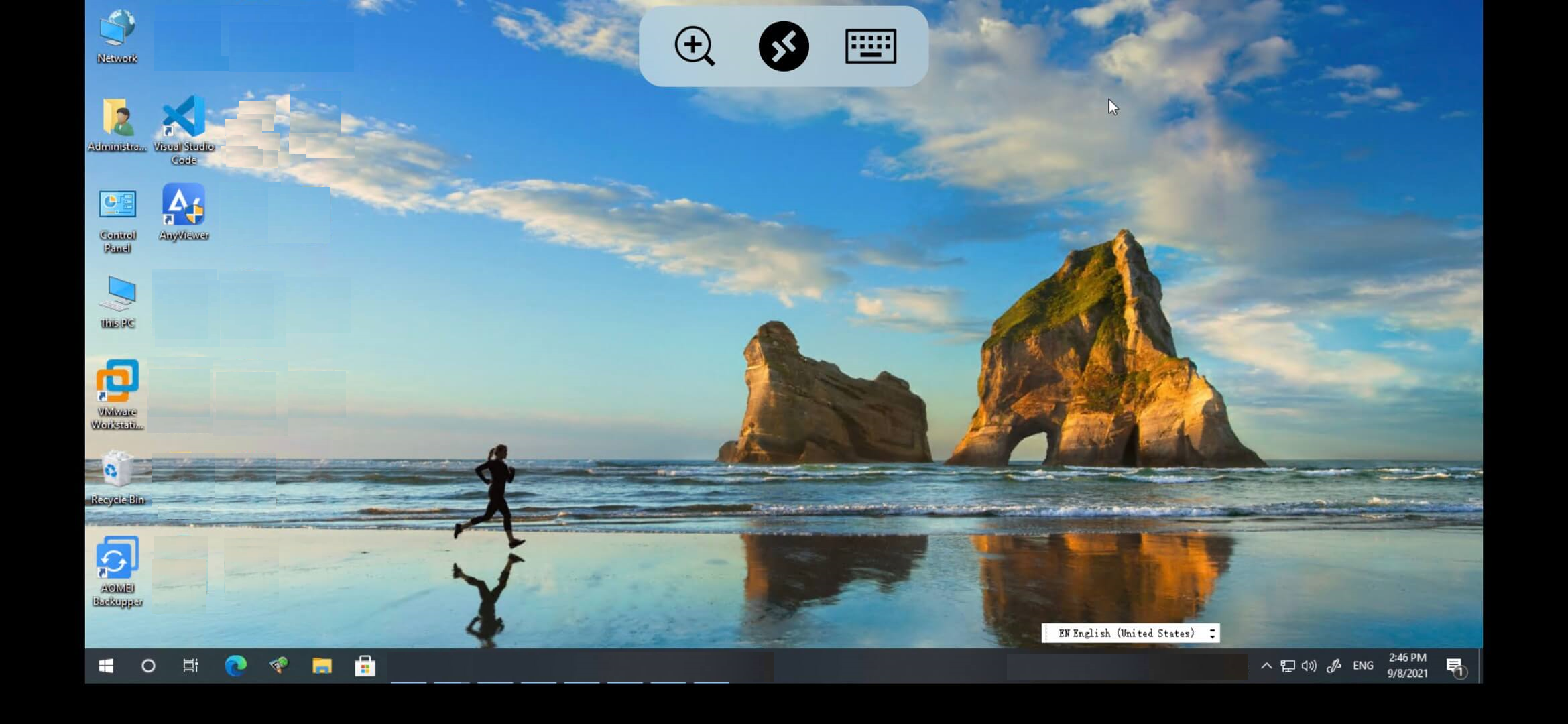 Way 3. Use Chrome Remote Desktop [Need Goolge Account]
Chrome Remote Desktop Google-developed software, is usually shown as a Chrome extension. It also can be used on iPhone to control ASUS laptop. In this part, I'll tell you how Chrome Remote Desktop controls. But before the operation, pay attention that you need to use the Chrome browser.
On ASUS laptop:
Step 1. Log in to Google Account. Open Chrome Remote Desktop web page on ASUS laptop and go to "Remote Access". Click on the download icon in the blue button.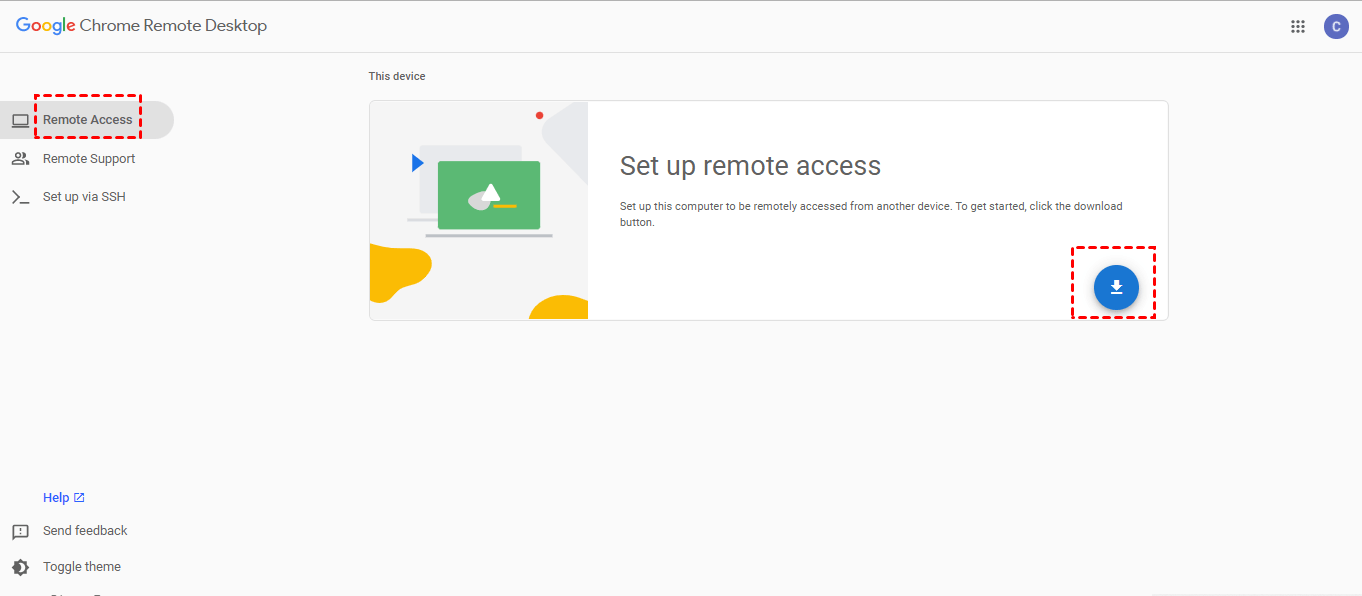 Step 2. Add the Chrome Remote Desktop in your Chrome browser. Finally, click on Accept & Install to install it.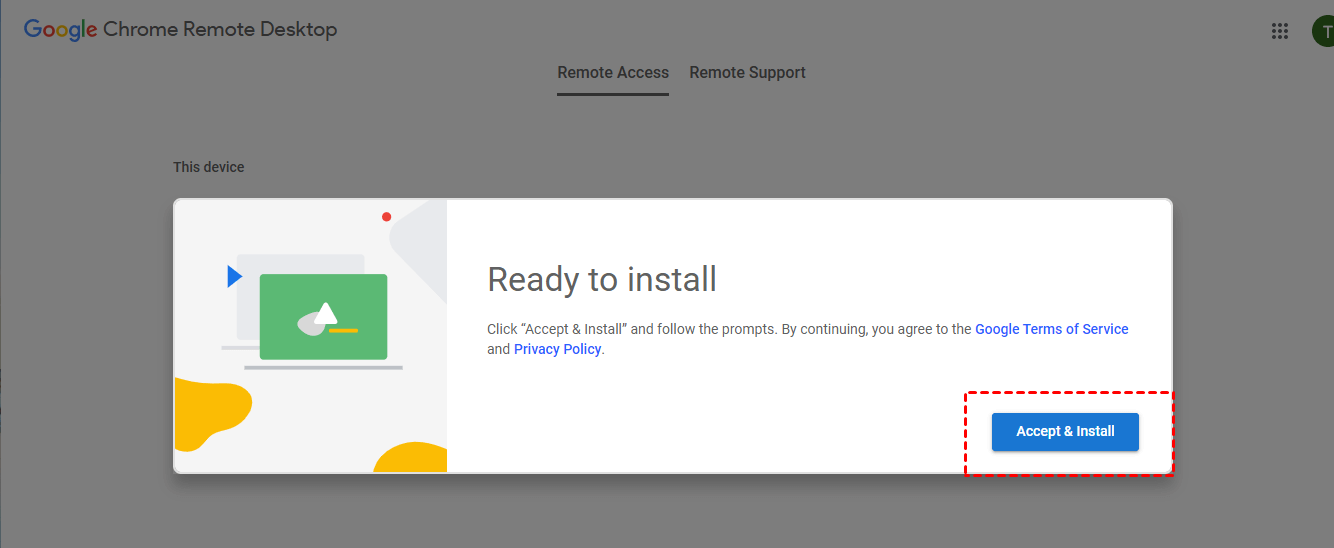 Step 3. Enter a name for your ASUS laptop and then click "Next".

Step 4. Choose a PIN with at least 6 numbers, and then enter it twice to start the program.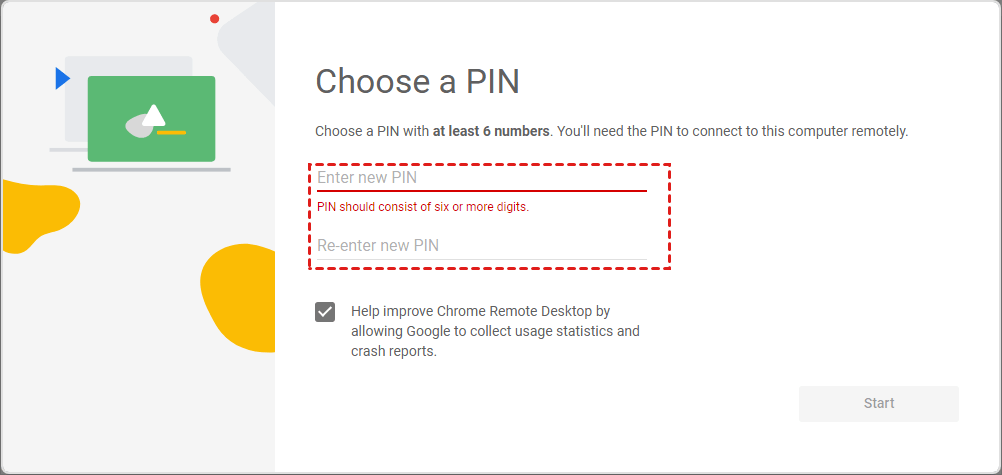 On iPhone:
Step 1. Search Chrome Remote Desktop in the App Store, and install it.
Step 2. Open it and then click on SIGN IN to log in to the same Google Account.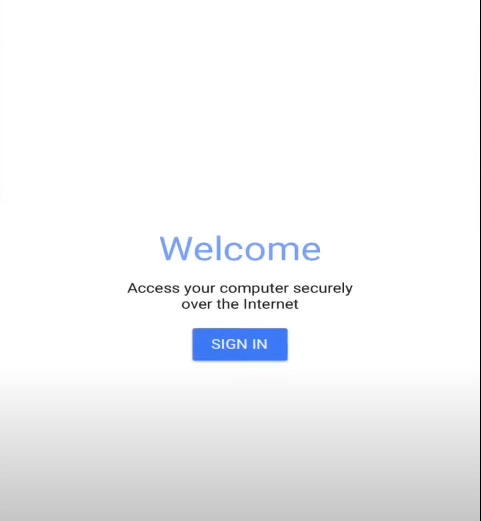 Step 3. After that, choose the ASUS laptop and then click on it. Enter the PIN code and select "Connect".
Step 4. Now the connection is established successfully. Controlling ASUS laptop with iPhone is completed now.
Note: It needs to be mentioned that the Google account of 2 devices is the same.
Way 4. Use free and easy-to-setup AnyViewer [Recommended]
After the explanation of the above 2 ways, you must know more about how to control an ASUS laptop with iPhone. But if you mind the limitation of the above 2 ways or you meet with some issues like "Chrome Remote Desktop always shows last online or Link to Myasus takes a long time to connect and fails to connect, we recommend a more professional remote access software-- AnyViewer. The advantages of AnyViewer can be listed as follows:
★Tips:

AnyViewer won't be limited to the same network or Chrome browser, and it's easy to set up.
The easy operation, high responsiveness, low latency, and fast connection speed are praised by many users.
It supports multiple Windows versions, like Windows 11/10/8.1/8/7, including Windows 10 Home Edition and Windows 7 Standard Edition.
It is secured by Elliptic Curve Cryptography (ECC) encryption, which can safeguard the privacy and data of your remote session.
On your ASUS laptop:
Step 1. On the ASUS laptop, download and install AnyViewer.
Step 2. Sign up and fill in the information to create AnyViewer account. Once logged in, the PC will be assigned to the account automatically.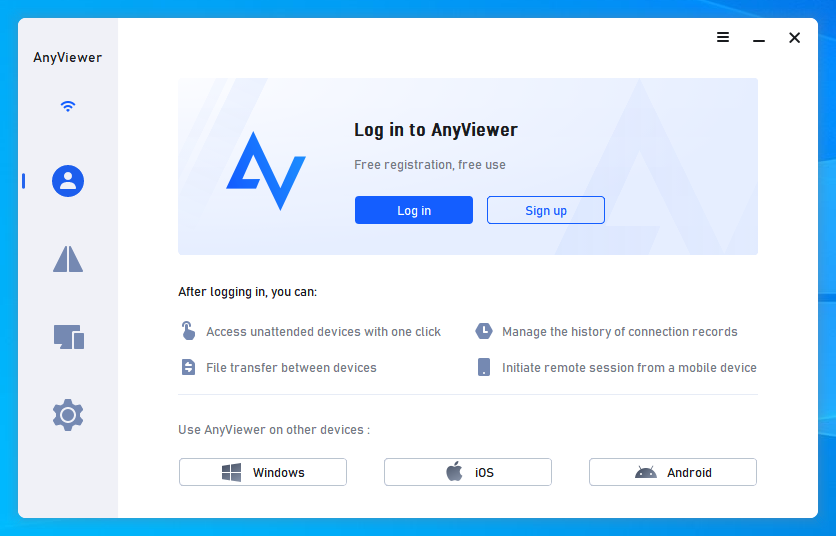 Step 3. After logging in, you can see your interface in the following picture. And go to the "Device" tab, and you'll find your PC is automatically assigned to the device.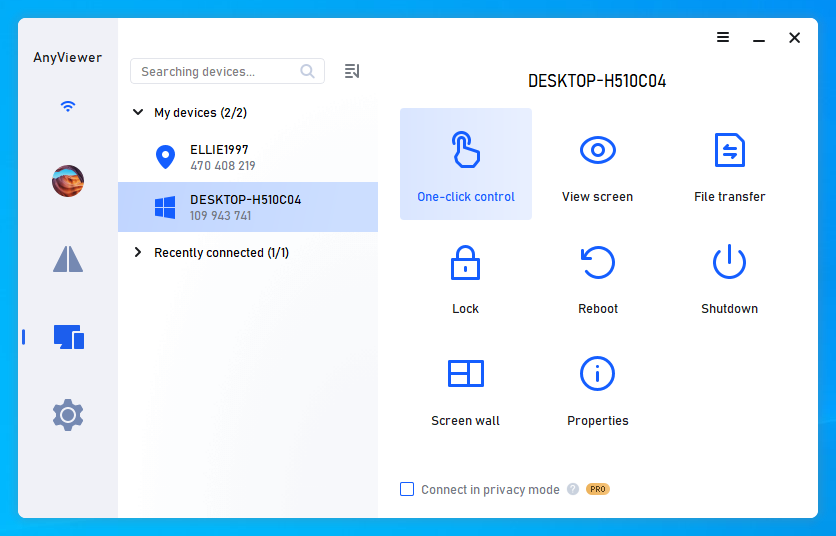 On your iPhone:
Step 1. Enter the "Email" and "Password" to log into the same AnyViewer account on your iPhone.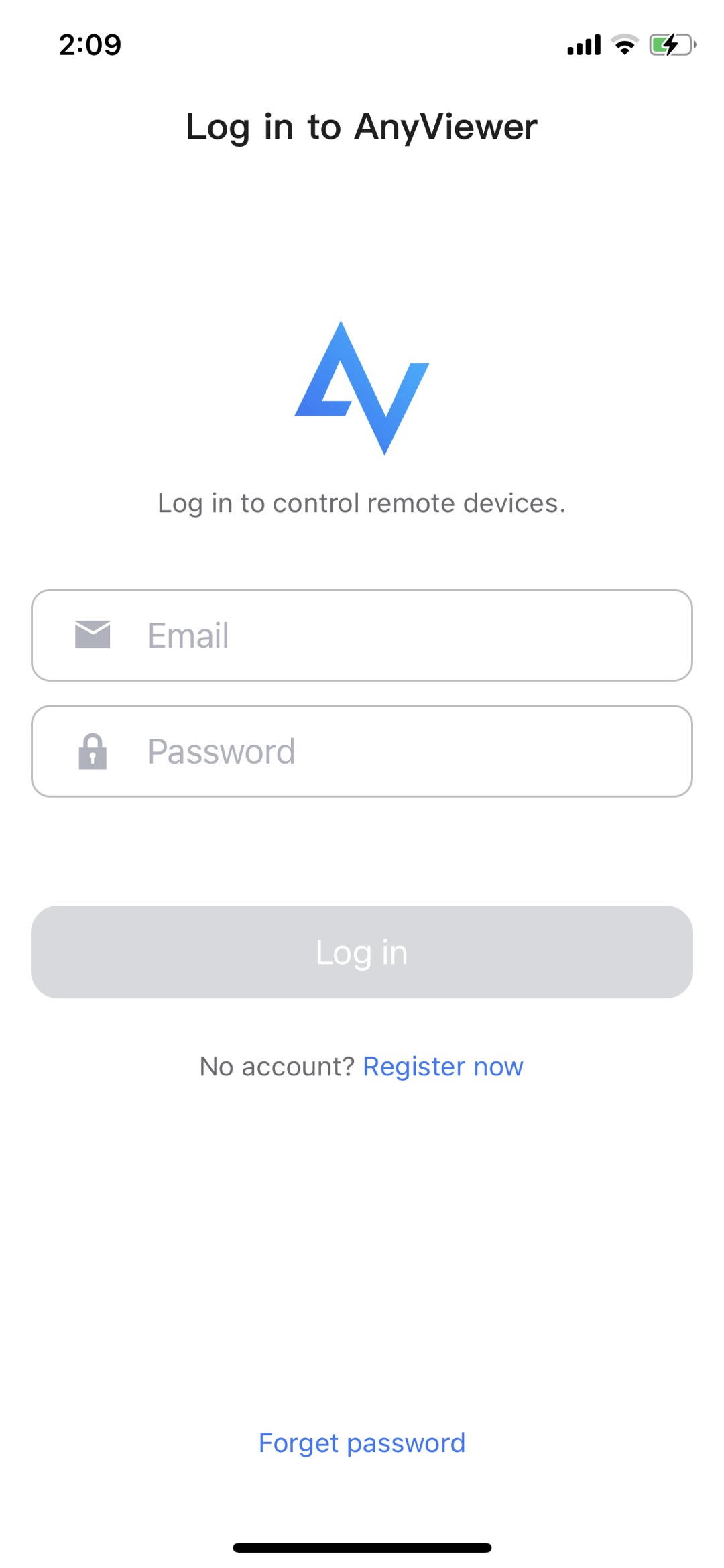 Step 2. Now you'll see your PC on your devices.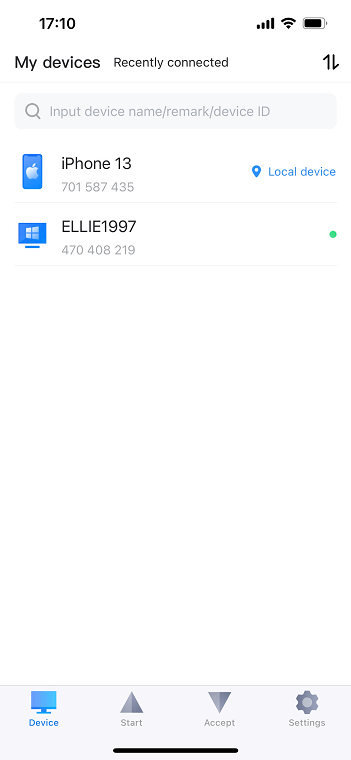 Step 3. Click on the laptop you want to control, and then there will be many options listed, such as One-click control, View screen, Lock... Click on One-click control.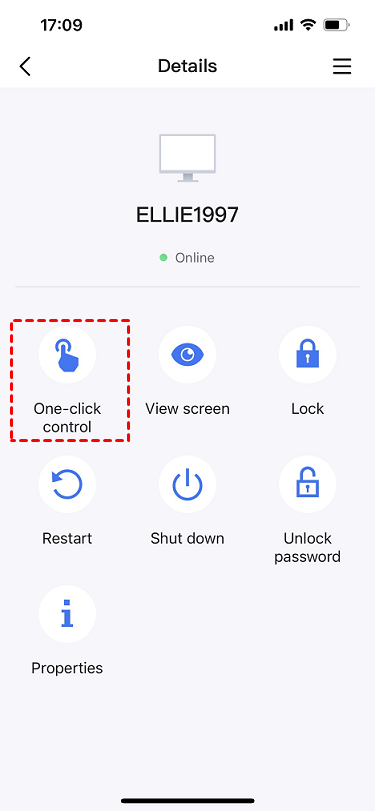 Step 4. And then, the connection will be successfully connected.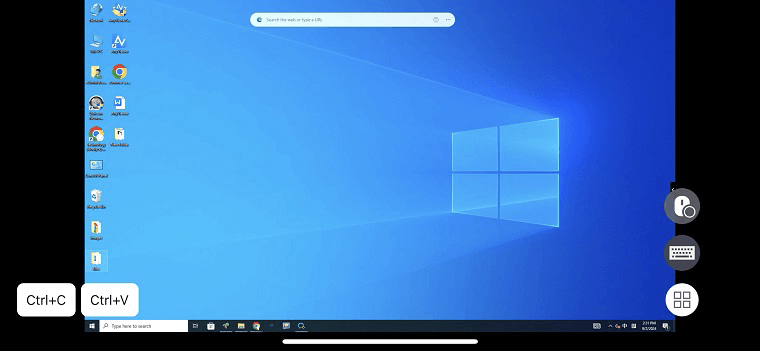 Conclusion
Now, do you master the ways to control ASUS laptop with iPhone? In the above text, we come up with 4 ways for you to achieve it, like RD Client, Chrome Remote Desktop, Link to MYASUS... If you think there are too many limitations of it or you encounter some problems, it's wise for you to choose AnyViewer, which can bring you a better experience.